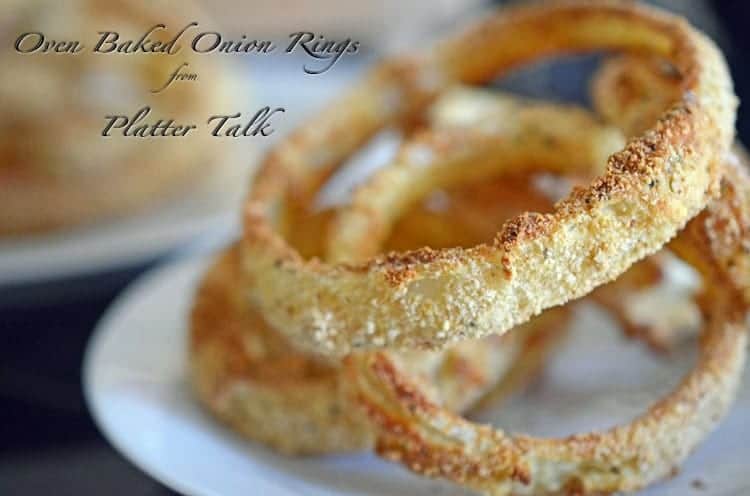 If there is one food we have around the kitchen almost all the time, it is in one for or another, an onion.  We've have red onions, white onions, green onions, Vidalia onions and more.  I've been around onions, it seems, all my life.  My mom grew rows of them in her garden on the farm, and somehow my father developed an affinity for onion sandwiches, of all things!  It's no wonder, I suppose that we never seem to be short on onions in our vegetable bin.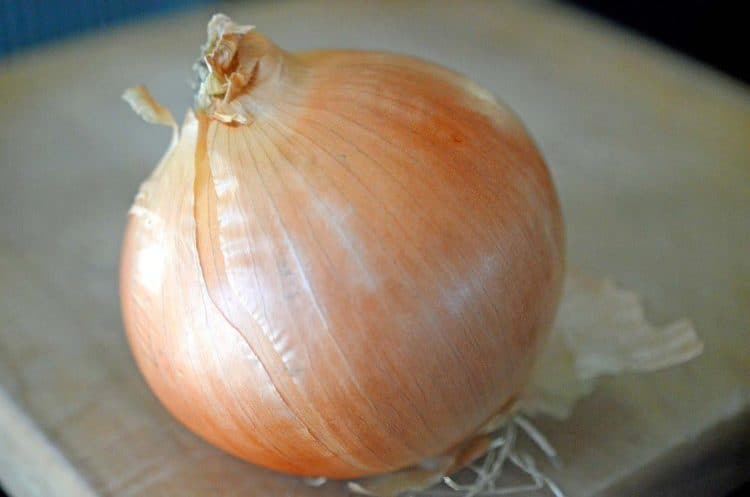 Our kids aren't huge fans of onions, although they don't complain too much when they find bits and pieces of them in their food.  That said, there is one form of onion for which t I have never heard a complaint voiced,  the all-mighty onion ring.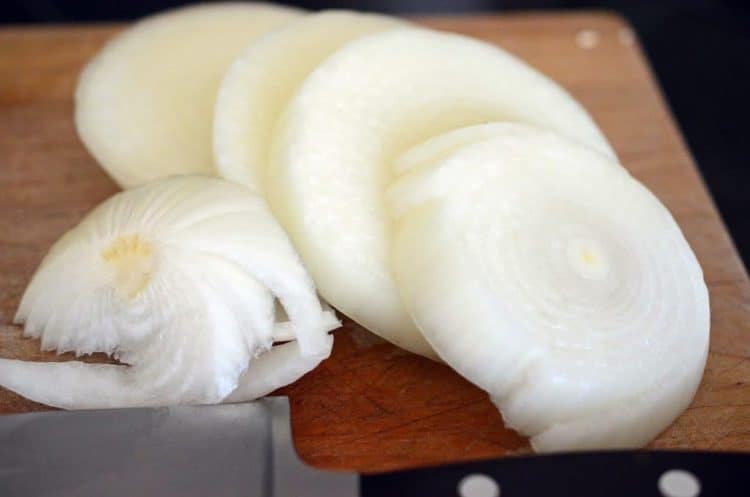 Typically we encounter onion rings in restaurants, pubs, and bars on the list of appetizers.  More often than not, these are fresh from a deep fryer – often delicious but usually prepared in a less than health-conscious fashion.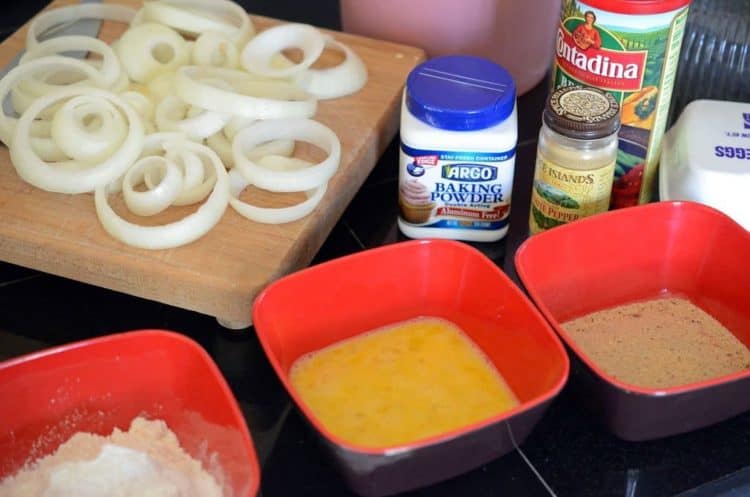 On a recent winter weekend at our family retreat at our small cottage in a small (frozen) lake in the middle of Nowhere, Wisconsin, I found myself craving some onion rings.  The boys were occupied with a move in the blu-ray and Ellie, our English bulldog was snoring peacefully but not quietly on her bed in front of the fire.  It seemed the perfect time to try something new in the kitchen while I had a few free dad-moments.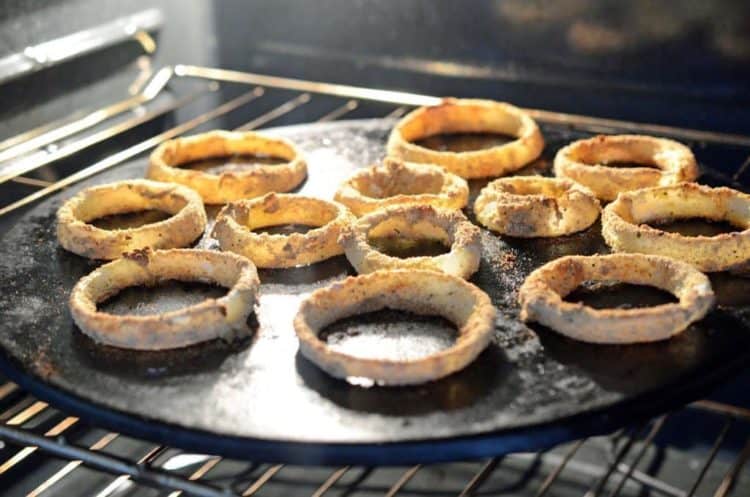 As you have undoubtedly gathered by the title of this post, and the photos depicting these onion rings atop a baking stone in our oven, these golden rounds of savory and crunchy onion rings are baked and not fried.  They were a hit among the boys and their dads, very easy to make, and perhaps best of all, free of grease and all the associated extra calories.  I hope you give these a try, I think you're going to like!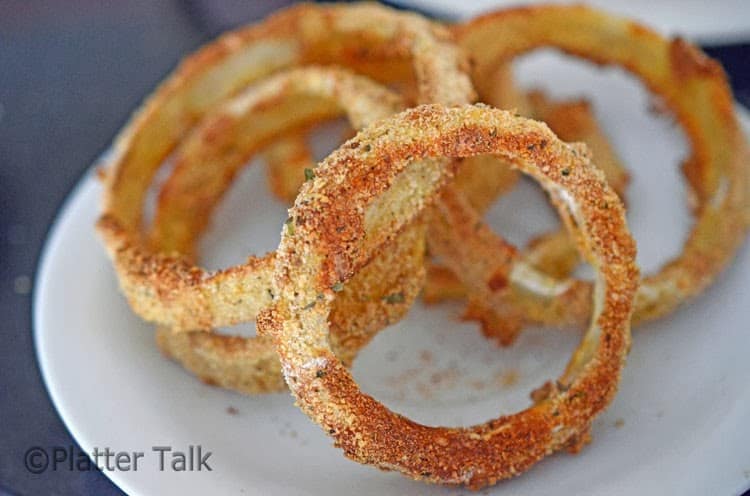 Be Sure and Follow Platter Talk on Facebook and Never Miss  A Great Recipe!
Click Here to "Like" on Facebook!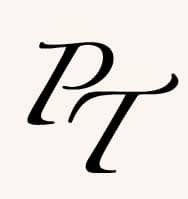 Oven Baked Onion Rings
1 large onion, peeled and sliced into 1/4 inch thick slices.

2 cups all purpose flour

1 table spoon baking powder

2 eggs, beaten

2 cups seasoned bread crumbs

1/2 tablespoon white pepper

 
Instructions
Preheat oven to 450 degrees, F.

Prepare baking stone or cookie sheet with non-stick spray.

In small bowl, combine flour, baking soda, and white pepper.

In another small bowl beat eggs.

In a third small bowl, place bread crumbs

Using sstandard dredging (or breading) procedure, coat each individual ring in flour, then egg wash, then bread crumbs.

Place rings on baking sheet.

Bake 25 minutes or until golden brown.

Remove with tongs to platter and serve hot.
Tips
Use a sweeter onion such as Vidalia for these onion rings