We are always looking for ways to make tasty yet easy meals at home and today we are sharing with you the Best Easy Lasagna Recipe and you are going to love it.
The Best Easy Lasagna Recipe
For many years, even decades, I have had a strong love affair with lasagna. In fact, for a while I was in the habit of making 30-plus pound pans of the stuff. I'm sure this sounds strange to most of you but let me be clear, there was never a complaint offered by anyone who was served from these monster size pans (actually roasters).
There are so many ways to make lasagna and you can use whatever ingredients that suit your fancy to make it taste great. Here are some of the other lasagna recipes that we have put together in the past:
Zucchini Lasagna with Fresh Microgreens
Like many Italian dishes, a good sauce is important to making the best easy lasagna recipe. We love to make homemade marinara sauce but if you want to cut a corner and grab a jar of your favorite red sauce at the grocery store, we promise not to judge.
Not only is the best easy lasagna recipe simple to make and delicious to enjoy, it makes for a great leftover meal. It is something you can easily take to work with you and you can freeze it for a ready-to-eat meal for down the road.
What you need:
Lasagna pasta

A good sauce

Ground beef and/or  sweet Italian sausage

Onion

Pepper

Seasoning

Ricotta cheese

Egg

Chopped frozen spinach

Mozzarella and/or Parmesan cheese
Having a nice stock pot makes cooking so much easier and more fun. We love our stockpot and if you are looking for a good one, you can get one just like it on this link.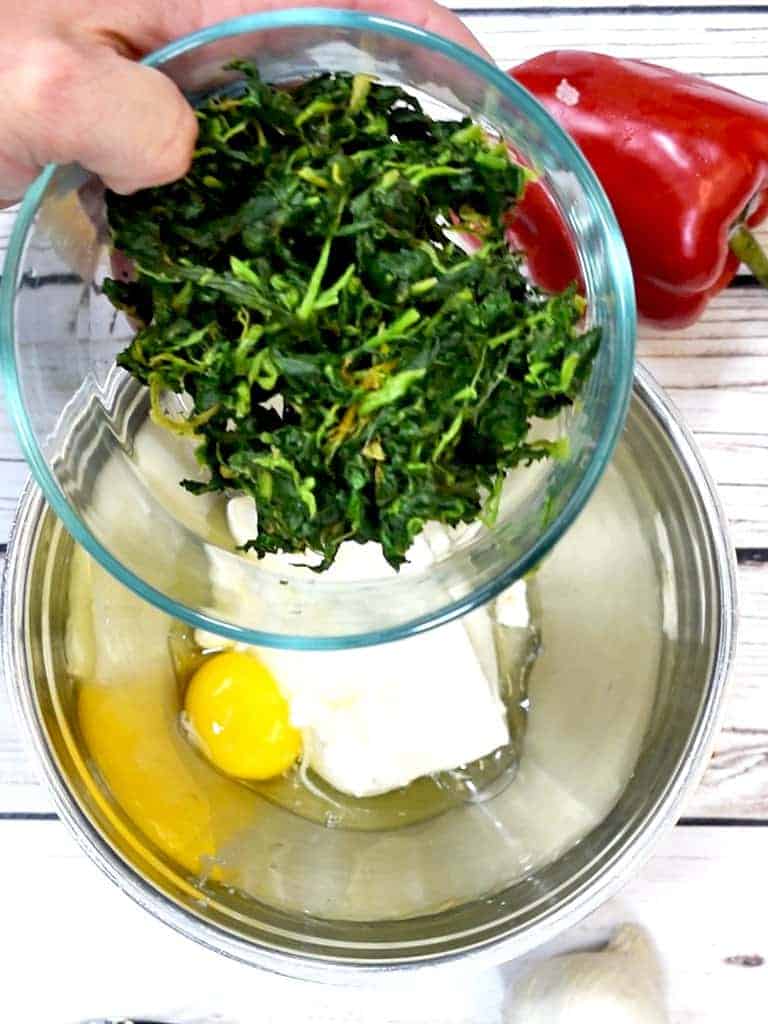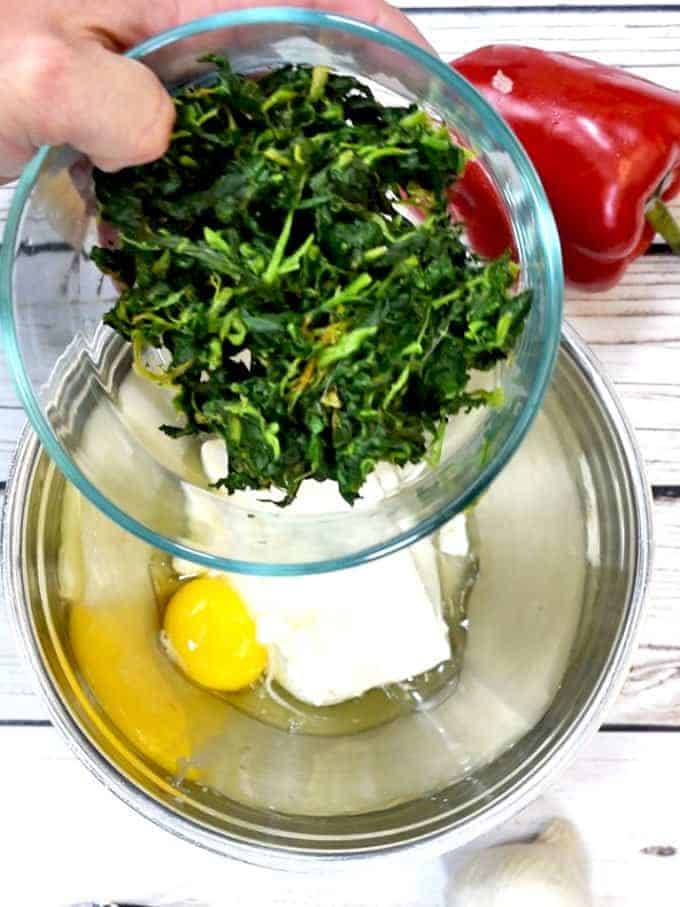 We add a box of chopped frozen spinach to some ricotta cheese, along with an egg and then we spread it on each layer of the lasagna pasta. If you want to try something really fun, you can make make your own homemade Ricotta cheese and we can show you how it is done!
The Ricotta cheese mixture is spread on each layer of the lasagna pasta and then covered with sauce and a combination of Mozzarella and Parmesan cheese. This process is repeated two more times (for a "normal" size lasagna).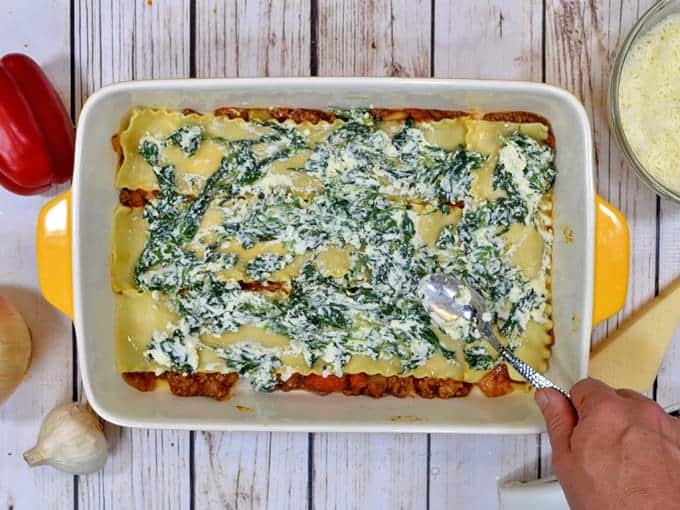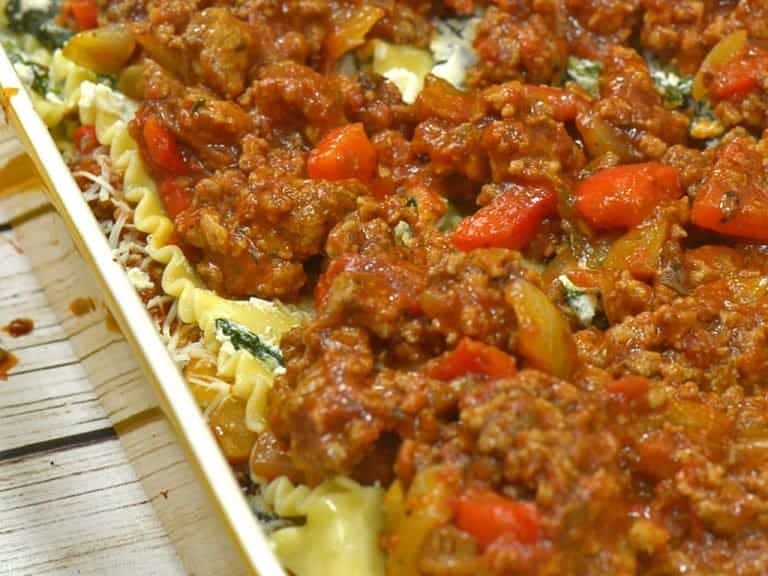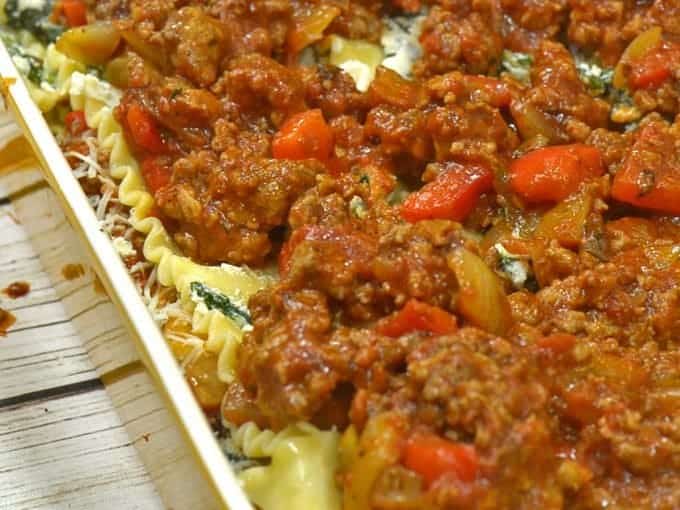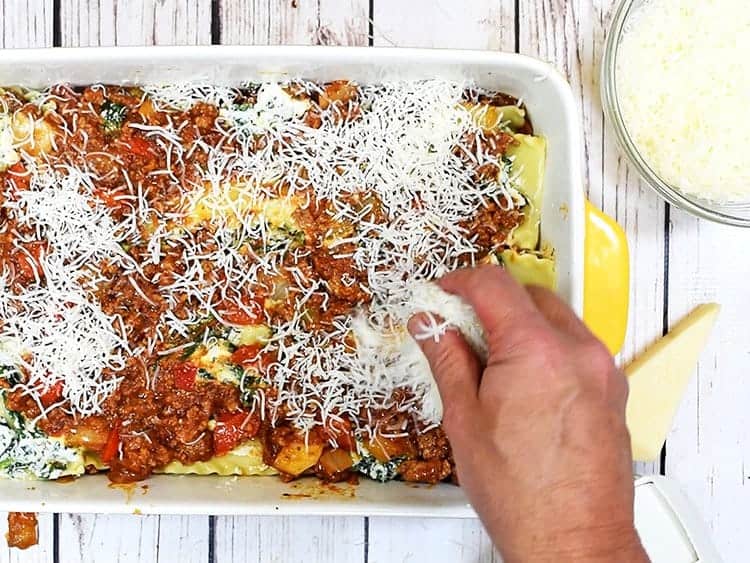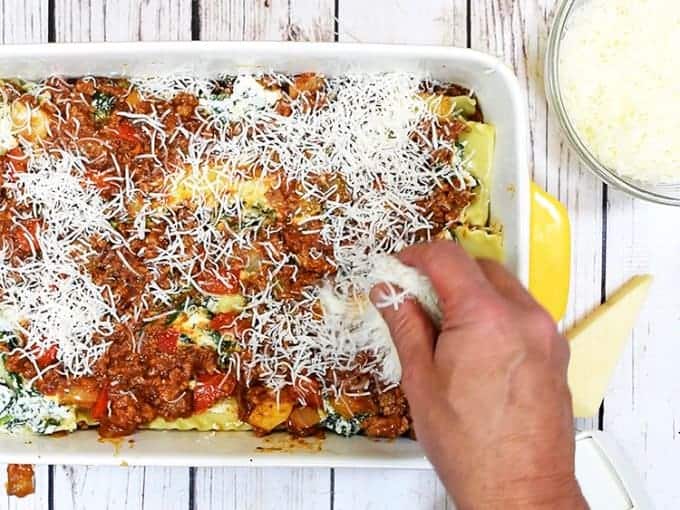 For this best easy lasagna recipe, construct three layers and then bake, covered with foil, at 375° F for 45 minutes. Uncover the pan and bake for 15 additional minutes.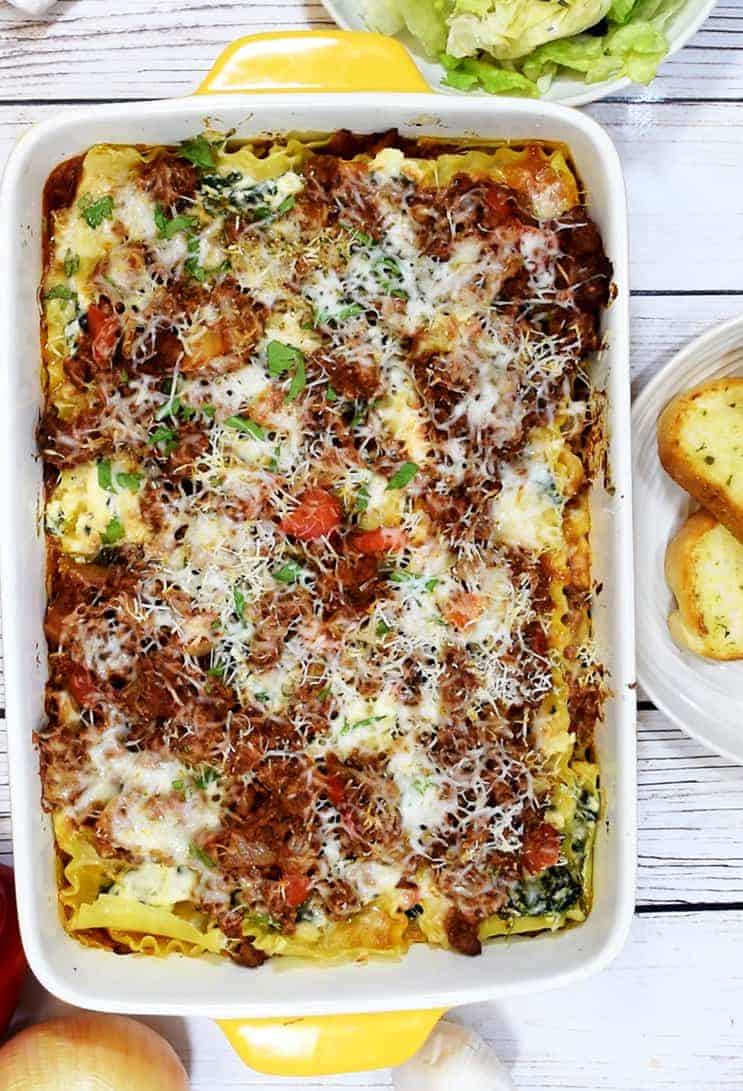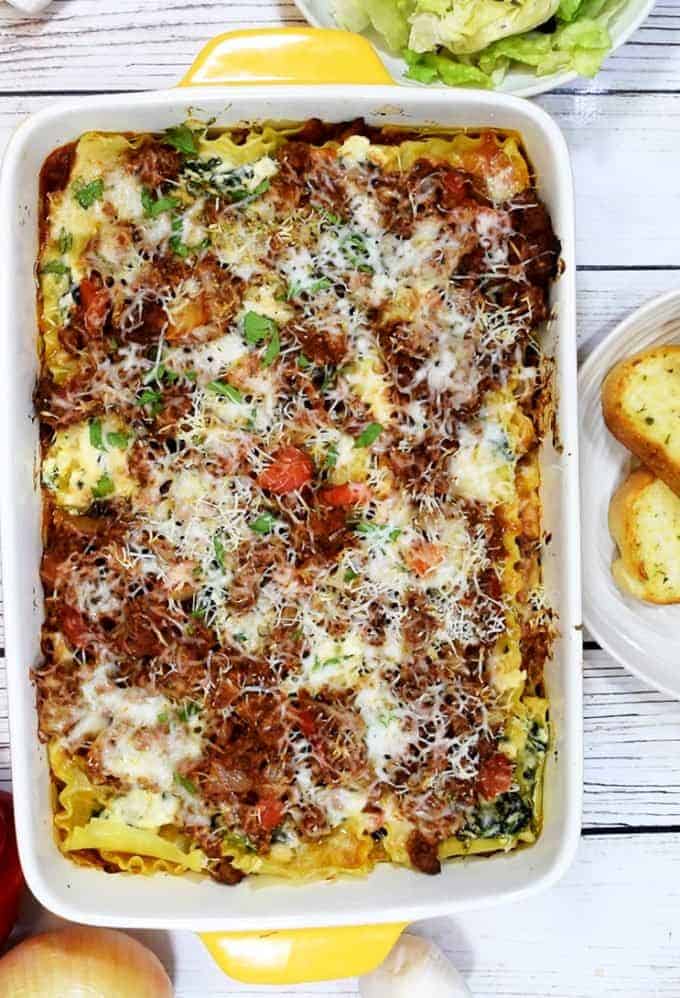 Once the lasagna comes out of the oven, allow it to rest for 15 minutes before slicing and serving. This allows everything to settle and helps to prevent it from falling apart. Even more important, the flavors will have a chance to meld, out of the hot oven, and it will taste even better.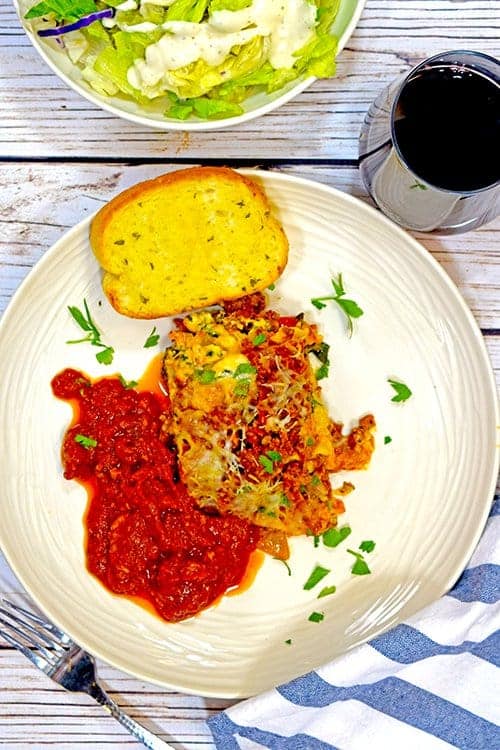 Give this lasagna recipe a try and please let us know how you like it, we can't wait to hear from you!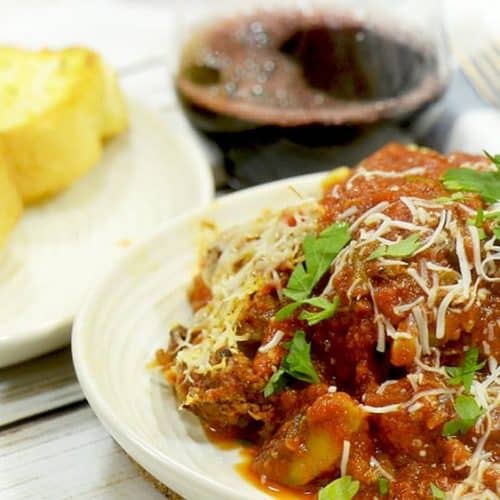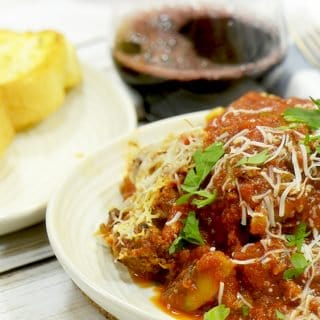 The Best Easy Lasagna Recipe
This is the best easy lasagna recipe and perfect for weeknight family meals or entertaining guests at a nice dinner party. It makes for great leftovers and even freezes well. What's not to love about this wonderful lasagna recipe?

Print
Pin
Rate
Ingredients
8

oz

lasagna pasta

1

pinch

salt

3

tbsp

olive oil

divided

1

onion

coarse dice

1

sweet bell pepper

coarse dice

2

cloves

garlic

minced

1

tsp

kosher salt

1

tsp

ground black pepper

1

tbsp

Italian seasoning

1

lb

ground beef

1

lb

sweet Italain sausage

32

oz

marinara sauce

15

oz

Ricotta cheese

1

egg

1

box

chopped frozen spinach

thawed with water squeezed out

8

oz

Mozzarella cheese

shredded

4

oz

Parmesan cheese

grated
Instructions
Preheat oven to 375° F.


Fill large stock pot with 6 quarts of water. Add a pinch of salt and bring to a boil. Stir in lasagna pasta and cook to al dente, according to directions on package. Drain and rinse with cold water. Then, brush each piece with olive oil and lay on a cookie sheet until ready to assemble.


Place 2 tbsp olive oil in large skillet over medium high heat. Add onion and pepper and saute until soft and tender. Stir in garlic, salt, pepper, and Italian seasoning.


Add meat and use a wooden spoon to break it up. Stir until meat is browned. Add marinara and reduce heat to low simmer. Leave on stove until ready to assemble the lasagna.


In small mixing bowl, combine Ricotta cheese, egg and chopped spinach and mix thoroughly.


Using a rectangular deep baking dish, coat the bottom with remaining olive oil. Ladle about a cup of meat sauce on bottom and spread it evenly.


Assemble the pasta in a single layer over the meat sauce. Spread a tablespoon of the ricotta mixture on each piece of lasagna. Next, even distribute 1 -2 cups of the meat sauce over the Ricotta mixture. Top with a hand full of the Mozzarella cheese and a little pit of the Parmesan cheese. Repeat this process two more times.


Cover the pan of lasagna with foil and place in oven for 45 minutes. Then, remove foil and bake for an additional 15 minutes and then remove from oven. Allow to rest 15-20 minutes before serving. Serve with additional sauce and cheese if desired.

Notes
Be sure to squeeze all the water from the thawed frozen spinach. You can thaw it by cutting a slice in the box and then microwaving it for a minute. Or, you can run warm water over the frozen spinach. Either way, use your hands to squeeze out excess water, prior to mixing with Ricotta.
Don't skimp on the sauce. It's better to have too much than not enough. Also, take a little extra sauce and heat it up in a small sauce pan. When the lasagna is served, use a ladle to crown the lasagna with some warm sauce from the stove.
To freeze this lasagna, double wrap each portion in plastic wrap. When ready to use, defrost it in the microwave and then place in the oven, covered with foil, for abut 15 minutes at 300°F. Top each serving with additional warm sauce.
Nutrition
Calories:
745
kcal
|
Carbohydrates:
32
g
|
Protein:
41
g
|
Fat:
49
g
|
Saturated Fat:
20
g
|
Cholesterol:
160
mg
|
Sodium:
1748
mg
|
Potassium:
858
mg
|
Fiber:
3
g
|
Sugar:
6
g
|
Vitamin A:
1115
IU
|
Vitamin C:
9.6
mg
|
Calcium:
475
mg
|
Iron:
4.1
mg