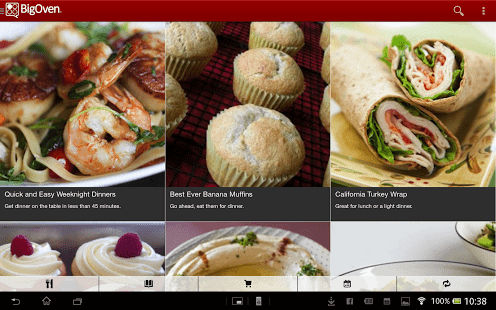 BigOven: The Best Recipe Manager Ever
Are you one of those home cooks who received a big book of recipes from grandma? Chances are, the pages aren't in good form anymore due to regular use over the years. If that recipe book you have contains your family's century-old cooking techniques, you might want to preserve them with the help of your mobile device.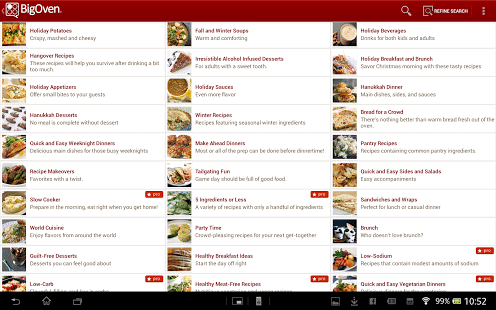 Fortunately for today's home cooks and chefs, there's now an app that can quickly store old recipes in digital storage disks. All users need to do is to take a picture of the recipe and the app will instantaneously convert it to a digital page.
BigOven has over a quarter of a million recipes that people can view when looking for ideas on preparing all kinds of meals, like romantic dinner dates or warm gatherings of friends and family. While the number of recipes contained in the app is pretty impressive, BigOven's most captivating feature is its imaging technology. The app scans old, handwritten recipes and stores them as beautiful digital cookbook pages.

BigOven is free to download, but the scanning feature is accessible only with the app's premium price. The app can scan photos of cookbooks, computer-printed documents, and hand-written recipes.
BigOven has a huge user base, with unique downloads now amounting to about 5,000,000. Gaming Realms, a software firm that develops original Slingo games for online use, says that the popularity of today's apps can be credited to the massive shift of computing devices' popularity from PC to smartphones. Almost everyone owns a smartgadget, and relies on it for a variety of functions ranging from entertainment to kitchen assistant. Big Oven is proof that smartphones are more than just tools for communication today.
The premium fee of BigOven is $2.50 per month or $20 per year. The app is available for iOS and Android users.
Will you be using BigOven to store your old recipes? Why and why not? Can you share with us your opinions?
Here's a video how the app works:
Never Miss Another Platter Talk Recipe