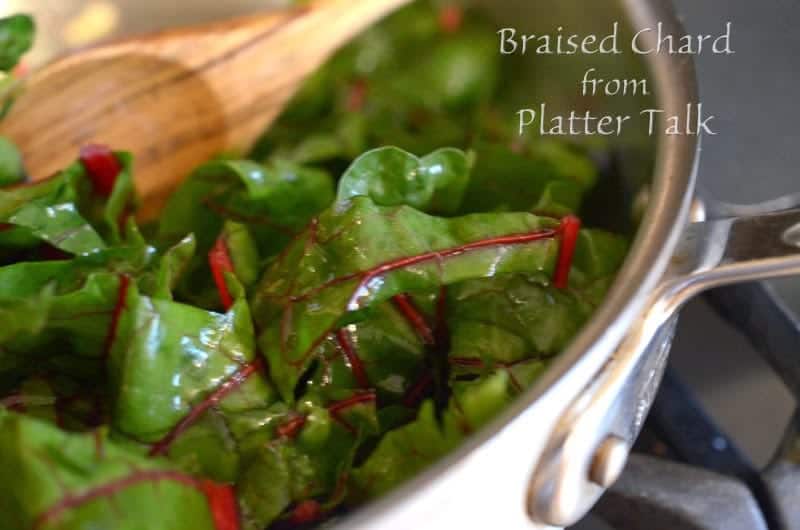 Many people who know me well are not surprised that I love grocery shopping. It's not so much the shopping that I love but rather exploring the aisles, the bins, the cases and the shelves. Hands down, my favorite section is the produce area. It's veritable palette of colors and textures and best of all – it's edible. This recipe features chard, red chard to be precise. It's dark green, leafy, and red. It's beautiful and in this preparation, delicious.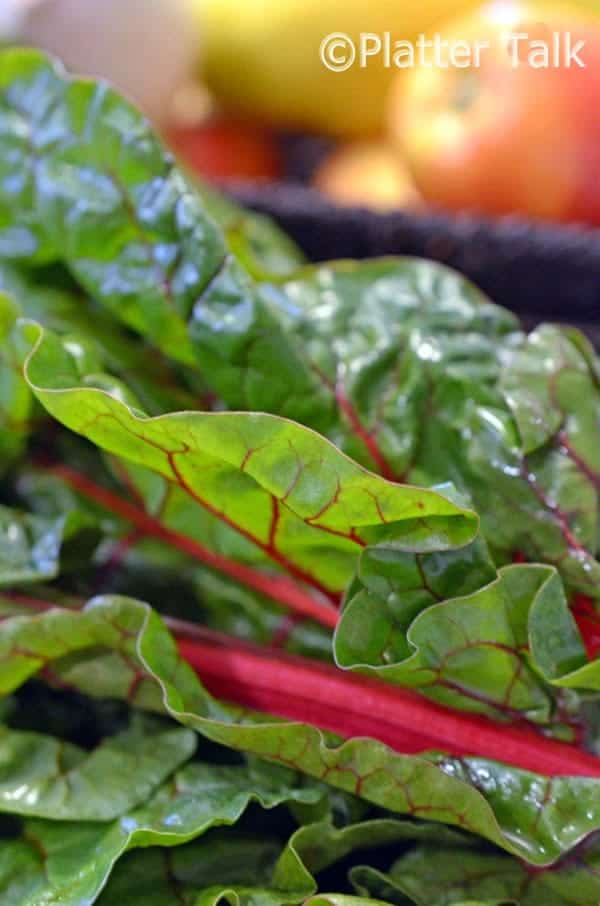 Plain ole' iceberg lettuce was about as green and leafy as I got, for many years growing up. Back then it seemed like it was either that type of lettuce or spinach to chose from in terms of leafy vegetable to enjoy. Spinach was almost at the same end of the spectrum as Limburger cheese for me, I was familiar with each and I actively avoided them both.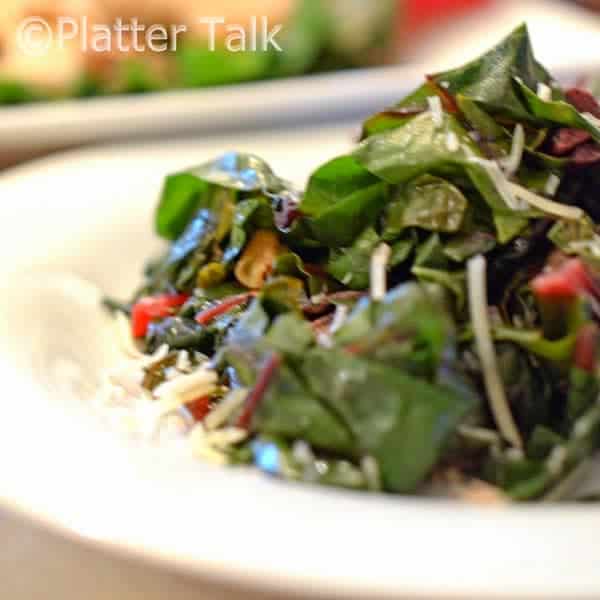 Like many of my tastes, the one for for these types of vegetables evolved and I am so happy to say that. It's no secret anymore that dark, green leafy vegetables are considered among the healthiest of power foods. Chard is no exception, it's loaded with important vitamins, minerals, and dietary fiber. All good things, right? Absolutely.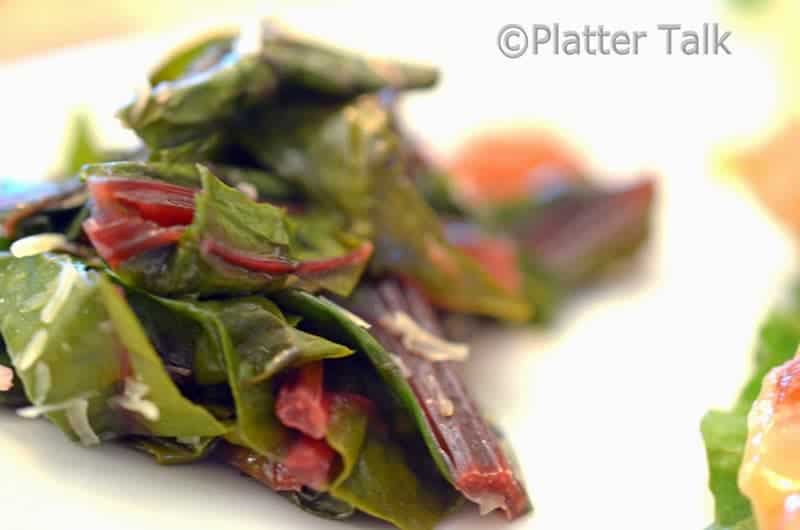 Like any vegetable, chard can be boiled, steamed, microwaved, roasted, grilled, and as in this case, braised. What exactly does braise mean? Well, it refers to a cooking method that uses both moist and dry heat. Typically the food is seared over a high heat for a short period of time, then covered and left to finish off at a lower temperature. One of the goals of any braised dish is to intermingle the flavors of the foods being cooked, with those of the cooking liquid. Here, we use just some garlic and scallions along with salt and pepper. The second phase of the the braising process allows for all those aromatics to become good friends with the chopped chard leaves, ultimately becoming a side dish that is not only full of health but full of flavor. Give this one a try.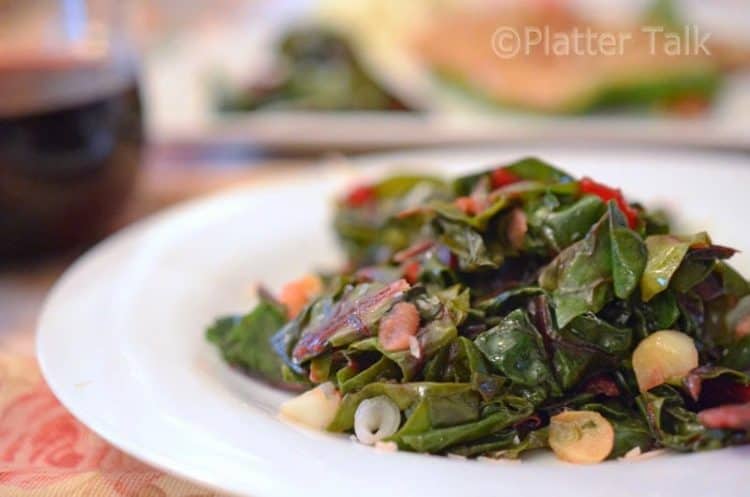 Be Sure and Follow Platter Talk on Facebook and Never Miss A Great Recipe!
Braised Chard
adapted from Florence Fabricant via The New York Times
yield 3-4 servings
Ingredients
1 pound Swiss chard, rinsed and chopped.
3 tablespoons extra-virgin olive oil
2 cloves garlic, sliced
1/4 cup chopped scallions
Salt and freshly ground black pepper
1/4 cup freshly grated Parmesan cheese
Instructions
Heat the oil in a large skillet.
Add the garlic, saute until soft and translucent.
Add the Swiss chard. Cook, stirring, until the Swiss chard begins to wilt.
Cover the pan and cook over low heat for about 15 minutes.
Uncover and cook, stirring, a few minutes longer.
Stir in the scallions, season to taste with salt and pepper.
Sprinkle with cheese and serve.
Related Posts