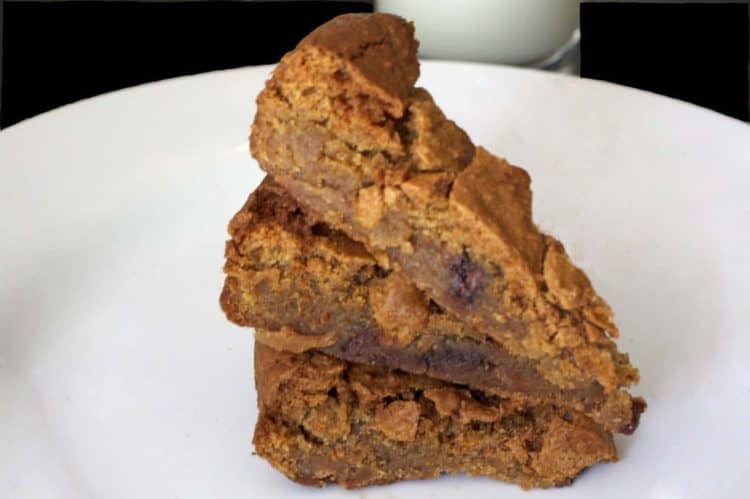 It seems that August decided to show up today and as usual, without my consent.  I'm not certain that  I was ready to say so-long to July but just as with the past X number of years, my consent was not solicited.  2 ½ of my boys are at the cottage with me all week and the other three are visiting family out of state.  Our best buddy and surrogate uncle is visiting from Denver and on Monday we went to the Experimental Aircraft Association (EAA) annual Airadventure Airshow in Oshkosh, the largest airshow in the world.  Jake and Isaiah were given the rare opportunity to go up in some AT6 warbirds as they flew a formation high above the ground.  It's been an eventful week chock-full of summer and this butterscotch dessert fits right in to the mix.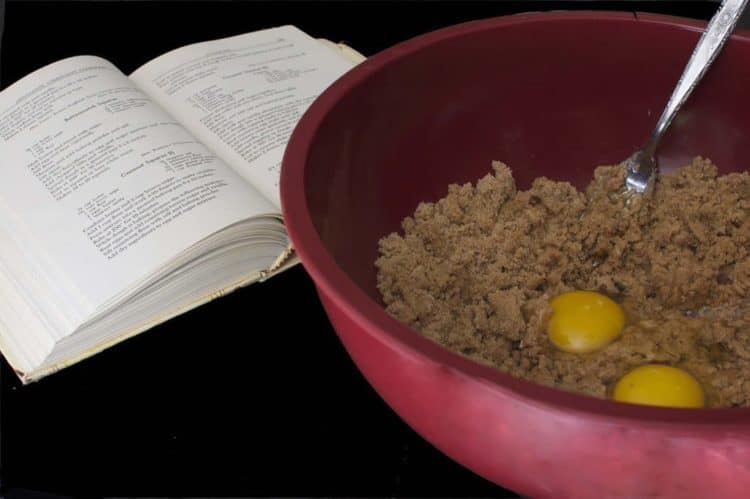 It is Leftovers Club time again, the first week of the month when a group of food bloggers post and then exchange their leftovers with one another.  Being at the cottage where our pantry par levels may be slightly less than our house, the boys and I wanted to make something basic yet tasty.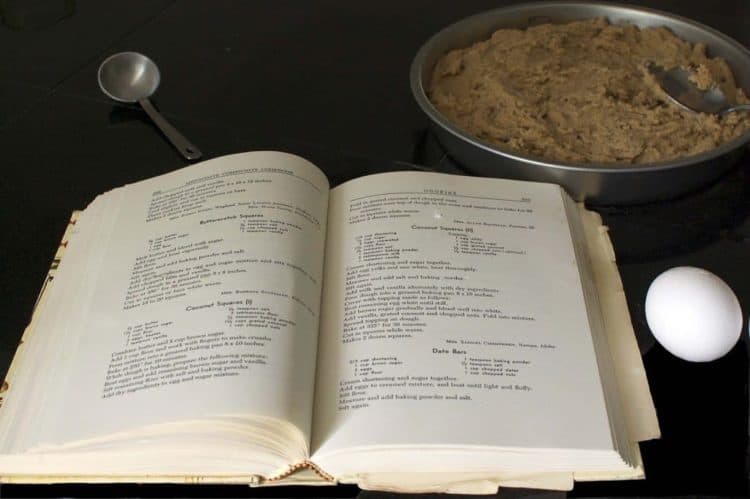 It isn't just the contents of our  kitchen cupboards that may be a tad on the slim side here.  Our Internet access, cell phone coverage, and most other worldly services are very limited here in The Middle of Nowhere, Wisconsin – not always a bad thing.  In fact, I find it refreshing to be off the grid, now and then.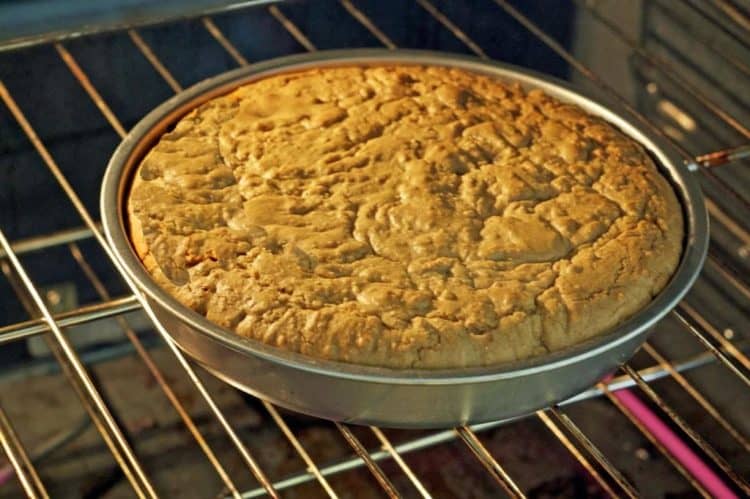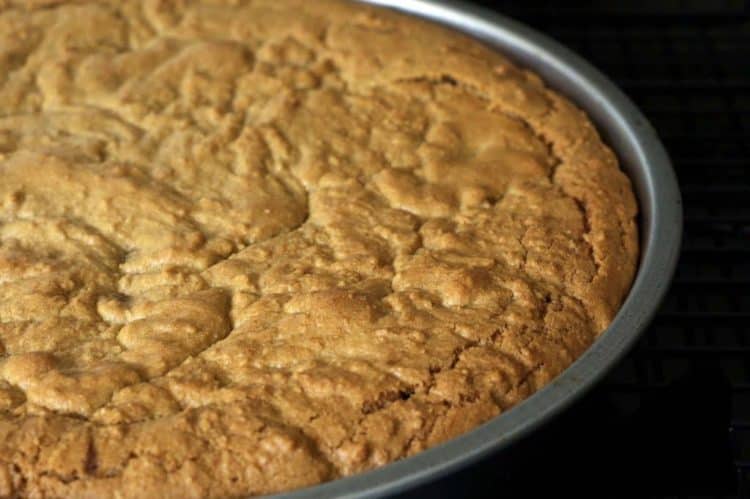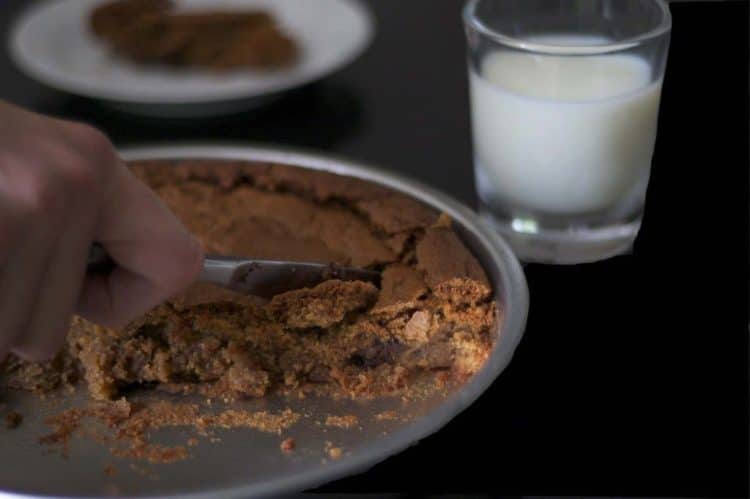 Our little cottage is basic and simple and much like this recipe – absolutely delightful.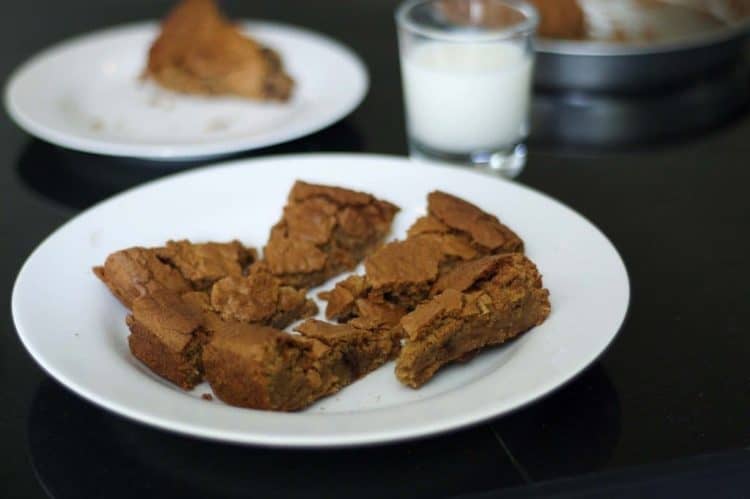 From the minute these babies went in the oven, the kitchen area was by far the most popular place to be in the cottage.  The boys, both big and not-so-big, were hanging around like hungry puppies, their eyes transfixed on the stove as they waited for the pan to go from the oven to the counter where they sat somewhat impatiently.
Suffice it to say, there were not a lot of leftovers to send to Danielle, from Dining with Dani, all the way down in Texas.  Dani is my Leftovers Club partner for August and I hope there was enough of this tantalizing dessert to pique her interest and flare up some of her taste buds.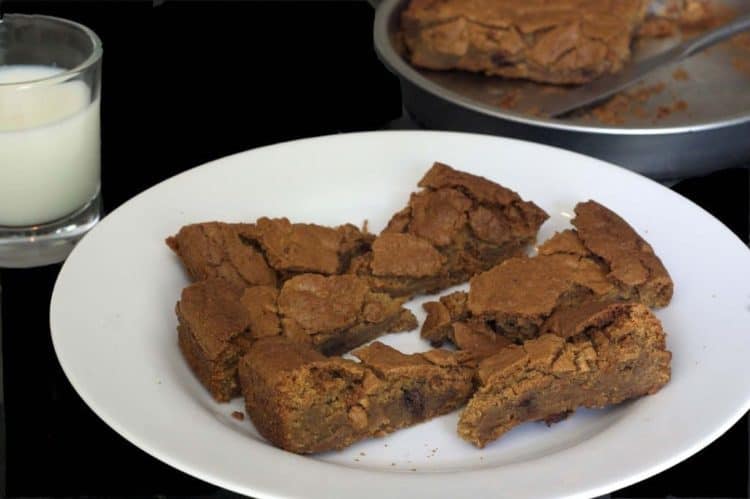 We have a few cookbooks here at the cottage, not many.  The recipe for these came from the Mennonite Community Cookbook and although they are indexed as and called butterscotch squares, we decided to throw a few spare semi-sweet chocolate chips in the batter and bake them in a round pie pan to create wedges, instead of squares.  They were still a wonderful compliment to some vanilla ice cream and much more important – we are at the cottage where we can do anything we want.  Give these a try.  Like our cottage, they are a flavorful reminder that often times, simple is indeed best.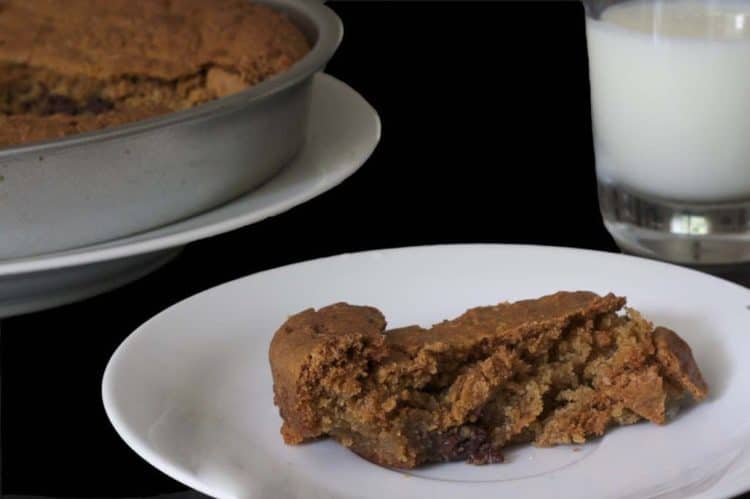 Never miss another great Platter Talk Recipe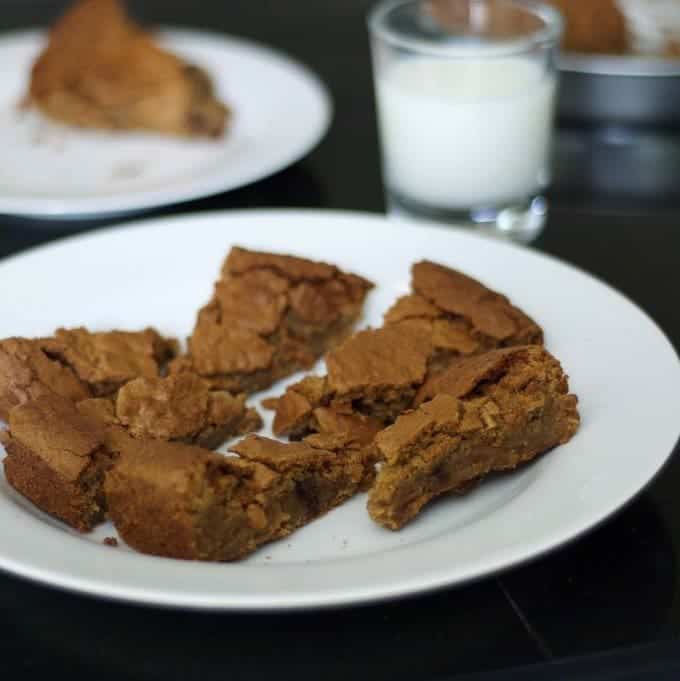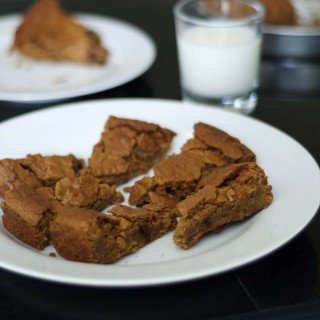 Butterscotch Wedges
From Mennonite Community Cookbook
Print
Pin
Rate
Instructions
Preheat oven to 350 degrees F.

Melt butter and blend with sugar

Add egg and vanilla and beat vigorously

Combine dry ingredients in separate bowl

Add dry ingredients to egg and sugar mixture.

Spread batter in greased 8 x 8 pan.

Bake for 30 minutes
Nutrition
Calories:
108
kcal
|
Carbohydrates:
16
g
|
Protein:
1
g
|
Fat:
4
g
|
Saturated Fat:
2
g
|
Cholesterol:
14
mg
|
Sodium:
56
mg
|
Potassium:
57
mg
|
Fiber:
1
g
|
Sugar:
11
g
|
Vitamin A:
83
IU
|
Calcium:
24
mg
|
Iron:
1
mg