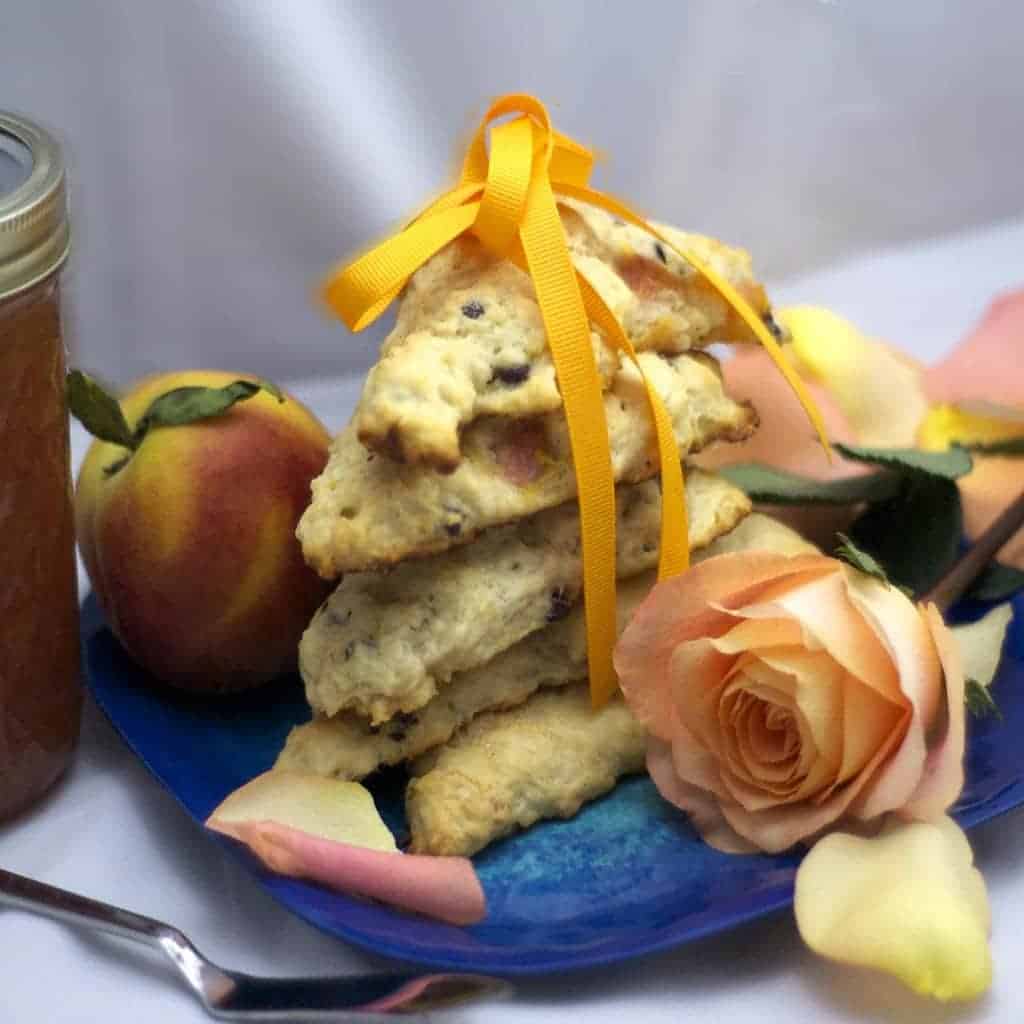 Here is to hoping that everyone reading this in the U.S. had a fun and relaxing Fourth of July, yesterday. Regardless of where you are, it is Friday everywhere and many of us are entering a long weekend on the heels of a national holiday. To summer I say, rock on! Today's post incorporates a seasonally summer standard – fresh peaches. Pink, orange, yellow, succulent and juicy. A few years ago I was part of an online exchange between a couple of my cousins, one near Seattle and the other near Buffalo, when a fleeting discussion that was centered around scones came up. My familiarity of scones was scant but I knew that they were baked. By default, this fact along elevatted them to a high level of personal intrigue. Similarly the DNA that I share with my cousins Jane and Florine apparently demanded that I learn more about a food they claimed to be delicious. Over the past couple of years as my familiarity with scones has developed somewhat, I was once again comforted to know that I can continue to rely on the culinary opinions of my close relatives no matter how far away they live. It is reassuring to know that somethings never change. What started as a brief discussion some time back morphed into my first attempt at baking some scones of my own. It's a safe bet that there will be more to follow.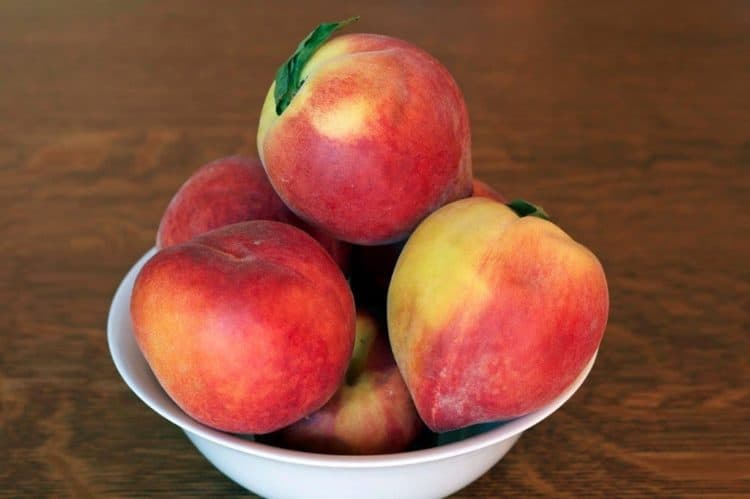 Aside from the interest piqued by my cousins way back when, the impetus for this post also comes from this month's Leftovers Club exchange. For those unfamiliar with the "LOC", each month a couple dozen or so food blogger prepare and then exchange a non-perishable food from their kitchen. This month I am exchanging with Heather, the lady and culinary artist behind the widely acclaimed Farmgirl Gourmet. If you want to check out a food blogger who knows her stuff, check out her site – it's the real deal.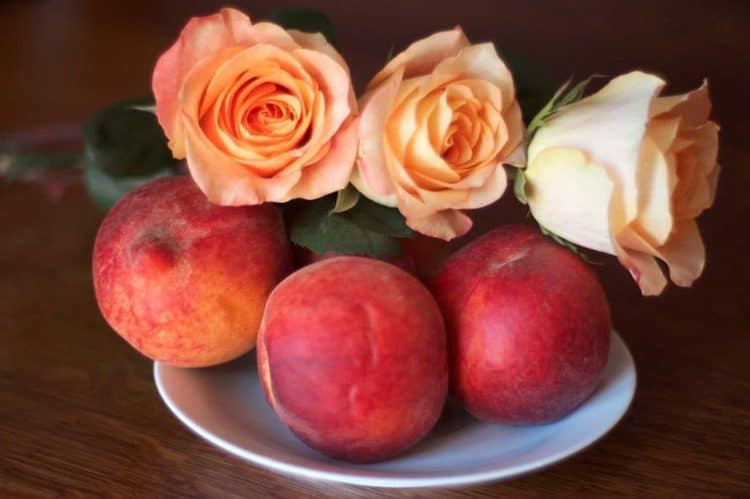 In preparing this post and learning a little bit about scones, I realized a primary reason I knew little about them likely stems in the fact they are not a native treat, to those of us born and raised here in the U.S. Scones were originally a Scottish quick bread, first made with oats and griddle baked. Eventually they became an essential part of taking tea in the English culture where they are still served in Britain with the traditional clotted cream covering, precisely at 4:00 p.m for "Afternoon Tea Time."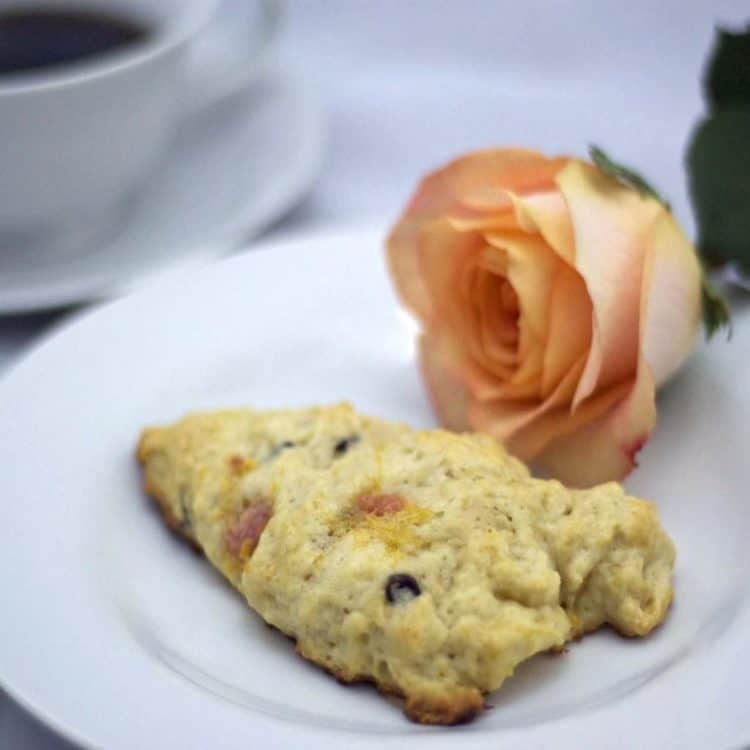 With not a small amount of enabling from Starbucks and other coffee shops and bakeries all over the place, we've come to think of scones as biscuit-like pastries that can be sweet or savory, and like most things edible – anywhere in between.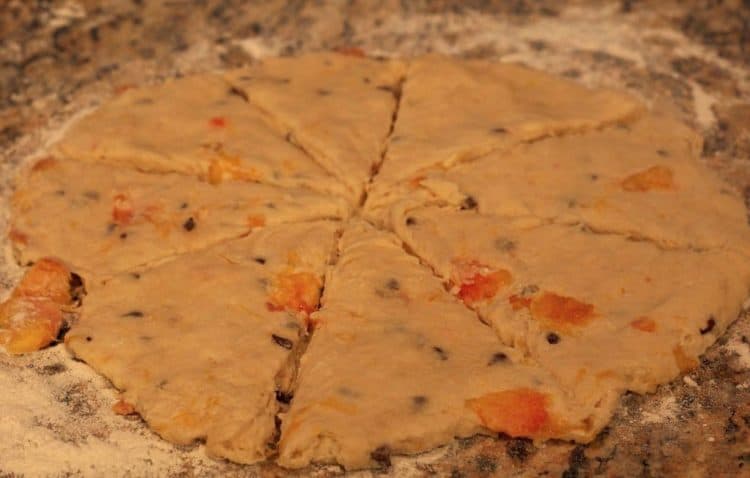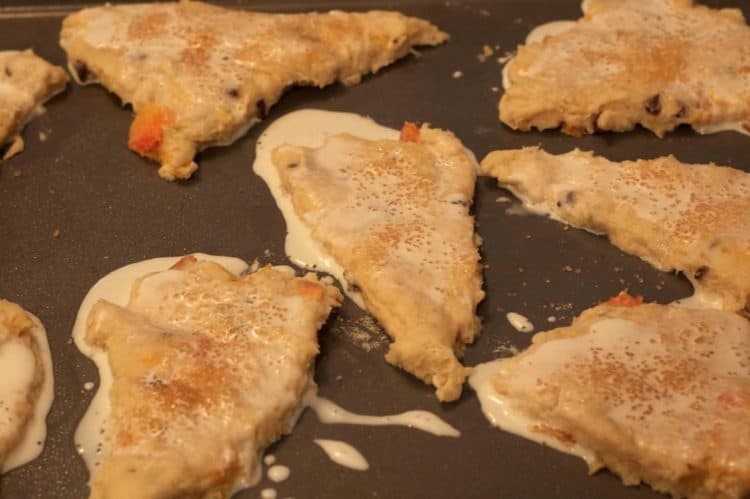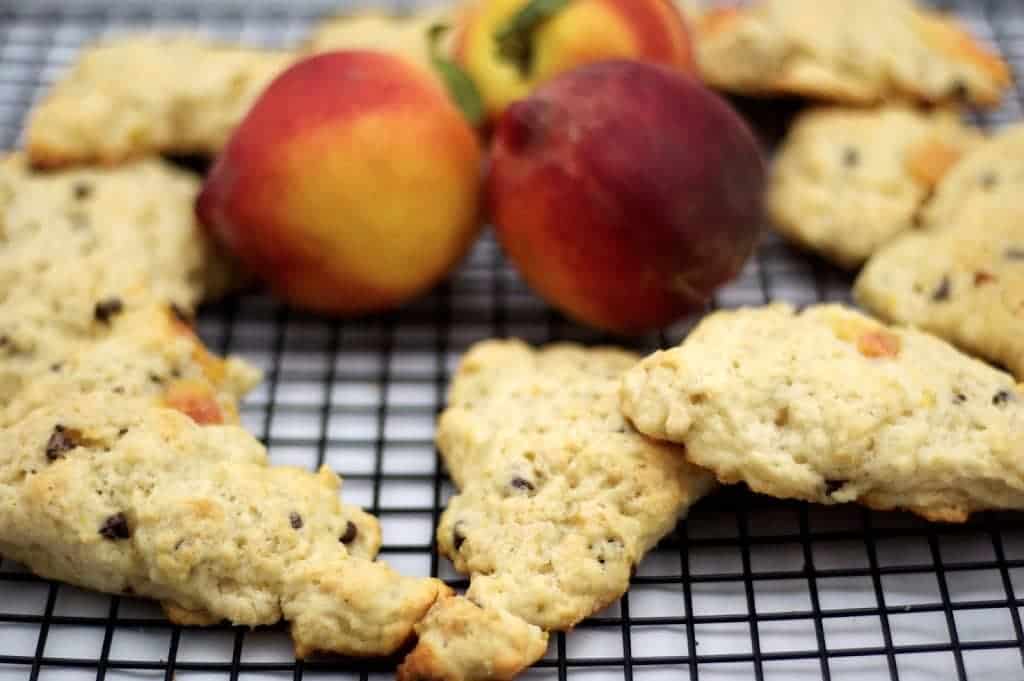 Like many times when I start to consider making something new (to me), I gave my chef-on-call sister a jingle to pick her brain. "Scones are easy," she told me. "Joe and Ike (our 10 and 9 year-old sons) could make them!" After putting these together I can say that once again, she was spot on.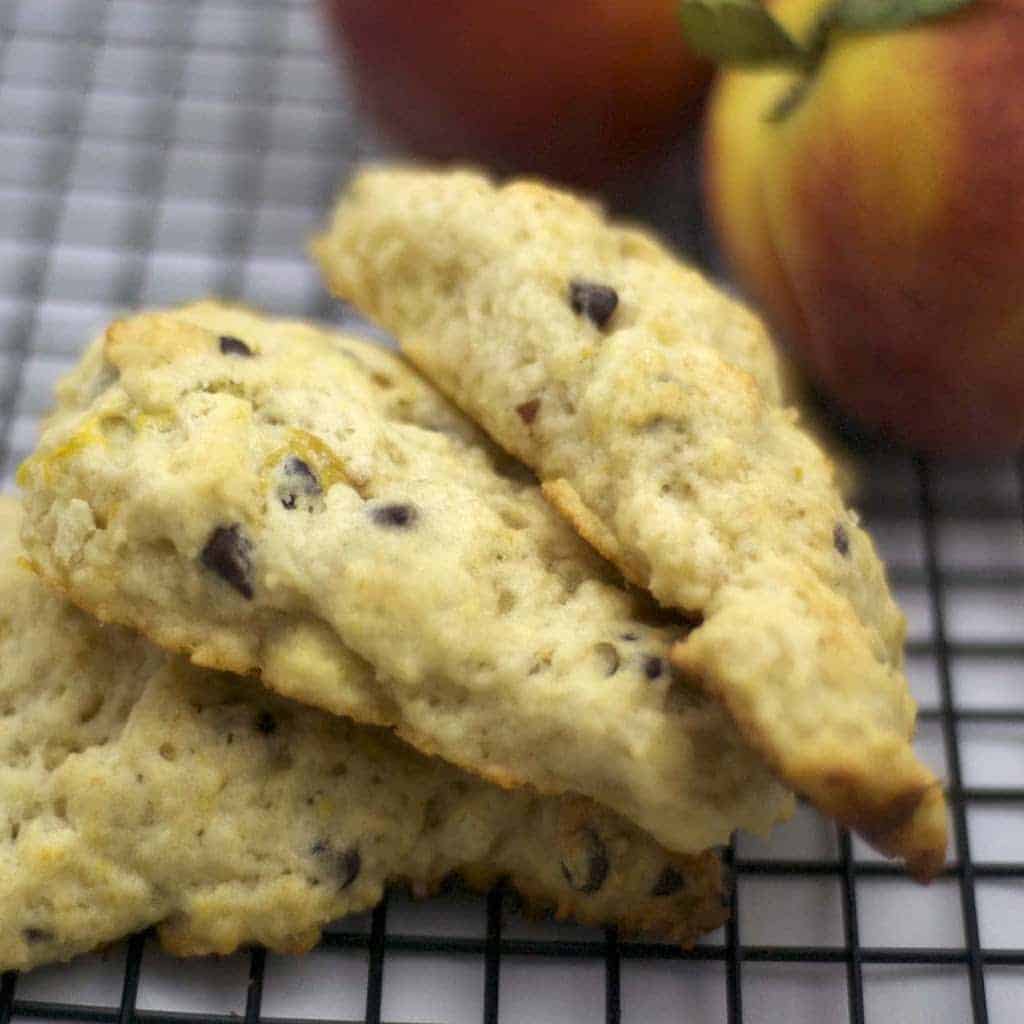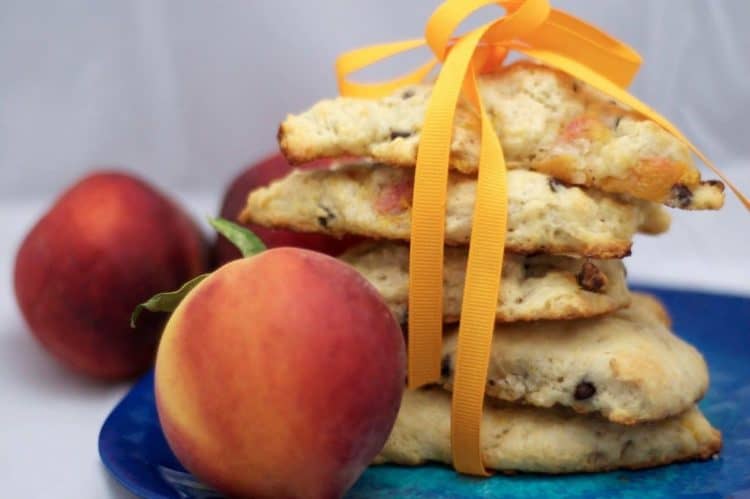 Not only were these terribly easy and relatively quick in the making, they reminded me of a cross between a pastry, a pie, a cookie, and a biscuit – all things I consider to be all too often irresistible. To that end, you can be sure that more scones will be coming from my ovens and it's relatively safe bet this batch will not be the last to be shared with you here on Platter Talk.
Be Sure and Follow Us on Facebook and Never Miss a Great Recipe or Great Cooking Idea!
Click Here To Follow us on Facebook!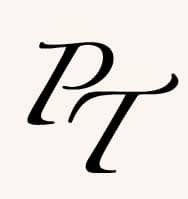 Recipe
a Platter Talk Exclusive


Ingredients
3 cups all-purpose flour

⅓ granulated sugar

¾ cup unsalted butter, chilled

1 teaspoon salt

2 ½ teaspoons baking powder

½ teaspoon baking soda

1 cup buttermilk

3 fresh peaches, skins removed and diced

⅓ cup mini chocolate chips

2 tablespoons heavy cream

2 tablespoons course sugar
Instructions
Preheat oven to 400 degrees F.

In large mixing bowl, combine flour, sugar, baking powder, baking soda, and salt. Stir well.

Add cold butter and work into flour mixture with finger tips or a fork until mixture is in the shape of small pellets.

Add buttermilk and fully incorporate into flour and butter mixture.

Gently fold in peaches and chocolate.

Prepare lighly floured surface and divide dough in half.

Roll out (or pat with your hands) a circle of dough about ¾ inch thick.

Divide into 8 wedges and place on lighly oiled cookie sheet.

Brush scones with cream and sprinkle lightly with course sugar.

Place in oven and bake 15 to 18 minutes or until golden brown.

Repeat roll-out procedure with remaining portion of dough.
Tips
Dough will be moist and sticky. Don't be afraid play with it when rolling out (or patting down.) Adjust flour quantity in small increments to facilitate pliablitly.
Dough can also be doled out using the drop mehod. Simply spoon out even size portions to your baking surface.
These can also be made in min-muffun pans. Be sure to apply a non-stick coat of spray or oil to the pan.
Printer Friendly Recipe
Take a look at some of the links below for other great ideas from this month's Leftovers Club!