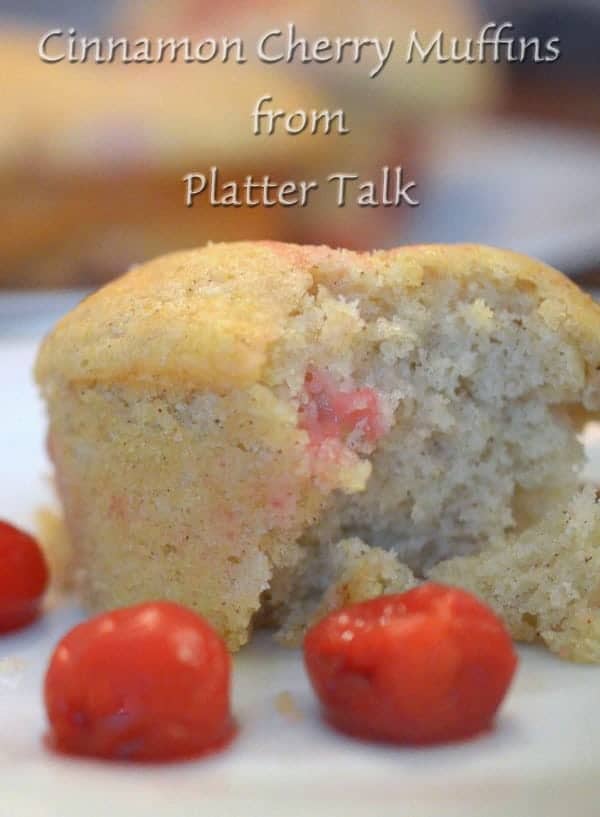 A few months ago, Scott caught the smoothie bug. A dash of protein powder in the morning, mixed with some Greek yogurt, some Kefir and some berries du jour and voilà! Breakfast in a glass. As often occurs when I think I am helping out, I picked up a package of what I thought were frozen cranberries thinking they would go well in a smoothie while adding an extra serving of healthy. Imagine my surprise at Scott's surprise upon my return, when he was stowing away some of my haul. "What are the frozen cherries for?" he asked me. Resolving not to concede my inability to distinguish between the two fruits (they're spelled almost alike,) I replied to him with just the slightest pause, "…I thought maybe I could bake with them."

I'm not a very good fibber and truth be told (no pun intended) I've never minded a little levity, even at my own expense. Some of my friends would contend that on not infrequent occasions there can be a direct relationship inferred between the two.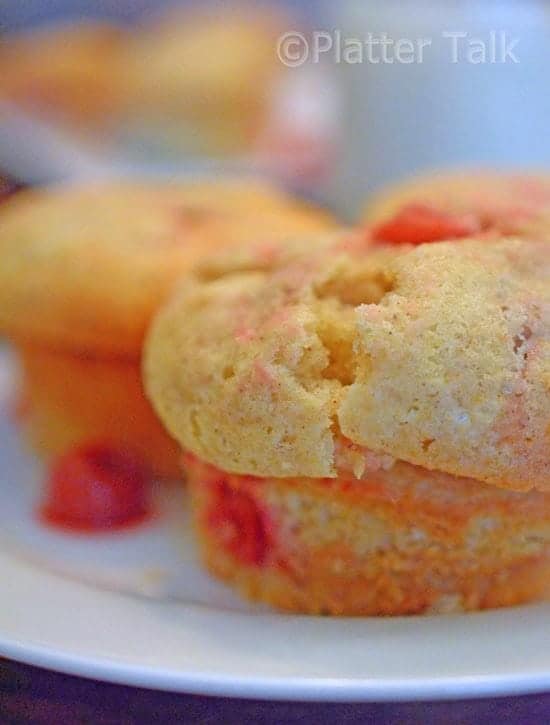 Although I made a little mistake discerning between cranberries and cherries, I think I made pretty good use of the red beauties. I used my KitchenAid to put these together, an implement I don't turn on nearly enough. I'm not going to lie (this time,) except for the cherries, I tossed all of the ingredients, in the order they appear in the recipe below, into the bowl of the stand mixer and simply turned it on its lowest setting. These were already a mistake (technically,) I figured there was no point in turning all Thomas Keller over them.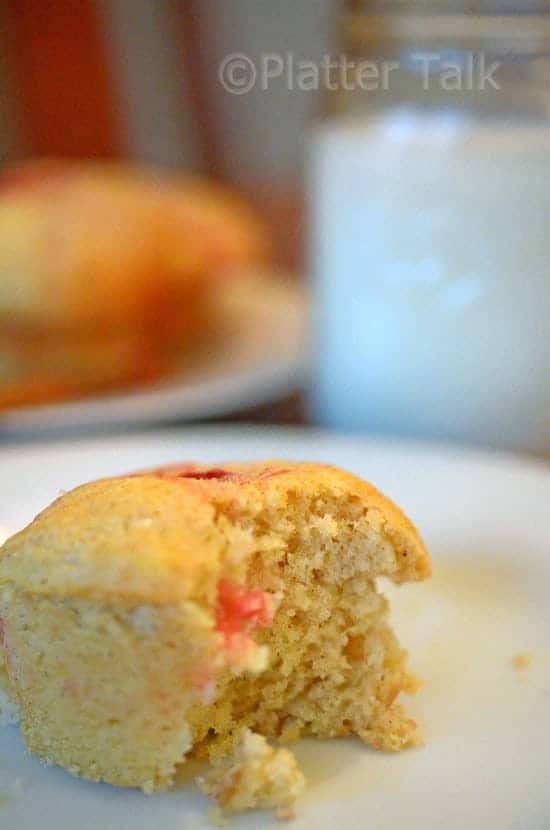 Judging by the way these came out of the oven, I have a feeling Chef Keller would not have turned up his nose all that far after all. The unsweetened cherries give a nice balance to the light sweetness of the base recipe, which on its own provides for a light and airy muffin.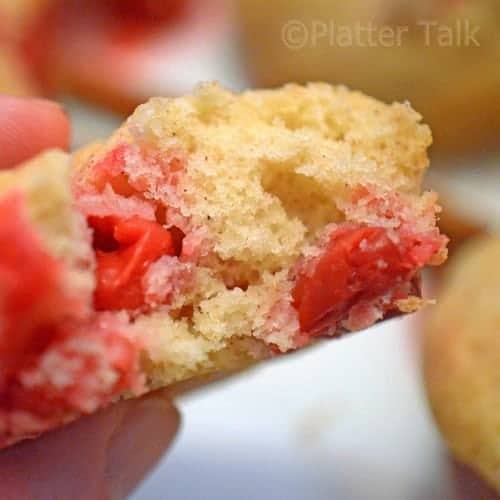 You can substitute cherries for other fruit, with or without the cinnamon (which I think gives mild warmth to these.) We will be making variations of this recipe down the road, as fresh berries come into season. For now, these cranberries cherries, did the trick just fine.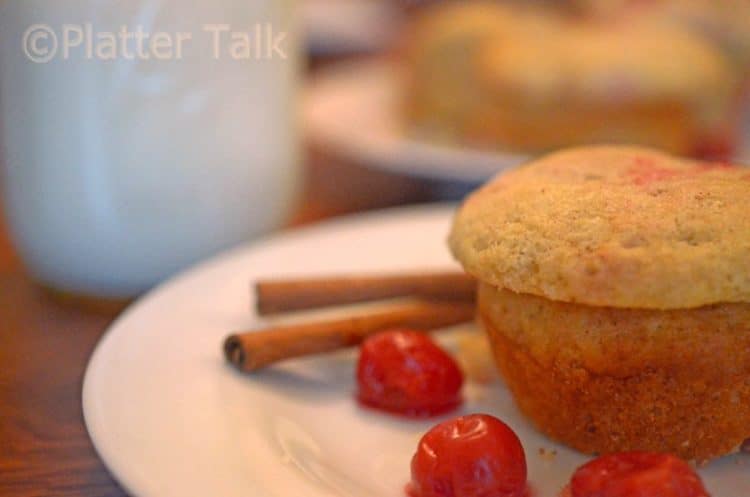 Be Sure and Follow Platter Talk on Facebook and Never Miss A Great Recipe!
Click Here to "Like" on Facebook!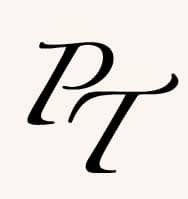 Cinnamon Cherry Muffins
adapted from magnoliadays.com
Recipe
yields 12 muffins
Ingredients
1/2 cup unsalted butter, softened
1 cup sugar
2 eggs
1/2 cup milk
2 cups all-purpose flour
1 tablespoon cinnamon
2 teaspoons baking powder
1 1/2 cups frozen sweet cherries, thawed and drained.
Turbinado sugar for topping
Instructions
Pre-heat the oven to 375 degrees F. Grease a 12-cup muffin pan.
Combine all ingredients, except cherries and turbinado sugar, into bowl of stand mixer.
Mix on low speed until well blended, carefully scraping sides to incorporate entire batter.
Gently fold in the cherries. Fill muffin cups 2/3 full. Sprinkle tops with turbinado sugar.
Bake for 25 minutes, or until lightly browned.
Cool muffins in the pan on a rack.
Remove muffins from the pan and cool on a rack.