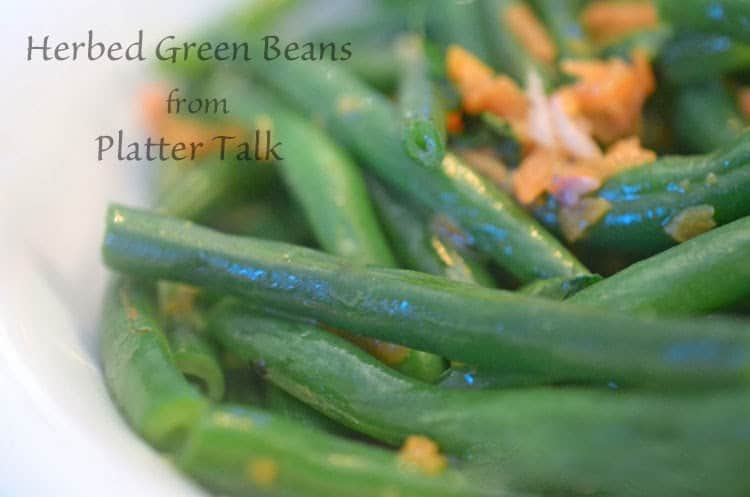 We have a bunch of growing kids in our family and thus around our dinner table. Encouraging them to eat anything that is not processed, fresh, and loaded with additives is a constant challenge. To this end, we are constantly striving to maintain a minimum number of daily servings of fresh fruits and vegetables. Fortunately our kids are not overly picky, still we try to keep nutritional food both interesting and appetizing to our brood of young pups. This side dish of green beans has everything going for it, not the least of which it is well received by both young and old alike.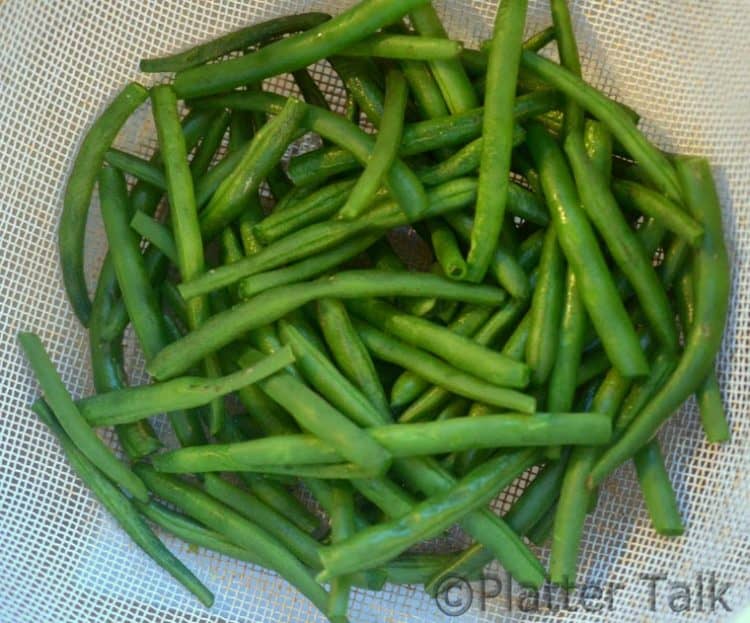 The green been has to be one of the most plentiful and popular vegetables in our American Culture. Unfortunately, it's also one of the most abused and adulterated. How sad it is for the people who have never experienced a fresh, crisp and vibrantly colorful green been.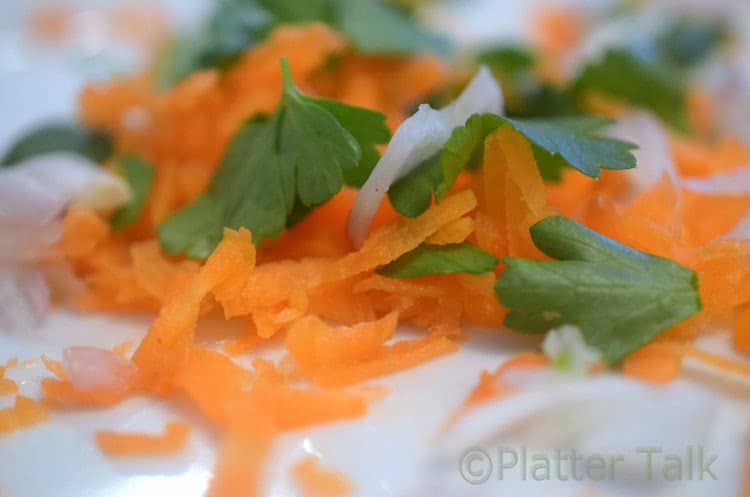 Ever had a limp, dull and sodium-laden bean from a can? I hope the answer is no, but for many of us, this very thing was a staple in our school cafeterias, growing up. My mom canned beans by the bushel, although many times better than a dusty can off the grocer's shelf, they still fell short of fresh beans.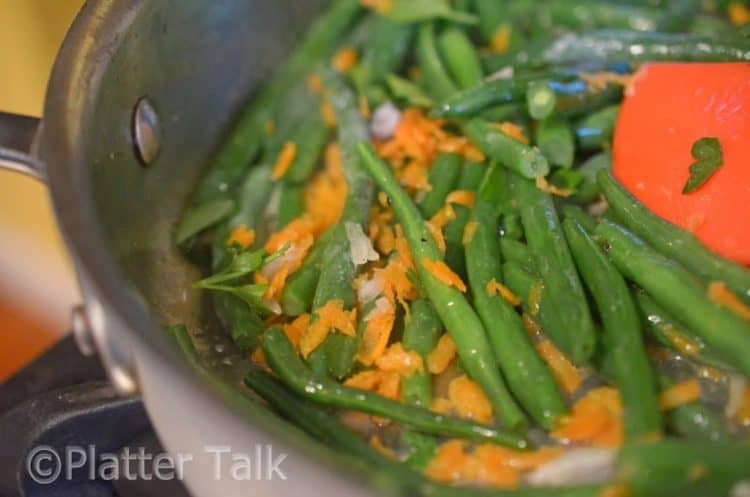 The technique I used in preparing these green beans started out with shocking them, something I learned about many years ago from my sister, Chef Kathy Zehr. Shocking, or refreshing, is performed by plunging just blanched vegetables into ice water to halt the cooking. (They'll keep cooking if you simply take them off the heat.) It locks in flavor, texture, and color, and you don't have to worry about undercooking or overcooking. It's especially helpful when you're entertaining―you can do the work hours in advance and reheat just before serving.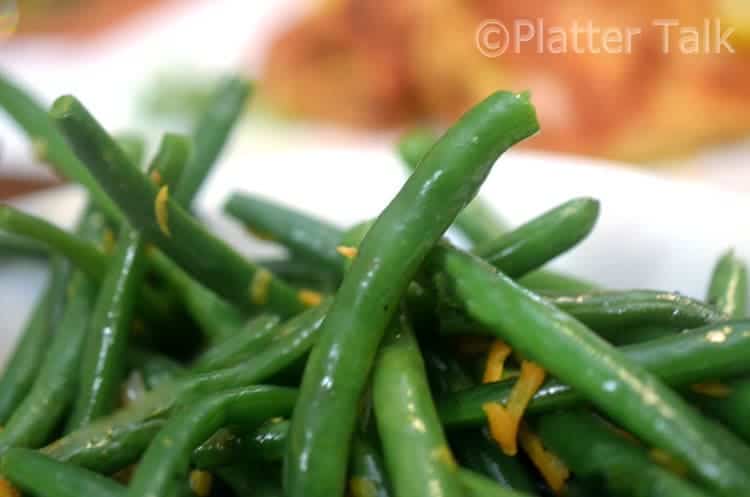 I enhanced the flavor of these beans with some fresh herbs and some a spoonful or two of shredded carrot for a little color. As with everything else in the kitchen, let your tastes guide your imagination. A dash of salt and some fresh ground pepper provide a great flavor base for just about anything else your heart desires. Speaking of hearts, yours is sure to thank you for this side dish.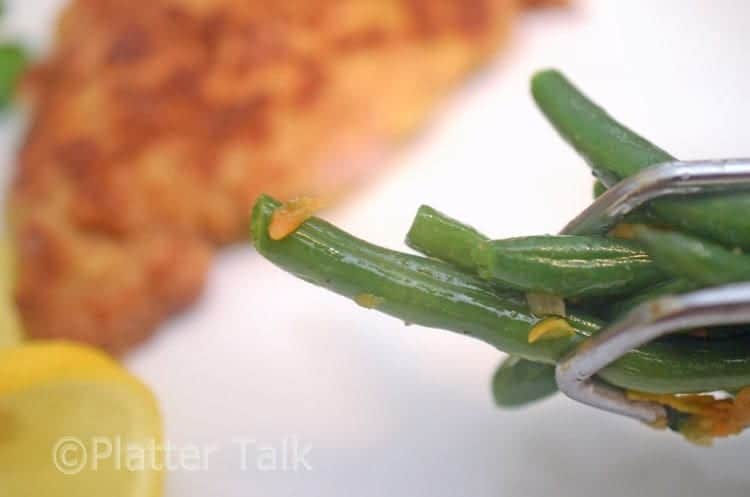 Be Sure and Follow Platter Talk on Facebook and Never Miss A Great Recipe!
Herbed Green Beans
Recipe
a Platter Talk Exclusive
1 lbs.

haricots verts (slender French green beans), trimmed

1 tbsp.

butter

1 tbsp.

extra-virgin olive oil

⅓ cup

mixed chopped flat-leaf parsley

.

2 tablesoons shredded carrot

1 finely diced shallot

Kosher

salt, to taste

Fresh ground

black pepper, to taste

.
Instructions
1Bring a large pot of salted water to a boil.
Add green beans and cook until crisp-tender, 2-3 minutes.
Using a slotted spoon, transfer haricots verts to a bowl of ice water to let chill.
Drain and pat dry.
Heat butter and oil in a large skillet over medium heat.
Add green beans and cook until tender, 2–3 minutes.
Stir in parsley, carrot, and shallot; season with salt and pepper. Transfer to a platter and serve.
Tips
Add a dash of elegnace to this dish and use haricots verts (slender French green beans) in lieu of ordnary green beans.
Preheat your serving bowl or dish to help keep the beans warm on dinner table.