This easy sweetbread recipe features the classic combination of blueberries and lemon. It's super easy to make and a great way to get your kids in the kitchen!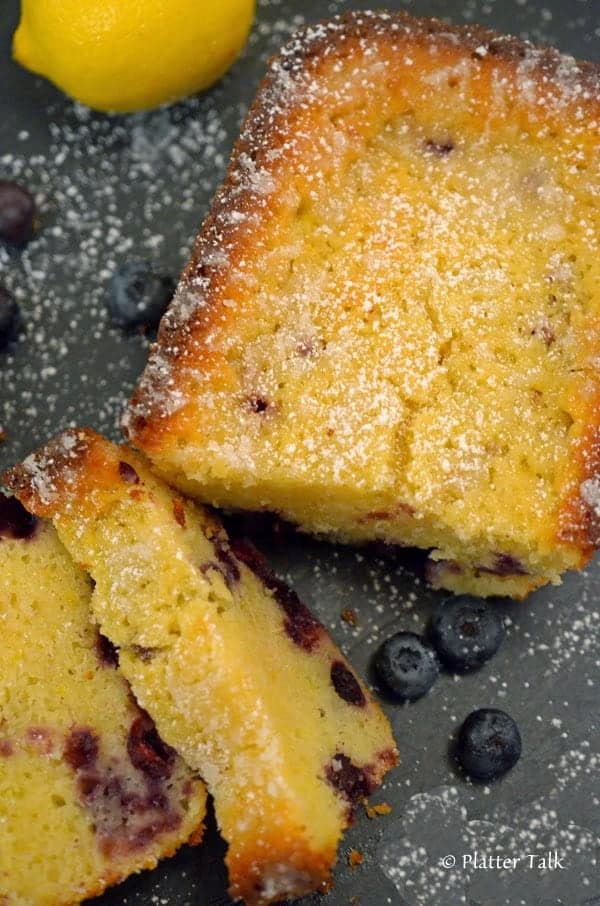 What is this?
It seems like a while since I've been in the "studio," our way of saying I'm creating a post for this blog. The studio being of course our kitchen, often here in town or sometimes at our little lake cottage; far, far, away yet only an hour's drive into where I refer to here on on Platter Talk as the middle of Nowhere, Wisconsin. Although I put this of lemon-blueberry bread together here in town, this rustic loaf of sweet berry and citrus bread has cottage written all over it. The good news is it tastes good anywhere. Here, at the cottage, or at your house.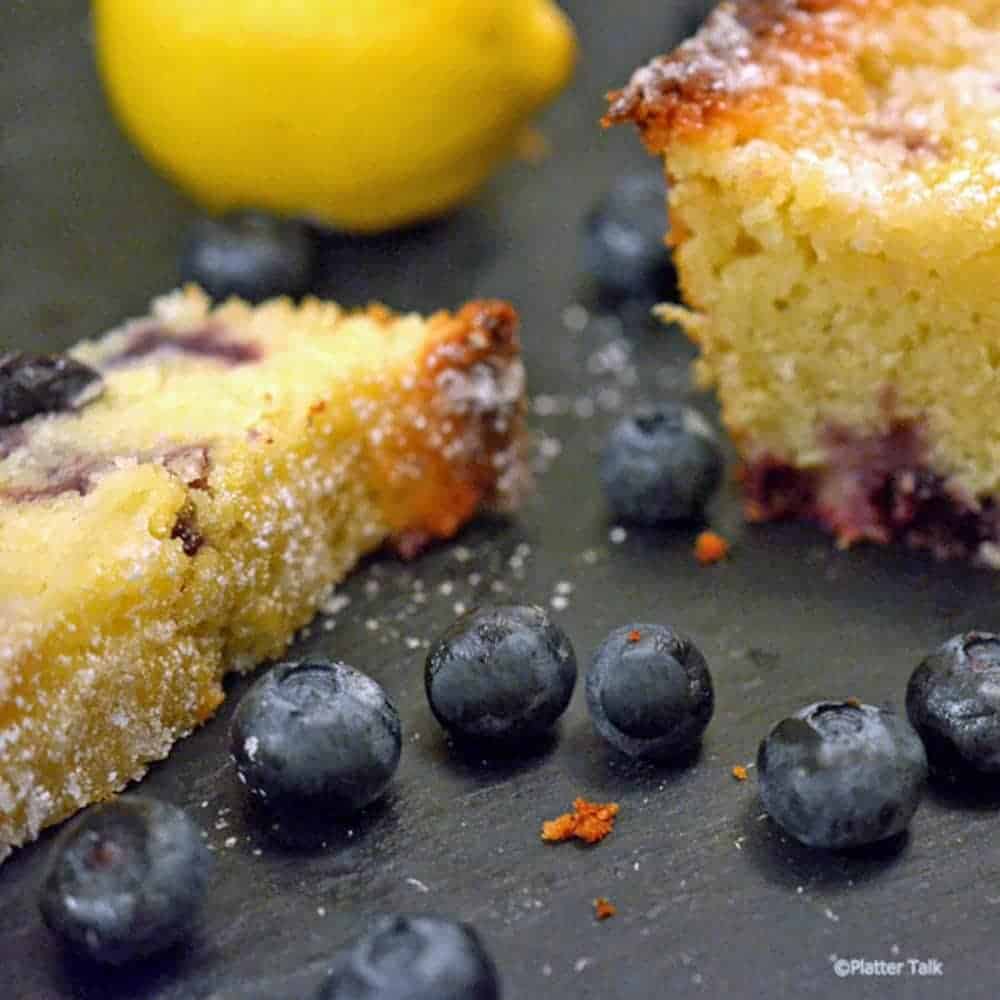 I had been yearning to put something together for the last day or so. We are just getting our feet back on the ground after taking a 3,5000 mile road trip with all of our boys. We were gone a week and as much fun as we had visiting kin in my Florida hometown, it always takes a while to get settled back into the daily routine of life at home, after being gone for several days.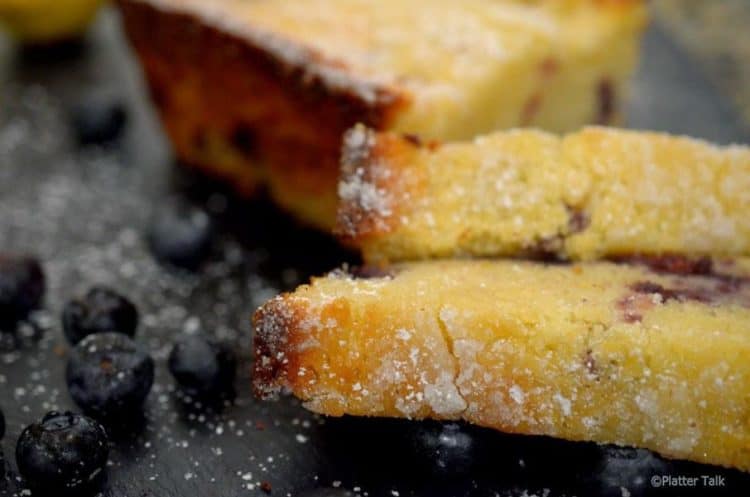 Fresh produce is just starting to come into season here in the mid-west; with more of it available the prices are going in the direction we really like. Blueberries, in particular, are selling for a fraction of what they go for in the winter. It's almost as if you can't afford not to eat them. Thus, we have blueberries all over; they're in the fridge, they're on the counter, there is a bowl of them on our table. Along with the blueberries there is the usual assortment of other fruit in our kitchen: oranges, avocados, peaches, grapefruit, and lemons.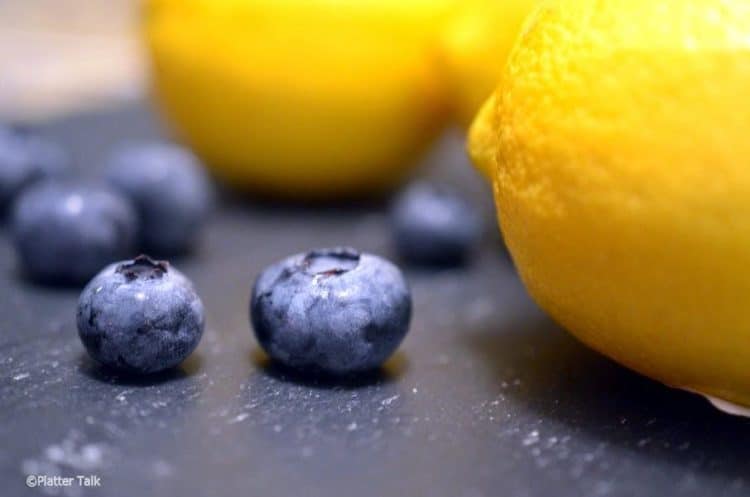 Somethings were made for one another. I've not come across any other kitchen staples that are more suited for each other than blueberries and lemons. They not only look good standing next to one another, their flavors compliment one another perfectly. In pies, dessert bars, as a compote – and as you can see with this post, in bread.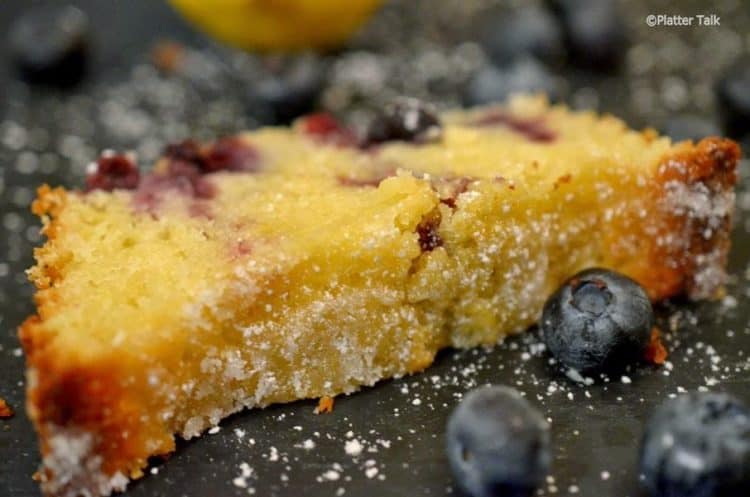 I came across a recipe that I though might work, last night. I tweaked it a bit, reminding myself as I was doing so of just how unforgiving baking can be. As you will notice from the recipe that follows, I didn't measure some of the ingredients very precisely, which caused me only a small bit of consternation while I was mixing up the batter.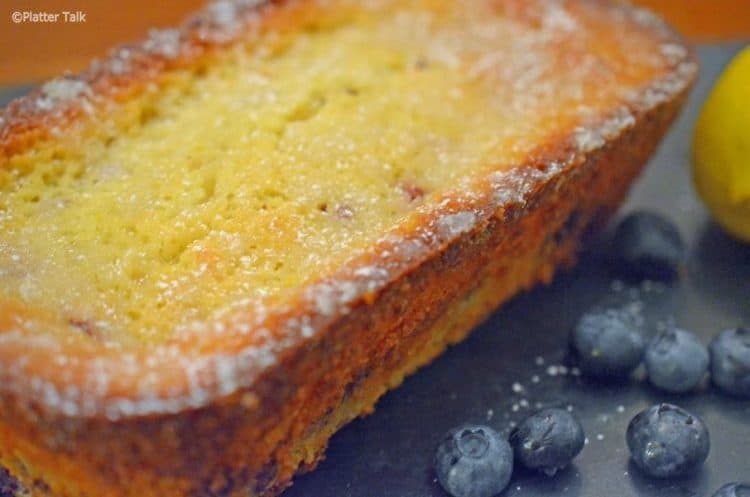 When I peeked through the glass of the oven door, about three quarters into the baking process, that small bit of concern grew quite a bit when the center of the loaf seemed to have fallen and left a shallow crater running the length of the bread pan. For some reason I opted not to fret; if it was a flop there was nothing I was going to be able to do about it other than toss it out and chalk up yet another kitchen adventure to experience.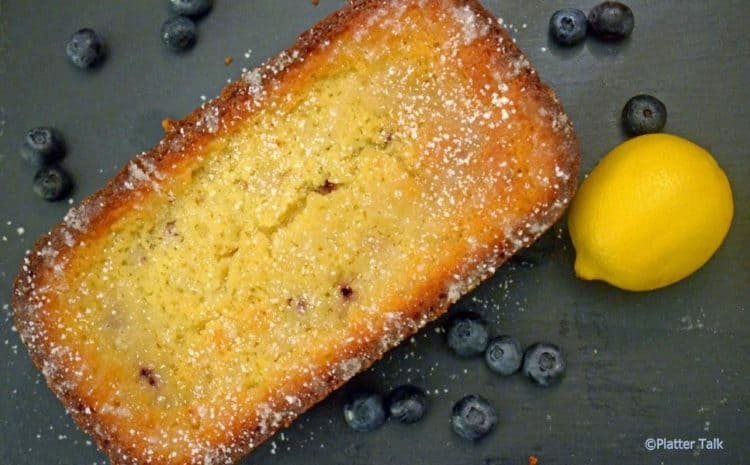 Want to know something? When I decided to take it out of the oven after a 70 minute bake, it didn't look as bad as I had feared. I was going to salvage this bread if possible. You can see from the photos that indeed salvaging was possible. Not only did I not ruin this bread, I think it came unto its own.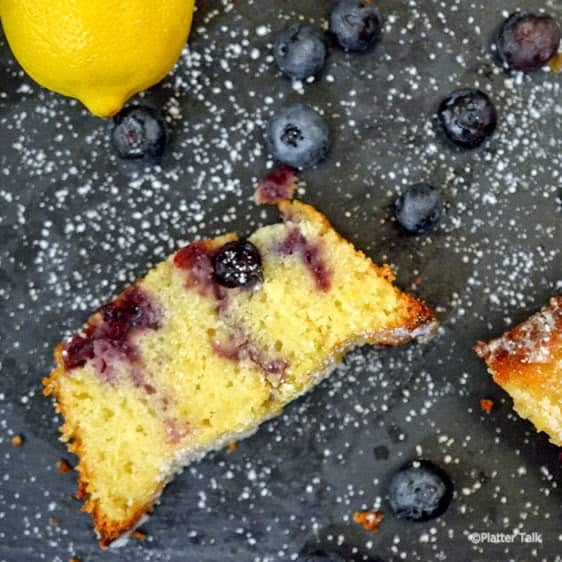 It's rustic, for certain. As such, I realized it was O.K. if there were a couple of rough edges to the finished product, some irregularities in it's shape and even texture. Perhaps I'm a rustic kind of guy because I thought it came out pretty darn beautiful. Most important, the taste was flawless. No matter what it looked like on the outside, the combination of blueberries and lemons on the inside held this thing together, in flavor and in texture. Like most things rustic, this one is an easy recipe to put together. Simple, uncomplicated, and completely delicious. I hope you will try it and taste the season. Happy summer.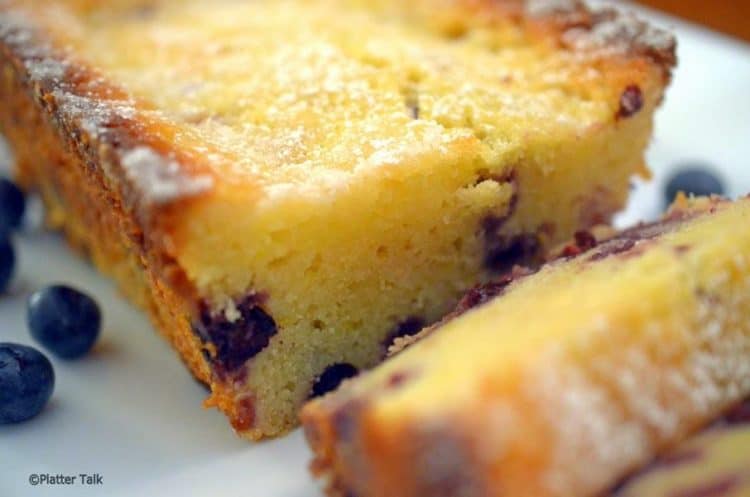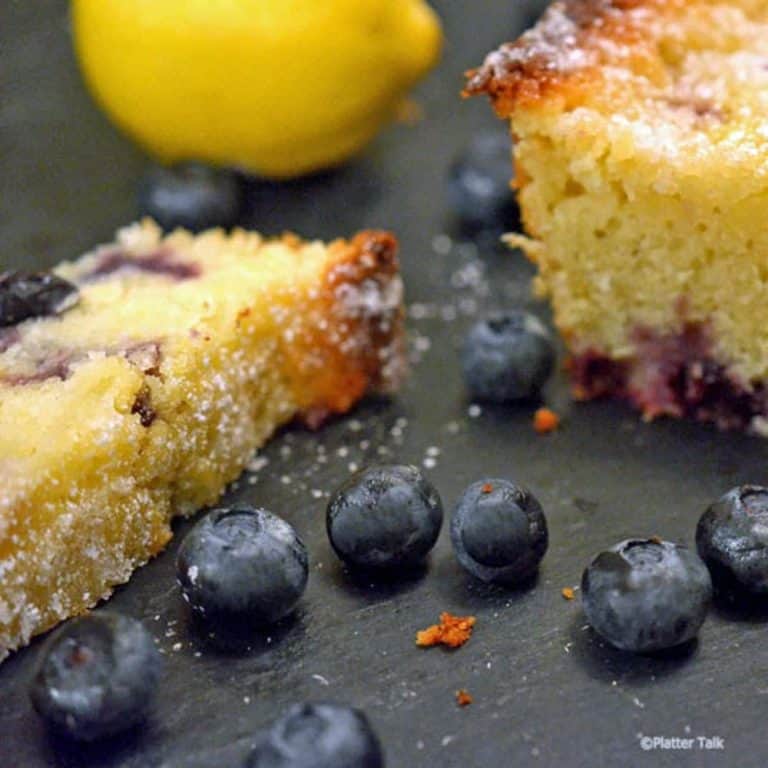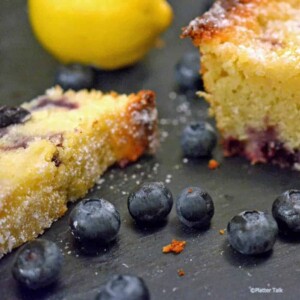 Lemon-Blueberry Bread
Easy sweet bread recipe that uses blueberries and lemon.
Print
Pin
Rate
Ingredients
1.5

cup

flour

1

cup

sugar

1

lemon

zested and juiced

2

eggs

1

tsp

baking soda

⅓

cup

butter

1

tsp

salt

1

cup

blueberries

½

cup

milk
for the glaze
1

lemon

juiced

3

tbsp

sugar
Instructions
Pre-heat oven to 350 degrees F.  Lightly grease an 8×4 loaf pan. Melt the butter in a small pan.

Combine eggs, sugar, lemon juice, and zest and mix well then add butter.  Stir completely.

Combine flour, baking powder, and salt, mix well.  Add melted butter, milk, and stir together.

Pour batter into prepared loaf pan.  Bake 60-70 minutes until toothpick placed in center comes out clean. Allow to cool an hour before removing from pan.

Mix together juice and sugar for glaze, apply to top of bread while still warm.
Notes
We substituted 1 cup of all-purpose flour for 1 cup self-rising flour.
Chopped nuts are optional.  Toasted almonds would also fit well into the flavor profile of this bread.
Nutrition
Calories:
207
kcal
|
Carbohydrates:
36
g
|
Protein:
3
g
|
Fat:
6
g
|
Saturated Fat:
4
g
|
Cholesterol:
42
mg
|
Sodium:
359
mg
|
Potassium:
75
mg
|
Fiber:
1
g
|
Sugar:
22
g
|
Vitamin A:
220
IU
|
Vitamin C:
11
mg
|
Calcium:
24
mg
|
Iron:
1
mg