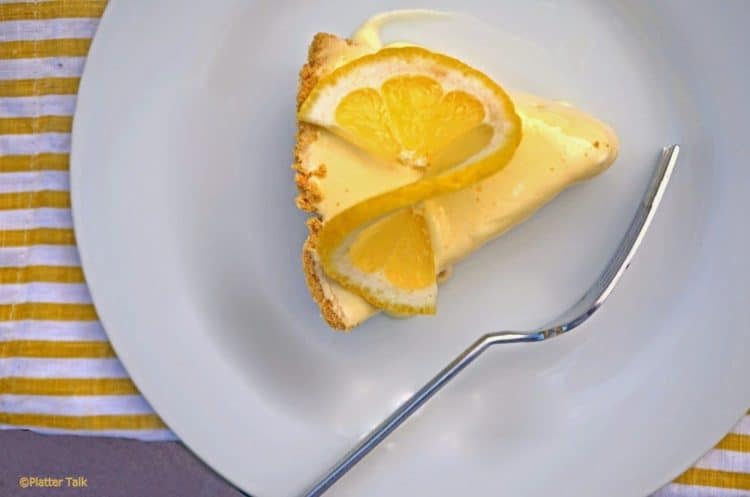 We've all had unexpected turns in our paths where for one reason or another it was necessary to put life on hold.  Illnesses, deaths, natural disasters and other accidents – no one likes any of these things but they are as much a part of life as the events that bring us joy.
In real life when calamity strikes, friends often pitch in.  Farmers help their neighbors with crops and chores, town folk might take care of their neighbor's pets or mow their yard.  Often times people will drop off food of for families experiencing a stressful event.
Strange as it may sound, the same thing happens in the virtual world of food blogging.  Whey my friend Brandi from Aunt Bee's Recipes returned from the hospital after a serious illness, I asked if there was anything I could do for her and I threw out the suggestion of doing a guest post for her as it was just a month or so ago when I made some Lemon Bars for her site.  Her reply was, "I'd love a guest post!"  Well, Brandi, I'm not sure if a slice of lemonade pie will help to speed your recovery or not but I figured that it sure can't hurt.
Please head over to Aunt Bee's, and read this post and recipe in its entirety.  This pie is super good!