Today's Platter Talk Post comes to you from The Worktop, the delicious site that features cooking, photography and stories about breakfast and brunch.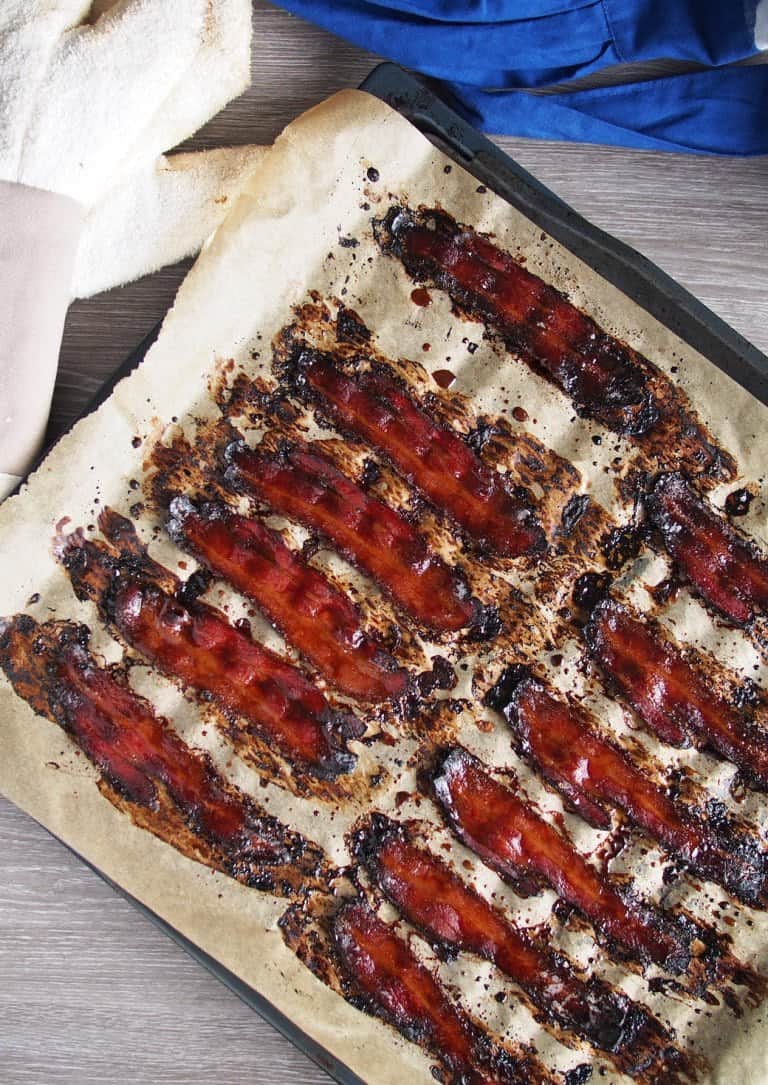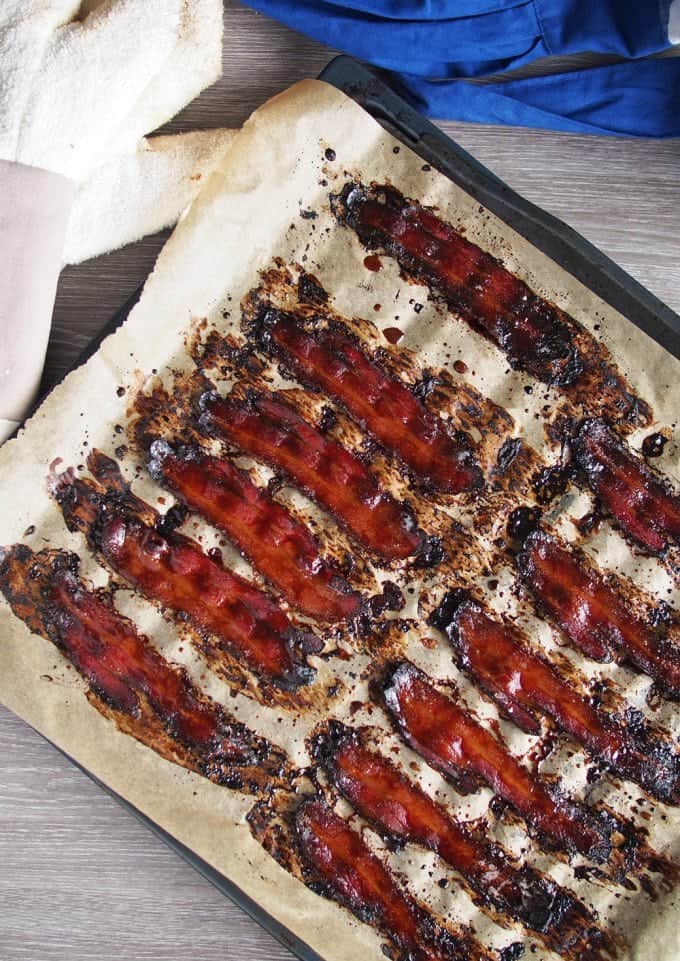 Maple and Coffee Glazed Bacon – In my opinion, there is no wrong way to do bacon. But there are certainly right ways, and Maple and Coffee Glazed Bacon is one of those right ways. Coffee has a particular affinity with flavorful meats, and bacon pairs especially well.  Delicious bacon is all about striking a balance of sweet, smoky, salty, and meaty, and this Maple and Coffee Glazed Bacon has all those elements, with the coffee adding an earthy depth of flavor.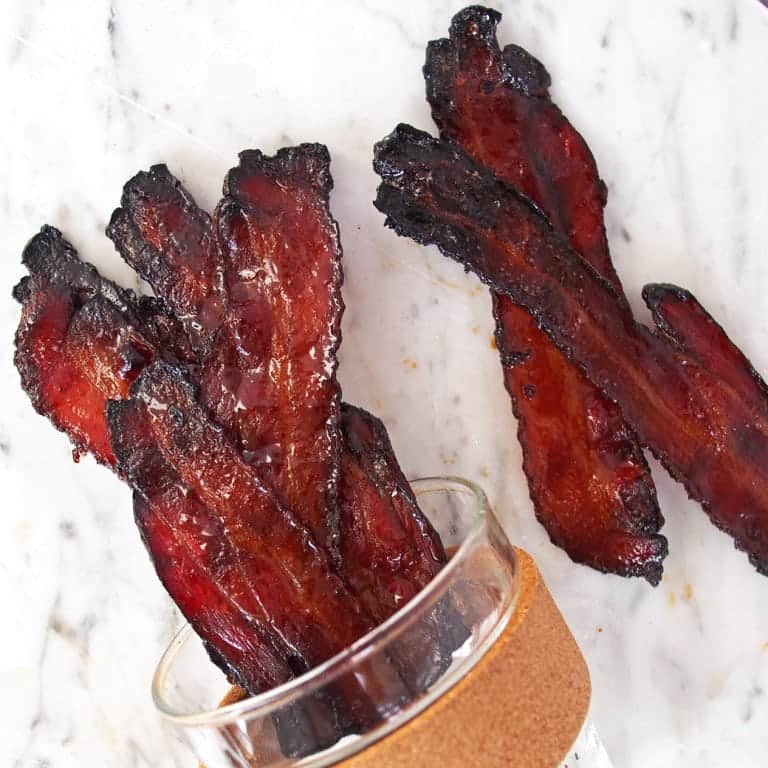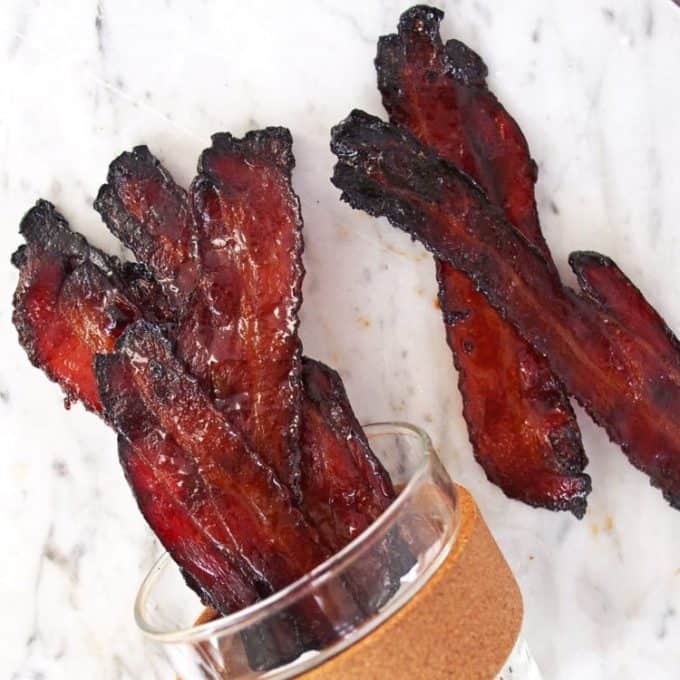 Maple and Glazed Coffee Bacon
There's not too much to this recipe, but the final result is so mouthwatering that I salivate just thinking about it. You start with a nice thick cut of smoked streaky bacon. It's called "streaky bacon" in the UK, but it's just what American's call "bacon". To avoid any confusion, it's bacon made from pork belly. If you can, use the highest quality bacon you can get your hands on. A thick cut will hold up well in the oven, and will be able to take on the maple and coffee glaze.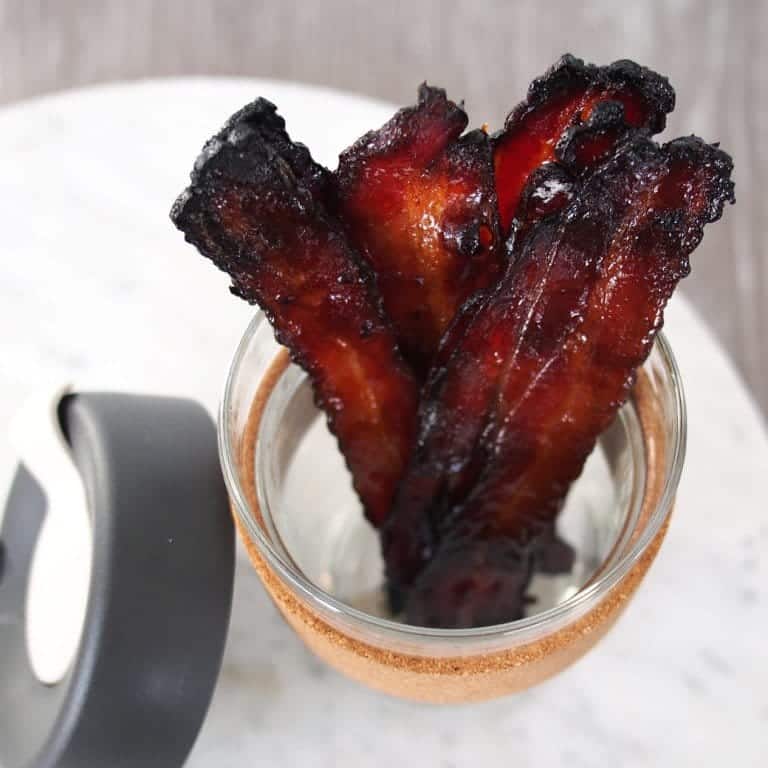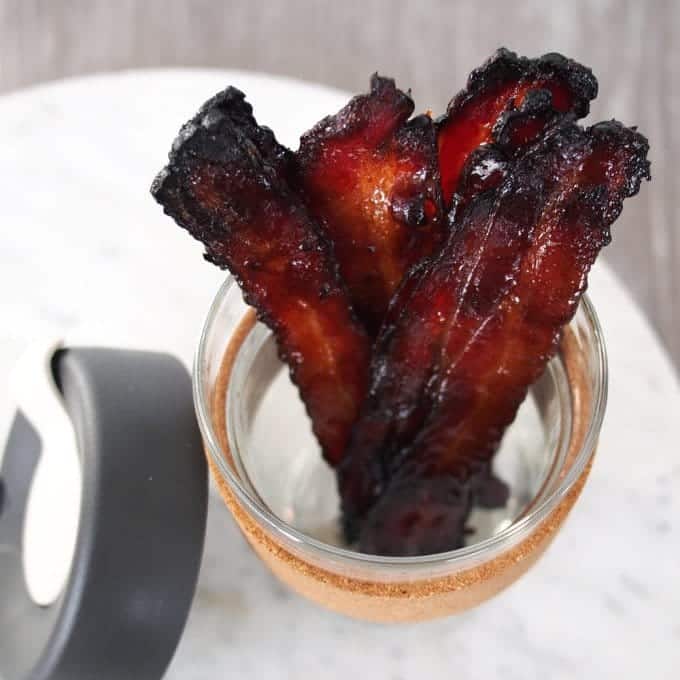 This maple and coffee glazed bacon recipe requires a shot of espresso, which makes it a different from some other coffee glazed bacon recipes that call for coffee grounds instead of brewed coffee (like the espresso I used in this recipe). Coffee grounds would also impart coffee flavor to the bacon, but coffee grounds will stay grainy even after cooking. Coffee grounds don't melt like sugar or fully dissolve like other spices, even if you soak it overnight or cook it. So to avoid the grittiness of the coffee grounds on the bacon, I used brewed coffee for this recipe.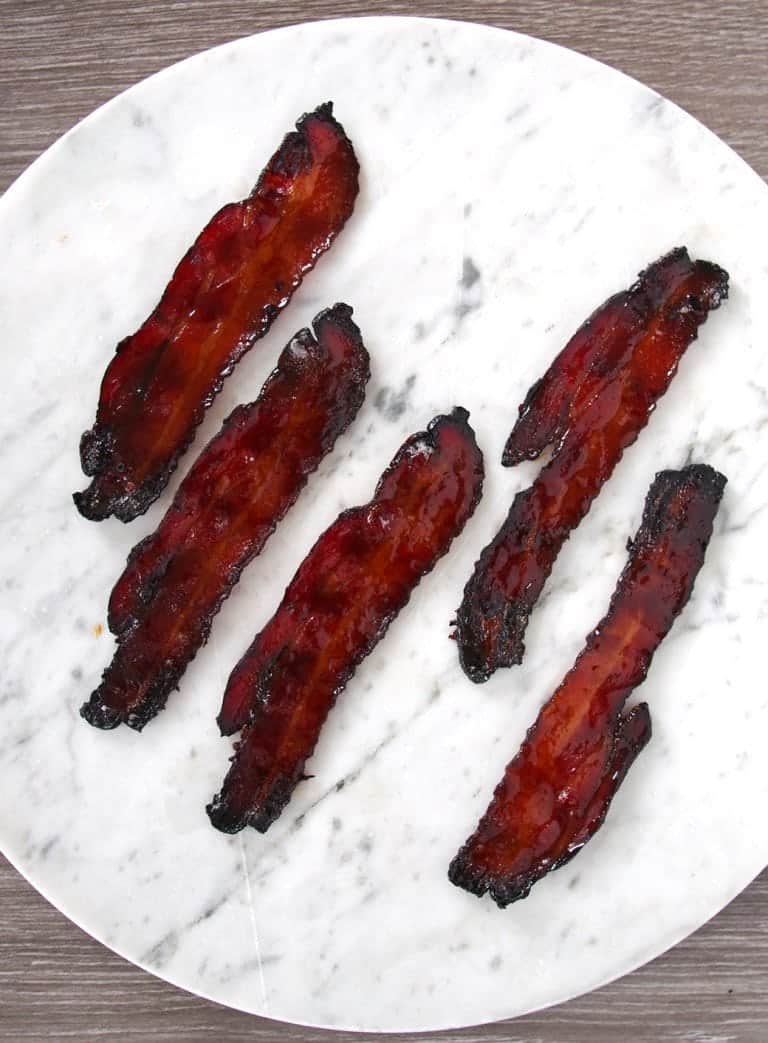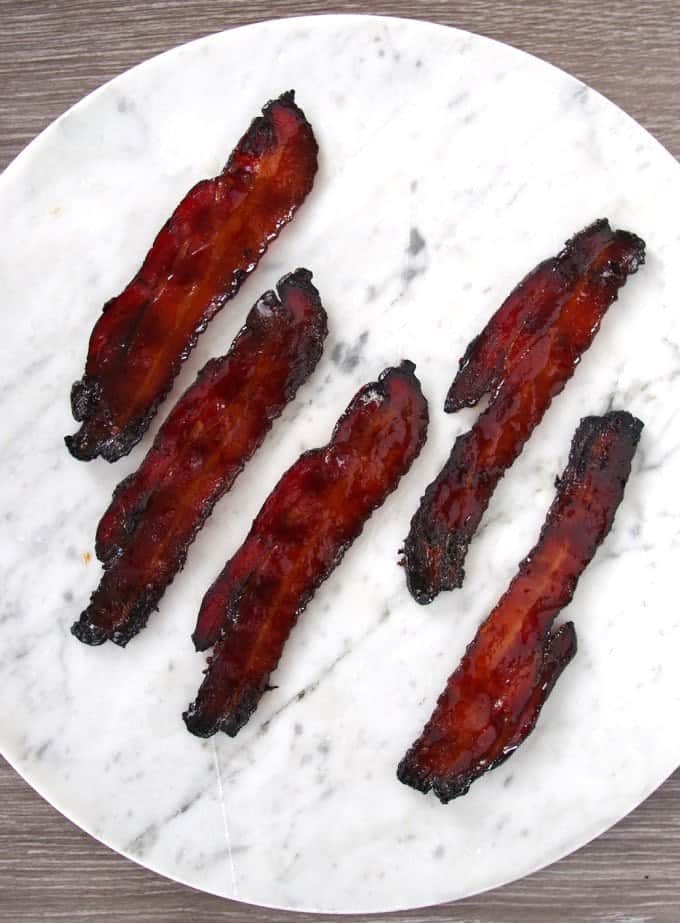 If you have an espresso maker at home, perfect (and lucky you!). But if you don't (I had to borrow a friend's Nespresso machine to do this post), you can always go to a coffee shop and get an espresso for take away. Or better yet, invite some friends for brunch and ask one of them to pick up some espresso on the way over. What are friends for, right? Plus, you'll probably want friends around to share this Maple and Coffee Glazed Bacon – or you might just find yourself eating all 12 slabs of Maple and Coffee Glazed Bacon because the aroma of the bacon in the oven will cause you to throw all caution to the wind!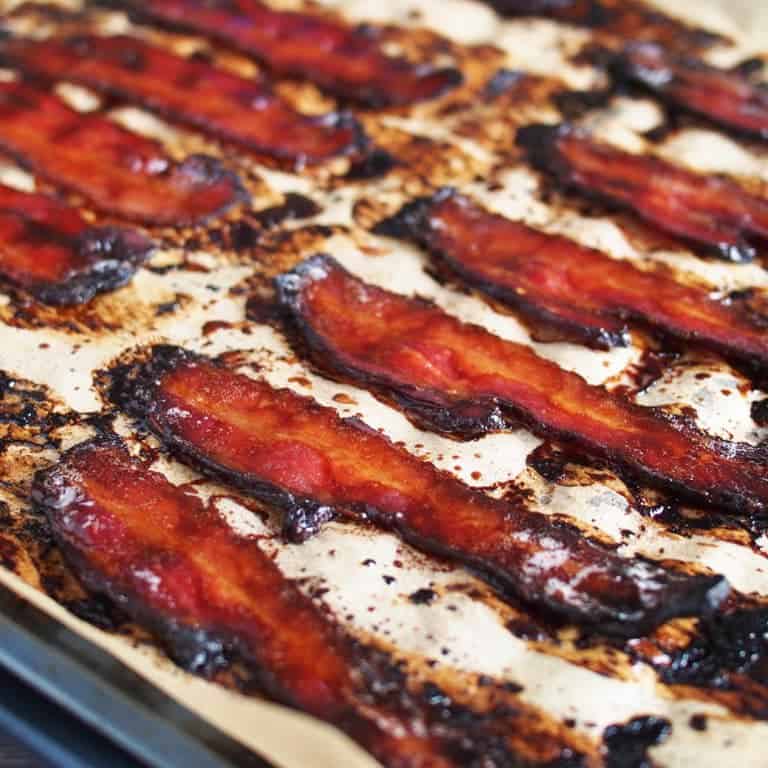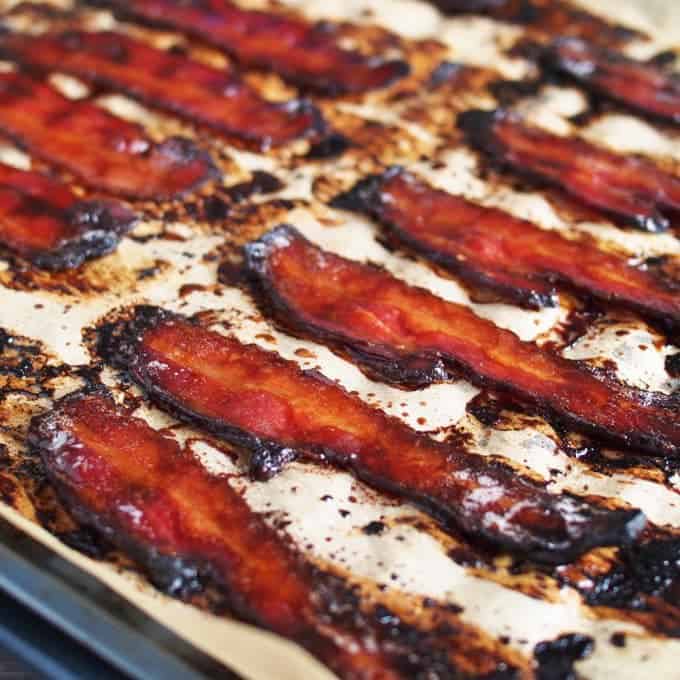 Don't worry, you don't need the absolute freshest espresso shot for this Maple and Coffee Glazed Bacon because there are many other complex flavors in this recipe. Once the espresso has been combined with the maple syrup and glazed on the bacon, the flavors that would make stale espresso undrinkable won't be noticeable. (It's the same idea that old wine can be used for cooking.)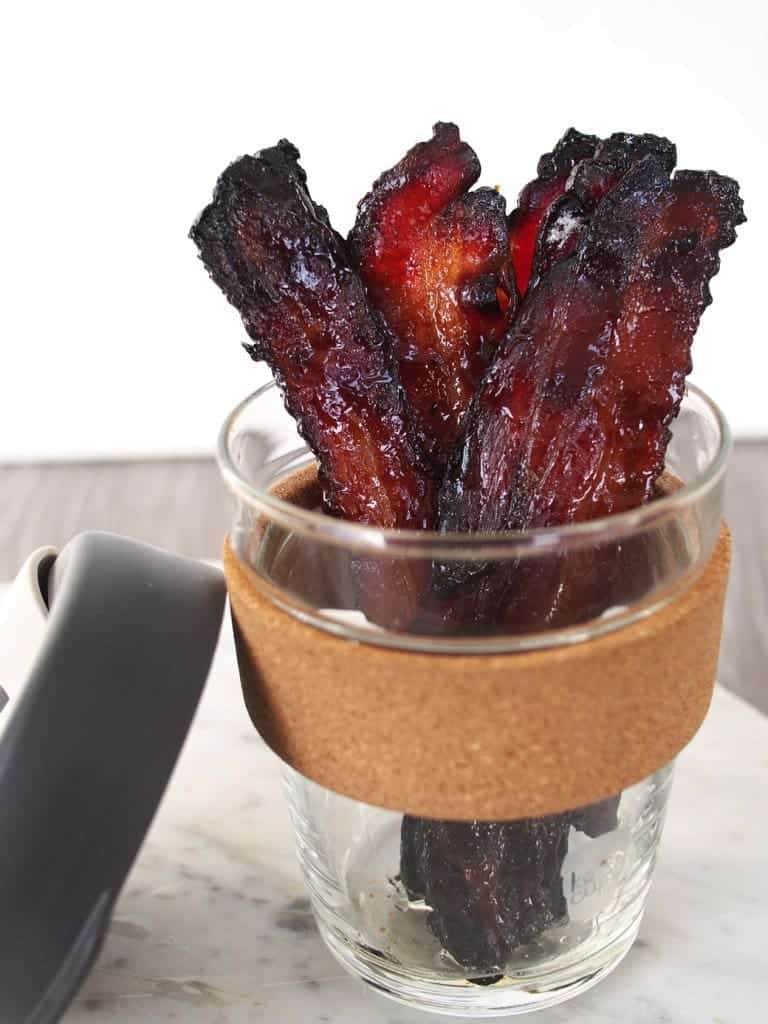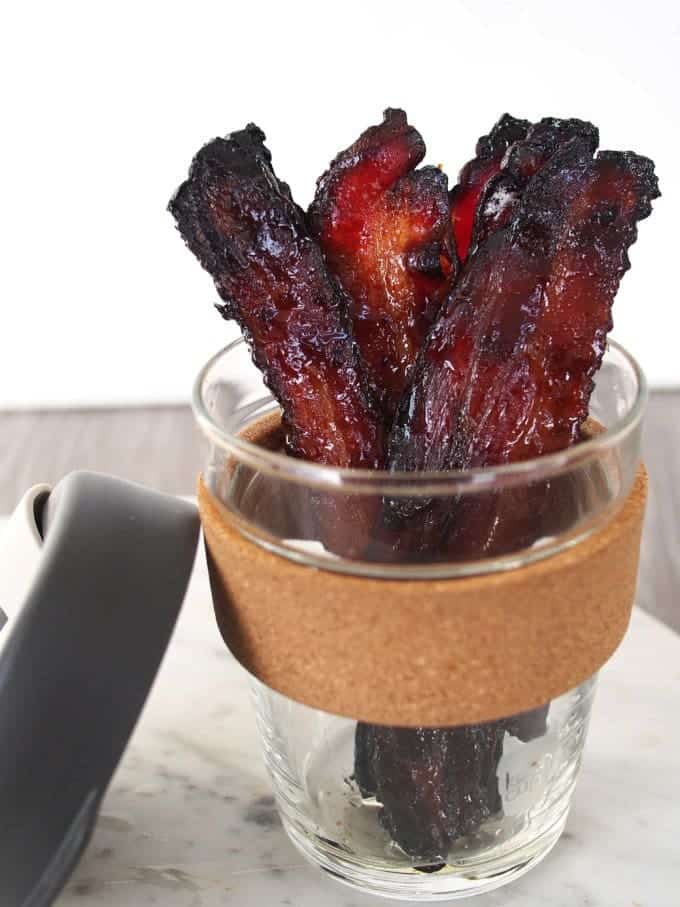 If you go the route of having to buy take away espresso, it can even be stored in the fridge overnight for the next morning too. I definitely wouldn't recommend drinking it as an espresso the following day (and certainly would not recommend take away espressos for drinking in general – espresso shots are always best 10-20 seconds after being pulled), but day-old espresso will work fine for making this maple and coffee glaze for the bacon. This is just one one of those little secrets to making complex foods at home even if you don't have the necessary equipment!
 Never miss another great Platter Talk Recipe