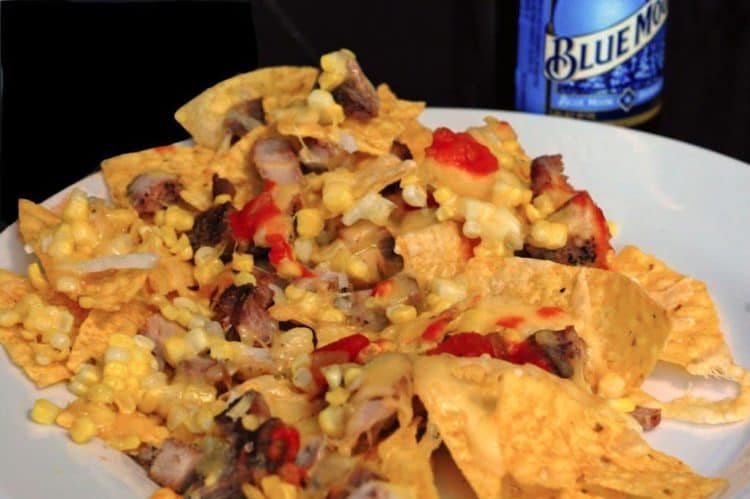 Sundays at our cottage are always a wild card.  Often times there are legions of kids running around, jumping off the pier, tracking down furry creatures of all sizes, or playing any one of a dozen different games with a ball, it seems.  Frequently there are cookouts with moms, dads, friends and family – all typically basking in the reprieve of weekly reality for a few hours to allow their shoulders to sag and to collectively exhale in  friendly harmony.  And then there are Sundays like this past one, rare and highly revered.  No one but us.  Scott, myself, and Ellie.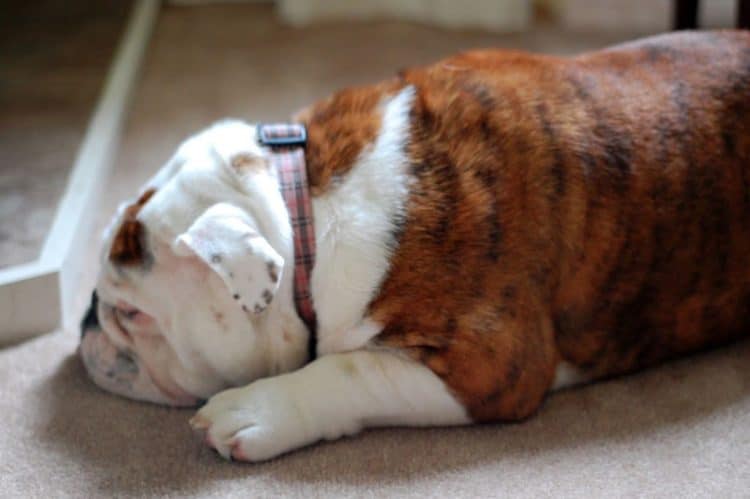 These are the Sundays we watch an entire episode of CBS Sunday Morning, sans interruptions of any kind.  The type of Sunday we watch with keen concern as Jan struggles to find her self-confidence, in a 35 year-old episode of The Brady Bunch.  And this is the type of Sunday we worry about feeding no one else but ourselves and on a schedule suitable to the two of us and no one else.  These types of Sundays almost never come around but as an old friend of mine was known to say many, many years ago, "Smoke 'em if you got 'em."  We lit this past one on fire.

The atmosphere on this Sunday was almost the polar opposite of just 24 hours in the past.  Saturday was filled with warm sun allowing the boys to make their first plunge into the waters of Sy Lake for 2013.  There was an all day bon fire burning and the grill was in all it's glory playing host to plump seasoned pork chops and freshly husked corn from our near by grocery store.   On this Sunday, the weather was overcast, in the 50's, and school and social obligations had transported all of our boys into town for the day.
This was a Sunday when almost anything and everything was optional.  Did we want to hit some golf ball upon rising?  Negative, not in 45 degree weather.  Did we want an extra mug of hot coffee while we passively contemplated the morning?  Sure, why not.   Should we plan on an organized meal at some point in the day?  Tabled, until the initial pangs of hunger awakened.
We had a couple of beautiful ears of Saturday's grilled corn, all wrapped up in the refrigerator.  Just a shelf away was a platter of 3 or 4 pork chops that never made it to consumption.   Next, there was our cheese drawer, holding the remains of multiple cheeses, all well wrapped and preserved but still waiting for their final use.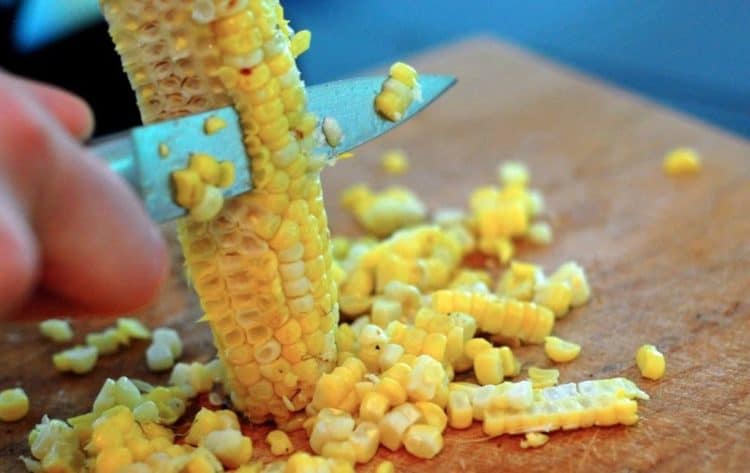 This is a quick and easy one – and it's a great use of leftovers.  Would it make it to Dr. Oz's book of heart healthy meals?  Very doubtful.  However, it's not all bad.  And if a person can't enjoy a bottle of good beer and a handful  of nachos now and then, I think some reconsideration of priorities may serve them well.
There is obviously no "recipe" to something like this, other than the use of a bunch of leftovers and some nachos.  For those who insist on a formal formula of sorts, it would look something like this.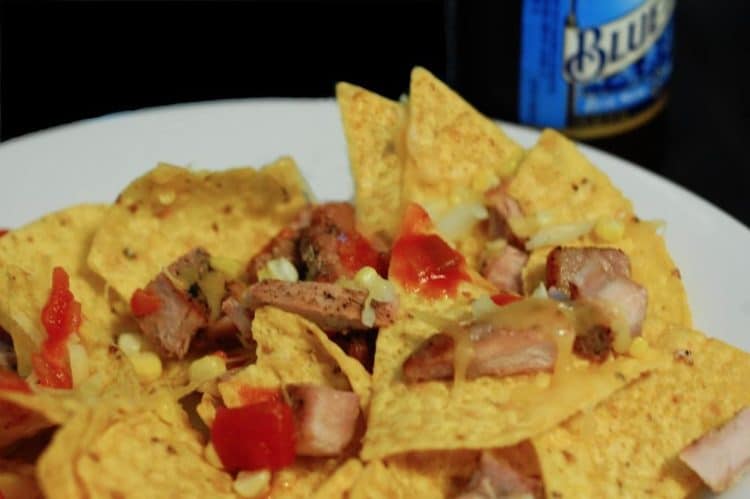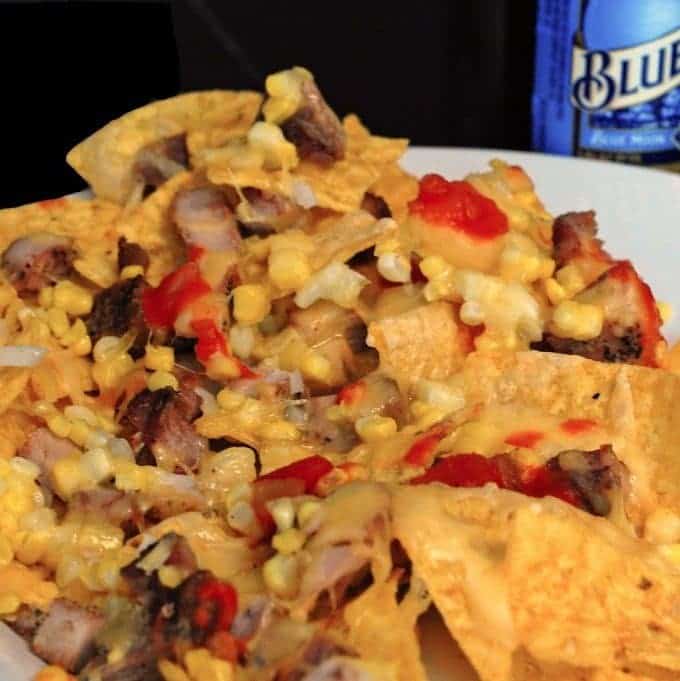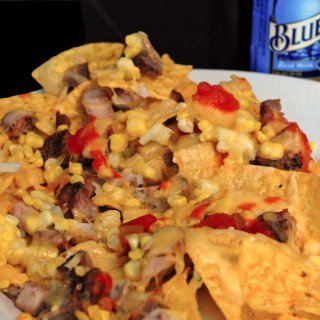 Ingredients
Corn nachos

Leftover grilled meat

diced

Leftover grilled corn

1/2

white onion

diced

3/4

cup

Gouda cheese

shredded

Tomato salsa to garnish
Instructions
Prehheat oven to 375 degrees F.

Place even layer of nachos on baking sheet.

Evenly distribute meat, corn, onions and top with cheese.

Bake for about 15 minutes or until nachos begin to turn brown and cheese is melted.

Very important: Pop a bottle of one of your favorite beers, and enjoy with good company.
Notes
Salsa and sour cream are always appropriate with nachos
Consider some chopped chives, olives, and peppers of any kinds.