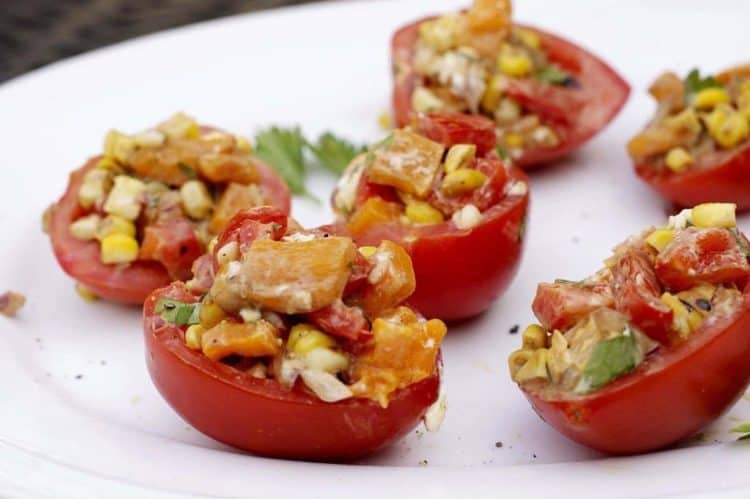 For as long as I can remember I have been a right-brain-wannabe.  I'm  sure this has something to do with  my closest sibling, Kathy, who seemed to get a disproportionate amount of creativity in her genetic makeup, leaving me with what was left which many days is very little.  Through the years I've learned to accept this deficit, coming to terms with the fact that I just don't have "the gene."   To this end it seems that I'm rarely original and seldom inventive.  There are exceptions to every rule of course,  and I  think the recipe in this post may be just one of them.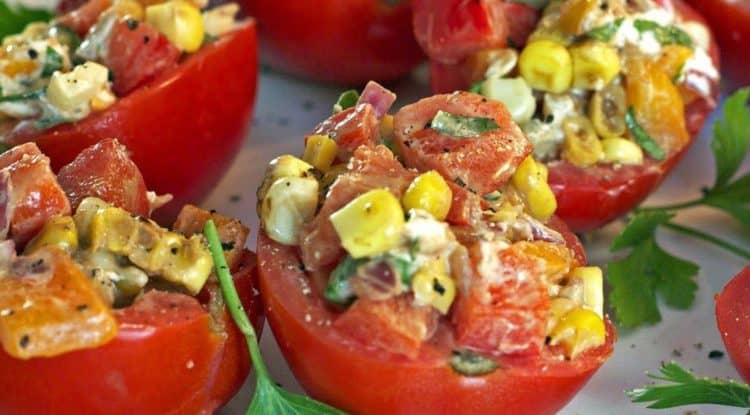 To be certain, our grills  have been in overtime-mode this summer.  We've featured some delicious fare hot off the grates, right here on Platter Talk.  The Cornell Barbecue Chicken, the Jerked Beef, and the Gorgonzola Sliders were all fun to make and well received by our readers.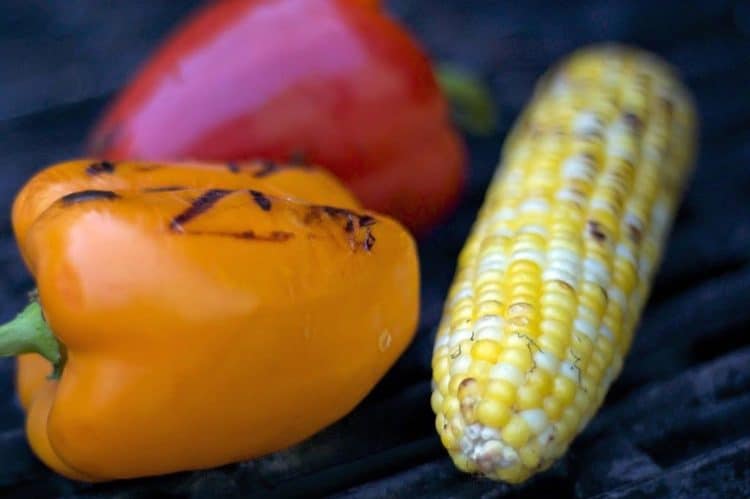 Don't think for a minute though that our grills have hosted choices exclusively for the carnivores among us.  That isn't the case at all.  We have enjoyed an amazing abundance of sweet corn this season and just this past weekend we were roasting  peppers,  potatoes, onions, and eggplants at the lake.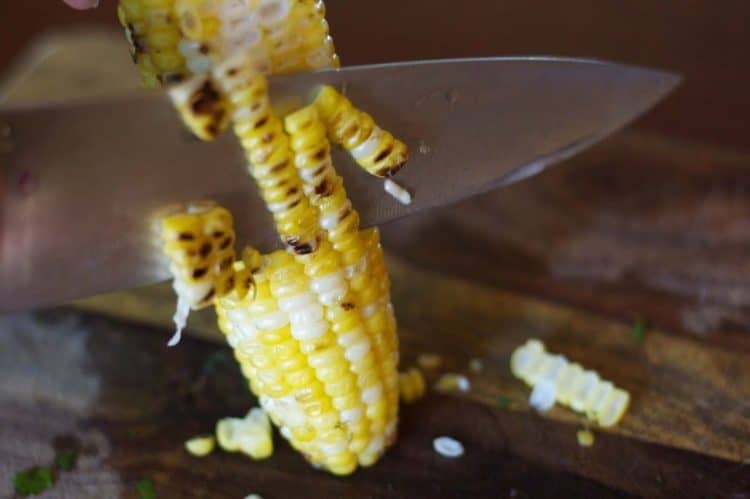 These foods  are all well and good for summer,  but it is the fresh tomato that for many reigns as the undisputed monarch of summer fruits.   While our season here seems a bit on the late side, I am impatiently awaiting to be able to pilfer our garden and the local farmer's market for these red, juicy standards of summertime.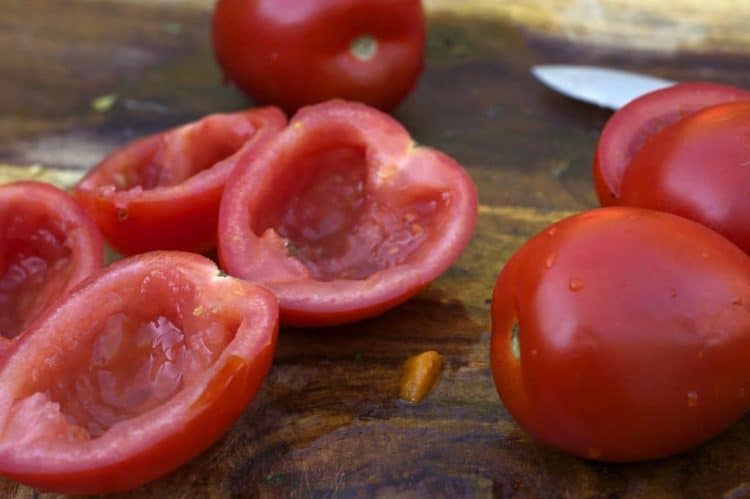 It is with a backdrop of these thoughts in my mind and stomach, that I began to slowly conjure up a confluence of summer culinary staples.  Hot grills, warm, sunny days, and lot of colorful fruits and vegetables filled with a flavor only found among garden fresh produce.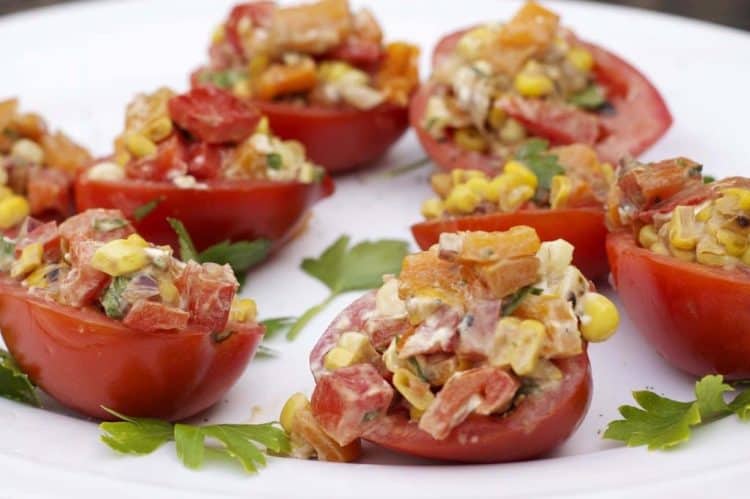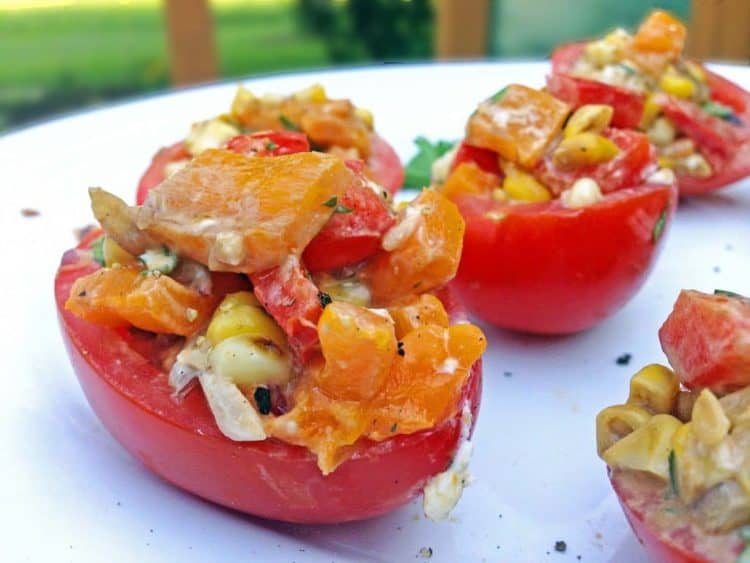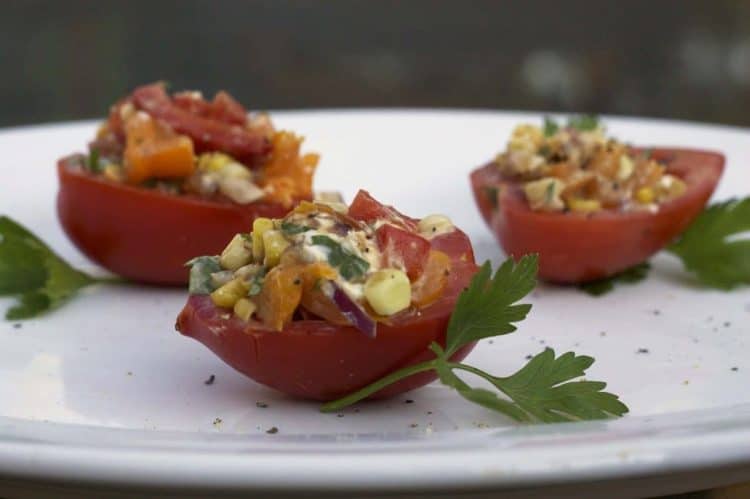 Thus was born a new appetizer, a new surrogate salad, a new summer delicacy.  The Roasted Pepper Roma Popper.  It's not only delicious, it's fun to say.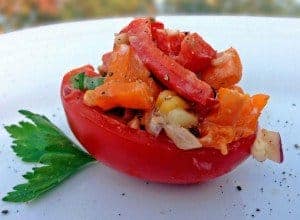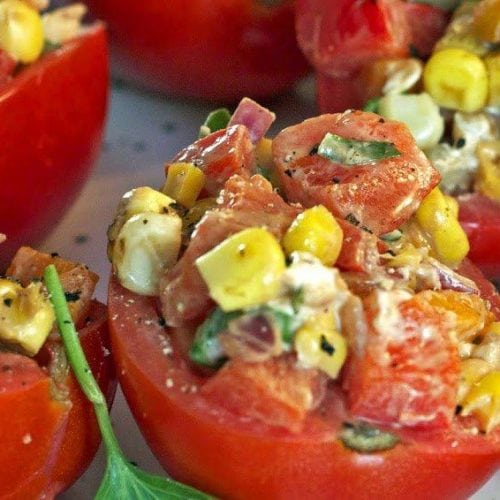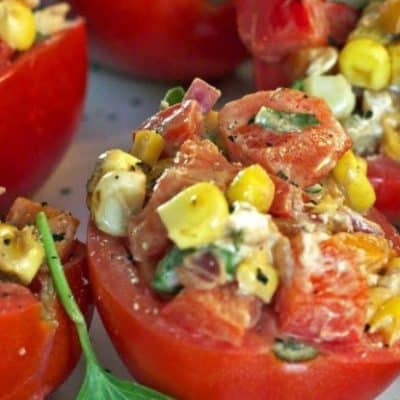 Ingredients
6

Roma tomatoes

1

red bell pepper

1

yellow bell pepper

1

ear sweet corn

husked and cleaned

1/3

small red onion

finely chopped

1/3

cup

crumbled goat cheese

1/4

cup

Italian parsley

finely chopped

2

tablespoons

balsamic vinegar

2

teaspoons

kosher salt

fresh ground peppercorn
Instructions
Preheat grill to medium-high

Place peppers and

corn on grill

Roast peppers until outside surface is completely charred.   The corn will take 7-8 minutes to roast.

Directly transfer peppers to medium size mixing bowl, cover bowl with plastic wrap being sure it is well sealed and let set 5-10 minutes.

Slice corn from the cob and transfer kernels to large mixing bowl.

Remove peppers from their bowl and peel skins off.

Cut peppers in half, lengthwise and remove seed.

Slice and cube peppers into 1/2 inch squares, add to corn.

Combine remaining ingredients and season to taste.

Slice tomatoes in half, lengthwise.  Remove seeds and pulp with a teaspoon.

Using teaspoon, dole out portions of pepper and corn mixture to individual tomato halves, filling each cavity.

Serve immediately or store and seal in refrigerator until ready to eat.