Rocky Road Fudge Recipe on Platter Talk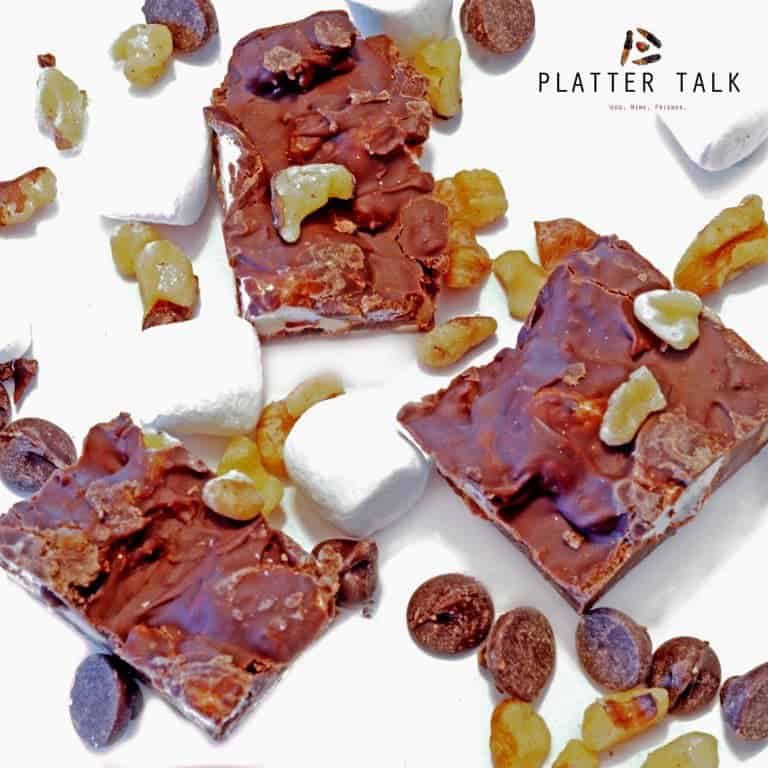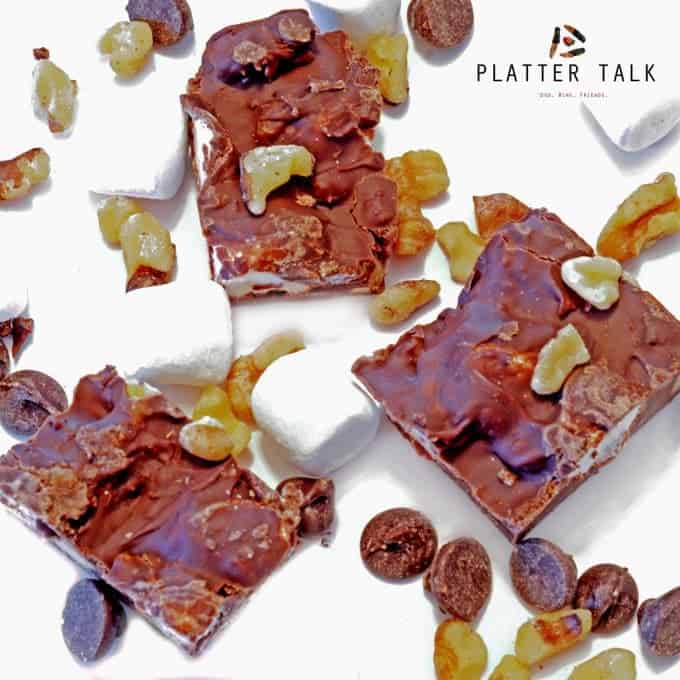 This boy grew up with a mom who made fudge as a special treat. It was always the same and always welcomed.  I loved that fudge which we only had a few times a year. When I saw this recipe which only has chocolate chips and condensed milk as a base, I was a bit skeptical. May I just say that feeling was a complete waste of my energy.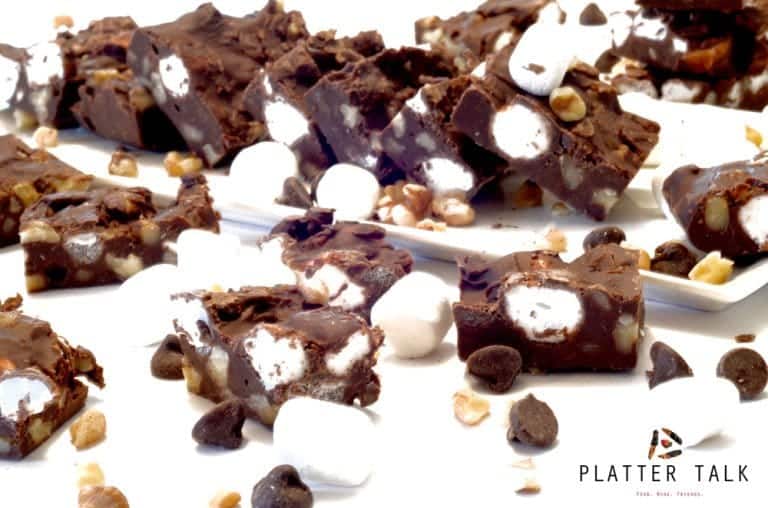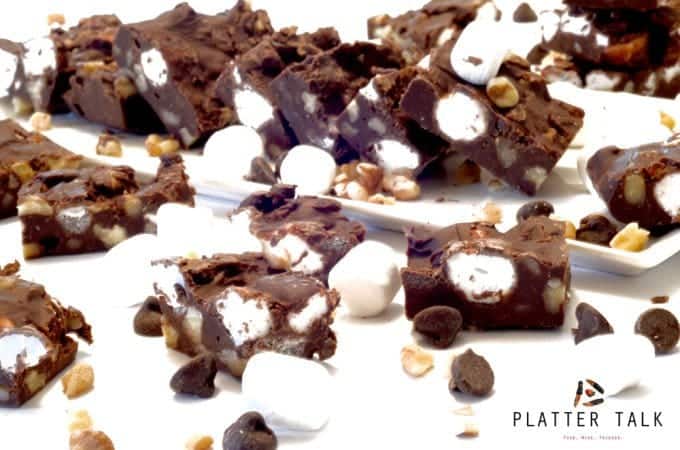 Rocky Road Fudge Recipe
Maybe it is the mini marshmallows in the this Rocky Road Fudge Recipe. Perhaps it's the small chunks of walnut. Or, it could be the ease of a microwave.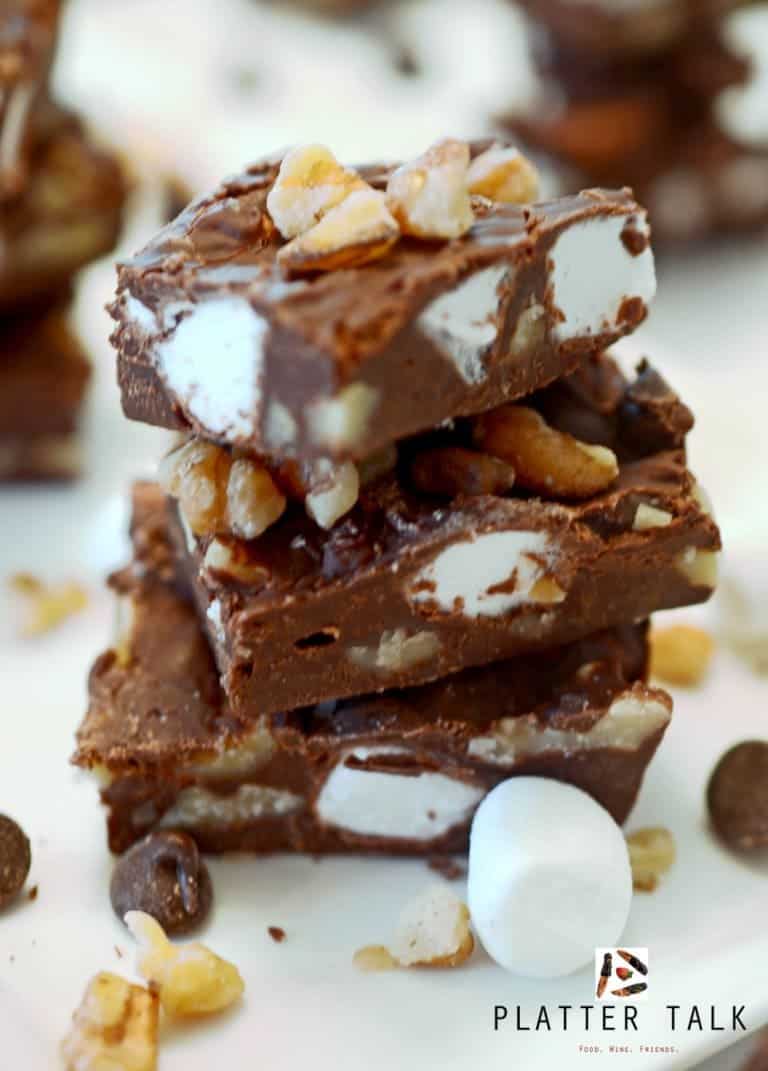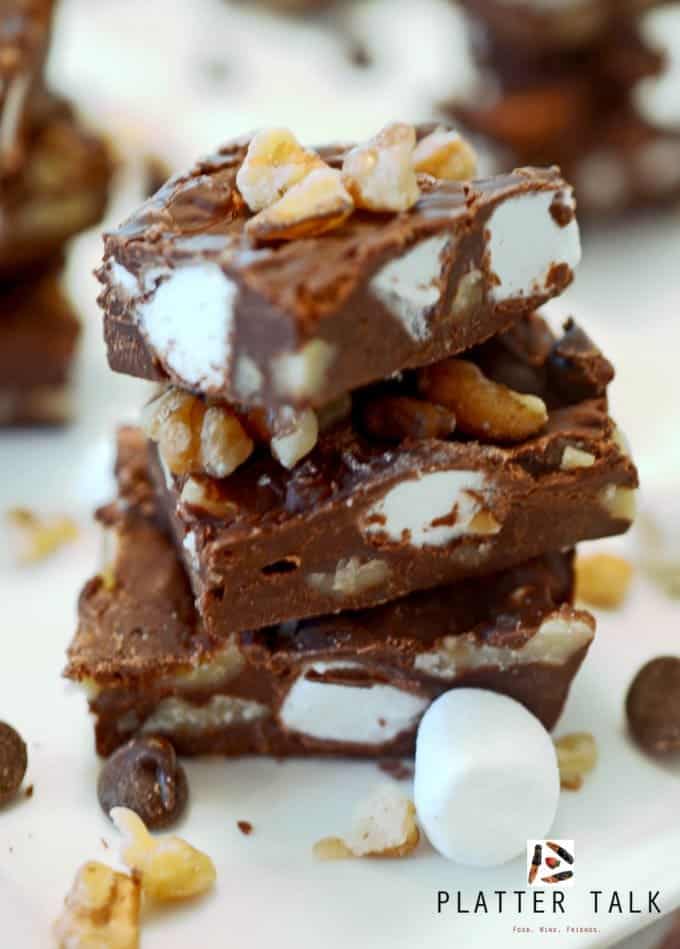 All of those factors play in a role in the delectability of this Rocky Road Fudge Recipe, but its bottom line, as with everything else that we eat, is its taste. Chocolatey, light and so easy on the palate. I wish my mom had been around for this Rocky Road Fudge Recipe. I just know she would have loved it.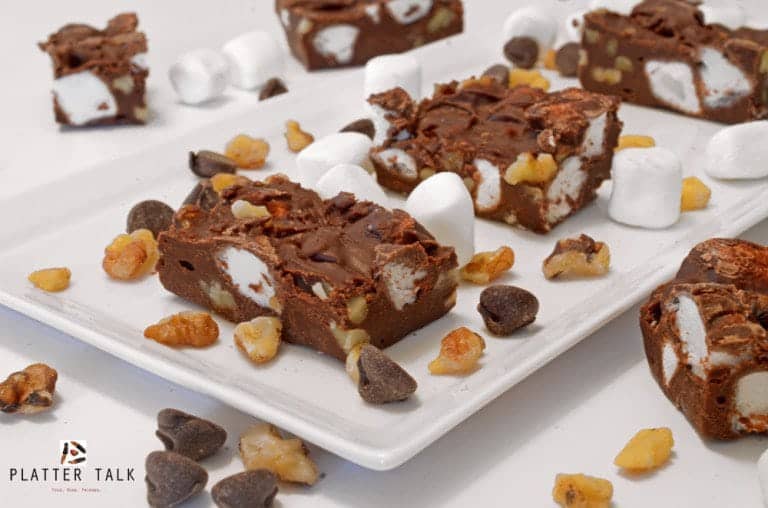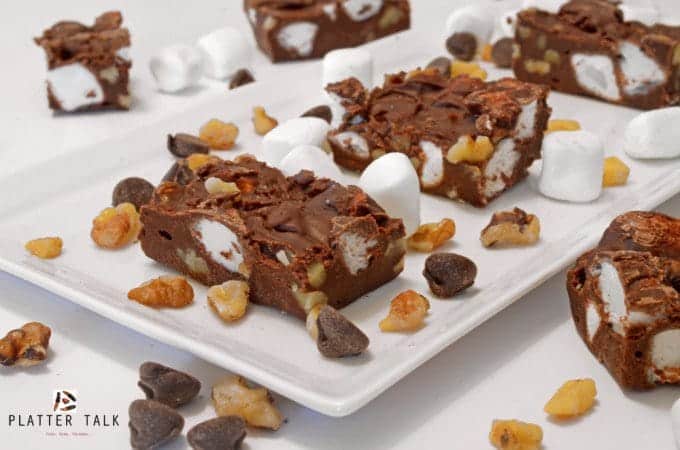 Never Miss Another Platter Talk Recipe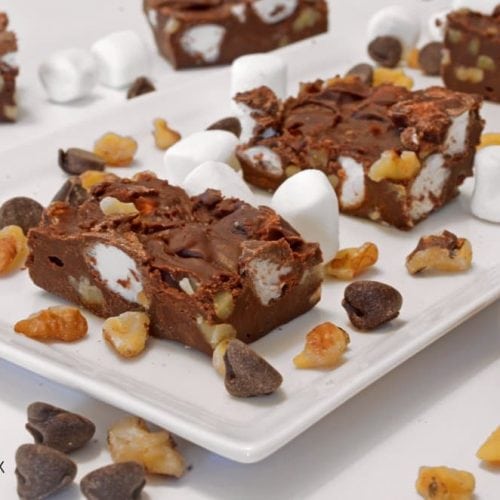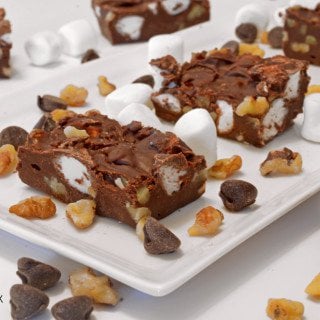 Ingredients
2

cups

semi-sweet chocolate chips

12-oz. package

1

oz

can sweetened condensed milk

14 .

1

teaspoon

vanilla extract

3

cups

miniature marshmallows

1 1/2

cups

coarsely chopped walnuts
Instructions
Line 13 x 9-inch baking pan with foil; grease lightly.

Mircowave morsels and sweetened condensed milk in large, uncovered, microwave-safe bowl on HIGH (100%) power for 1 minute; STIR. Morsels may retain some of their original shape. If necessary, microwave at additional 10- to 15-second intervals, stirring just until morsels are melted. Stir in vanilla extract. Fold in marshmallows and nuts.

Press mixture into prepared baking pan. Refrigerate until ready to serve. Lift from pan; remove foil. Cut into pieces.