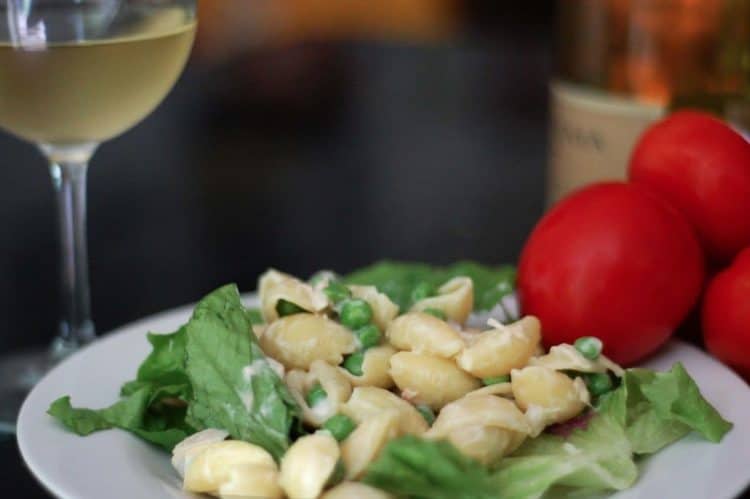 Summer.  It is the topic that sits indisputably at the top of everyone's conversation.   For our family it means many of the typical seasonal activities;  baseball, summer camps, summer jobs, fixing sprinklers and garden hoses, and spending as much time outside as possible.  No matter who you are or where you live though, in terms of food, summer is almost always synonymous with salad.

I've talked about it before on here, and in all likelihood it will come up again.  We all know someone, either friend or family, who can make a particular dish better than anyone else.  These are the culinary Picassos in our lives, the Rembrandts, and the Sinatras.  These are the people we know whose very name elicits thoughts of among other things – pies, dinner rolls, side dishes, and salads.  In the most severe cases, or in times of extreme hunger, these savory visions can be accompanied by an abrupt activation of your salivary glands.
My niece Kelly has many, many special qualities.  She is perhaps 7 or 8 years my junior and I can vividly remember being allowed to hold her when she was an infant.  Of course I was made to sit on a sofa while someone took our picture together.  That is my earliest memory of Kelly, probably because tucked away somewhere, I still have that treasured photo.
When I think of Kelly,  a myriad of of wonderful thoughts enter my head.  Always bubbly, always smiling, fiercely loyal and a favorite cousin of my boys, she has always been the perfect niece.   I would be far less than honest however if I didn't mention another attribute of Kelly's of which in my mind she is inextricably linked – her salad.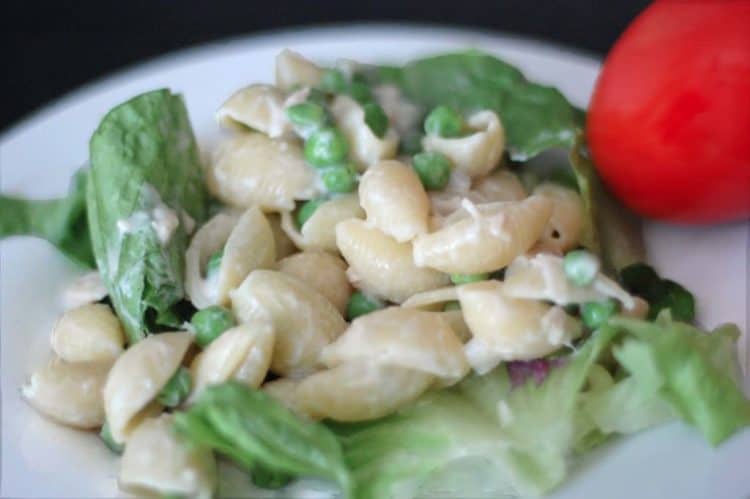 It is the stuff picnic and cookout dreams are made of.  It is  full-bodied yet soft, not all that  uncommon yet unique with the touches she adds.  This is of course where artistry enters.   If there was a container large enough to hold it, I can see myself bouncing about in it, like one of our kids in a bouncy house.  I've tried making this before (the boys ask for it and they know who its creator is), but in my mind it doesn't have the heightened level of taste as Kelly's.  No doubt, she is the master of this particular salad but don't let that stop you from trying it.  My niece wouldn't want that, I'm sure.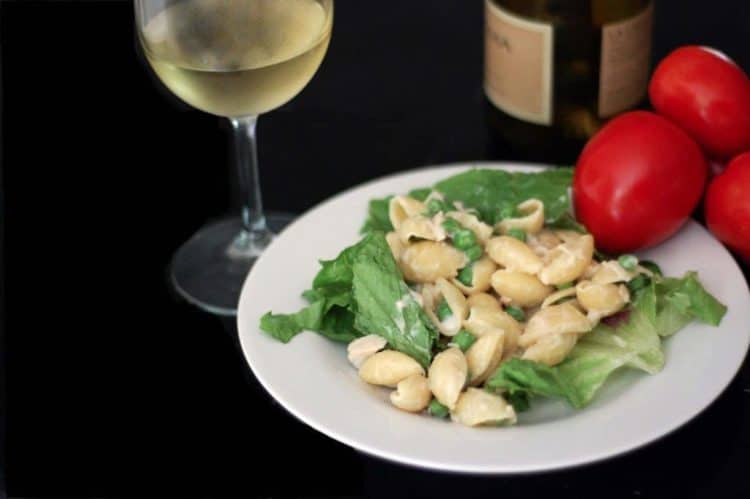 Never miss another great Platter Talk Recipe
Click Here For Your Free and Secure Email Subscription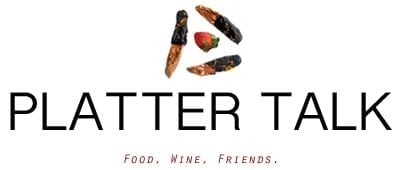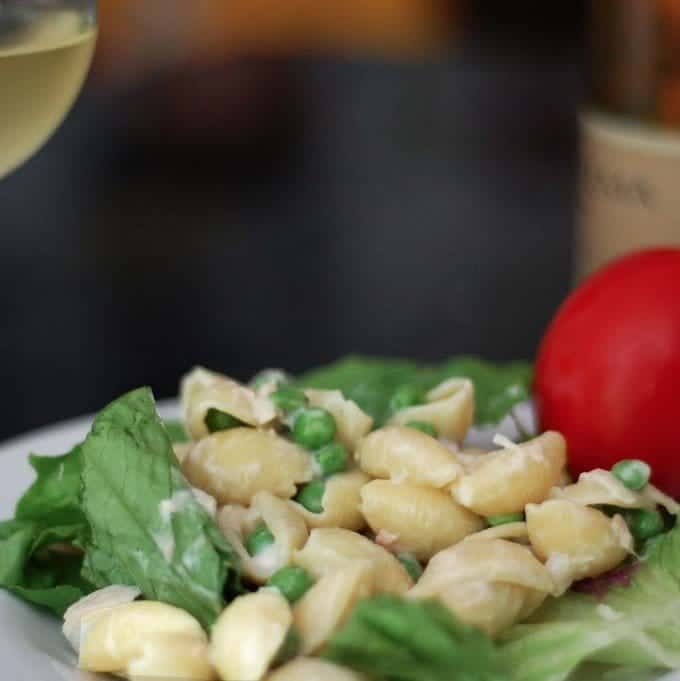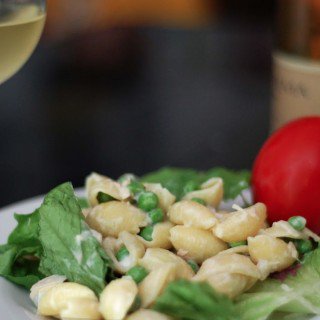 Ingredients
16

oz.

pasta - Rigatoni works great

Penne, shells etc.

1

cup

mayonnaise

1 5

oz.

can albacore tuna

1

cup

peas

½

white onion

diced.

8

oz

Parmesan cheese
Instructions
Prepare pasta as directed on box.

Rinse and cool.

Mix all the ingredients together, reserving half the cheese to layer on top when finished mixing.
Notes
Per Kelly, add a "dab or two" of vinegar for some extra zing. It doesn't take much.
Adjust amounts of ingredients to taste
If making ahead of time, cover with plastic wrap or air-tight lid to prevent from drying out
Nutrition
Calories:
557
kcal
|
Carbohydrates:
47
g
|
Protein:
24
g
|
Fat:
30
g
|
Saturated Fat:
8
g
|
Cholesterol:
40
mg
|
Sodium:
717
mg
|
Potassium:
263
mg
|
Fiber:
3
g
|
Sugar:
4
g
|
Vitamin A:
378
IU
|
Vitamin C:
8
mg
|
Calcium:
359
mg
|
Iron:
2
mg