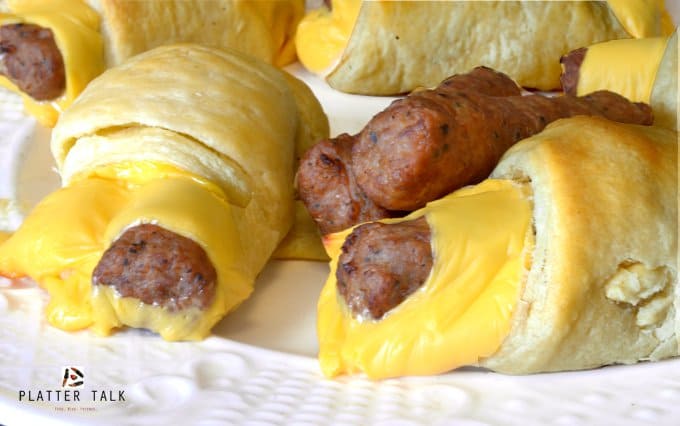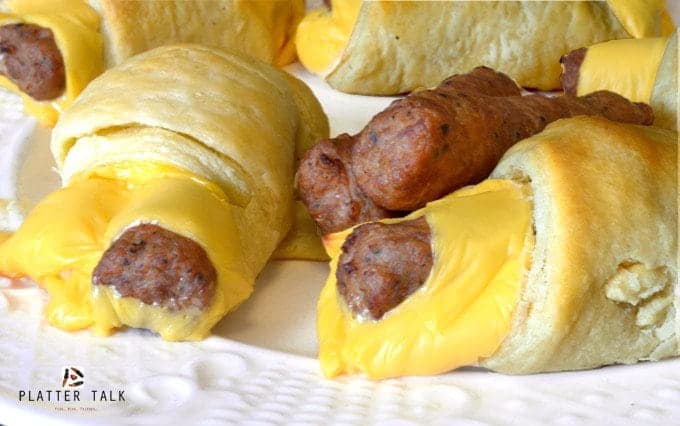 Sausage & Cheese Breakfast Roll Ups are the perfect solution to an easy and laid-back breakfast.  Made with precooked turkey sausage links. these morning babies have all of the taste and only a fraction of the calories you might expect from similar breakfast foods.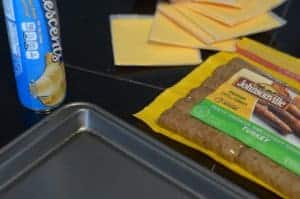 Sausage & Cheese Breakfast Roll Ups
I put these Sausage & Cheese Breakfast Roll Ups  together this past Sunday morning, out at our small cottage on a small lake in the middle of Nowhere, Wisconsin.
By coincidence, our little oasis is not much further than a stone's throw from the hamlet of Johnsonville, Wisconsin, birthplace of one of the biggest sausage companies in the world. This recipe was not written for Johnsonville Sausage, I'm featuring their product because it's always top quality great taste and value.
These little Sausage & Cheese Breakfast Roll Ups are even better than you might expect. The reason: They're made with turkey meat. Don't let that dissuade you from giving these your attention. Accolades from my boys who chowed these down, "Amazing." "Can I have another?" "Dad, you have to make these again!"
Affordable. Convenient. Fast and Delicious
These Sausage & Cheese Breakfast Roll Ups are sure to be a hit at your breakfast table too. Please give them a try and let us know how you like them. Better yet, let the Johnsonville Sausage company know how you like them. Be sure and mention that you found the recipe on your favorite food site, right here on Platter Talk!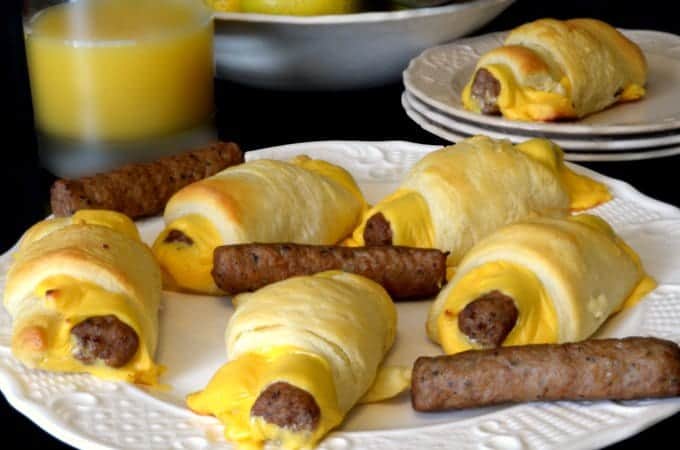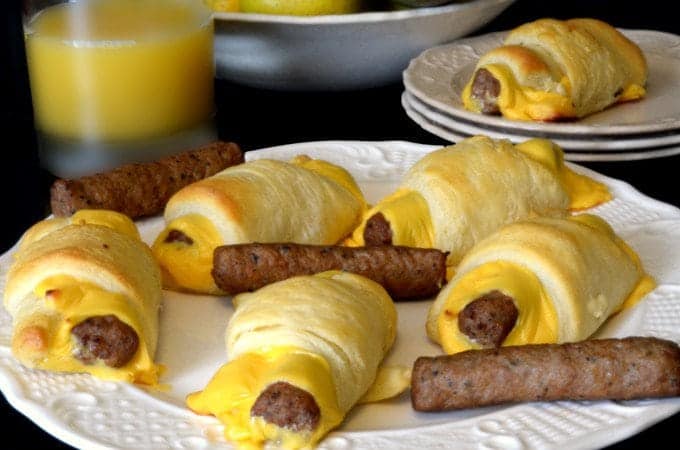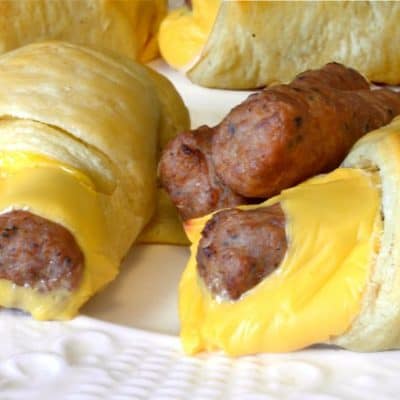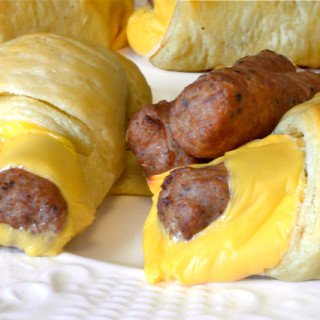 Ingredients
1

tube

ready to bake, refrigerated crescent rolls (8 rolls)

8

links Johnsonville fully cooked breakfast sausage

8

slices

of cheese singles
Instructions
Preheat oven to 375 degrees.

Unroll croissant dough

Place cheese single on each piece of dough, at wide base

Place link of sausage on top of cheese, roll croissant.

Bake 15 on baking sheet or stone, or until golden brown.