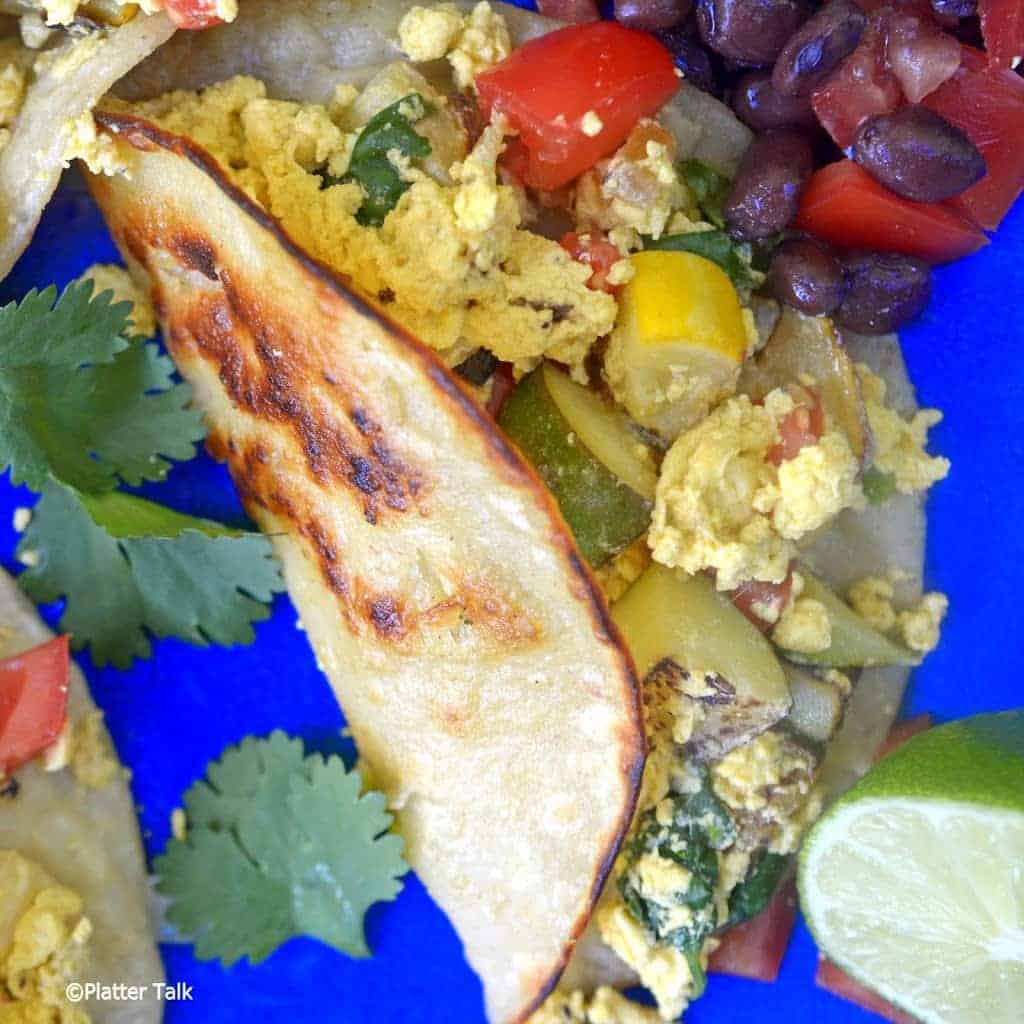 If you're looking for a terrific breakfast idea, these summer squash and egg tacos fit the bill nicely.  Don't limit yourself to breakfast though, we put these together one evening last week and quickly learned that this recipe is less about the meal and more about the season.

This little meal is a snap to put together.  It features lots of fresh summer produce and the wholesome goodness of eggs.
Trying to keep it on the even healthier side, instead of eggs I used a carton of egg beaters which significantly cut back the cholesterol and caloric content of these tacos.  The best part, there was nary a compromise in taste or flavor.
There is another element that I love about this dish:  I can use my ancient cast iron skillet.  Although not mandatory, the hot skillet gives the sliced squash a great seared finished – effectively adding both flavor and texture to the finished product.
Growing up, we would often have "breakfast for supper."  Although I don't recall my mom ever preparing eggs in this fashion, I'm pretty certain that if you give it a try you are going to love the results.  Happy August and long live summer.  -Dan
Never miss another great Platter Talk Recipe