It's soup season all year round but summer brings with it special soups. Light, fresh and full of seasonal flavor, these Ten Summer Soup Recipes are sure to inspire you. We are starting this celebration of summer soup recipes off with one of our own and it is a soup that has summer as part of it's name: Tortellini in brodo d'estiva ( broth of summer).   This simple summer-infused soup goes together in minutes and the best part: You can use whatever fresh seasonal vegetables and herbs that you have on hand. This is a summer soup that you must try.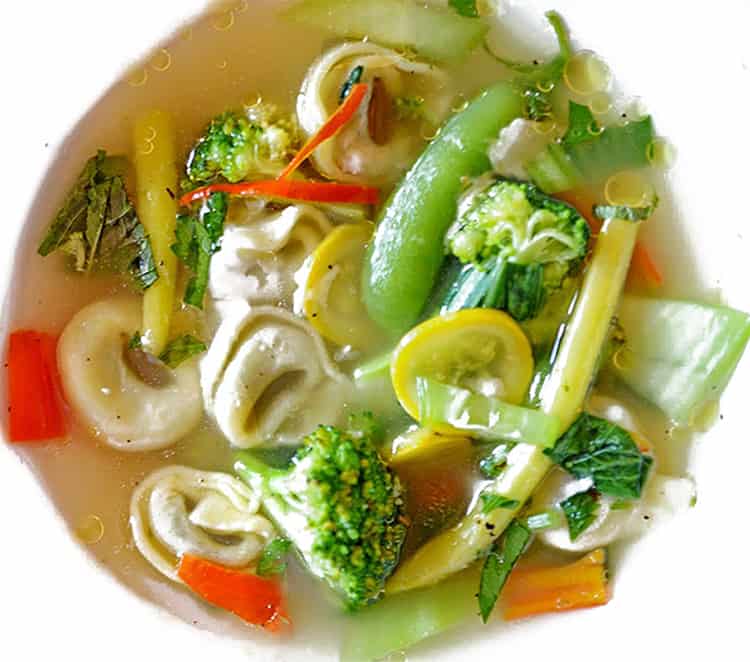 12 Summer Soup Recipes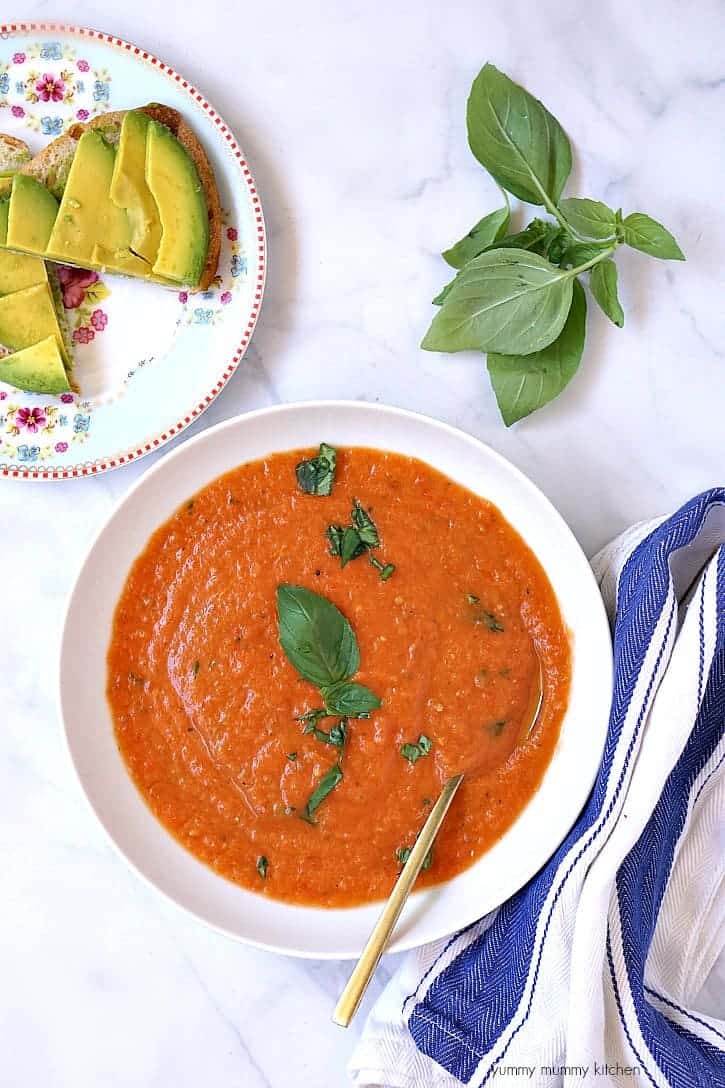 With this beautiful recipe from the heart of summer, Yummy Mummy Kitchen shows us How to Make Tomato Soup with Fresh Tomatoes.
---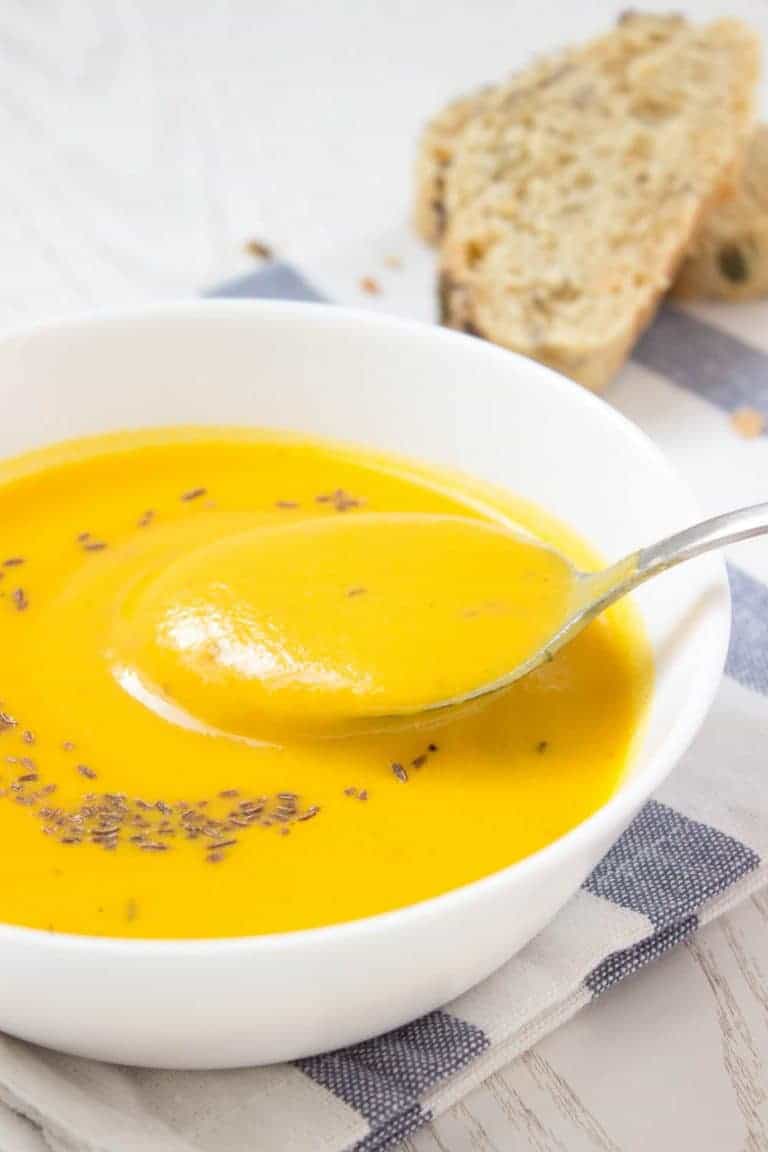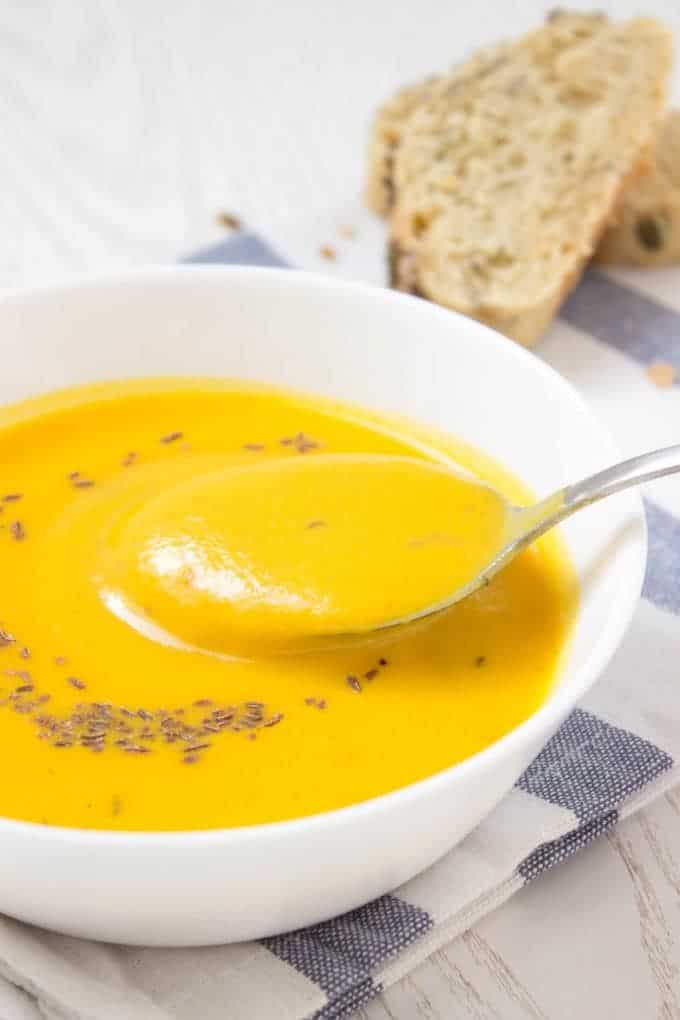 This Easy Carrot Ginger Soup from Natalie's Food & Health has it all. Health, color and flavor, it's just one of the many summer soup recipes you need to try before fall arrives.
---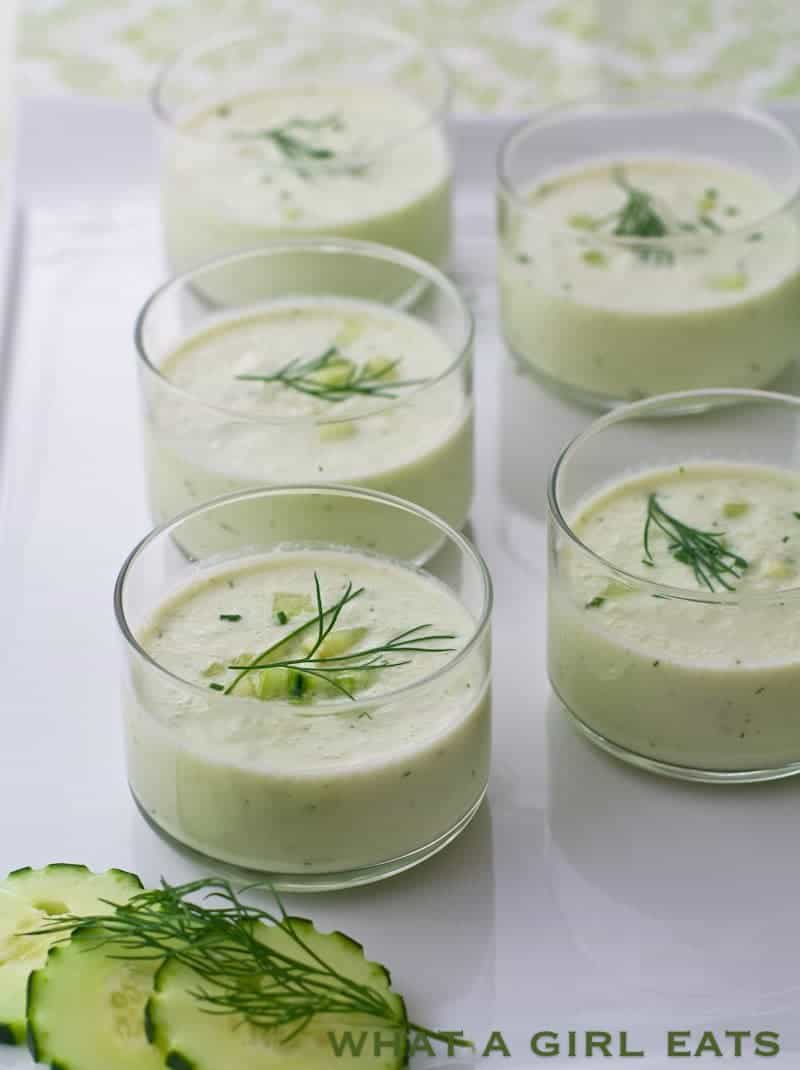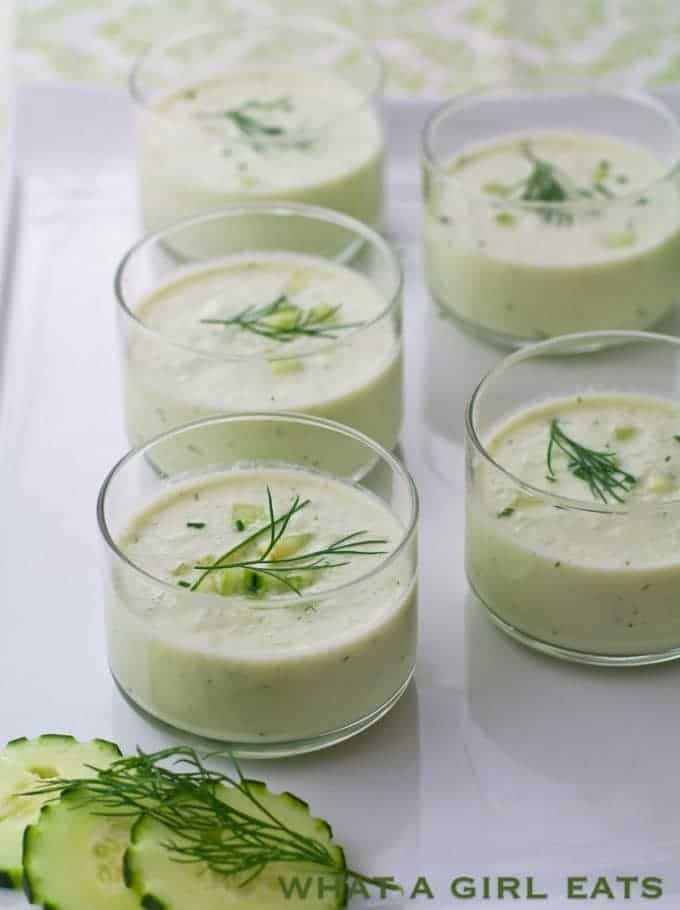 This Cold Cucumber Soup from What a Girl Eats is a fresh and flavorful way to make the most of summer foods. Use this one as a main course, a side course, or even as a light and tasty appetizer.
---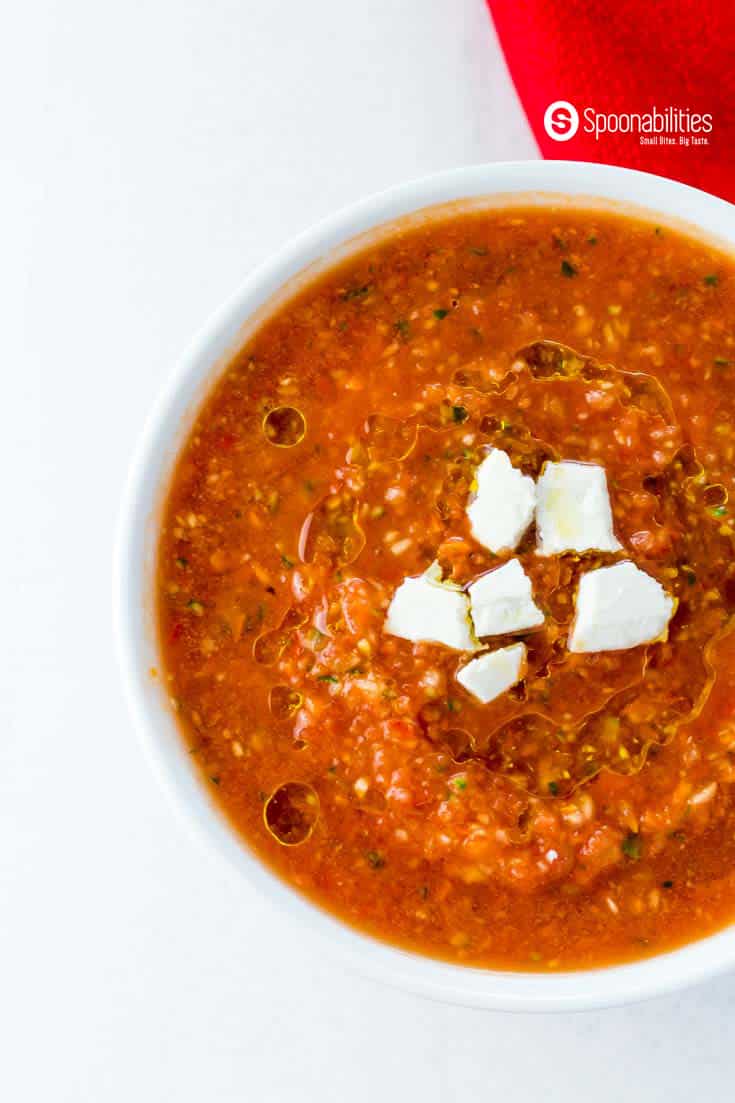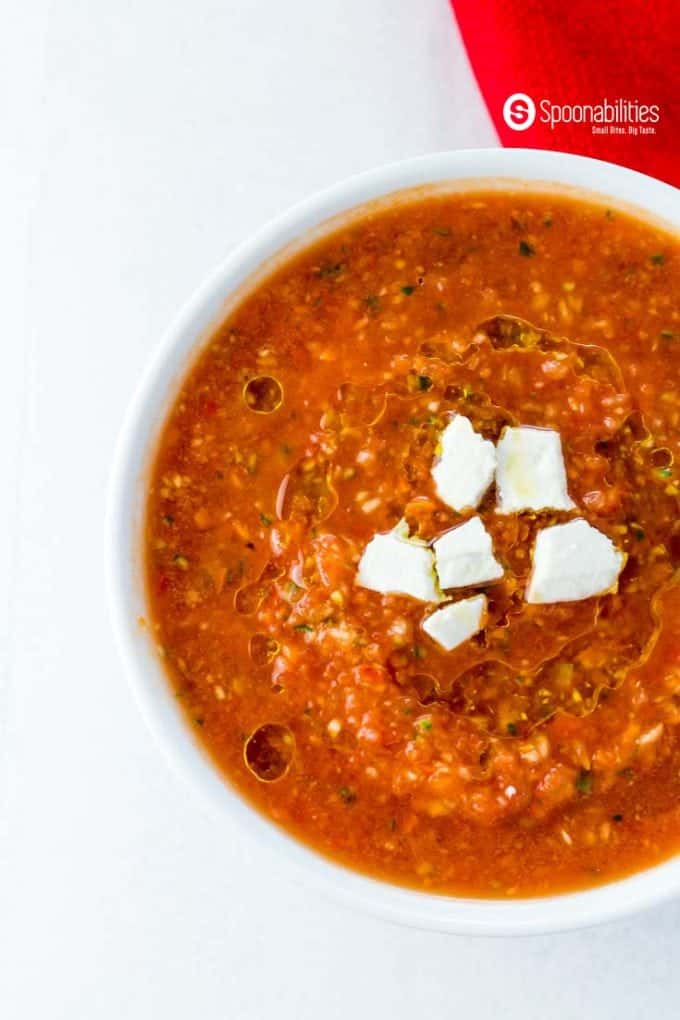 Roasted Red Pepper Salsa amps up this 10-minute summer soup. Let the fresh flavors ease your summer heat with this Easy Gazpacho Recipe from Spoonablities.
---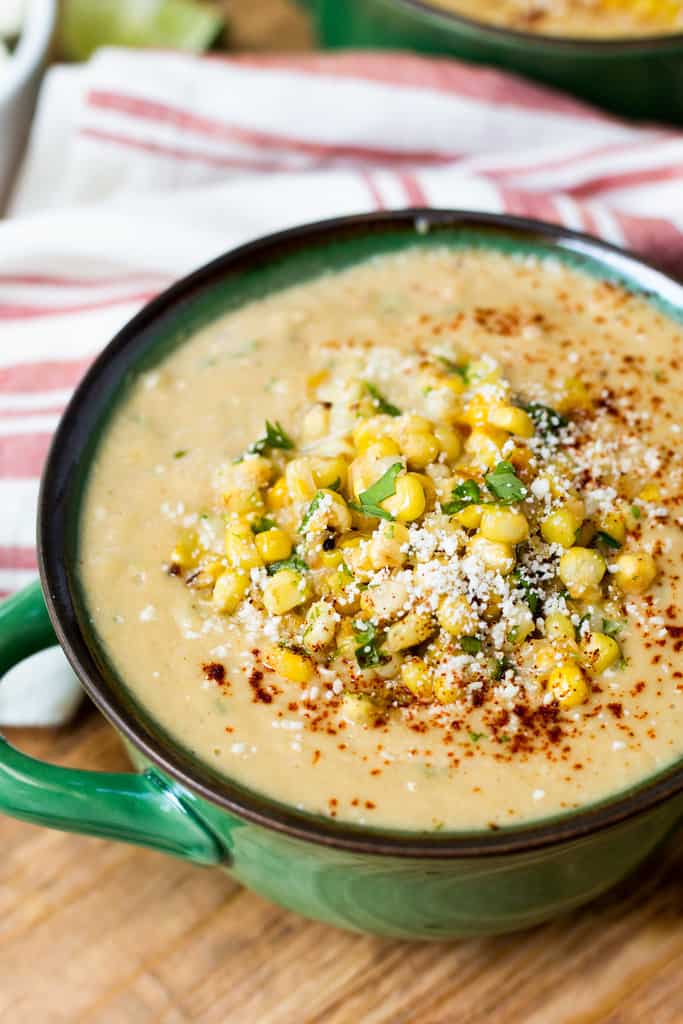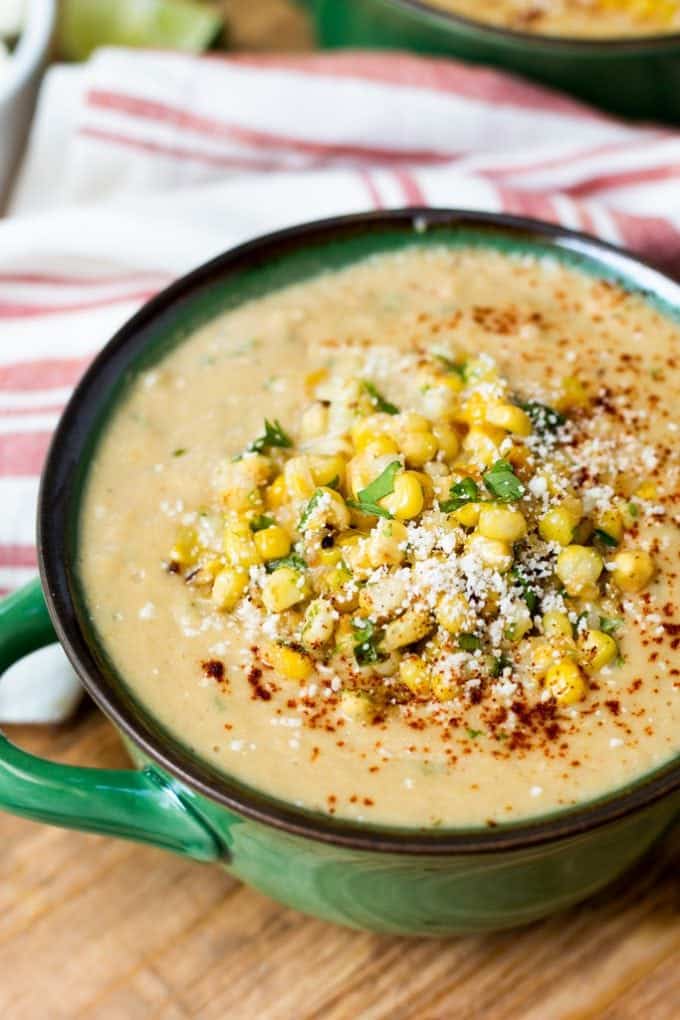 This Mexican Street Corn Soup from Striped Spatula takes corn from the cob and puts it into a beautiful and flavorful bowl of soup, enhanced by the flavors of simmered corn cobs. This is just one of the many summer soup recipes that you have to try this season!
---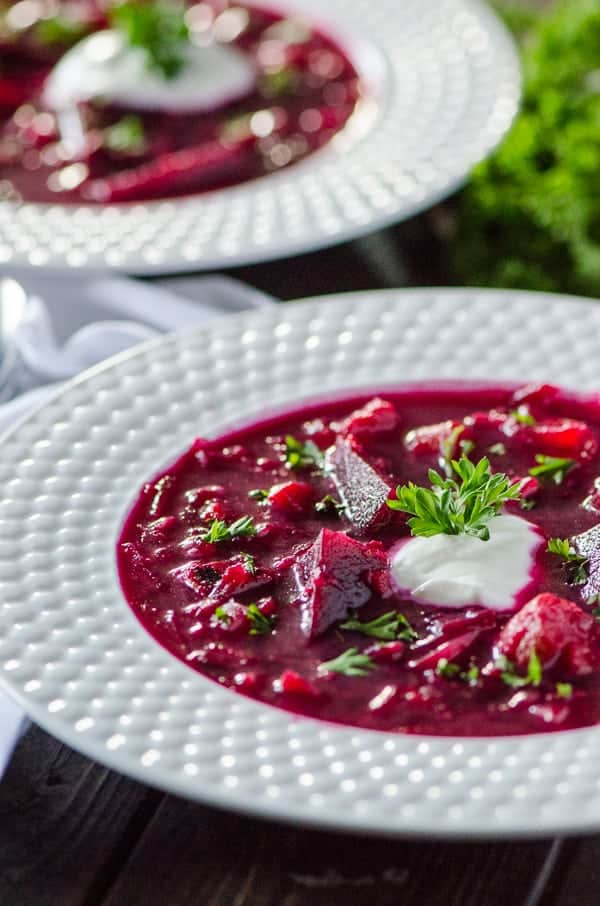 Roasted Vegetable Borscht from Crumby Kitchen is a traditional sweet and sour Ukranian beet soup that is highlighted with roasted vegetables all making for a healthy, colorful, and tasty summer soup creation.
---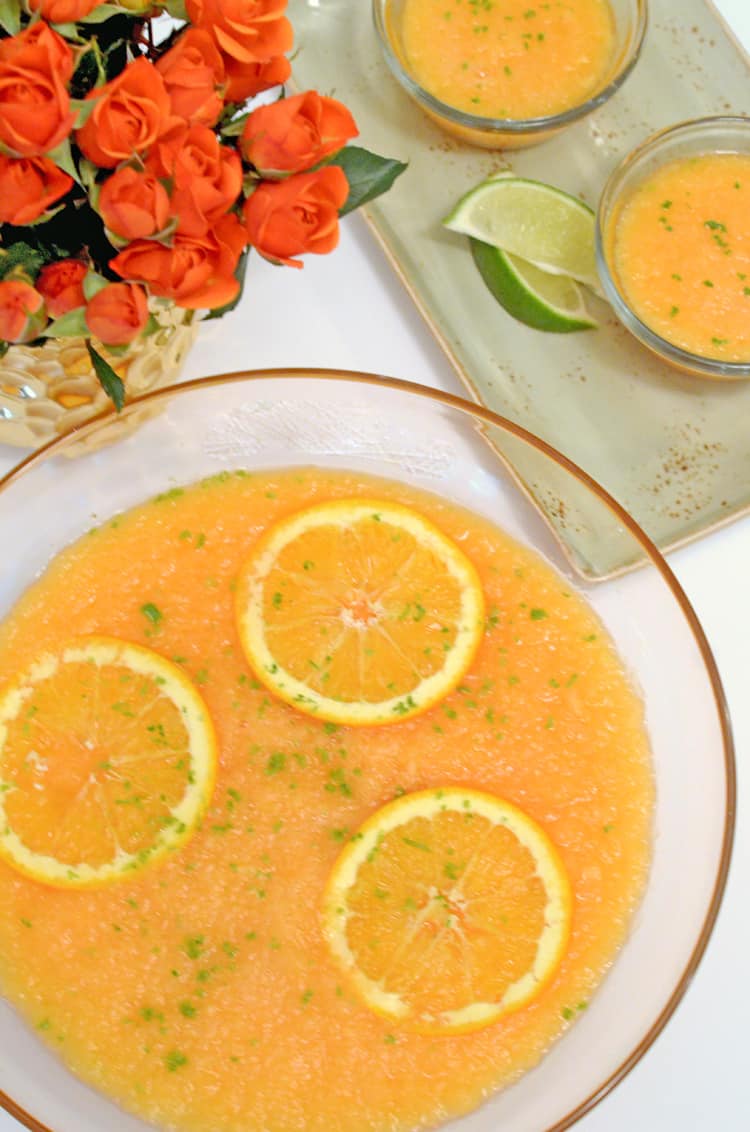 Our Chilled Cantaloupe Soup is light and fresh tasting, making it a perfect fit for this  collection of summer soup recipes. Oh, and did we mention that it also has some pretty nice curb appeal?
---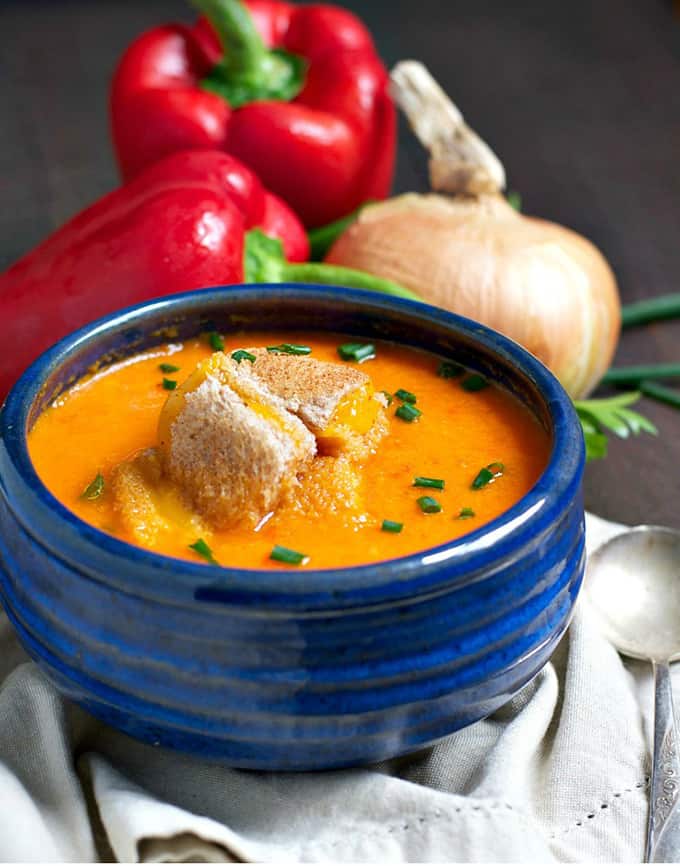 This Red Pepper Soup with Grilled Cheese Croutons from The Seasoned Mom can be served at room temperature making it perfect and delicious for one of your lazy, hazy days of summer. Be sure to have a taste of this one!
---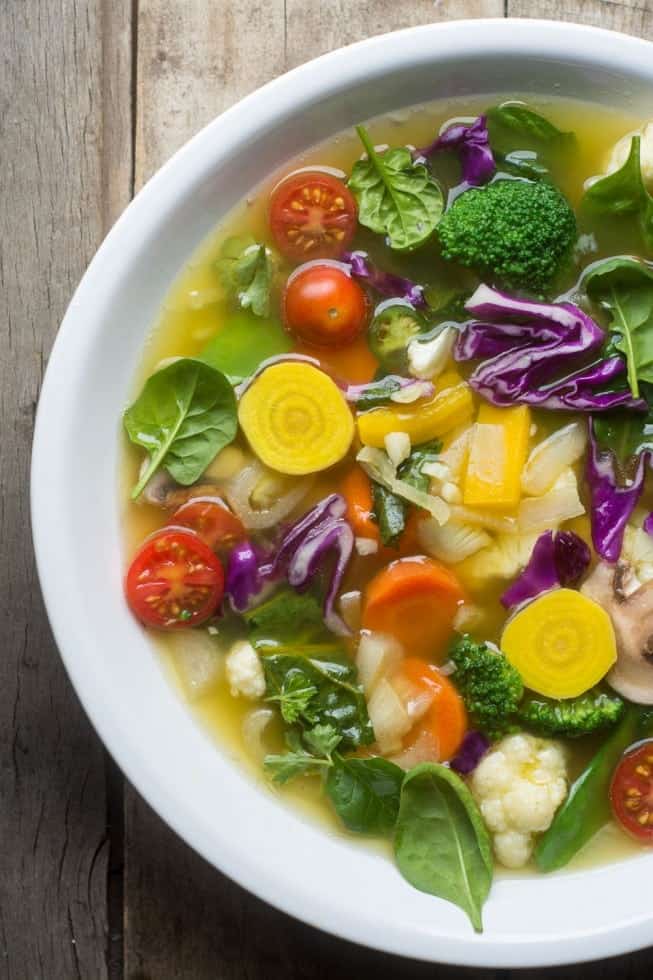 The View from Great Island is looking pretty healthy and flavorful thanks to this incredible Slimming Detox Soup. This recipe that features the best of summer produce is going to look great on you.
---
We hope that you have enjoyed this collection of summer soup recipes and we are very appreciative of all of the food talent that have shared their work with us. Be sure and check out their respective sites and follow them on social media.
Also, we invite you to visit our complete collection of soup recipes, right here on Platter Talk.
---