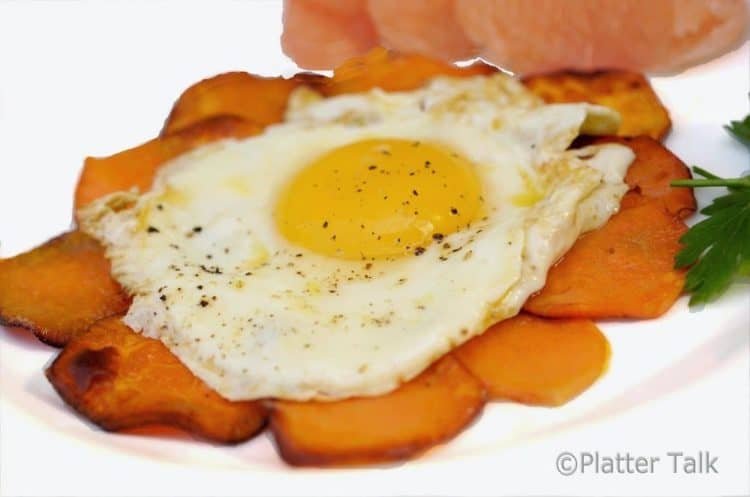 Sweet potatoes are one of those foods I didn't touch much as a kid. In fairness though, I don't recall them being on our table a great deal while growing up. Thankfully this is no longer the case and sweet potatoes are not only found more often now on restaurant menus all over the place, they are also a common staple on our menu at home.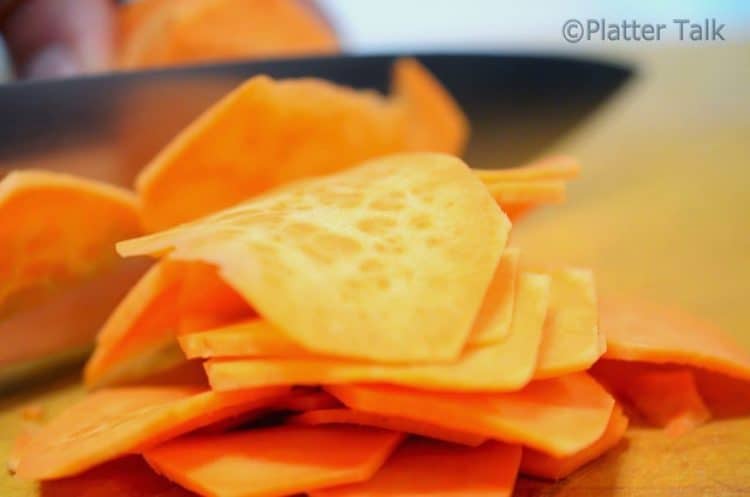 Most of us are all aware of the purported health benefits of the humble sweet potato. Hearth healthy, loaded with fiber, anti-oxidants, beta-carotene and other nutrients such as trace minerals and vitamins, there is one more attribute that is often overlooked in the discussions and literature surrounding sweet potatoes; they taste great.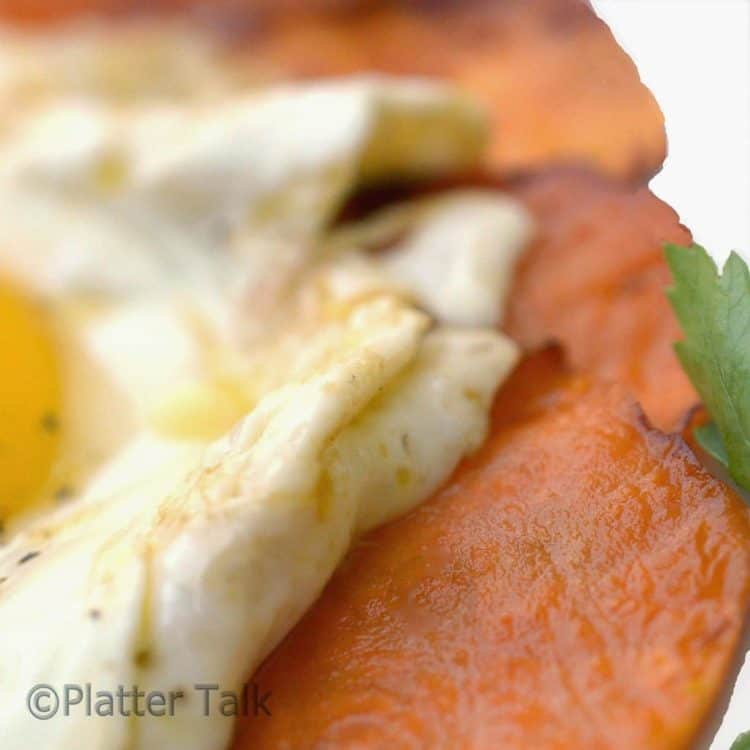 We've found that these orange home fries can compliment any main dish. They're a good side for a tenderloin at dinner or a fried egg at breakfast. Less starchy than regular potatoes, thinly sliced and lightly sauteed in some olive oil, sweet potatoes make for a nice snack to help hold you over between meals as well.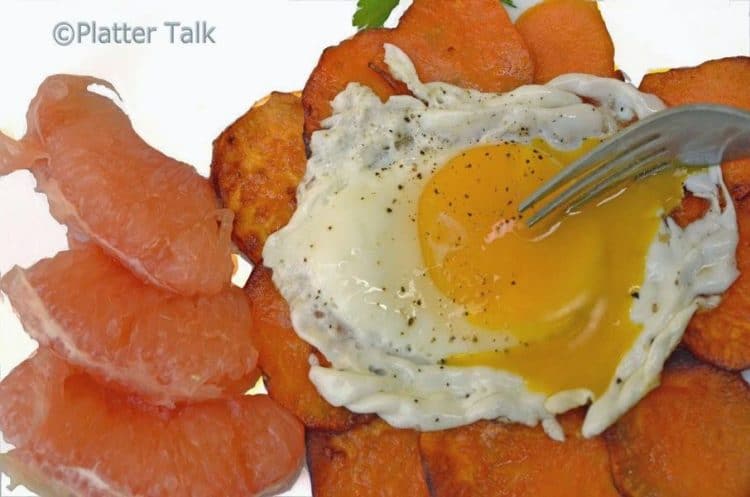 Be Sure and Follow Us on Facebook and Never Miss a Great Recipe or Great Cooking Idea!
Click Here To Follow us on Facebook!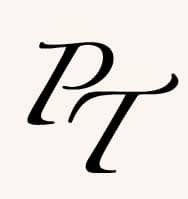 Italian Savory Pie.
Antipasto di Torte salate
Recipe – See more at: https://www.plattertalk.com/2013/09/italian-savory-pie-antipasto-di-torte.html#sthash.iN8Dcdyj.dpuf
Be Sure and Follow Platter Talk on Facebook and Never Miss A Great Recipe!
Sweet Potato Home Fries
Ingredients
1 large sweet potato, peeled and thinly sliced
2 tablespoons olive oil
Instructions
Heat olive oil in saute pan over medium heat.
Place sweet potato slices in hot oil, saute until tender.
Remove with slotted spoon, place on absorbent paper towel or brown paper bag, to drain.
Serve immediately