Caramel Apple Cheesecake is a beautiful dessert to help celebrate the beauty of fall.
Making a cheesecake was never necessarily an item on my bucket list.  It's just one of those things to which I never gave a lot of thought, although I've never been known to turn down a slice when offered.  I guess it's a good thing that this was not on my bucket list, because it leaves room for other things but if it had been on the list it would have gotten crossed off quite handily this past weekend.
Caramel Apple Cheesecake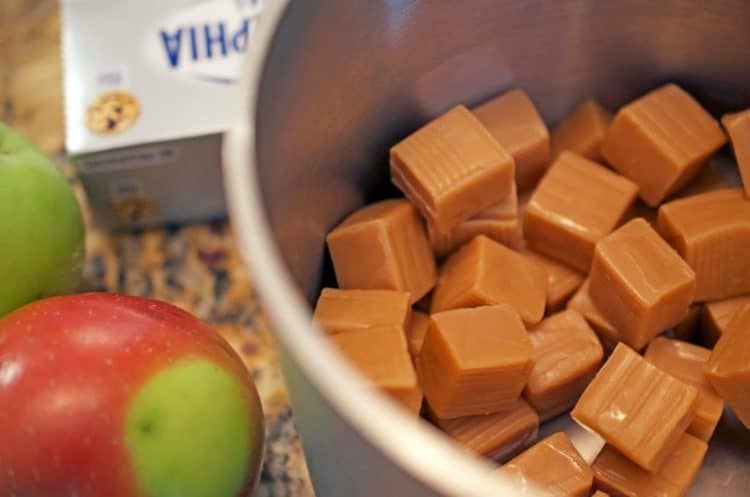 Two summers ago, with the help from a friend, I discovered a tree full of honey crisps on our property.  It was loaded.  I had big, juicy and sweet apples coming out of my ears.  Honestly, it was hard to find enough people to give them to and they were completely out of this world in taste.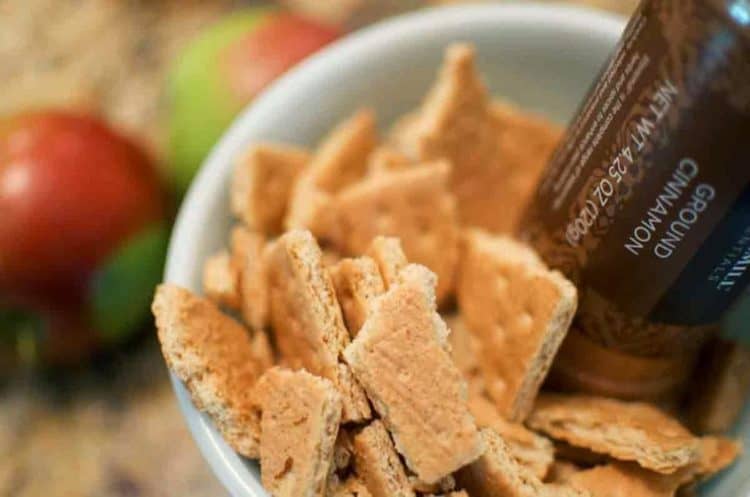 Then, last year we had all sorts of crazy weather going on.   80 degree days, in March, followed by a couple of freezes, followed by a drought of unprecedented severity.  And not one.  Single.  Apple.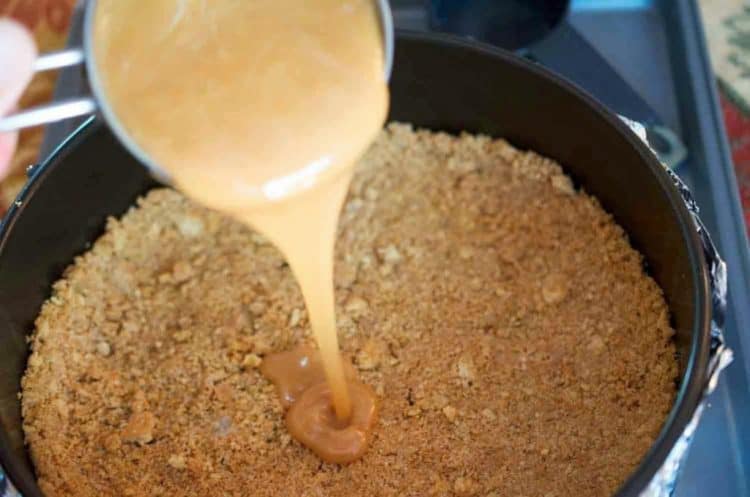 It was an epic letdown for me.  Of course their were apples to be bought, at a King's ransom, but they just weren't the same as the non-pesticide home grown ones off our own tree.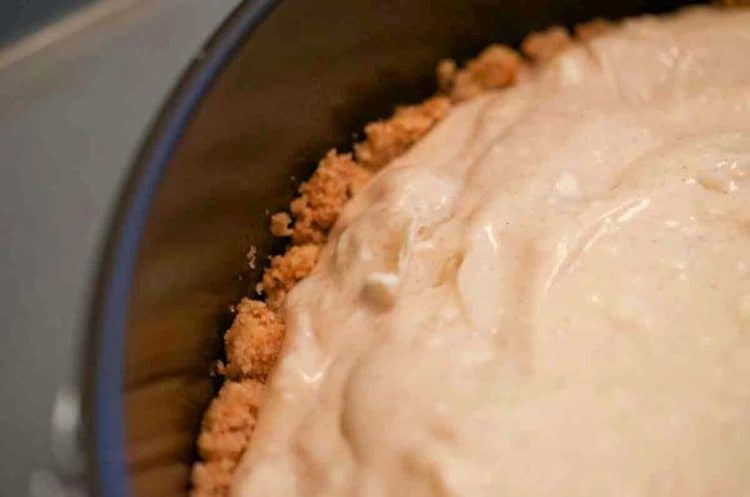 Thankfully, this year there was a respite.  Our apples are back, perhaps not quite as nice as a couple of years ago – somewhat smaller and more pock marks I think, but they are back and they are wonderful in taste.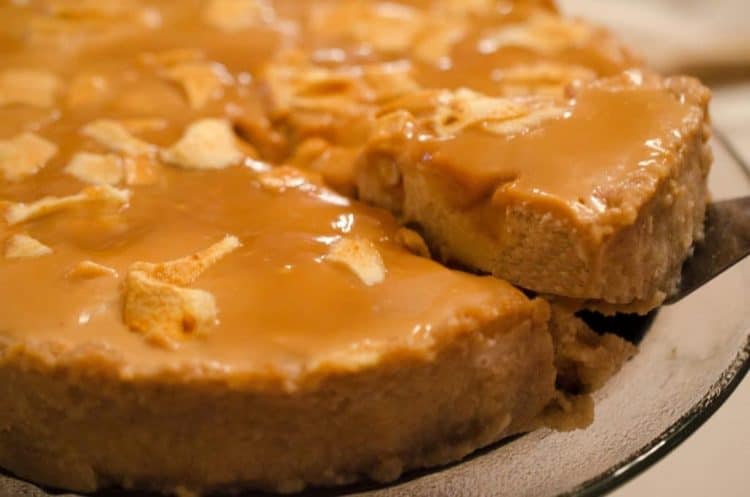 The Saturday that I made this was a beautiful weather day.  It was also the day that Appleton, Wisconsin celebrated Octoberfest – an event that drew a crowd of 100,000 very happy beer-drinking Cheeseheads only about 6 miles from our front door.  Happily, we opted to hang around our small ranch home just outside of  town.   Scott put together a delicious rendition of gulumpki using a head of cabbage the size of a medicine ball – and the boys and I picked apples.
This caramel apple cheesecake was a great treat to put together.  The ingredients are few and the process is fun – slightly more involved than a typical dessert but certainly nowhere beyond the capability of someone with even the most basic culinary skills – as best evidenced by my own experience making it.  Very importantly, everyone loved it.  Did it turn out perfect?  Perhaps not, I probably could have left it in the oven another 5 minutes to give it just a bit more firmness, but give me a break – this was my first cheesecake, ever!   If it's true that practice makes perfect, this apple-pickin' dad and cheesecake maker is up for the challenge.