Quinoa and Kale Stuffed Starburst Squash
on Sep 14, 2014, Updated Oct 13, 2021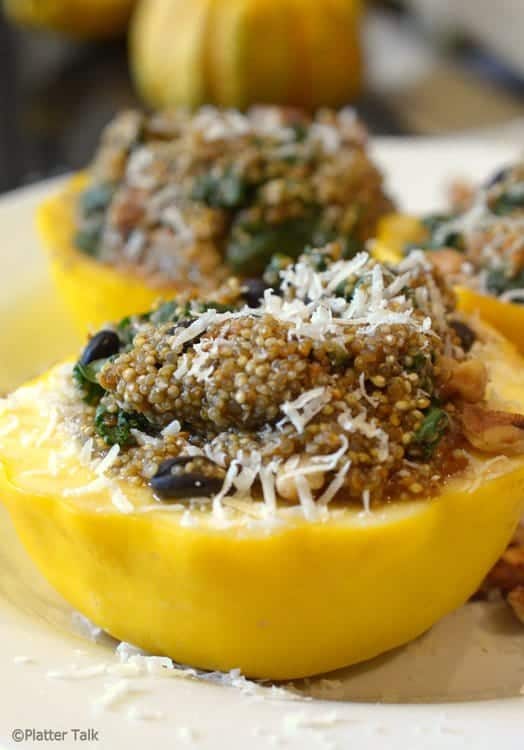 Fall is pretty much "here," Folks. Yep. School is in full swing, our oldest son is making plans for homecoming week, and yesterday we picked up a small boatload of pumpkins. And squash.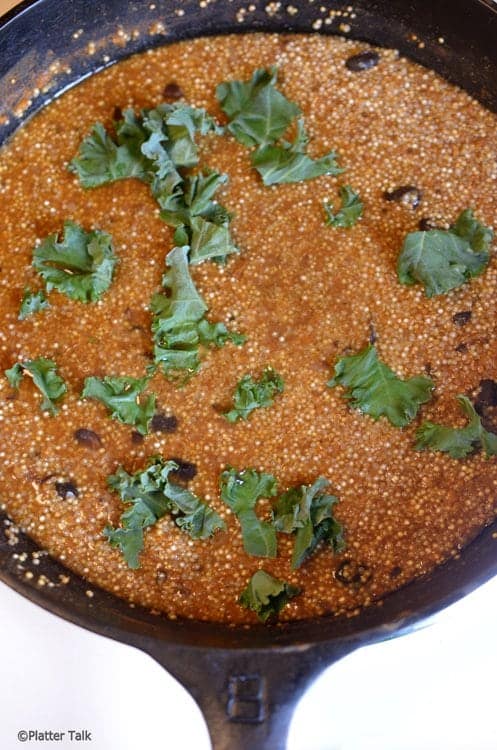 Perhaps because I'm a bit more in tune to the whole food scene as of late, I was intrigued to come across a variety of squash that I wasn't familiar with and to my knowledge had not seen before. Bright yellow and fluted, these little beauties also go by their other alias of pattypan squash? How fun is that? Other than their small, fun size and their bright yellow color, something else intrigued me about this variety of summer squash that I couldn't quite put my finger on… Then it hit me: They seemed, in my not-always-easy-to-understand way of thinking, Wisconsin's answer to the seas-biscuits found along tropical shores. Just go with me on this one: They're both small, they're both beautiful, and they are close to the same size and shape! Most importantly, the association with a warm weather sea biscuits is likely helping me to stay warm during these already chilly days of early fall.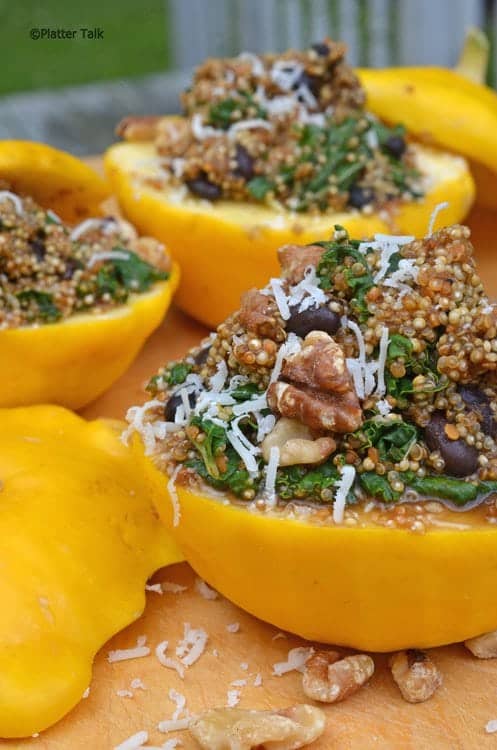 While at Saturday's farmer's market with just the four youngest guys, I meandered through the stands of diminishing produce. It seemed unfair to me that just as the beautiful and fresh tomatoes show up, the fresh bunches of basil that were available all summer long are suddenly gone.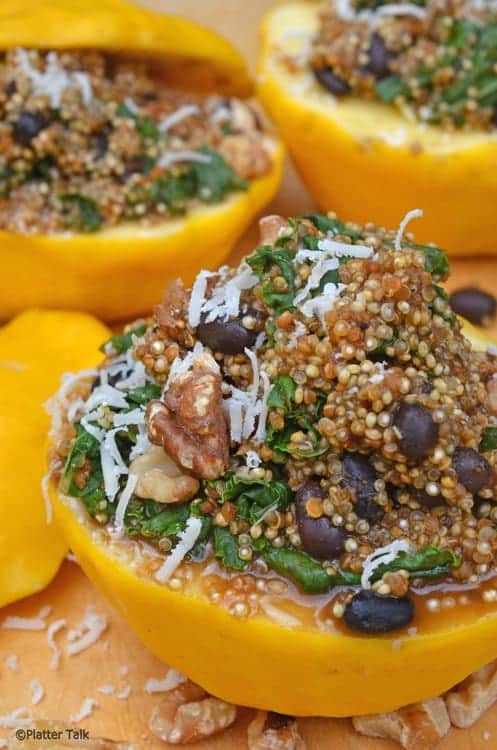 No matter, I spotted a small mountain of kale at one of the vendors with whom we have become acquainted over the summer. When I asked what she like to do with kale, her answer took me a little by surprise, "I don't use the stuff," she replied to me. "I know it's suppose to be healthy for you and all that," she went on, "But to be perfectly honest with you I just don't know what to do with it." I've always considered myself a person of fairly high resolve and although I've only made a few dishes with kale in the past, I knew that in my imminent future I would be putting another one together.
The beautiful and small starburst squash that I picked up seemed like the perfect home for the kale. To give the dish an even greater nutritional boost, I chose to throw some broth-matured quinoa into the mix. Topped with some (optional) roasted nuts, we grated a little fresh Parmesan cheese over this lovely creation and voilà, a star quickly and most deliciously was born. Happy fall. -Dan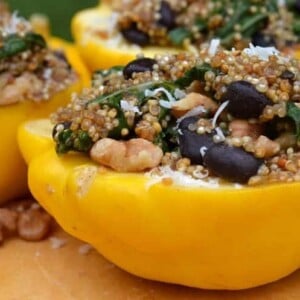 Quinoa and Kale Stuffed Starburst Squash
A Platter Talk Exclusive
Ingredients
3

starburst squash

1

cup

quinoa

,

rinsed

2

cups

broth

,

vegetable or chicken

juice from 1 lemon

1/2

cup

white wine

,

optional

1/3

cup

chopped walnuts

,

roasted

1/2

cup

black beans

,

rinsed

1

cup

coarsely chopped kale leaves

,

stems removed
Instructions
In large sauce pan bring 1 inch of water to simmer, place squash in and cover. Reduce heat and cook for 10 minutes or until fork tender.

In medium size sauce pan, combine quinoa, broth, wine, and lemon, and bring to a low simmer for 12 minutes or until tender. Add additional broth if necessary.

Jut before removing quinoa from heat, add kale and stir. Allow to soften while mixture cools.

Stir in black beans, allow to cool.

Remove tops of squash and gently scoop out the seeds.

Fill each squash with quinoa and kale mixture.

Garnish with roasted walnuts.
Notes
Consider adding a pinch of crushed red pepper to this dish, for a little extra zing!
Nutrition
Calories:
720
kcal
,
Carbohydrates:
138
g
,
Protein:
21
g
,
Fat:
13
g
,
Saturated Fat:
1
g
,
Sodium:
671
mg
,
Potassium:
3256
mg
,
Fiber:
22
g
,
Sugar:
19
g
,
Vitamin A:
82290
IU
,
Vitamin C:
184
mg
,
Calcium:
444
mg
,
Iron:
9
mg
Nutrition information is automatically calculated, so should only be used as an approximation.