Golumpki (Gołąbki, Stuffed Cabbage) –A rose by any other name is still a rose. That is very true with today's post.
Golumpki (Gołąbki, Stuffed Cabbage)
Some people call it pigs in a blanket, while others call it cabbage rolls and yet still others call it stuffed cabbage.  No matter what anyone else calls it, I call it utterly delicious. Our whole family agrees and thus it is one of our most coveted meals.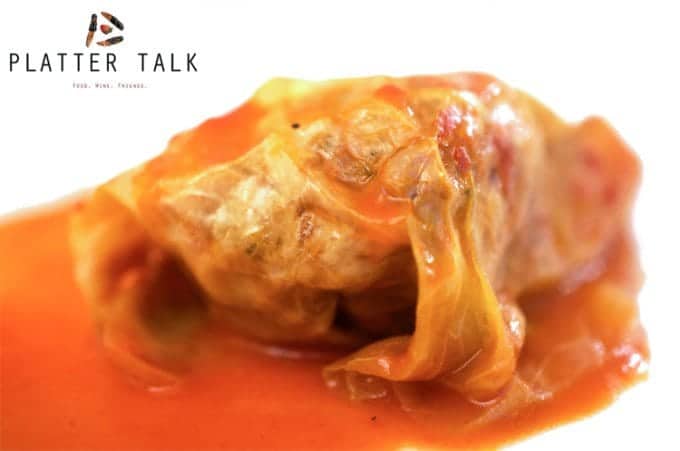 Golumpki (Gołąbki, Stuffed Cabbage)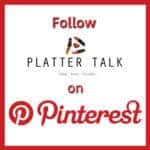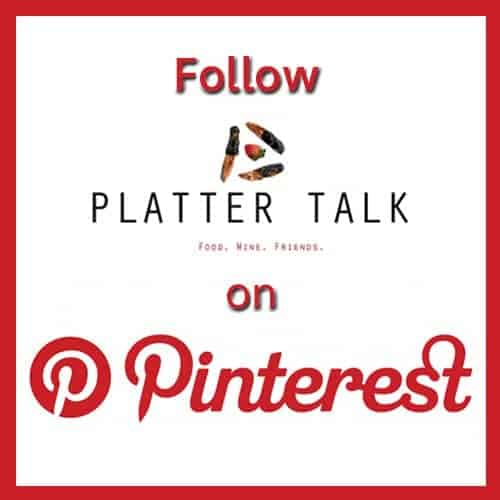 When I was a child growing up in Detroit, we had stuffed cabbage all the time, however we never called it stuffed cabbage, we called it Golumpki, the Polish name for stuffed cabbage. It is traditionally made for special occasions like weddings, first communions and during holidays like Easter and Christmas.
Golumpki Translation: Stuffed Cabbage
Golumpki is a meat mixture such as ground beef, mixed with rice, onions and spices that is then rolled in a cooked cabbage leaf.  It is topped with a tomato sauce and then baked.
Every cook has their own variation of family recipes and therefore this rendition may be a bit different to what you are use to.
My grandmother had her way of making stuffed cabbage and my mother tweaked her mom's recipe and made her version and finally I have probably tweaked this one a bit.
When it was my turn to learn how to make these, I lived 500 miles away from home.  I was attending college in Michigan's Upper Peninsula, far away from where I grew up  and consequently found myself having a very strong craving for some Golumpki.
Unfortunately, my mom was in Detroit, so she wasn't going to be able to whip up a batch.  And therefore I found myself wondering, what was a boy supposed to do?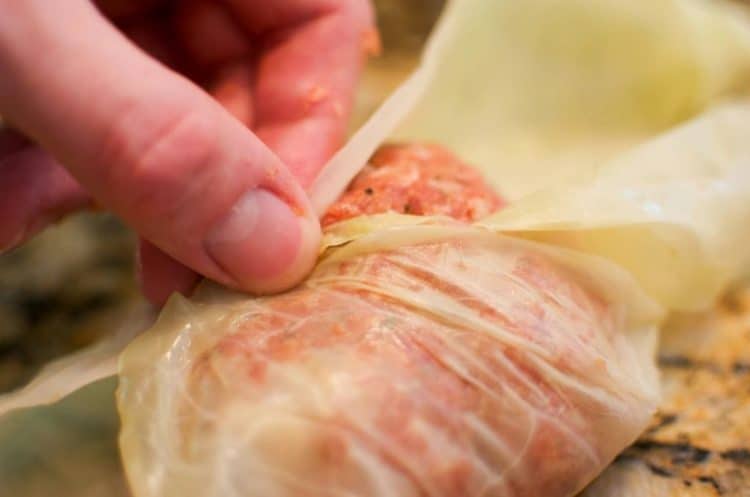 It seemed pretty obvious that had to take matters into my own hands and so I took ET's advice and phoned home.  My mother explained to me her recipe and finally gave me all of her tricks and secrets.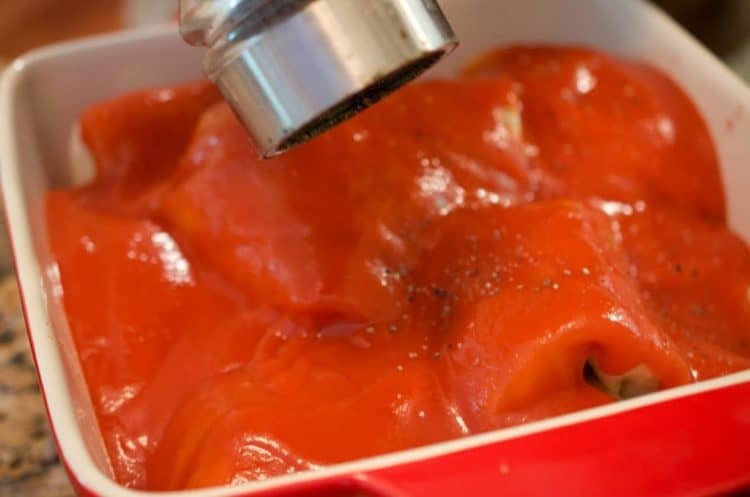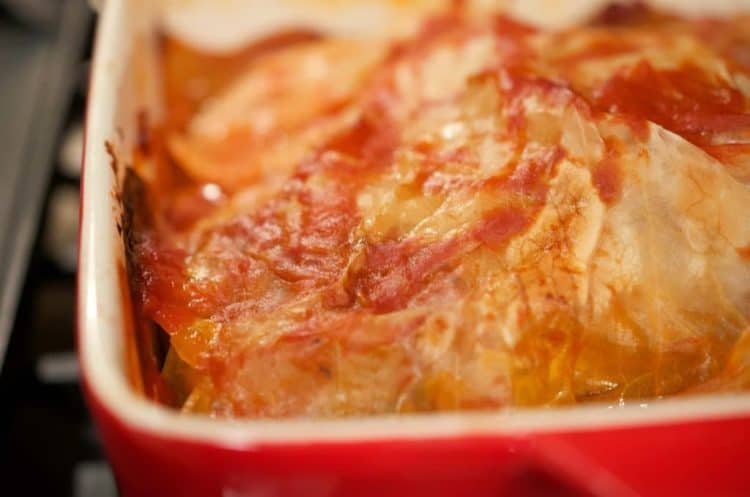 After hanging up the phone, I jumped right into it and finally made my first batch.  They weren't as good as my mom's but I kept trying.
Well, that was more years ago than what I want to admit and my version of Golumpki is different from my mom's and my grandmother's, but my family love them.  Give them a try and I think you will too.


Hungry but perhaps feeling just a tad lazy? Try our Lazy Man's Golumpki. All the flavor without all the effort therefore perfect for the lazy cook within each of us!

---
---