Chicken Pot Pie
on Oct 14, 2013, Updated Oct 13, 2021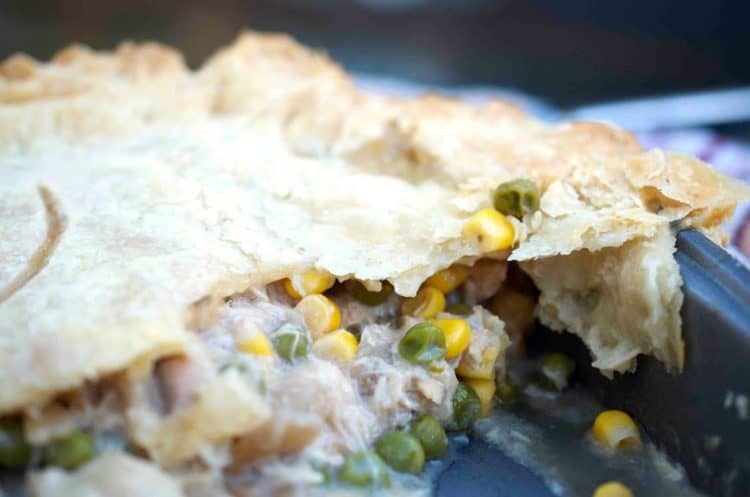 A couple of weeks ago I did a post on the wonders of chicken and biscuits. I touched upon the coveted position of "most trusted meal" in our family; how we can use the broth from the chicken for months after the fact, and how this warm and hearty dish is almost always reincarnated to a favorite of the kid within us all – chicken pot pie.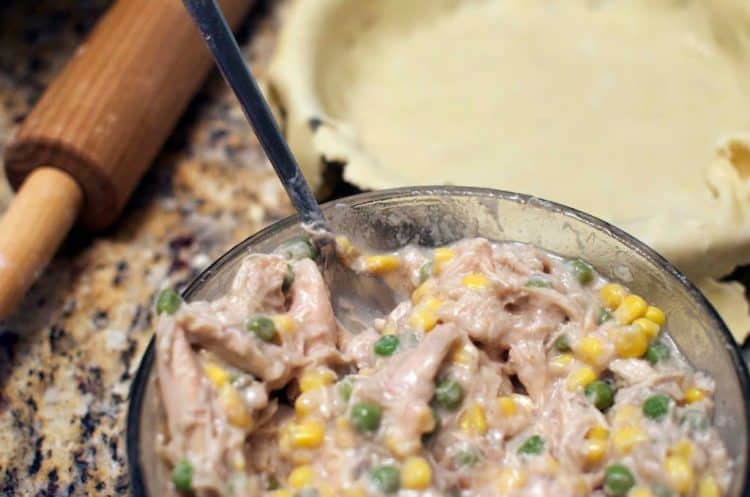 This is the perfect post-weekend meal for our family. Sealed and stored properly in the refrigerator, the originals (leftovers) of chicken and biscuits will keep for several days, paving the way for a nearly finished meal on Monday.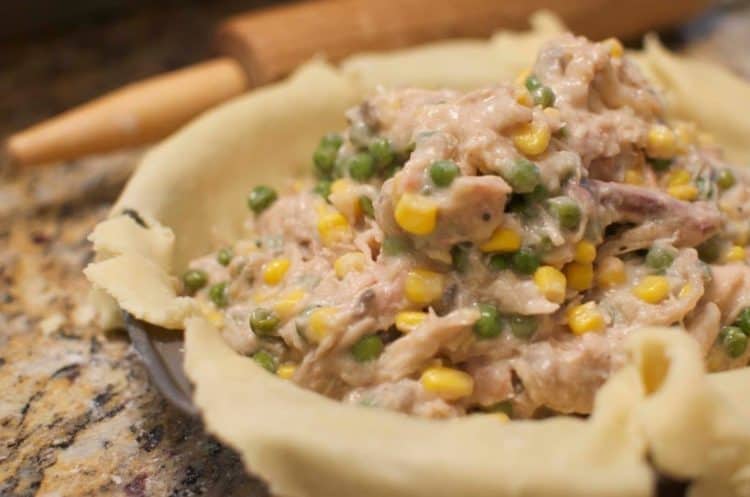 After rolling out a quick pie crust (or prepackaged pastry if you prefer,) it's just a matter of firing up the oven and setting the table.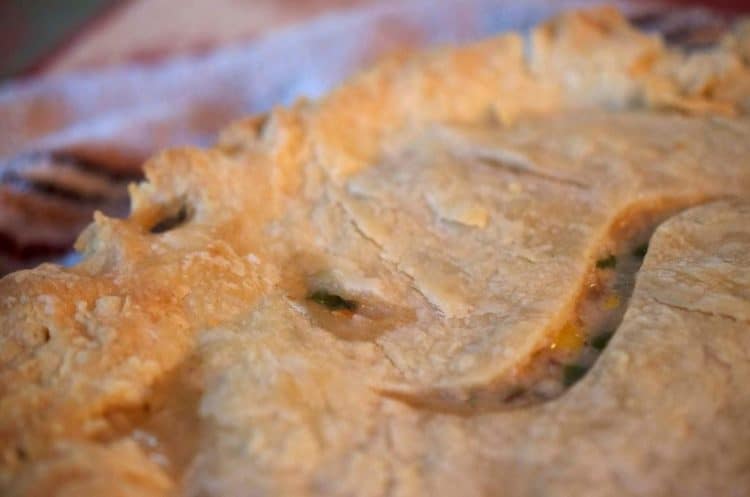 Like all of us, our boys have their dietary preference and admittedly we get an occasional wrinkled nose in response to their, "What's for supper?" question, I don't ever remember a single word of protest when the answer is chicken pot pie.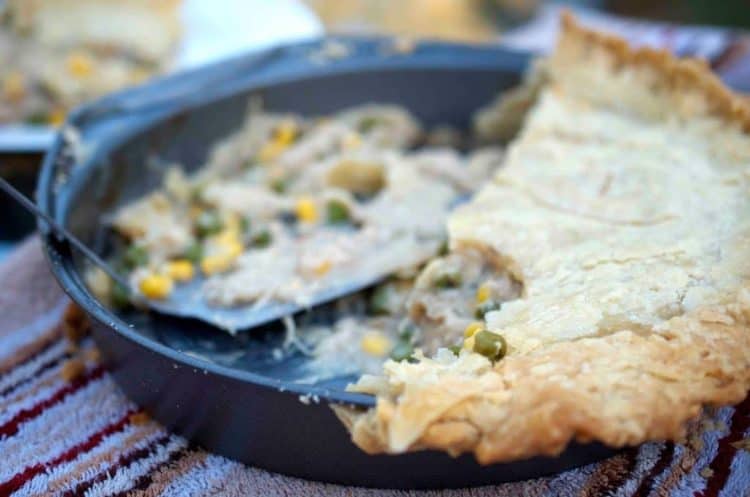 The collective response is quite the opposite, in fact. Hands are washed, little bodies are seated, and often hands are folded together in anticipation of one of their favorite meals.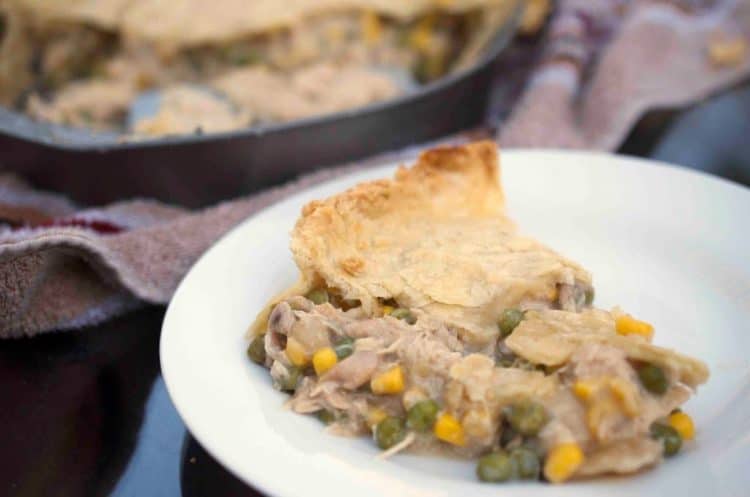 I have a great crust recipe that I am very happy with and with such tasty fixings ready to go from a previous meal of chicken and biscuits, it is really difficult to find any words of criticism for this warm and satisfying family meal.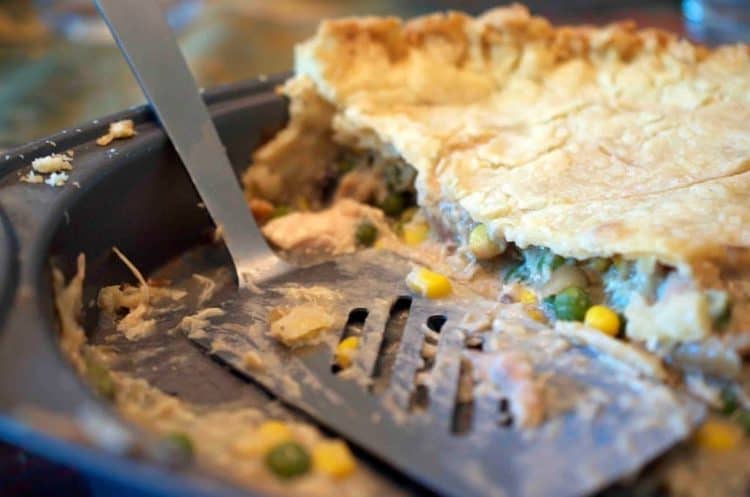 Be Sure and Follow Us on Facebook and Never Miss a Great Recipe or Great Cooking Idea!
– See more at: https://www.plattertalk.com/2013/09/italian-savory-pie-antipasto-di-torte.html#sthash.E9k6X4Ly.dpuf
for the chicken
1 whole chicken
1 can cream of mushroom soup
1 medium onion, coarsely sliced and diced
2 cups frozen corn
2 cups frozen peas
for the crust
3 cups all-purpose flour
1 cup shortening
1 teaspoon salt
1 tablespoon sugar
1/3 cup ice water
1 egg, beaten
1 tablespoon white vinegar
Instructions

for the chicken filling
for the crust


Preheat oven to 400 degrees F.
Combine flour, shortening, sugar, and salt.
Work together with fork until consistency is pebbly.
In separate small mixing bowl, beat egg, add water and vinegar, beat again.
Add liquid mixture to flour and shortening.
Stir with fork, combine thoroughly, form into ball, divide in two.
Roll one ball out on lightly floured piece of parchment paper, to 12 inch diameter.
Repeat with remaining ball of dough.
Place first rolled out dough in non-greased pie plate.
Fill with chicken mixture.
Used second piece of rolled out dough to cover pie. Trim and crimp edges. Cut vents on top crust.
Bake for 60 minutes until golden brown.
Allow to set 10 minutes before serving.
Be Sure and Follow Us on Facebook and Never Miss a Great Recipe or Great Cooking Idea!
– See more at: https://www.plattertalk.com/2013/09/italian-savory-pie-antipasto-di-torte.html#sthash.E9k6X4Ly.dpuf