Homemade Gnocchi
on Oct 16, 2013, Updated Jul 02, 2020
Homemade potato gnocchi is an authentic Italian recipe that you can make right at home. Invite some friends over, pop a bottle of red, and grab a sack of potatoes. This is going to be one delicious meal!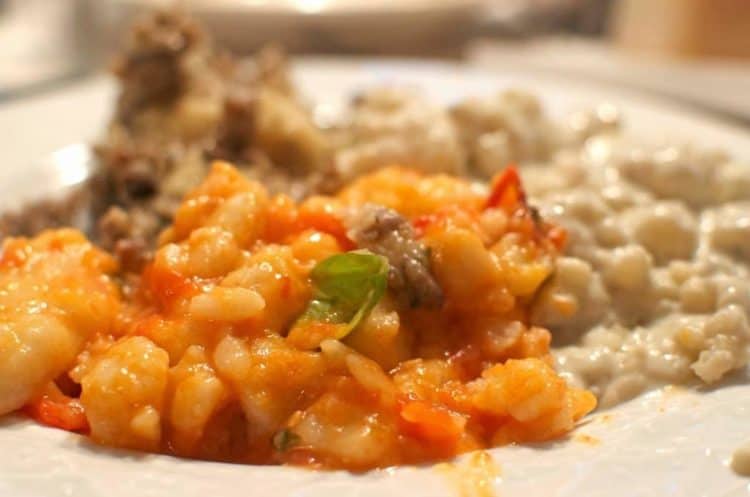 Homemade Potato Gnocchi
This is our 3rd post in a series of authentic Italian dishes that will be prepared and served by our dear friend Paola, a native daughter of Italy and pastor of The Family Church here in Neenah, Wisconsin. Paola's small church directs its focus toward children and families and the delicacies featured in this series will be served up in a couple of weeks at Viva Italia, the annual and major fundraiser for The Family Church. With this post, Paola shows us how to make gnocchi from a bag of potatoes, and by the end of this piece, I think your mouth will be watering with desire.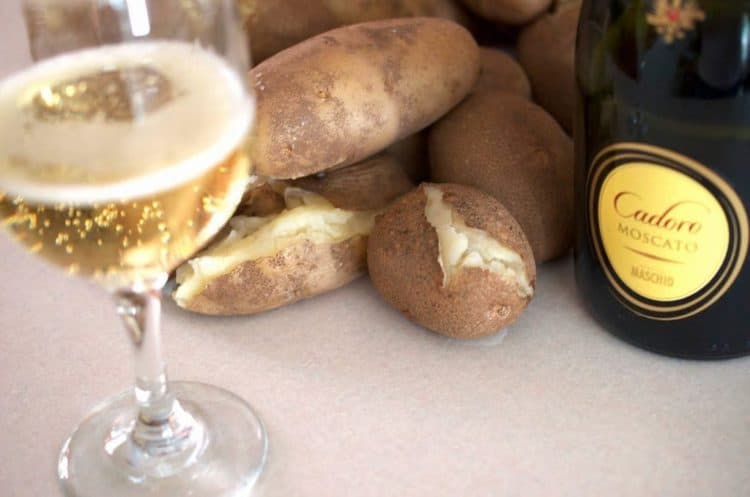 I first had Paola's gnocchi back in the spring. She and her family were hosting an exchange student from Argentina and the evening's dinner provided an opportunity for a few folks from the community to get to know this bright young lady and of course partake in some of Paola's incredible culinary skills.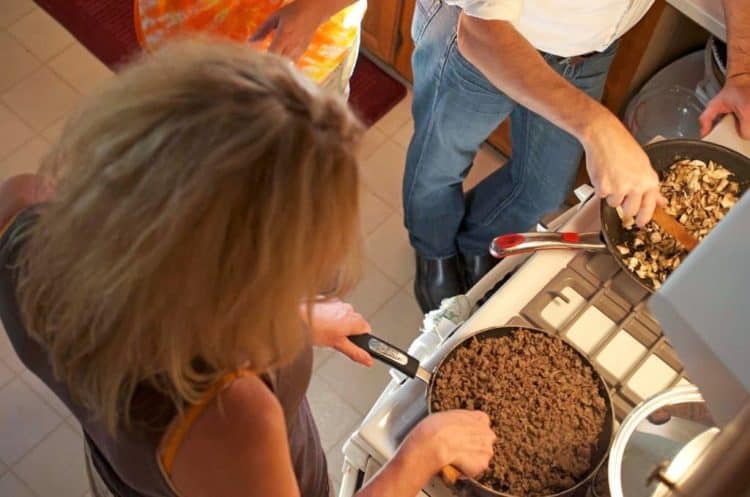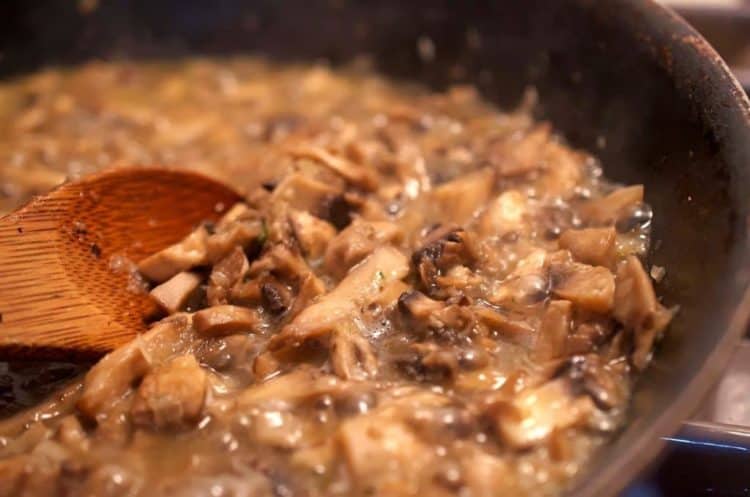 The funny thing about that night, way back in April, is that I can tell you a few of the names of the people who were there but beyond that, all I can really remember is the gnocchi.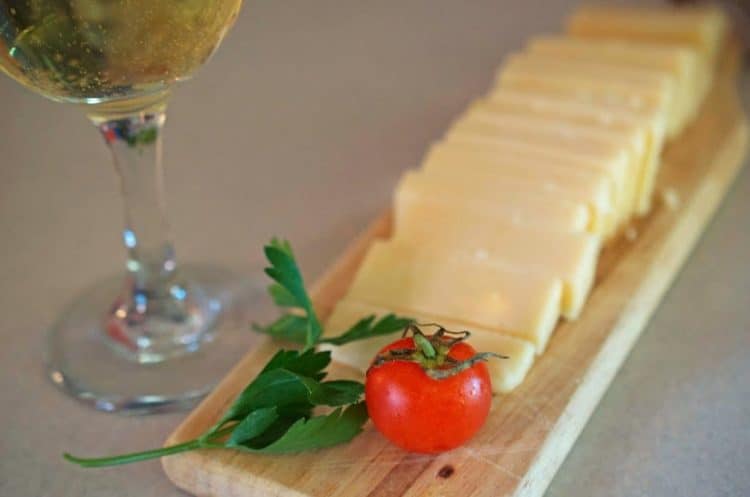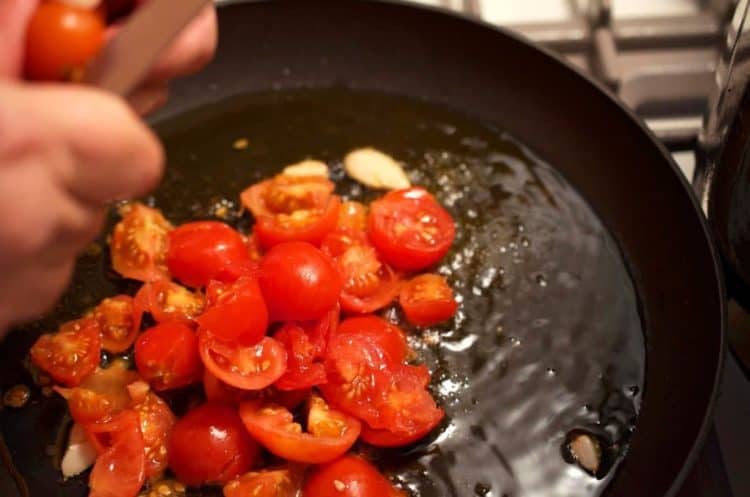 There were three featured sauces. A marina, a creamy Gorgonzola, and a sausage and mushroom creation. Everyone present debated their favorite sauce and although the sausage and mushroom won the popular vote, I was taken by the cream and Gorgonzola. Heavenly and yet oh, so sinful.
Maybe it is because she is accustomed to working in the realm of the divine, or maybe it is because she is always feeding others, for some reason Paola never prepares food in mortal quantities. For this preview of one of the Viva Italia's features, she used between 7 and 8 pounds of potatoes for her gnocchi. It is difficult to describe just how much gnocchi you can make from that many potatoes. Let's just say: A lot.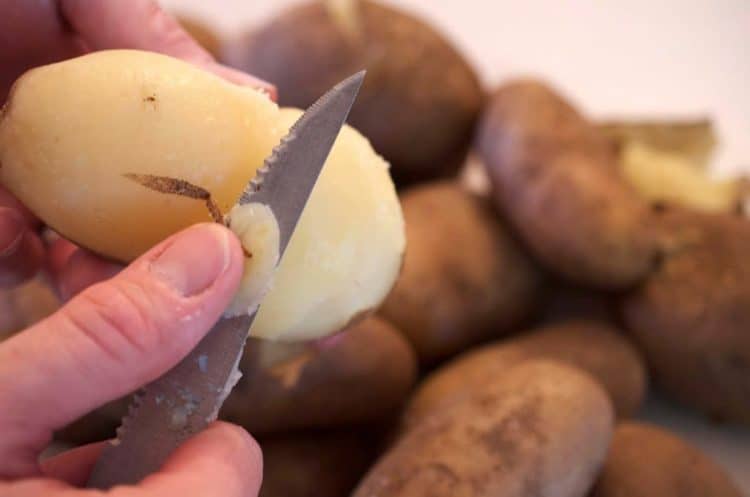 There are multiple steps in making gnocchi. There is the sauce. Or, if you are Paola, there are the sauces. And then, there is making the actual gnocchi itself.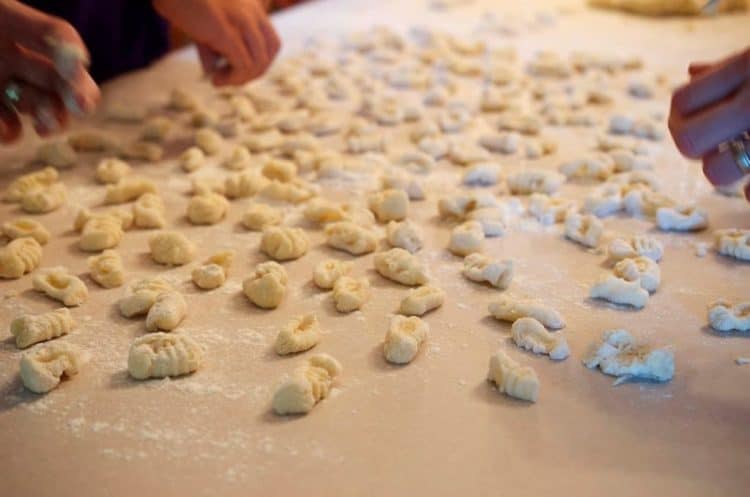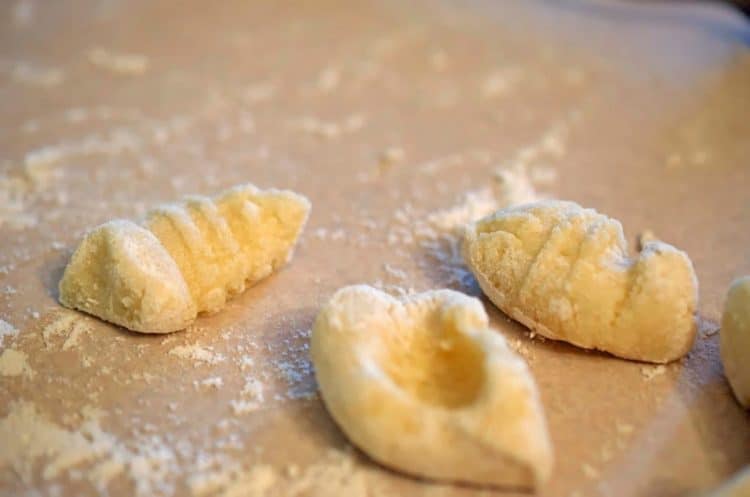 The photos give you a good overview of what is involved; a good amount of potatoes, a little flour, some delicious sauce ingredients, and most important, good company.
For even more detail, take a look at the video clip of Paola who gives an excellent explanation of what she does to make her gnocchi.
If you've made it this far in the post, you have probably noticed this was a group effort. Much of this has to do with the fact that we were working with such a large amount of dough. This is one of the few times in the kitchen when making a dish lends itself into being a group activity. May I just say, making the gnocchi was as much fun as eating it.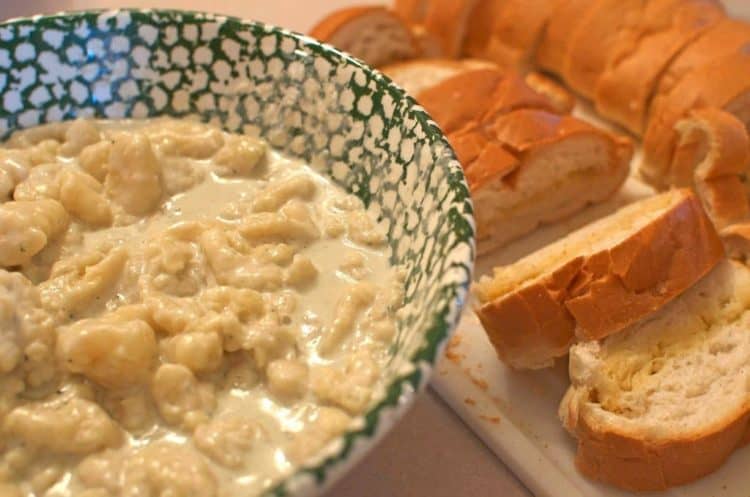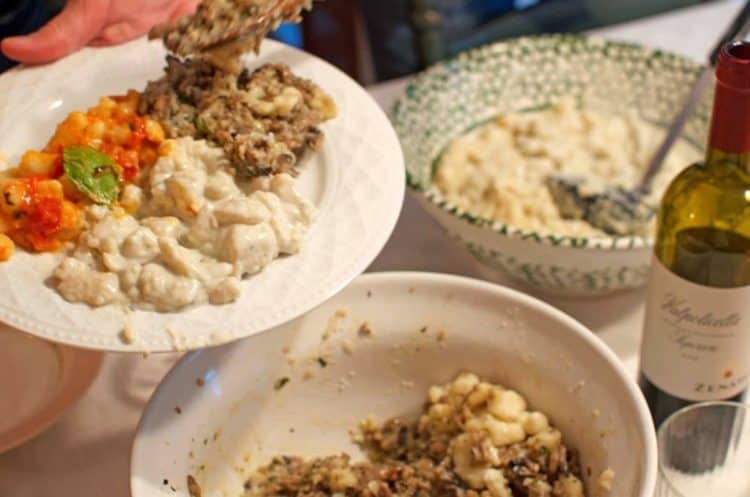 If you love Italian food, real Italian food, I hope you will give this gnocchi a try. Don't let the process intimidate you. Trial and error is half the fun of cooking and with such a delicious reward at the end, this one is a must-try! In case you don't want to tackle this yourself, and you happen to be in the Fox Valley region of Wisconsin, then Viva Italia is right where you need to be on October 25th! Details of the evening's event will follow the recipe, below.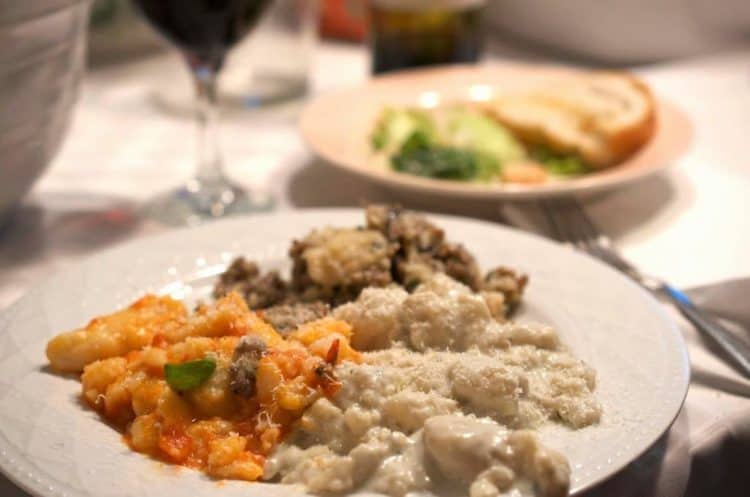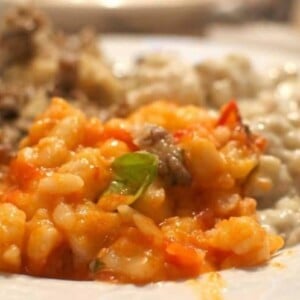 Italian Gnocchi Recipe
Recipe for Italian gnoochi, from Paola Benecchi
Ingredients
for the gnocchi
2

lbs

russet potatoes

1

egg

1 1/2

cups

all-purpose flour

pinch

of salt
for the sausage mushroom sauce
4

tablespoons

butter

2

tablespoons

olive oil

1/2

sweet vidalia onion finely chopped

1

lb.

white mushrooms

,

sliced

1 1

b. sweet Italian sausage

1 3/4

cup

vegetable or chicken broth

1/2

cup

dry white wine

2/3

cup

chopped Italian parsley

Pinch

of kosher salt

Parmesan or Pecorino Romano cheese to taste
for the creamy Gorgonzola sauce
1/4

lb

Gorgonzola cheese

1/2

pint

heavy cream
for the marinara sauce
1

pint

jumbo cherry tomatoes

,

sliced and quartered

2

cloves

garlic

,

chopped

3

tablespoons

olive oil

2

tablespoons

butter

fresh basil to taste
Instructions
for the gnocchi
Boil potatoes till fork tender. Allow to cool and then peel.

Clean counter top thoroughly for large working area surface.

Using potato ricer, rice potatoes into a pile and scoop out a center well.

Add egg to well.

Add a pinch of salt.

Add 1/2 cup of flour on top of potato pile and use your hands to incorporate eggs and flour.

Gradually add remaining flour while working mixture with your hands.

Cut off small section of dough to roll out.

Dust work area with flour.

Gently roll the dough with your fingertips while while exerting the lightest pressure outwards, not down, to draw the dough out.

Cut the tubes of dough into pieces about one inch long.

Using either the tines of a fork or your fingertip, press against a piece of the dough and roll it slightly to form an indentation (good for catching the sauce).

Bring at least 6 quarts of salted water to a boil in a shallow saucepan.

Gently drop the gnocchi, a few at a time, into the water. As soon as they rise to the surface, remove them with a slotted spoon, draining well.

Arrange on a warm serving dish. Continue cooking the gnocchi in the same manner.

As soon as all the gnocchi are ready, pour heated pasta sauce over them and serve immediately.
for the sausage mushroom sauce
Over medium heat, brown sausage in large saute pan.

Drain, and keep warm.

In another large saute pan, add butter and olive oil and over medium heat saute onion and mushrooms until tender and translucent.

Add salt

Add wine and stir over heat until reduced and absorbed into mixture.

Add 1 cup of broth and reduce to half and then add remaining broth.

Combine mushrooms mixture with sausage and stir in parsley.

Incorporate into prepared gnocchi and serve immediate.

Top with fresh grated Parmesan or Pecorino Romano cheese.
for the creamy Gorgonzola sauce
Over medium-low heat, crumble cheese in medium size skillet.

Gradually add cream and stir to fully incorporate

Heat until cheese is melted and sauce has rich, creamy consistency.
for the marinara sauce
In large skillet, heat olive oil and butter over medium heat

Add garlic and stir until translucent

Add tomatoes, stir intermittently, cook until tender

Add desired amount chopped fresh garlic.
Notes
Adjust flour amounts in small increments to attain a good balance of a soft dough but not too wet and not too dry. It should be sticky but firm enough to hold and maintain a solid form.
Do not overwork mixture or dough will be too dry and too hard.
It is very important to keep a light touch while you are rolling the dough.
Use a good quality of russet potato. Be sure to cut out any eyes or blemishes.
Most important - Gnocchi may take practice to make. Give yourself a little room and time, for trial and error.
Nutrition
Calories:
409
kcal
,
Carbohydrates:
28
g
,
Protein:
10
g
,
Fat:
28
g
,
Saturated Fat:
13
g
,
Cholesterol:
77
mg
,
Sodium:
463
mg
,
Potassium:
578
mg
,
Fiber:
2
g
,
Sugar:
1
g
,
Vitamin A:
557
IU
,
Vitamin C:
8
mg
,
Calcium:
86
mg
,
Iron:
2
mg
Nutrition information is automatically calculated, so should only be used as an approximation.