There has been much conversation centered around the outgoing summer season,  I think most of us hate to say good bye.   It seems just like every year, the closer we get to the official beginning of fall which arrives in just a few days, the greater our acclimation to these September days and beyond.   Adding to the colors of fall, we have football, apple cider, the start of making Thanksgiving plans, and for those of us who are even more fortunate – fresh plums.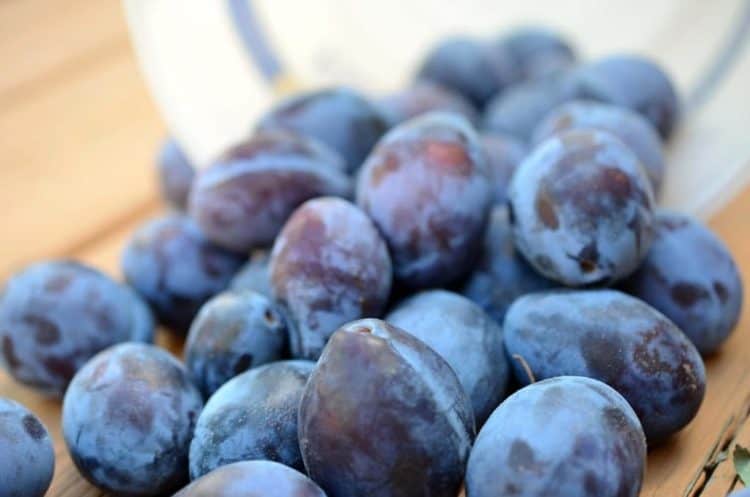 Speaking of the colors of fall, do these count?  Uh, yeah!    Blue is my favorite color and the shades found in this bucket of plums that my friend Diane brought into work are nothing short of mesmerizing to me.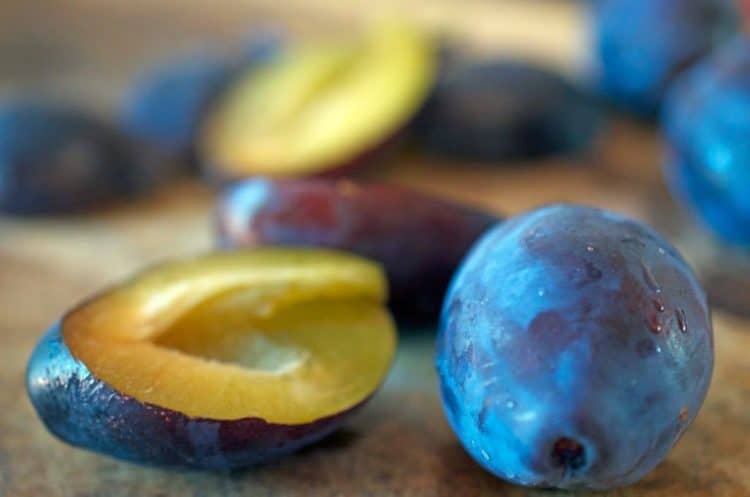 Besides their color, there was something else very special to me about these plums.  Seeing them brought back vivid memories of the lone plum tree on my boyhood farm.  Our plum tree was not in a prominent location, unlike the regal sugar maples or the brilliant lilac bushes that dotted the landscape of Imperial Acres where I grew up.  Instead, it was a bit off the beaten path on our farm,  but directly beyond one of the exits to the back fields, nestled tightly in a nook adjacent to a small patch of wild raspberries.  Our farm had scores of nooks, and scores of crannies, and throughout my 16 year tenure on the farm surely I learned nearly everyone one of them throughout it's 200 acres.  To this day when I close my eyes, I can still picture the place exactly as it looked then, perfect isolated country replete with woods, fields, and streams.  That this was a piece of heaven is irrefutable.
I don't recall my mom ever making any dishes from the fruit of our plum tree but that did did not stop me from looking for ideas to put this gift from my friend to good use.
Other than relishing the color of these plums and the wonderful memories they helped evoke, I wanted to learn a bit about them.  What did I learn?  Nothing new in particular, although in the process of reviewing their qualities and properties, I was reminded of the nutritional benefits derived from plums.  Not only are they beautiful on the eyes, they are great for your overall health as well.
I'm not here to say that this cake and accompanying fresh whipped cream are the healthiest thing in the world for you, but once again in moderation, a little of each now and then may be just what the doctor ordered.  For me, this recipe was more than just a piece of cake, it was a taste of life served on a dessert plate.  I hope you will consider giving it a try and please, let me know your thoughts.