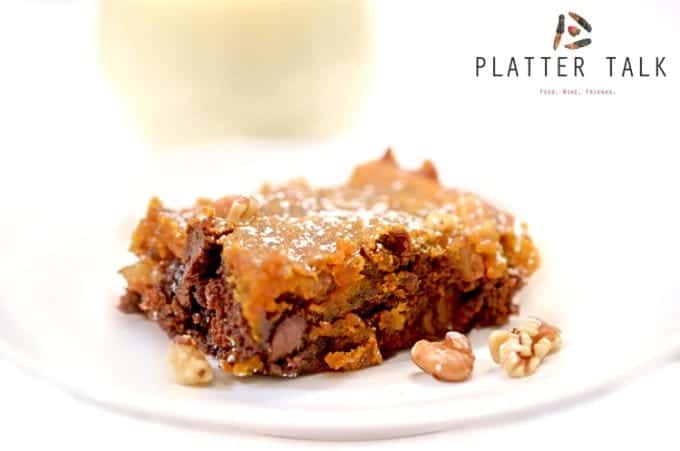 Pumpkin Brownies are one of those treats that are especially good for the fall holidays. Pumpkin Brownies are one of those treats that are especially good for any day. Which of these statements is true? If the name of this dessert is not enough to give the answer away, let me tell you a little about the ingredients. I'm pretty sure everyone reading this will agree that both of those statements are accurate.
Pumpkin Brownies
These easy to make and easy to eat pumpkin brownies consist of an egg and flour batter that gets divided shortly after birth. Into one half is added cocoa powder and chocolate chips.
Into the second half is added pumpkin puree, toasted walnuts, and warm autumnal seasoning. Just before going into the oven, the two layered halves are ever so gently swirled together. Surely, you could make these pumpkin brownies only during the fall season. But. Why on earth would you choose to do that. These Pumpkin Brownies are one of those treats that are especially good for any day. If you have any doubts, don't take my word for it, make them for yourself.  -Dan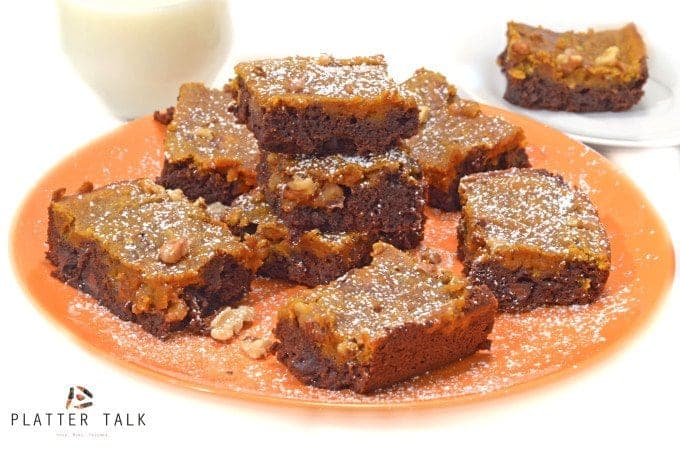 Be sure and have a taste of ALL of our Pumpkin Recipes!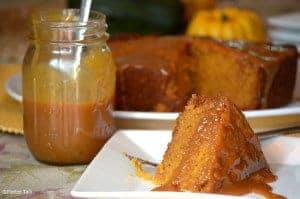 Never Miss Another Platter Talk Recipe
Pumpkin Brownies
Adapted from CroqueMadame
Author:
Dan from Platter Talk
Ingredients
¾ cup all-purpose flour
½ teaspoon baking powder
½ teaspoon salt
¾ cup butter, melted
1½ cups white sugar
2 teaspoons vanilla extract
3 eggs
½ cup cocoa powder
½ cup semi-sweet chocolate chips
½ cup pumpkin puree
½ cup chopped walnuts, toasted
¾ teaspoon ground cinnamon
½ teaspoon ground cloves
½ teaspoon ground nutmeg
Instructions
Preheat oven to 350 degrees F (175 degrees C).
Grease an 8x8 inch baking pan. Stir the flour, baking powder, and salt together in a bowl.
In another bowl, stir together the melted butter, sugar, and vanilla extract; beat in the eggs one at a time with a spoon. Gradually add the flour mixture, and stir the batter until it's evenly moistened. Divide the batter into 2 bowls, ⅓ in one bowl and ⅔ in the other bowl.
Into the bowl with more batter, blend the cocoa powder and chocolate chips.
In the second bowl of batter, stir in the pumpkin puree, walnuts, cinnamon, cloves, and nutmeg.
Spread the chocolate batter into the bottom of the prepared baking pan, and follow with the pumpkin batter.
Drag a kitchen knife or small spatula gently through the layers in a swirling motion, to create a marbled appearance.
Bake in the preheated oven until the brownies begin to pull away from the sides of the pan, and a toothpick inserted into the center comes out clean, about 50 minutes.
Cool in the pan, cut into squares, and serve.
You might also like
Gluten-Free Fudge Brownies
See how to make 5-star flour-free fudge brownies.
Iced Pumpkin Cookies
See how to make spicy, frosted pumpkin cookies.
Downeast Maine Pumpkin Bread
See how to make a simple pumpkin bread that's always moist and delicious.