This Healthy Haddock Recipe with a ginger and soy-based glaze will throw your taste buds into overdrive and leave plenty of calories for dessert. Try these baked haddock fillets with an Asian twist tonight!
Healthy Haddock Recipe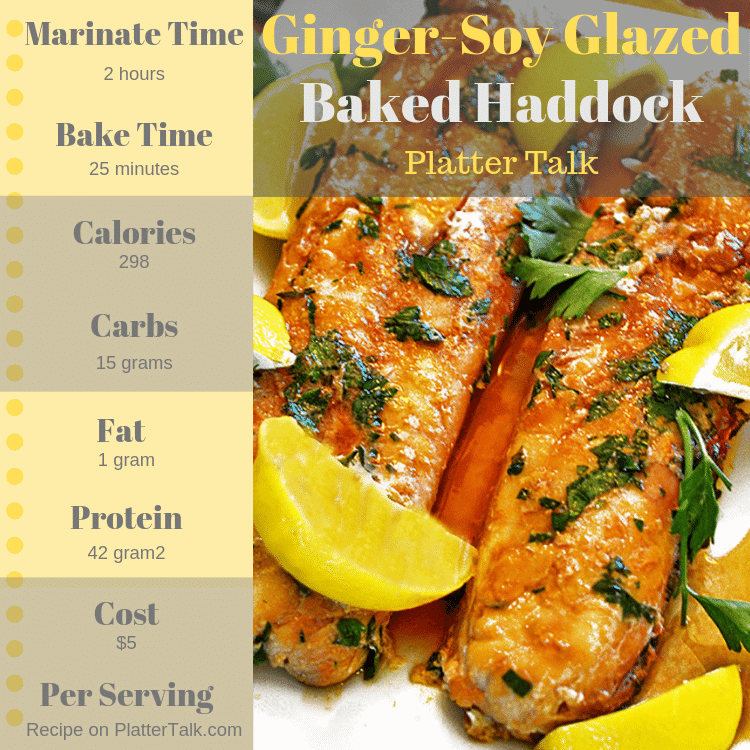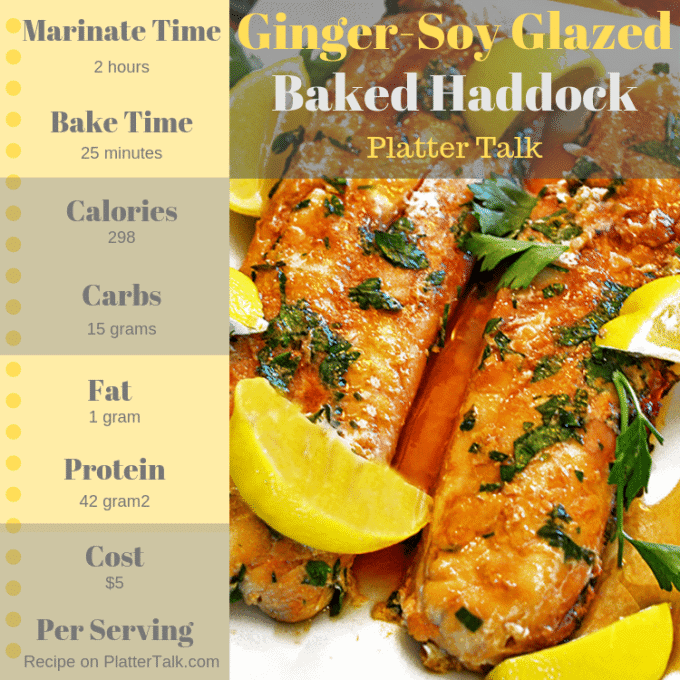 Baked haddock fillets with an Asian twist
I love seafood but have to admit that I eat far too little of it.  It's one of the things I love to order in restaurants because it seems we just don't make it often enough at the house.
It's simple and delicious recipes such as this one that causes me to ask myself just one question:  Why?
I suppose I'm fortunate in the sense that I grew up eating fish.  Summers were spent at our family camp in the beautiful foothills of New York State's Adirondack mountains.
Most days found me fishing in the Independence River, whose fresh waters swooshing over the vast bed of rocks helped all of us fall asleep each night.
It was there that I learned to love the taste of fish and I'm proud to say a good share of the trout, bass, sunfish, and bullhead fried up by my mom was caught on one of my hooks.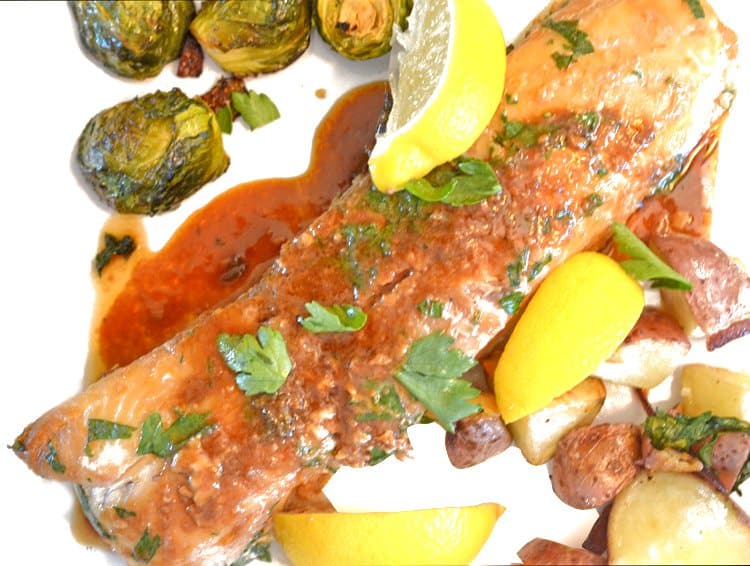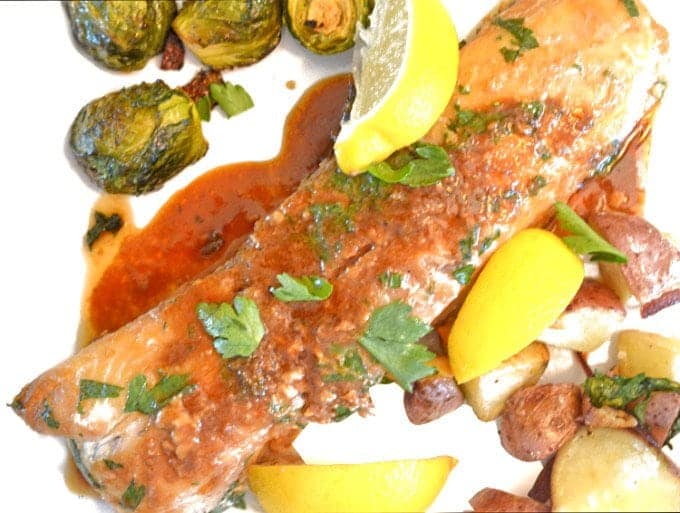 Over the years and by contemplating countless restaurant menus, my palate's taste for seafood has expanded.
Shrimp, scallops, mahi-mahi, sea bass, crab legs and of course lobster – I love it all.  Let's not forget salmon, perch (very prominent here in Wisconsin), walleye, and this recipe's feature:  Haddock.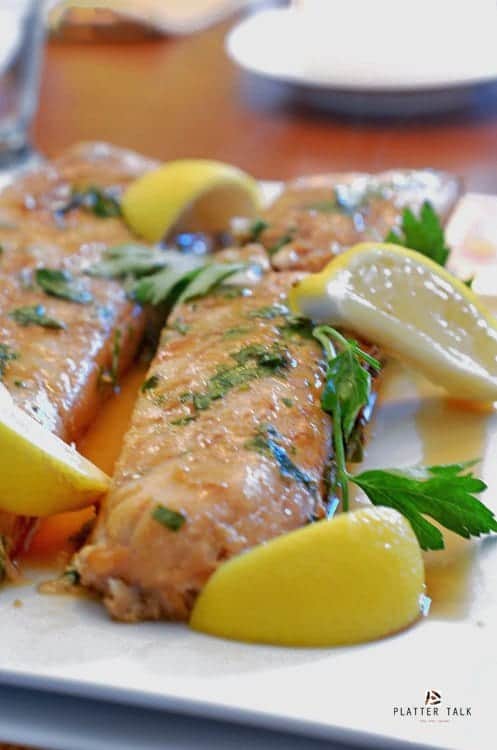 Healthy Haddock Recipe
It's lean, it's mild, and it's versatile. It can be deep-fried, fried in beer batter, broiled, or as in this recipe baked. The fresh ginger in this marinade along with soy sauce, lemon, and chopped parsley gives a solid flavor to this otherwise light-tasting fish.
Scott, who is only half "sold" on eating fish of any kind wolfed down this healthy haddock recipe.
We paired these baked haddock fillets with some oven-roasted Brussels sprouts and baby red potatoes, and once again, I found myself asking, "Why?" Why don't I make seafood more often? 
Give this one a try, and if you or someone in your family isn't big on seafood, this recipe just might turn their beat around.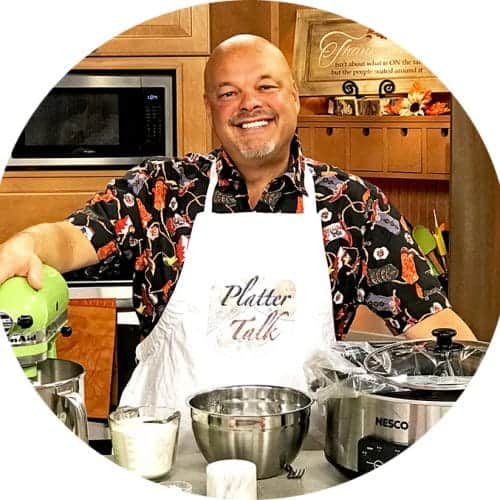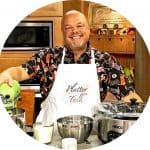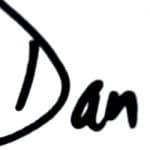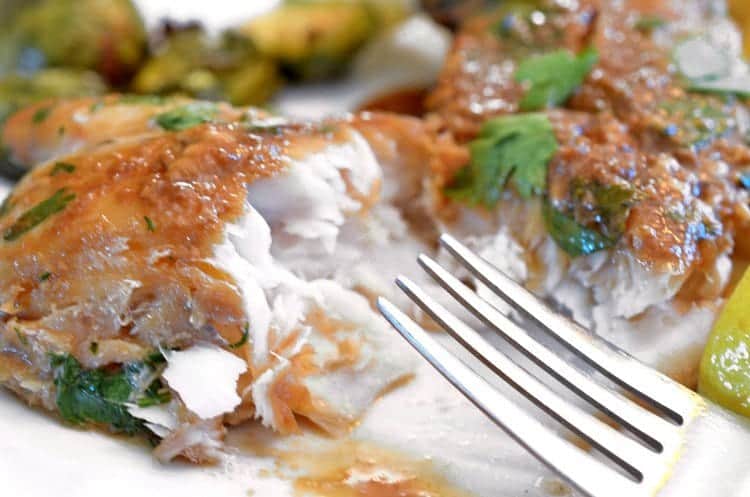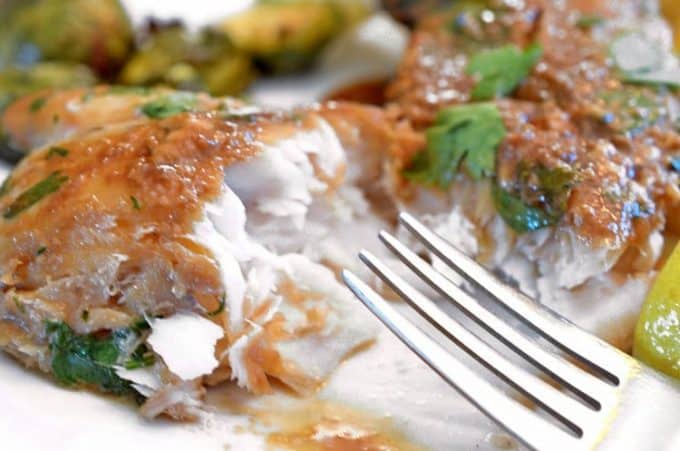 More Healthy Fish and Seafood Recipes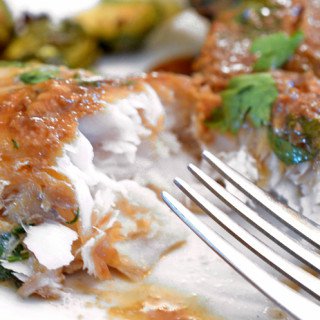 Healthy Haddock Recipe - Ginger Soy Haddock Recipe
These baked haddock fillets are bathed in a marinade of fresh ginger and soy, all accented with lemon and chopped fresh parsley. Make this healthy haddock recipe today!

Print
Pin
Rate
Ingredients
2

haddock fillets

about 1 lb. total

3/4

cup

low-sodium soy sauce

1

chunk of fresh ginger

approximately 1"x2", peeled and grated

1/4

cup

finely diced white onion

1/4

cup

brown sugar

juice from 1 lemon

1/4

cup

chopped Italian parsley leaves

salt and pepper to taste
Instructions
Combine ingredients for marinade in small mixing bowl.

Arrange haddock in 2 inch deep dish and pour marinade over fish, turning fillets to ensure they are well soaked.

Cover dish and refrigerate. Allow to marinade for 1 hour, longer for fuller flavor.


Preheat oven to 325 degrees.

Bake fish in marinade for 25 minutes, or until cooked throughout and tender and flaky.

Serve haddock on warm plates, spoon juices from pan over each serving.
Nutrition
Calories:
298
kcal
|
Carbohydrates:
15
g
|
Protein:
42
g
|
Fat:
1
g
|
Saturated Fat:
1
g
|
Cholesterol:
122
mg
|
Sodium:
1500
mg
|
Potassium:
857
mg
|
Fiber:
1
g
|
Sugar:
28
g
|
Vitamin A:
129
IU
|
Calcium:
64
mg
|
Iron:
3
mg