I think that if you ask any one of our boys what their favorite food is, they would all say mac and cheese.   We make a lot of mac and cheese.  If is not very often that we don't have any children around, but today was one of those days.  I was craving mac and cheese myself, but without the kids, it did not feel right.  But wait, what if I was able to make mac and cheese "adult" friendly? Have I peaked your interest?
With the weather being so cold lately, who wants to go out to the grocery store?  Not me.  My challenge was to use only things that we had in our house.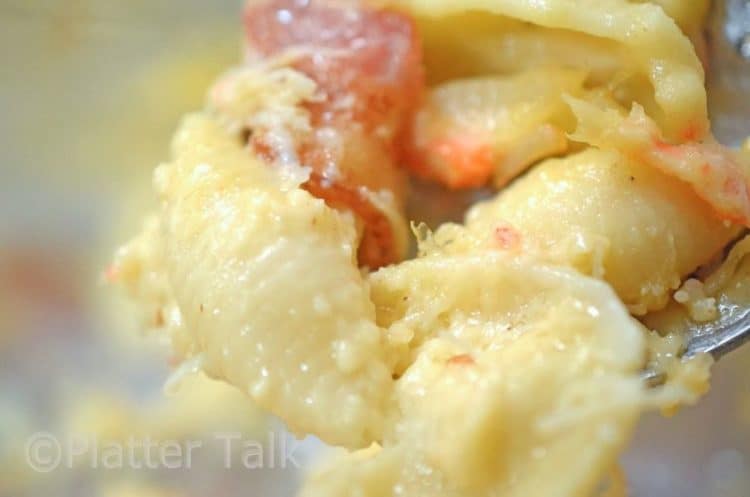 So, I went grocery shopping in our kitchen.  What did I find you may ask?  Some smoked Gouda cheese purchased for the holidays, grated sharp cheddar cheese, along with some bacon.  Well certainly that would make a nice base for mac and cheese, but I wanted to step it up a bit.  When I opened the freezer, it hit me, crab legs.
I purchased those for the holidays as well, but never made them.  This would most certainly make my mac and cheese more adult in composition.
After a little of this and a little of that, the mac and cheese was done.   My challenge was complete.  I was successful in making a delicious "grown-up" mac and cheese.  I think that I may have found my new favorite food.  Have bite and let me know what you thnk!