Try this Cornell chicken, and you'll agree it may be the best barbecue chicken you've ever tasted.
Whoever thought that New York Chicken could taste this good?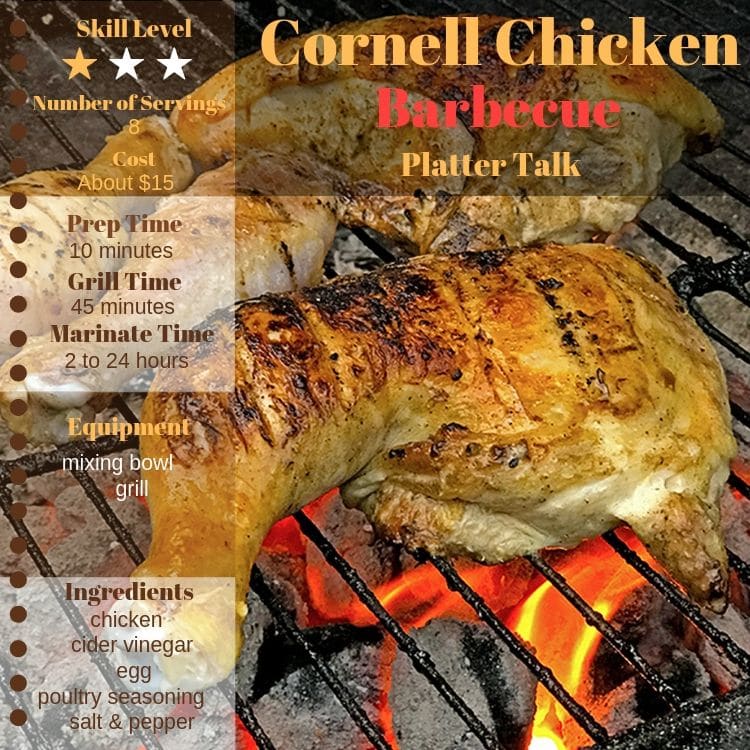 Cornell Chicken Barbecue Recipe

Anyone reading this post and who has followed Platter Talk knows that my love of all things tasty started in my early childhood.
The foothill region of upstate New York state's Adirondack mountains is known for its harsh snowy winters, its soft hilly landscapes, outdoor recreations of all kinds,  and like any area, unique foods not found anywhere else.
I grew up calling this Barbecue Chicken
This Cornell chicken recipe is what I grew up believing to be a family recipe for grilled chicken that was first concocted by my Grandpa Zehr. 
Of course, no one referred to it as grilled chicken back then, nor do they today. 
In northern New York state, it's called barbecued chicken, and through the years it gradually dawned on me that it wasn't my Grandpa Zehr who put this recipe together.
Cornell Chicken Recipe. The unofficial food of the New York State Fair.
The recipe is instead credited to Dr. Robert Baker, who back in 1946 was a professor from Cornell University located in Ithaca, NY.  You can read about the creator of Cornell Chicken here.
Some people call this barbecue chicken recipe, "The most famous State Fair food you've probably never heard of."
In the mid-west, specifically Wisconsin, there are "brat fries" every single Saturday, somewhere throughout the state – winter, spring, summer, and fall. 
In northern New York state, chicken barbecues are almost as frequent. 
It is made for benefit events, at community auctions, at church functions, family reunions, the New York State Fair, and in and around just about any life event that can be accompanied with food.
I was nothing less than shocked when I discovered just a few years ago by googling Cornell Chicken; there were multiple web pages referencing this grilled chicken recipe. 
For me, it was as if my Grandfather who would be well over 100 years old today, had suddenly aligned himself with Google. 
Mystifying yet real. 
It's not unusual for my brother-in-law, who now lives in Sarasota, Florida, to put 40 lbs. of juicy, plump chicken over a hotbed of coals, encased with cinder blocks. 
Often the chicken is grilled in halves, providing a serving size for the most serious of eaters.
How to Make Cornell Chicken on the Grill
I try to put this Cornell chicken recipe together once or twice a year. 
On this past Memorial Day weekend, I committed to preparing it over coals, instead of a gas grill. 
A day before I made it, I called my brother Don, some 1,200 miles away to gain some input from him on the technique. 
He offered no direct advise but just some cautionary words about wind, about the importance of not covering the grill while the chicken grilled, and the advantage of being able to adjust the height of the rack depending on the heat of the coals. 
Pro Tips for Cornell  Chicken Barbecue
Your coals have to be white-hot
The oil in the marinade will fuel the fire. Have a glass of water to quell the flames when necessary.
The chicken skin may look burned, that's OK! Just don't let the fire get away on you.
You can't leave the grill unattended when making Cornell chicken; it's a very hands-on process.
You can even bake this in the oven (in the event of rain or earthquakes or snow flurries, etc.)
Realizing he couldn't give me any more specific hints on a successful outcome since he was in Florida and I was in Wisconsin, I was happy for at least having an excuse to chew the fat with him over the phone and to have the chance to say hi. 
We never get together enough anymore.
To Marinate the Chicken (or Not!)
When I was a boy, we never marinated the chicken.
Instead, my mom or dad would constantly baste the meat as it barbecued over the hot coals.
This method can build a savory crust which you have to taste to appreciate fully!
If marinating, it's best to soak the chicken a minimum of 2 hours, but up to 24 is even better.
I have marinated the chicken for 2 days before grilling it and it turned out beautiful and delicious.
Pro Tips for Marinating Chicken

If marinating, it's best to soak the chicken a minimum of 2 hours but up to 24 is even better.
Use large zip-lock bags to soak the chicken.

 Remove as much air as possible before sealing and then place the bag(s) in a large mixing bowl in the refrigerator.
Rotate the bags (turn/flip) every couple of hours to ensure an even soak.
Always refrigerate while marinating.
Teaching the Next Generation How to Barbecue Chicken
Back to where I started with this post, and back to where I started this life,  I grew up eating this chicken and my family has continued to make it for many decades now. 
I couldn't help feel some pride as I watched my 16-year-old son tend the grill over Memorial Day weekend, realizing he was the  fourth generation of my family to make this down-home-food,  a recipe standard that is now a part of my roots.

Two other families joined us for the "barbecue" and this Cornell chicken recipe was a hit with everyone. 
The taste was as I remembered growing up, and I loved having the chance to tell my boys a little about the recipe and how it was a part of their heritage that someday they would be making for their kids. S
What to serve with Barbecued Chicken
Green salad
Potato chips
Corn on the cob
Coleslaw
Good outdoor weather is here now, and I realized that we have to plan a chicken barbecue again, very soon.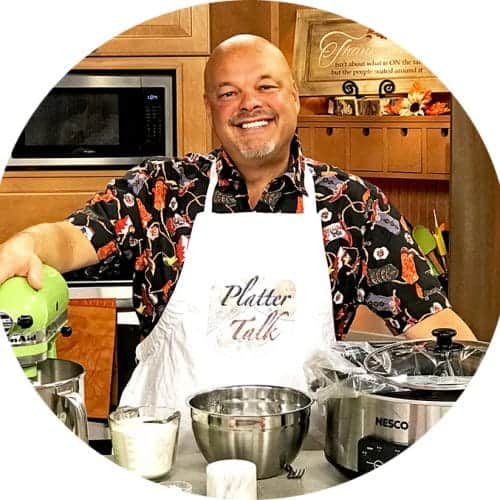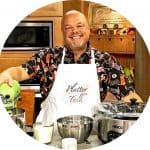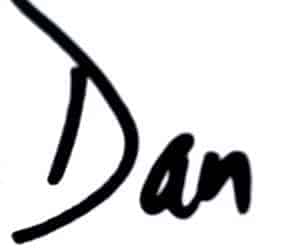 More of our Recipes for the Grill
If you've tried this Cornell Chicken Barbecue or any other recipe on Platter Talk, please let us know your thoughts in the comments below, we love hearing from you! You can also FOLLOW US on FACEBOOK, INSTAGRAM, and PINTEREST to see more delicious food and what we have cooking.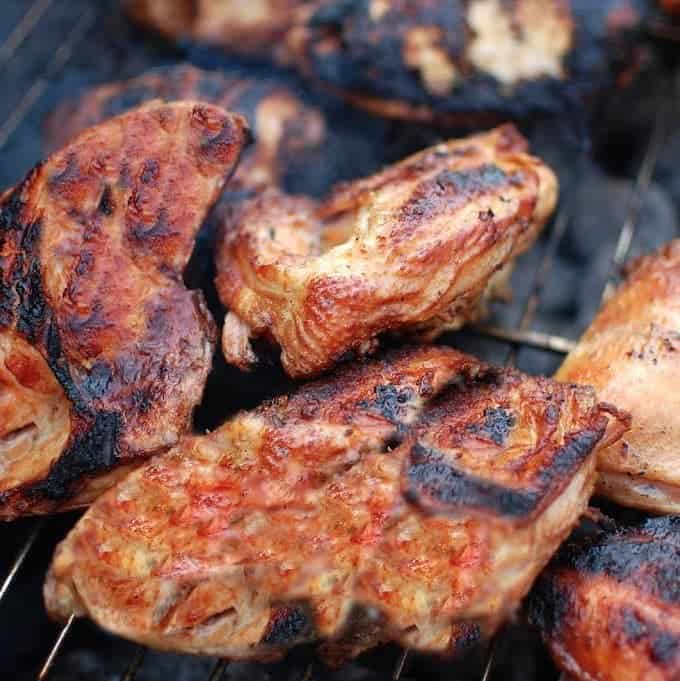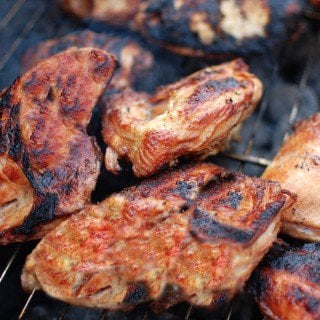 Cornell Chicken Barbecue
This Barbecue Chicken recipe may just be the best chicken on the grill that you've ever tasted. Try this New York Chicken from Platter Talk.

Print
Pin
Rate
Ingredients
2

chickens

halved or cut up

2

cups

apple cider vinegar

1

cup

vegetable oil

1

egg

2

tablespoons

kosher salt

1

tablespoon

garlic salt

optional

2

teaspoons

poultry seasoning

1

teaspoon

fresh ground peppercorn
Instructions
In a large bowl, combine oil and vinegar, add egg and beat thoroughly until will mixed. Add remaining dry ingredients and stir well.

The chicken can be marinated from 2 hours to overnight, or it can be basted with a brush, while on the grill. To marinate, place chicken in bowl, and pour sauce over it and cover with plastic wrap. Refrigerate until ready to grill.

Prepare charcoal in grill and heat till coals are starting to turn white, then evenly distribute coals throughout base of grill. Place oiled rack on grill. Place chicken on grill and barbecue on each side 20 to 30 minutes, depending on heat of coals. Turn frequently to avoid burning. Grill until juices run clear when cut with tip of knife, or internal temperature reaches 165 degrees.
Notes
Adjust sauce/marinade quantity to amount of chicken you are grilling, maintain a 2:1 ratio of cider vinegar to oil. Similarly, adjust salt and other seasonings to quantity and taste.
If marinating, place chicken in gallon size zip-lock bags. Place sealed bags in large bowl or basin in refrigerate. Rotate the bag periodically to ensure even distribution of marinade.
The chicken will require constant attention while grilling due to the oil dripping on the coals. Have a glass of water available while grilling to squelch flames from hot coals.
If chicken is cut up into breasts, thighs, wings, and legs, start off by grilling the breasts and thighs as they will take longer than the smaller pieces.
Avoid closing lid on grill if possible to avoid smokey flavor. If you have to close lid, be sure to open vents on lid.
You can make this on a gas grill as well. Preheat grill to medium high setting and tend to chicken as outlined above.
Nothing goes better with this chicken than a green salad and baked beans!
Nutrition
Calories:
750
kcal
|
Carbohydrates:
1
g
|
Protein:
57
g
|
Fat:
54
g
|
Saturated Fat:
17
g
|
Cholesterol:
305
mg
|
Sodium:
2855
mg
|
Potassium:
700
mg
|
Fiber:
0
g
|
Sugar:
0
g
|
Vitamin A:
2835
IU
|
Vitamin C:
7.9
mg
|
Calcium:
45
mg
|
Iron:
4.9
mg
The original recipe for Cornell Chicken on Platter Talk was published on May 31, 2013