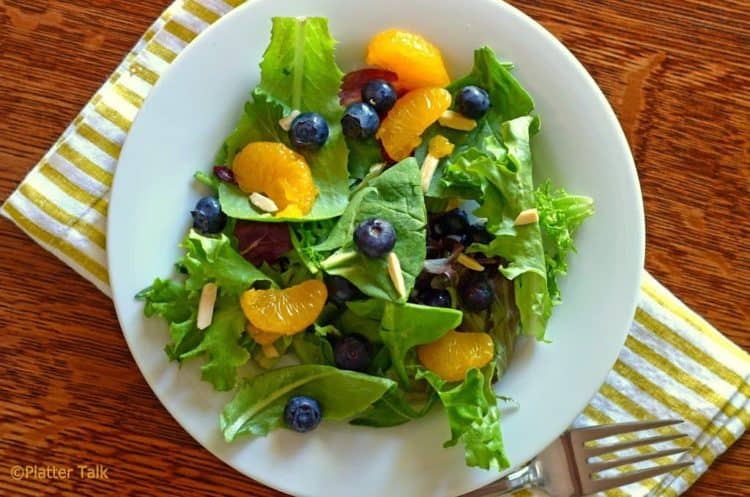 It's summer time! Perhaps not officially according to the calendar but don't be a Debbie-Downer, OK? With temps in the 80's and farmer's markets starting to open their gates all across the mid-west, we know the season is up on us. This salad, laced with mandarin oranges and fresh blueberries is just the ticket for a delicious ride on the 2014 summer train.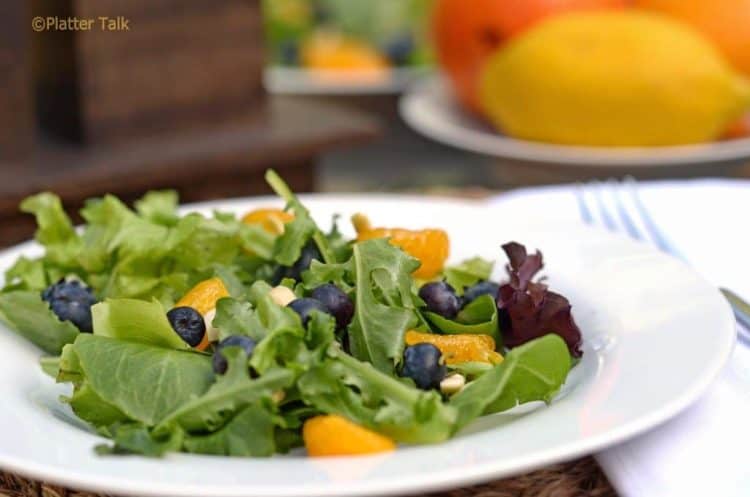 Our kids love mandarin oranges. They also are pretty fond of blueberries. Fresh, leafy greens – not so much. By mixing all of these together, doused with a little sweetened juice from the oranges and complimented with a big glass of fresh lemonade, you would be led to believe that green salads are among our kids favorite foods.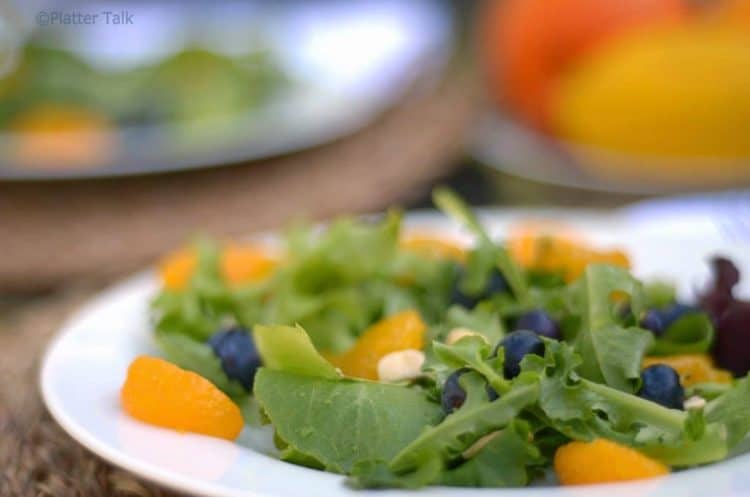 Of course, it isn't just our kids who enjoy this salad. Their parents do as well. It's great as a side for outdoor cooking, family reunions, or as a warm-weather lunch onto itself. Uncomplicated and simple to put together, it's a plate of healthy fruit and greens. It's a plate of summer.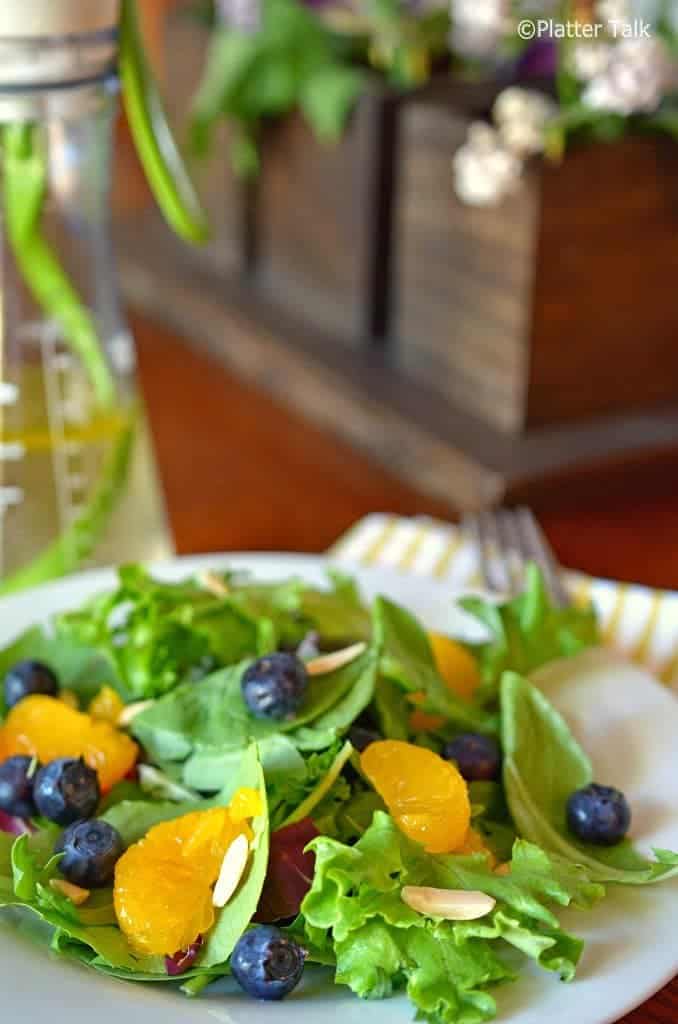 Be Sure and Follow Platter Talk on Facebook and Never Miss A Great Recipe!
Mandarin Orange & Blueberry Salad
Recipe
yield
s 4 servings
Ingredients
2 cups fresh salad greens, washed and rinsed

1 cup fresh blueberries, washed and rinsed.

1 11 oz. can mandarin oranges, drained with juice reserved

2 tablespoons sugar

2 tablespoons white wine vinegar

1/4 cup almond slivers, toasted
Instructions
Preheat oven to 350 degrees.

Toast almond slivers (in single layer) on baking sheet for 7-10 minutes until golden brown.

For the dressing, thoroughly mix reserved juice, sugar, and white wine vinegar.

Plate greens, place orange slices and blueberries on top, then sprinkle with toasted almonds.

Apply dressing and taste the summer.