Braised vegetables are an easy fall side dish and the perfect Thanksgiving recipe.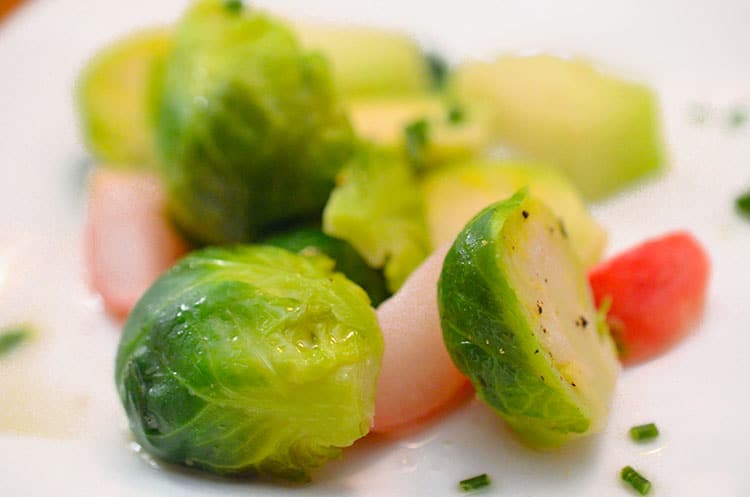 Braised Vegetables
With the high season for food closing in on us here in the U.S., it's never too early to start thinking about our Thanksgiving menu.
In addition to the main event, there are appetizers, soups, salads, and desserts to be made.
And sides dishes.
Lots of side dish recipes.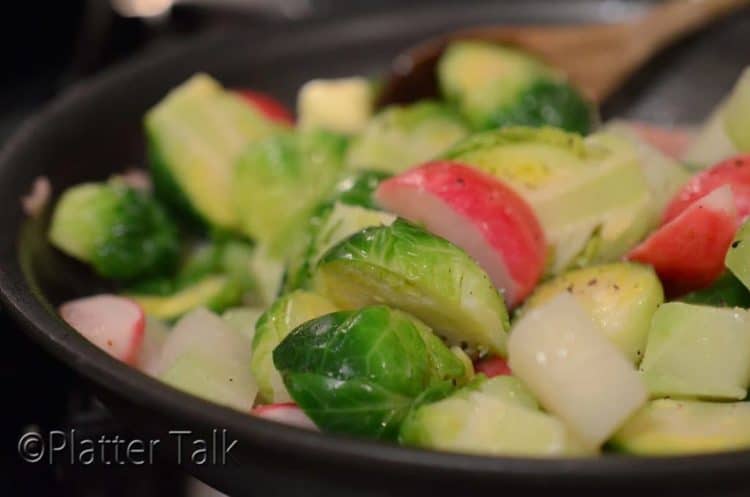 This little dish caught my eye while leafing through Ad Hoc At Home, by Thomas Keller.
It is reasonably healthful, void of carbs and heavy cream, and completely seasonal with Brussels sprouts and root vegetables.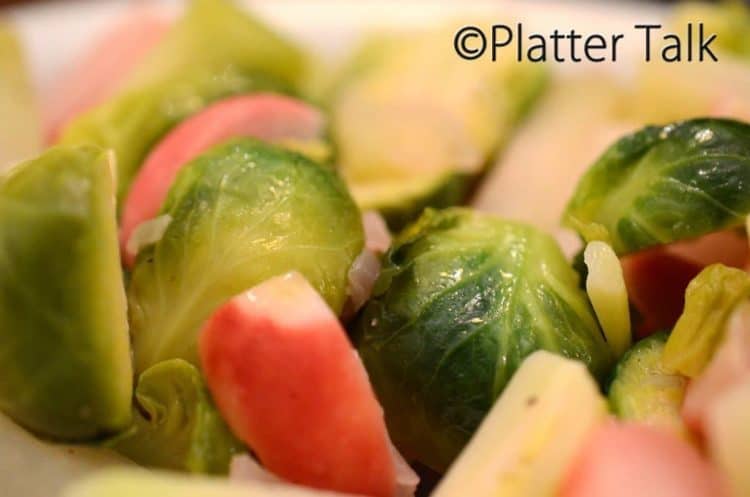 We are accustomed to eating radishes when raw.
In this recipe, the divided radishes are gently cooked in butter.
The resulting crisp sweetness is vastly unlike the sharp bite of raw radish.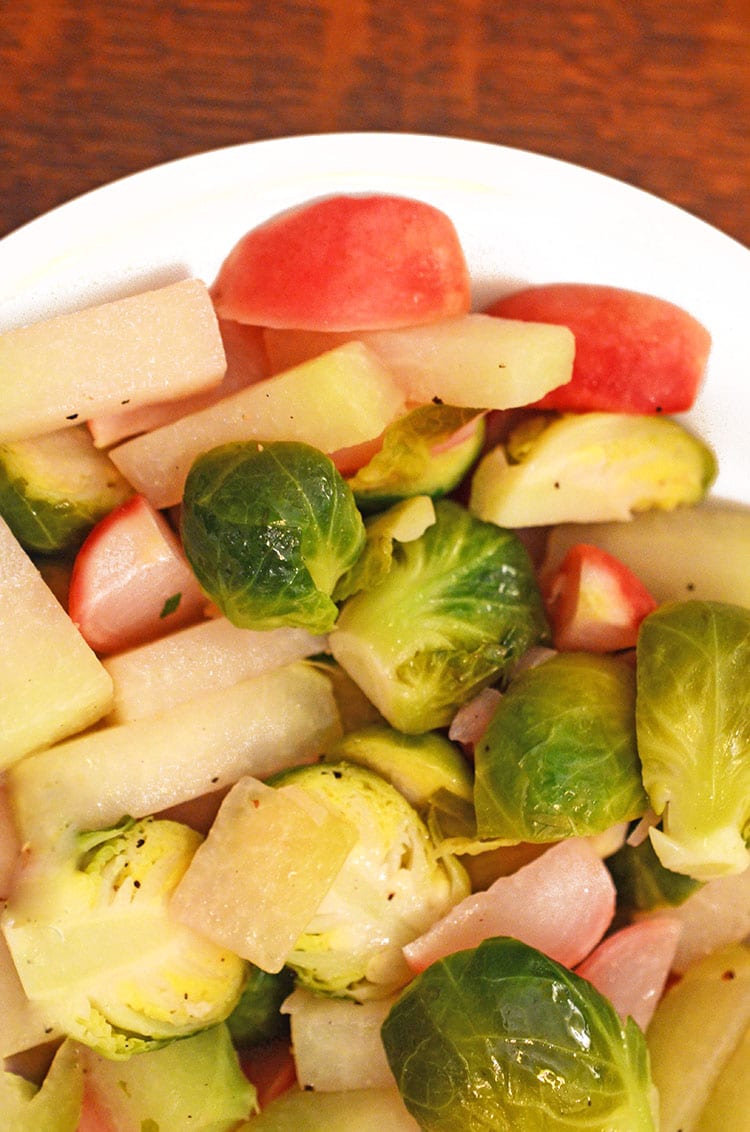 The tender kohlrabi lends another, mellow and pleasing soft crunch to the dish, echoing the flavors and texture found in the inner stalk of broccoli.
Finally, the Brussels sprouts, blanched in salted water to enhance and extract their sweetness, provide a solid foundation for the accompanying root vegetables.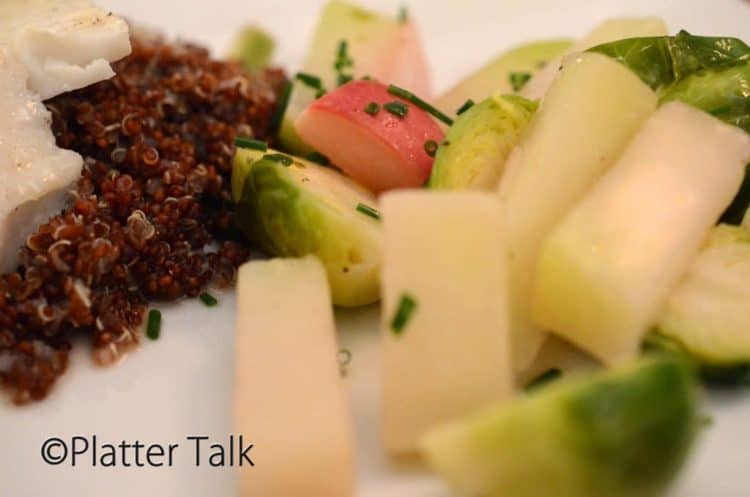 We gave this a trial run this evening and served it with some fresh cod and quinoa.
As a side dish, it passes with flying colors.
It possesses the versatility to pair with almost anything but is especially well suited for autumn fare, tailor-made for the Thanksgiving table.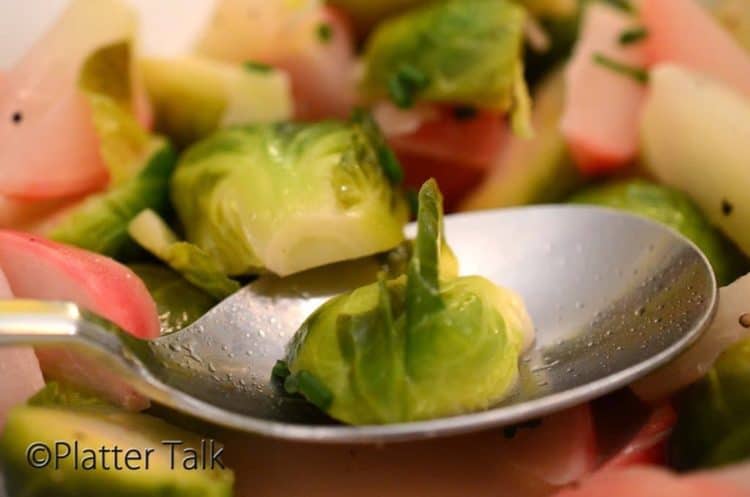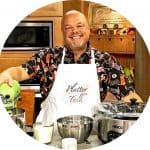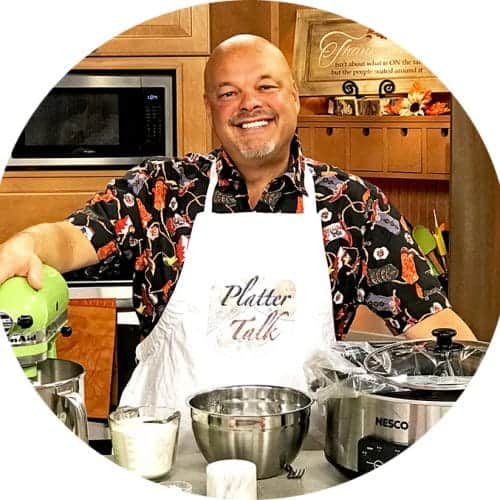 More Fall Side Dishes
If you have tried this Braised Vegetable Recipe let us know in the comments below! You can also FOLLOW US on FACEBOOK, INSTAGRAM, and PINTEREST to see what we have cooking!
📖 Recipe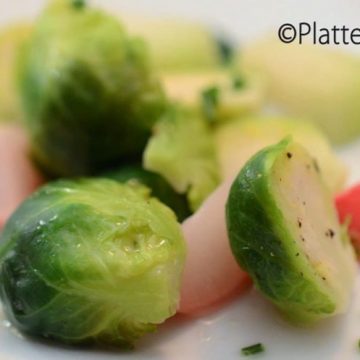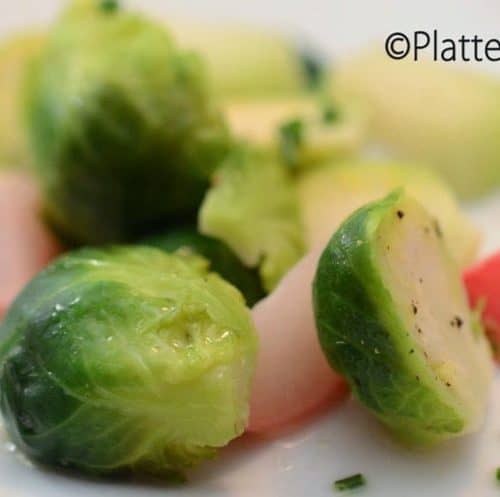 Butter-Braised Radishes, Kohlrabi, and Brussels Sprouts
A savory braised vegetables dish adapted from Thomas Keller
Print
Pin
Rate
Ingredients
12

ounces

Brussels sprouts

2

bunches

about 18 Easter or red radishes, about 1-½ inches in diameter

8

tablespoons

1 stick; 4 ounces unsalted butter

1

tablespoon

minced shallot

½

teaspoon

granulated sugar

½

teaspoon

vinegar

plus more to taste

Kosher salt and freshly ground black pepper

½

cup

Chicken Stock or Vegetable Stock

plus more if needed

6

kohlrabi

about 2-½ inches in diameter

1

tablespoon

finely chopped chives or mint
Instructions
Bring a large pot of salted water to a boil.

Prepare an ice bath.

Meanwhile, trim the root ends of the Brussels sprouts and remove and discard any tough or bruised outer leaves. Cut the sprouts in half through the root end.

Blanch the sprouts until tender, about 4 minutes. Chill in the ice bath and drain. Transfer to a tray and put in the refrigerator to chill.

Trim the greens from the radishes and wash the radishes under cold water. Cut larger radishes into 6 wedges each, smaller radishes into quarters.

Melt 4 tablespoons of the butter over medium heat in a sauté pan big enough to hold the radishes in a single layer.

Add the shallot and cook for 2 to 3 minutes, stirring often, until softened.

Add the radishes. sugar, and vinegar, season generously with salt and pepper, and add ¼ cup of the stock. Bring to a simmer, cover the pan, and simmer gently for about 8 minutes, until the radishes are crisp-tender. Cook uncovered, swirling the pan, to glaze the radishes, about 4 minutes. Set aside.

Bring a large pot of salted water to a boil.

Meanwhile, cut the stems and roots from the kohlrabi. Stand each kohlrabi on a cut end and peel it with a sharp knife, cutting deep enough to reach the tender flesh. Cut lengthwise into slices about ½ inch thick. Trim the rounded sides of the slices and cut the kohlrabi into ½-inch-wide batons. You need 2 cups of batons (reserve any remaining kohlrabi for another use).

Add the kohlrabi to the boiling water and cook for 5 minutes, or until tender. Drain and transfer to paper towels to drain thoroughly.

Bring the remaining ¼ cup stock to a simmer in a large sauté pan. Whisk in the remaining 4 tablespoons butter until emulsified and smooth. Add the Brussels sprouts and kohlrabi and cook over high heat for 45 seconds. Add the radishes and any liquid remaining in the pan and heat through. If the butter begins to break, you can swirl in another couple of tablespoons of stock or water. Toss in the chives and season with salt and pepper and a few drops of vinegar, or to taste. Transfer the vegetables to a platter.
Nutrition
Calories:
311
kcal
|
Carbohydrates:
23
g
|
Protein:
8
g
|
Fat:
24
g
|
Saturated Fat:
15
g
|
Cholesterol:
61
mg
|
Sodium:
113
mg
|
Potassium:
1150
mg
|
Fiber:
11
g
|
Sugar:
9
g
|
Vitamin A:
1422
IU
|
Vitamin C:
212
mg
|
Calcium:
96
mg
|
Iron:
2
mg