Bacon & Scallions Deviled Eggs Recipe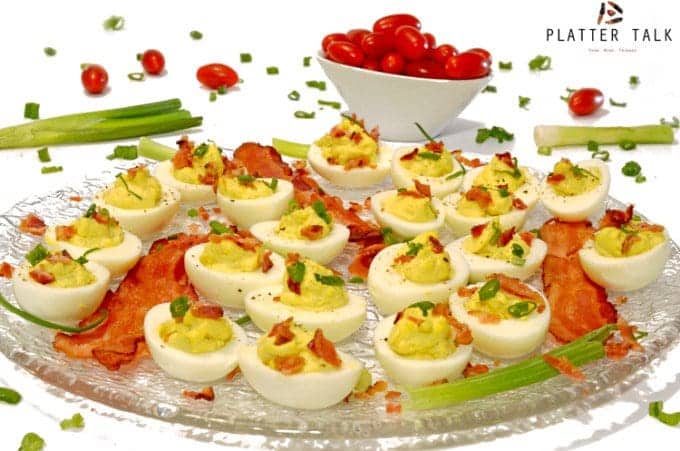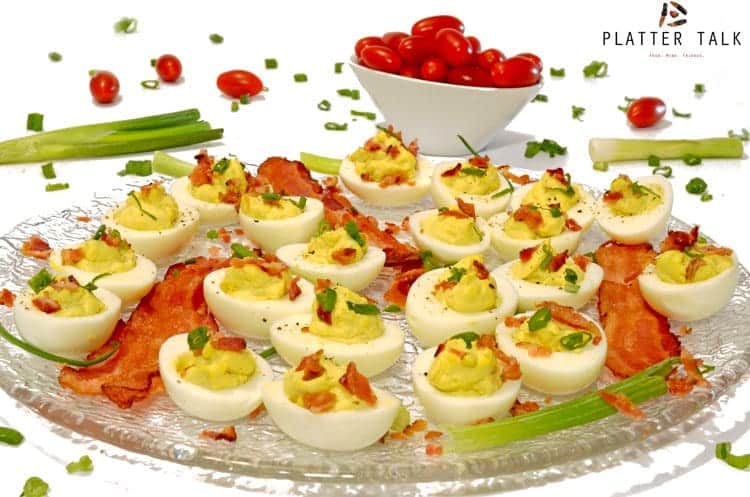 It's picnic season here in the U.S. and few things go better at such a gathering than deviled eggs. We took this American classic and added a few touches that put it clear over the top.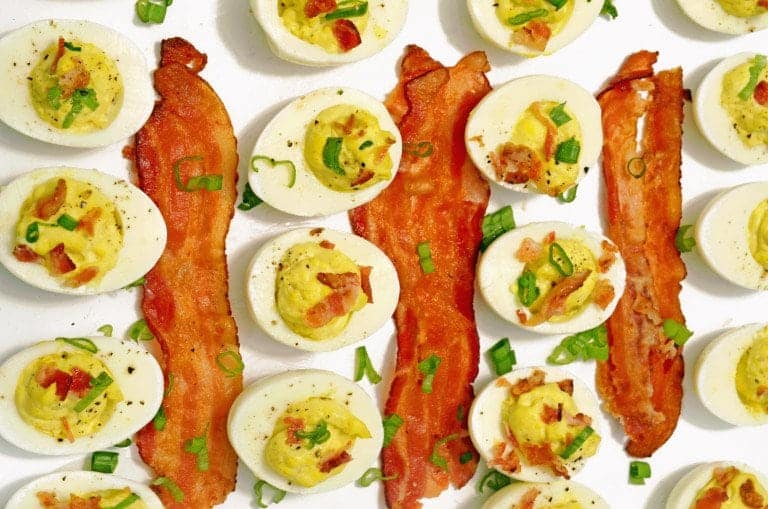 Bacon & Scallions Deviled Eggs Recipe
We've brought you a whole new way to eat the classic combination of bacon and eggs and I think you're going to love it. Forget the toast and bring out the mayo, and Dijon mustard. Chop up some green onions, add a dash of salt and a sprinkle of pepper and you are ready to party with this Bacon & Scallions Deviled Eggs Recipe from Platter Talk.  These savory bites of creamy goodness start with boiling eggs. Here's a sure-fire method of preparing perfect boiled eggs: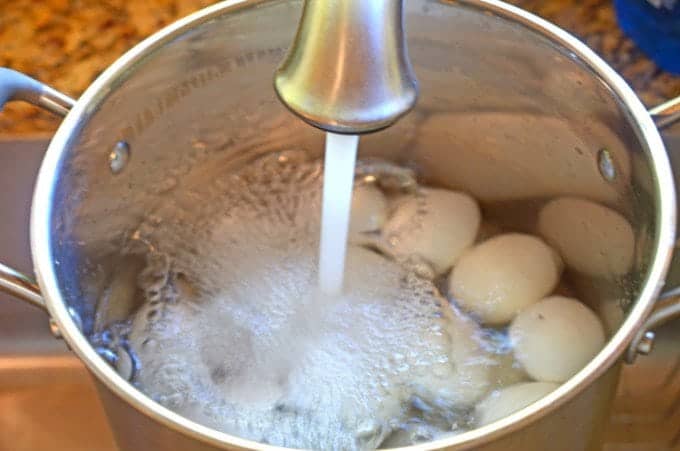 How to perfectly boil eggs
Place eggs in a large sauce pan.

Add enough cold water to pan to cover eggs with an inch of water.

Place pan of eggs and water on hot stove, bring to boil and cover.

Boil for 10 minutes and remove from heat.

Allow eggs to set in hot water for 10 minutes then drain hot water from pan and replace with cold tap water.

Exchange with cold tap water again until eggs are cool enough to handle.

Peel when ready to use.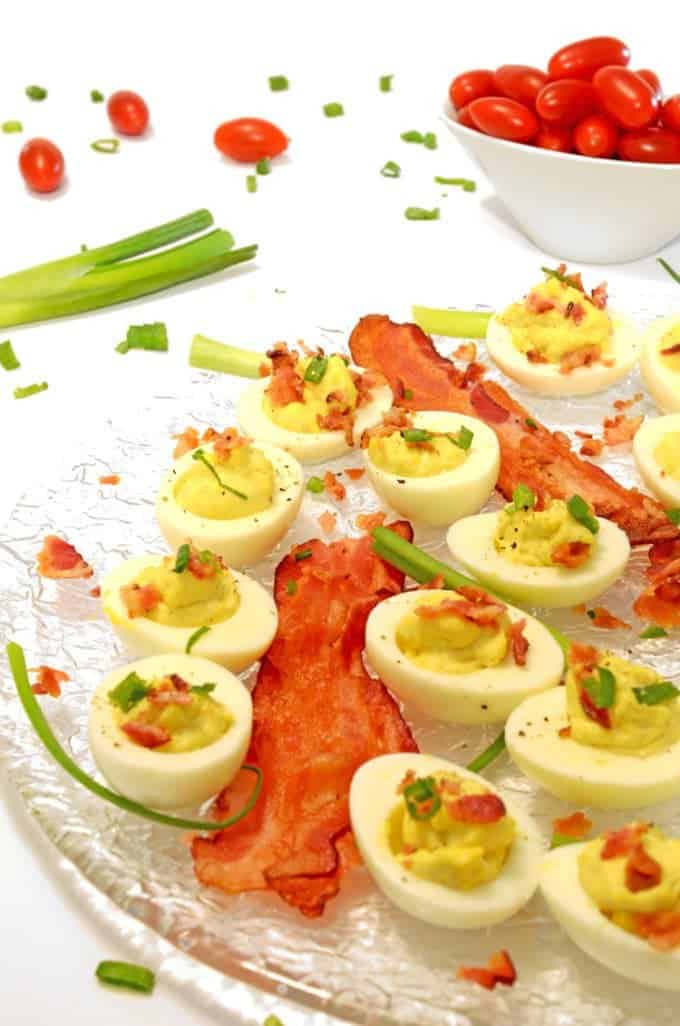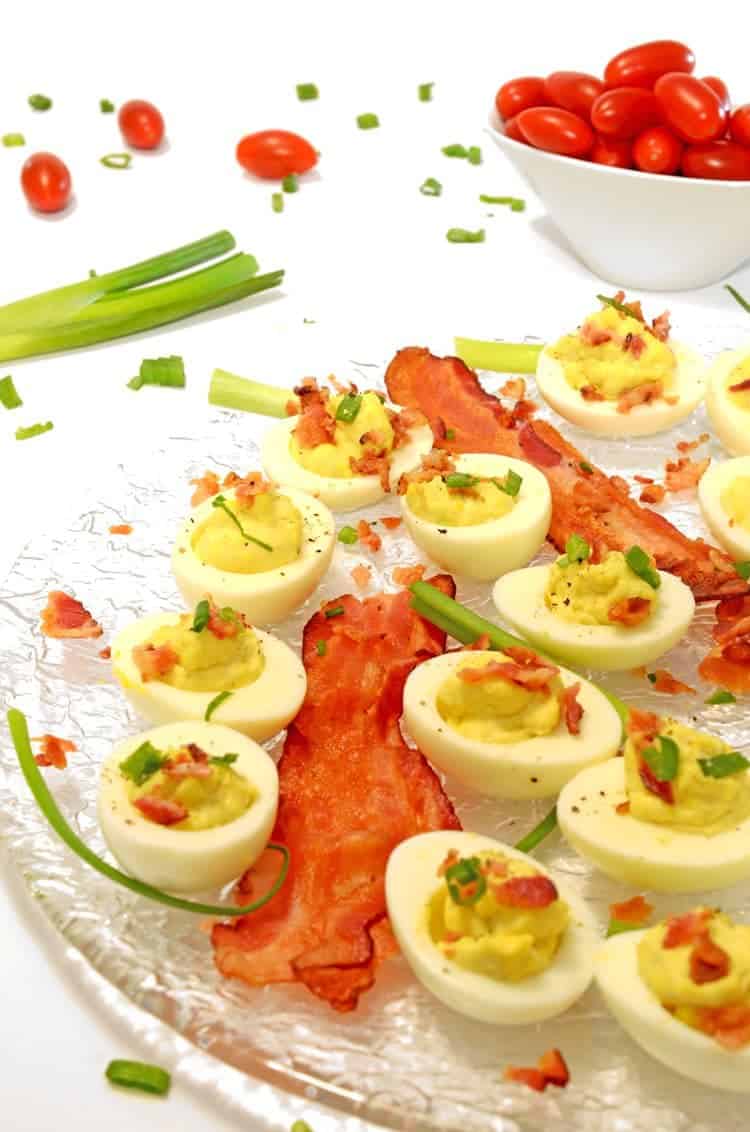 Perfect for family reunions, church functions, summer picnics and holiday get-togethers, this Bacon & Scallions Deviled Eggs Recipe is easy to make. A word of caution though: Bring copies of this recipe. Everyone who tries one of these is going to want it.