This Boat Bars Dessert Recipe in an easy and dreamy baked treat, created by my late mother-in-law, years ago. In many ways, these boat bars are a reflection of the lady behind them. Guaranteed to bring a smile to your face, everyone loves these delicious and uncomplicated Boat Bars.
Oatmeal Chocolate Chip Bars
One of the magical things about food is how it is capable of taking us back to another time and place.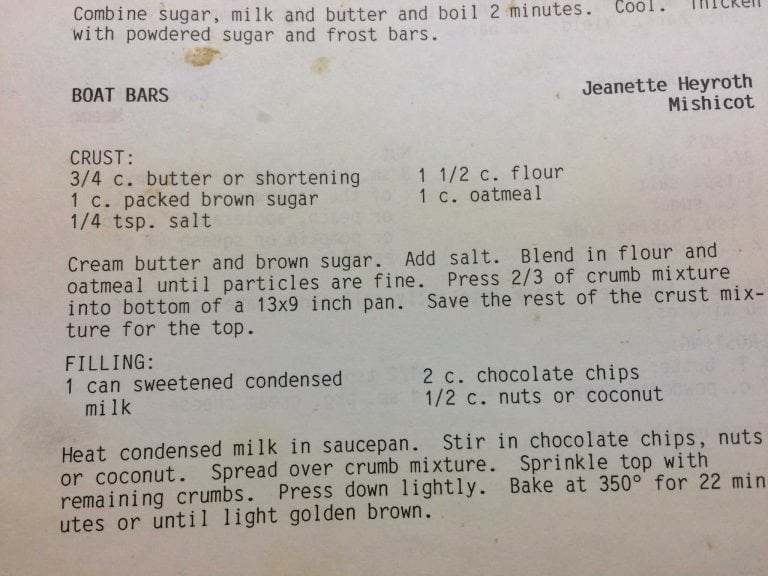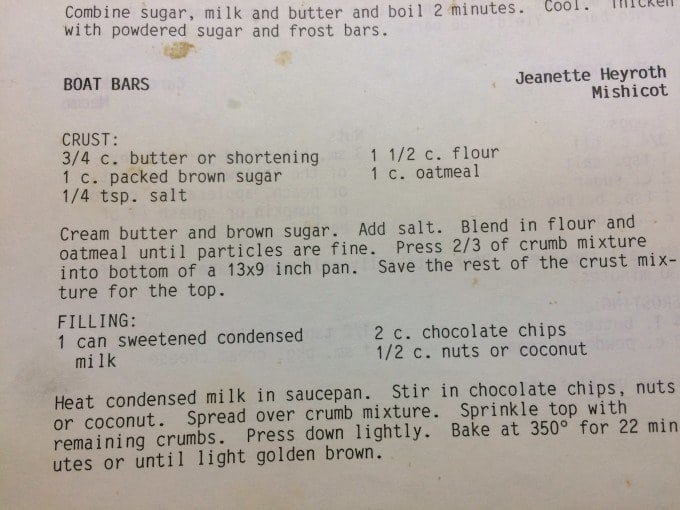 When I asked for this recipe, I was sent this tangible memory, a photo taken from the church cookbook. This was about as close as possible to getting the recipe directly from Janette, who has been gone for over a decade now.
These Boat Bars were nearly synonymous with Jeanette.  Her kitchen knew no strangers and if you ever walked into it, chances are very high that there was a pot of brats on the stove and a pan of Boat Bars.
You're probably wondering why these are called Boat Bars. Although I know the answer, it's one that I won't divulge. It's only proper for certain things to remain within the circle of family and loved ones. For the purpose of this post, the origin of this recipe's name is not relevant.
One bite of these and you will instantly realize what is relevant: Their taste.
These Boat Bars feature a chewy, chocolate texture. They go together quickly and they have a tendency to disappear even faster.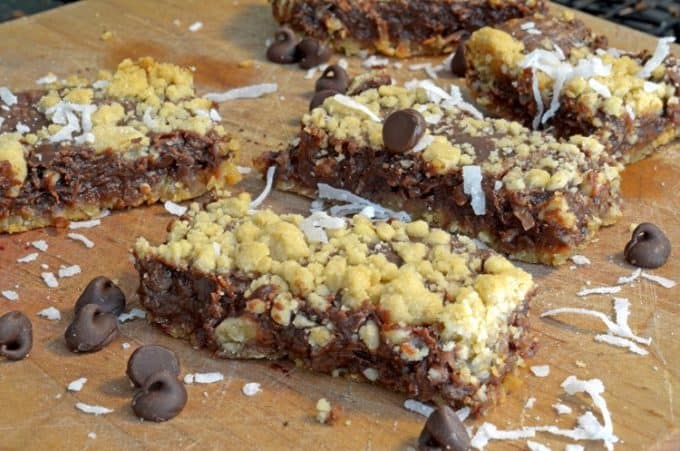 Make these today and you'll have just a small idea of how special the lady was behind these boat bars.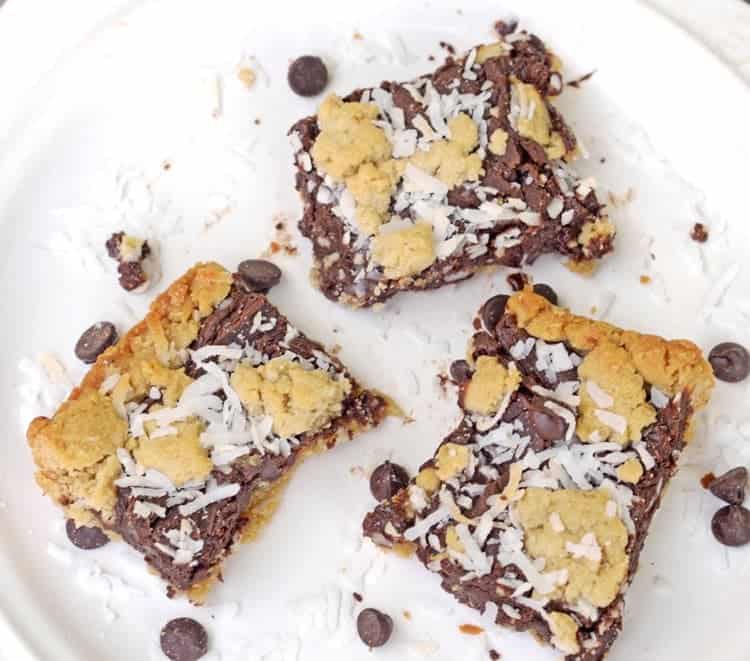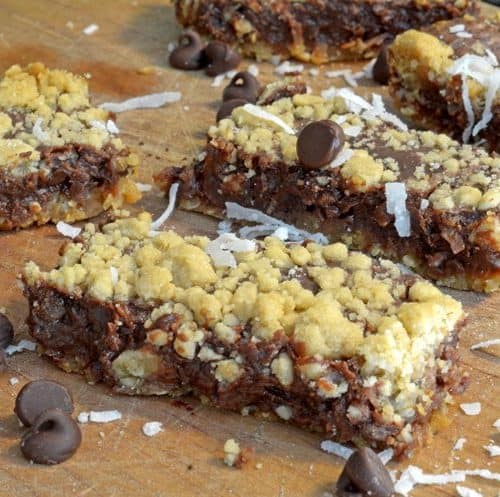 Oatmeal Chocolate Chipe Bars
Chocolate Chip Oatmeal Bars are an addictive and easy cookie bar recipe with few ingredients. Recipe from wonderful late mother-in-law, Jeanette Fetzer Heyroth.
Print
Pin
Rate
Ingredients
for the filling
1

can sweetened condensed milk

14 oz

2

cups

chocolate chips

1/2

cup

shredded coconut or crushed nuts
Instructions
Preheat oven to 350 degrees F.

In large bowl (or stand mixer) cream butter, sugar and salt.

Add oatmeal and flour, a little at a time until thoroughly mixed and crumbly.

Meanwhile, using large skillet over low heat, stir milk and chocolate chips together until smooth and chocolatey.

Add coconut or nuts.

Spray a 9 x 13" baking pan with non-stick coating.

Using 2/3 of crust mixture, press evenly into bottom of pan.

Evenly spread chocolate mixture over crust.

Use reserved 1/3 crust mixture and sprinkle evenly over top. Press gently.

Bake for 25 minutes or until golden brown on top.

Allow to cool completely on wire rack before cutting. (Good luck with the waiting part. You're going to need it.)