Cherry Red Nose Holiday Cookies – The countdown to Christmas is underway, with the big guy's anticipated arrival to our rooftops less than a week away, now.   We are all wrapping gifts.  Indeed, many of us are still shopping for gifts, and if I had to venture a guess I would say that many of us are inadvertently heating our kitchens with our ovens.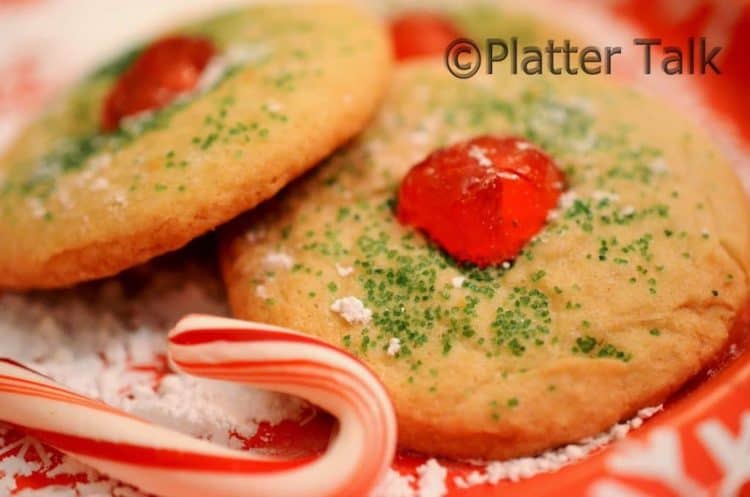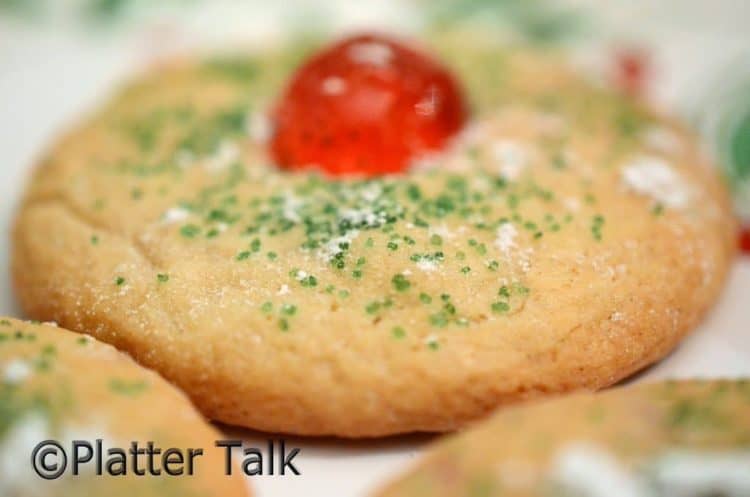 We've been making cookies like there's no tomorrow, it's as if a bunch of Keebler elves took over the place; only we like to think we do a better job – not to mention the fact that our elves are infinitely more cute.
I'm no elf but last night I came up with a cookie idea.   With so many cookies in production around our kitchen, there are scraps of dough and bits and pieces of other ingredients all over the place.
Last night as I was finishing up another batch of cookies,  I found a bit of extra dough leftover, not much more than a handful. I had enough for a half dozen cookies or so but I didn't know what kind.  As the ideas started rolling in this little head of mine, so did the dough.
Cherry Red Nose Holiday Cookies – In case you missed Scott's beautifully nostalgic post featuring his grandmother's Cherry Christmas Cookies, this is a good time to to take a look at it.  With the leftover cherries from that reciepe and the leftover dough of another cookie, our elves and I rolled  these out and used a regular coffee mug to cut the shapes.  The result was a festive-looking and easy to make cookie.  Perfect for elves, moms, dads, and even Santa himself.
Never Miss Another Platter Talk Recipe