Chicken Ramen Noodles recipe is a fortified home fast food transformed into a genuine family meal, with just a little tweaking on your part.
Chicken Ramen Noodles
You don't need kids to appreciate the appeal of this recipe for Chicken Ramen Noodles. Who among us has not gone through at least a brief era of ramen noodles within our lifetime? Maybe it was in college, maybe it was growing up, and maybe it's still a once in a while food that you go to.
We modeled part of this Chicken Ramen Noodles recipe after our Oven-Fried Buttermilk Chicken, by starting it in a frying pan and finishing it in a hot oven.  We took a skinless and boneless chicken breast and then using standard breading procedure we dredged the chicken in flour, egg, and bread crumbs.
Next, the chicken breast spent a quick stint in a skillet with hot oil atop the stove and then was finally finished off in the oven. No chicken in the house or you just don't care for chicken? No need to fret.
Other Proteins (or Veggies) You can Use with the Ramen
Steak

Pork

Shrimp or other seafood

Tofu

Roast peppers or other veggies
As a little background on how this recipe for Chicken Ramen Noodles came about, I took the four youngest of our gang of six boys to the grand opening of an Aldi grocery store in our hometown. Feeling especially charitable, I promised to each of the boys a treat for helping me out.
When one of our ten year old twins asked if he could substitute a 12-pack of instant ramen noodles for a traditional snack of his choosing, what was I to say? At the time I had no aspirations of any sort for ramen noodles he picked out. Then, I saw the beautiful chicken in that grocery store; skinless breasts and beautiful kid-friendly drumsticks. I picked up a package of both.
Adding the chicken allowed me to dress up a basic package of ramen noodles, both in appearance and in nutrition. I cooked this up on a leisurely weekend afternoon at our quiet lake oasis while in the company of a good friend who was visiting.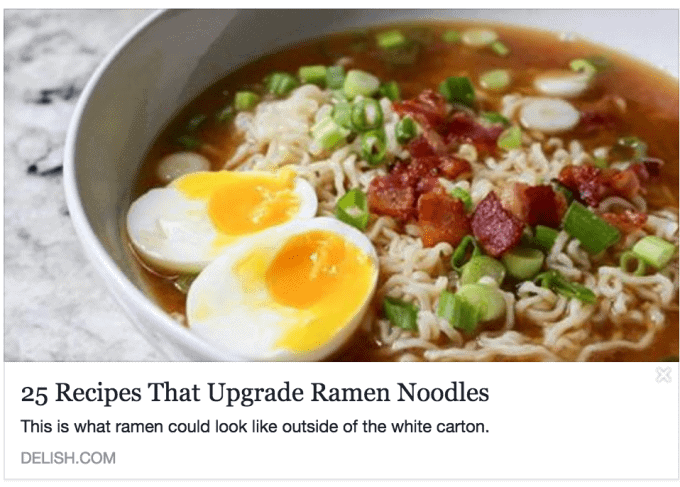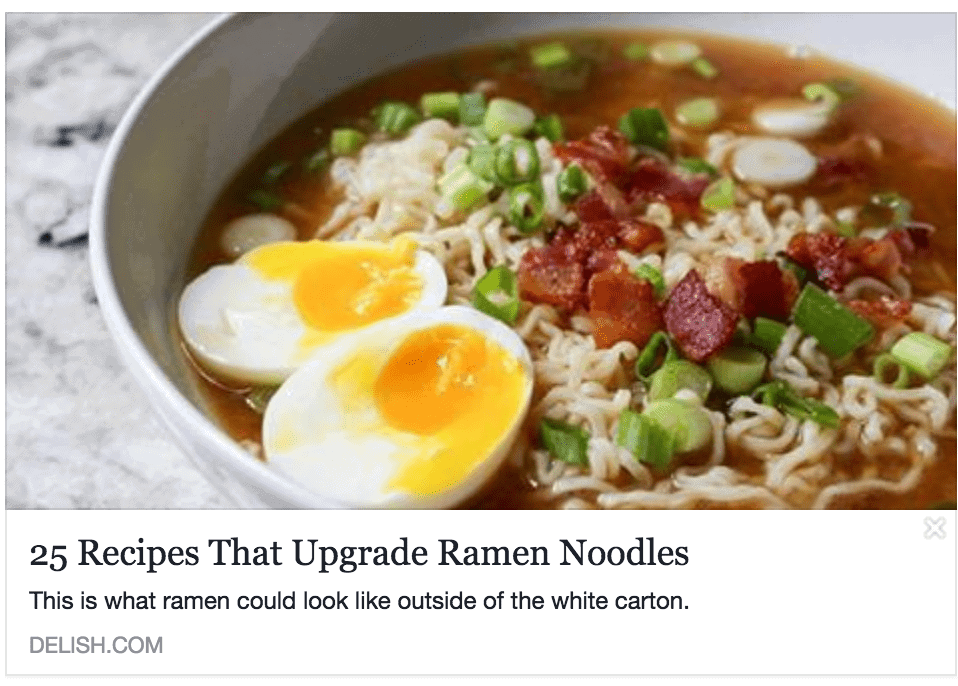 Check out this piece from Delish, featuring a bunch of recipes that feature instant ramen noodles.
The boys enjoyed this lunch snack immensely, savoring both the treat of the ramen noodles along with the flavorful additions we me made to turn this snack into a legitimate meal. Give it a try sometime and see for yourself just how good simple can taste.
Click Here For Your Free and Secure Email Subscription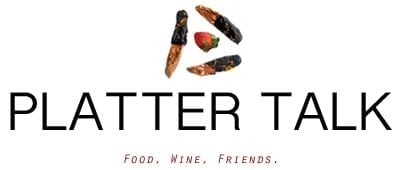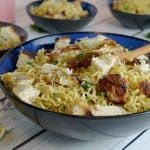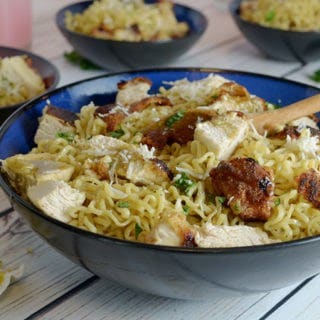 Chicken Ramen Noodles
Take an ordinary pantry staple and turn it into an extraordinary meal that the whole family will love.

Ingredients
2

8 oz

chicken breasts

skinless and boneless

4

packets

ramen noodles

instant variety (3 oz. each)

1/2

cup

flour

1

egg

beaten

1/2

cup

panko breadcrumbs

2

tbsp

olive oil

1/4

cup

Parmesan cheese

grated
Instructions
Prepare to dredge the chicken breasts by placing the flour, egg, and bread crumbs in separate bowls. Next, using standard breading procedure, dredge one chicken breast in the flour, then dip it in the egg bowl. After allowing the egg wash to drip "clean", dredge the chicken in the bread crumbs. Repeat process with other chicken breast and set aside.


Using a large oven-safe skillet, heat the olive oil over medium high heat. Place both chicken breasts in the hot oil and brown each side for about five minutes. After browning the chicken on the stove top, place the skillet in hot oven for 30 minutes (or until chicken is done.)


When the chicken is done, remove from oven and allow to cool slightly. Next, prepare the ramen noodles as directed on package. Then, in a large bowl, mix all of the ramen noodles together along with the packets' seasoning. Cut chicken into 1/2" cubes, toss into bowl with the prepared ramen noodles and stir in grated Parmesan cheese. Serve immediately.

Recipe Notes
Garnish with chopped parsley if you want to dress-up this chicken ramen noodle dish.
Nutrition Facts
Chicken Ramen Noodles
Amount Per Serving
Calories 322
Calories from Fat 117
% Daily Value*
Total Fat 13g 20%
Cholesterol 117mg 39%
Sodium 830mg 35%
Potassium 466mg 13%
Total Carbohydrates 18g 6%
Protein 30g 60%
* Percent Daily Values are based on a 2000 calorie diet.