Dijon Chicken Pita Sandwiches
on Mar 11, 2014, Updated Apr 07, 2020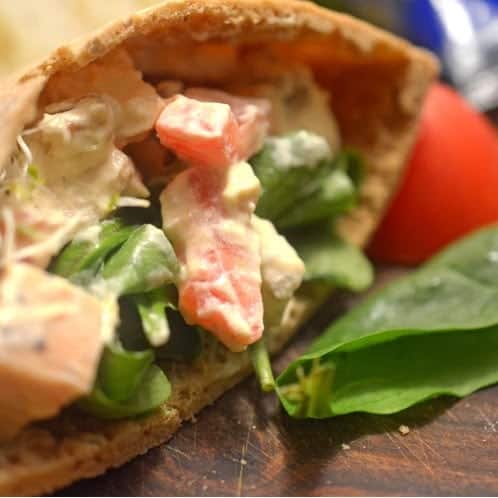 I've never done a post for Platter Talk at 5:30 in the morning. Until this past Thursday. My best friend and life partner has caught the Focus T25 workout bug. In case you're not familiar, this condition can cause those afflicted with it to become focused on daily, intense 25 minute workouts, healthy weight loss, and as evidenced by this early morning lunch preparation – healthy and delicious food choices.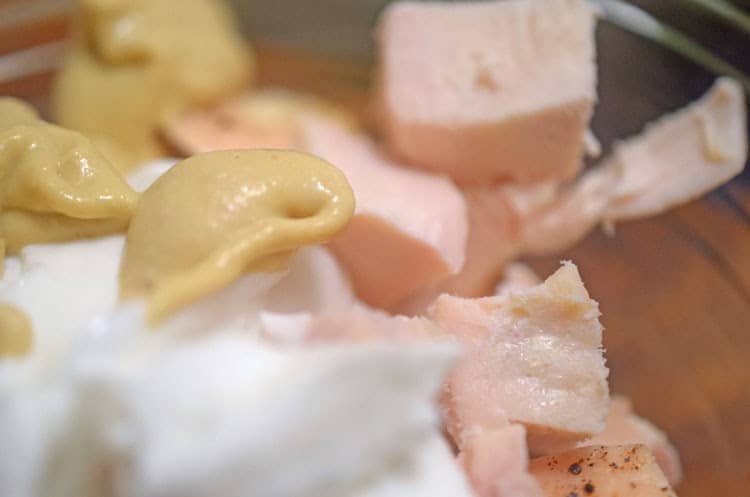 I'm not going to lie. I've put on a pound or two, over the past couple of years. Have I enjoyed it? Absolutely. Does this mean I'm advocating a diet and lifestyle that leads to obesity and all of the associate co-morbidites? Absolutely not.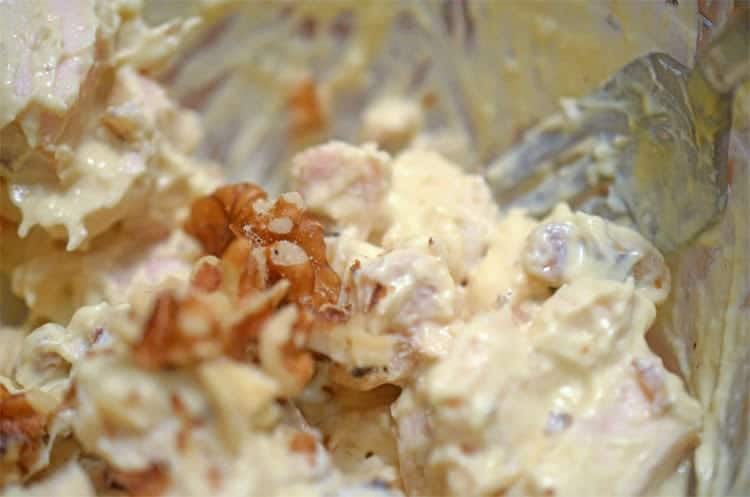 I enjoy good tasting and good looking food. Chances are that if you are reading this, then you too share those sentiments. I had a close friend, many years ago, who confided in me once that he could enjoy a peanut butter sandwich as much as the best sirloin steak, fresh off the grill. I'm O.K. with a PB & J sandwich now and then but in all honesty, it doesn't and won't ever fall into the same category as a good steak.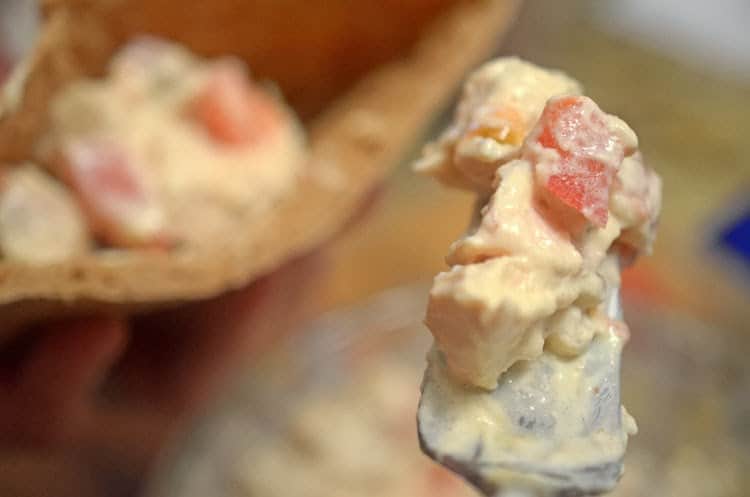 My point is, appreciation of food and all its facets is a blessing. It's no different than a love of fine music, good art, and a love of the written word. One difference between food and wine and these other examples, of course, is the personal health implications that are inherent with our dietary habits.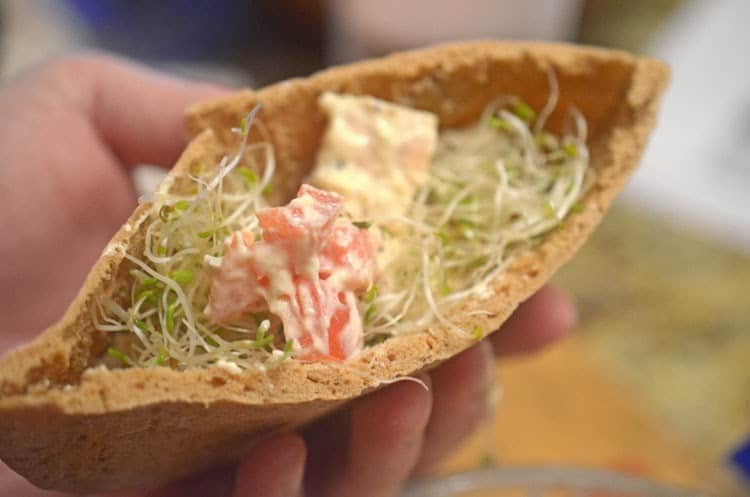 Scott's renewed dedication and pursuit of personal wellness has served as good a reminder that a healthy lifestyle can include food that is high in both taste and nutrition. Although the Focus T25 Workout is on the more intense side of a physical fitness routine, it too follows the premise of physical activity and good dietary choices as being central components to the success of our personal journeys on the path to personal wellness and ultimately, better health. As I also discovered, when taken to the workplace to enjoy, this lunch will invoke mass feelings of envy and possibly even some levels of jealousy among your colleagues. Many have made inquires about renting Scott from me for a day or two. Not a chance.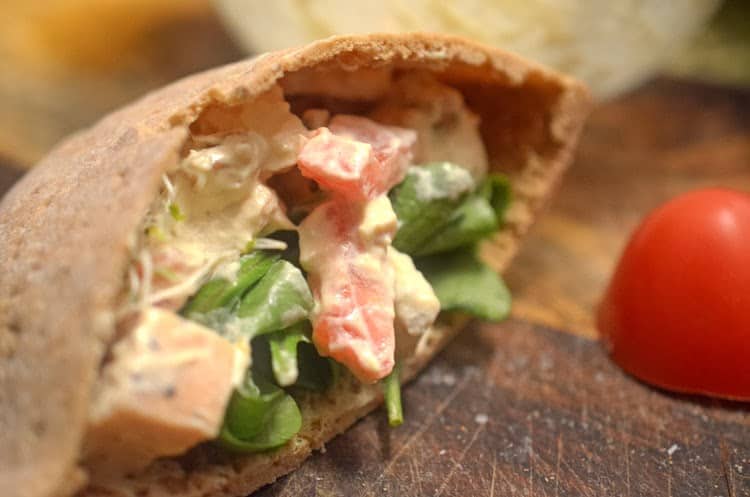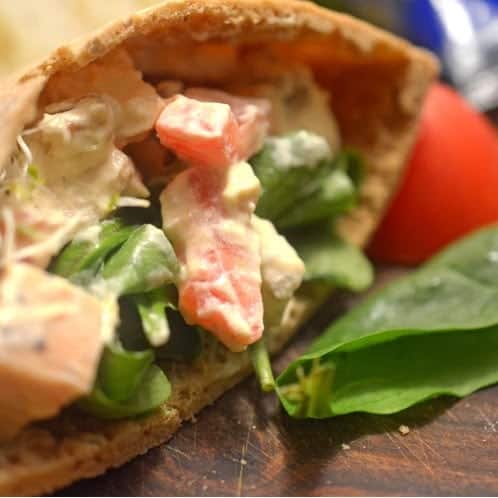 Dijon Chicken Pita Sandwiches
Lite and nutritious chicken pita sandwich
Ingredients
2

oz.

cooked chicken breast

2

tablespoon

plain

,

nonfat Greek yogurt

2

teaspoons

Dijon mustard

1

teaspoon

chopped raw pecans

,

walnuts, or almond slivers

Sprouts

,

tomatoes, cucumbers, etc. (optional)

1

whole wheat pita

,

cut in half to make pockets
Instructions
Combine first five ingredients in small mixing bowl, mix thoroughly.

Divide filing in half, fill both pita pockets and serve.
Nutrition
Calories:
166
kcal
,
Carbohydrates:
22
g
,
Protein:
13
g
,
Fat:
3
g
,
Saturated Fat:
1
g
,
Cholesterol:
24
mg
,
Sodium:
202
mg
,
Potassium:
120
mg
,
Fiber:
3
g
,
Sugar:
1
g
,
Iron:
2
mg
Nutrition information is automatically calculated, so should only be used as an approximation.