This baked French toast casserole came abut on day two of our three day holiday weekend at our small cottage on a small lake in The Middle of Nowhere, Wisconsin. Ellie, our baby English Bulldog,  began with her intermittent yelps that it was time for her to go out.  Daylight had broken and assuming it was much later than it was, I clamored out from between the sheets and worked my way toward the kitchen where she was.  5:15!   But beautiful outside.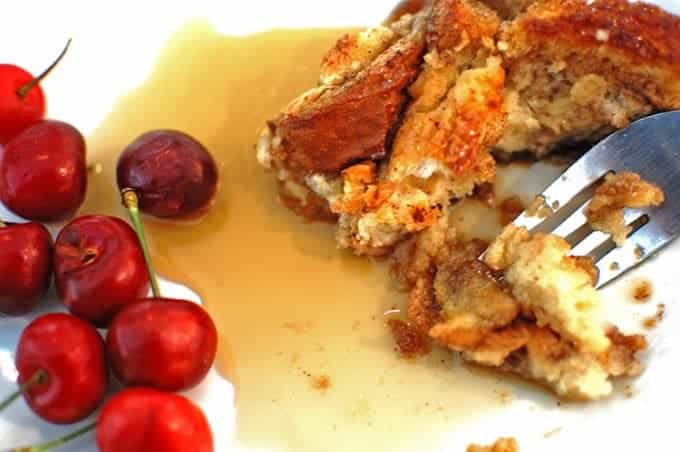 Baked French Toast Casserole
The breaking dawn was casting light over the lake to create a perfect mirror of the unspoiled shore facing our pier.  Ellie did her business and as we made our way back inside I quietly thanked her for waking me.  All six boys and their other dad were still in deep slumber and as I laid myself down for another hour's rest, I started wondering what to feed the boys for breakfast.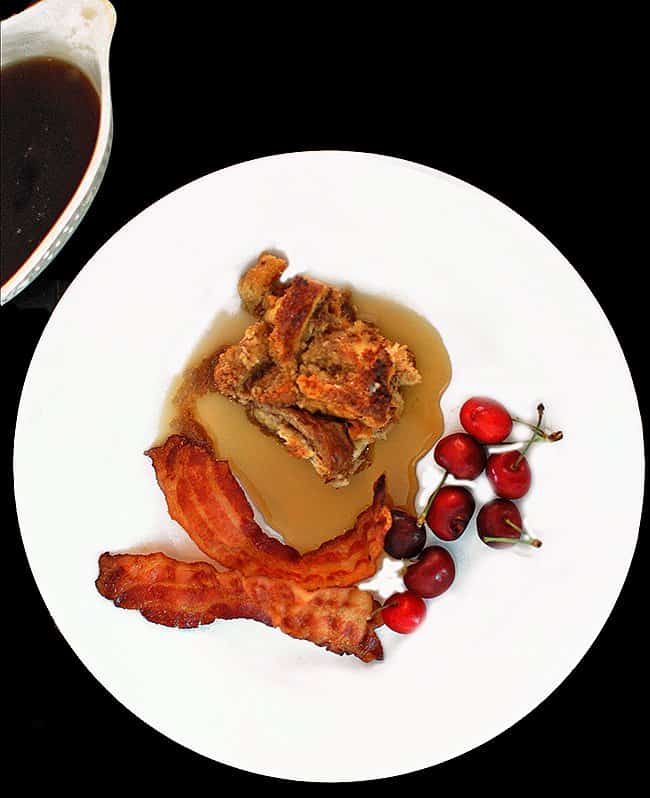 I'm a very lucky guy for many reasons, and as luck would have it on this particular morning, I didn't have to worry about what to serve for breakfast, after all.  An hour or two later when I thought Scott was checking email on his phone, I learned what he was in fact doing was looking for a breakfast recipe.   Wanting to use some leftover hamburger buns and some of our bread supply, he came up with a French toast casserole.  Another great idea from the Quick and Easy Guy.  Aside from putting something together with minimal effort and maximum taste, Scott's other motive for such a breakfast was to have it all put together and served by the time his "show" aired,
CBS Sunday Morning
.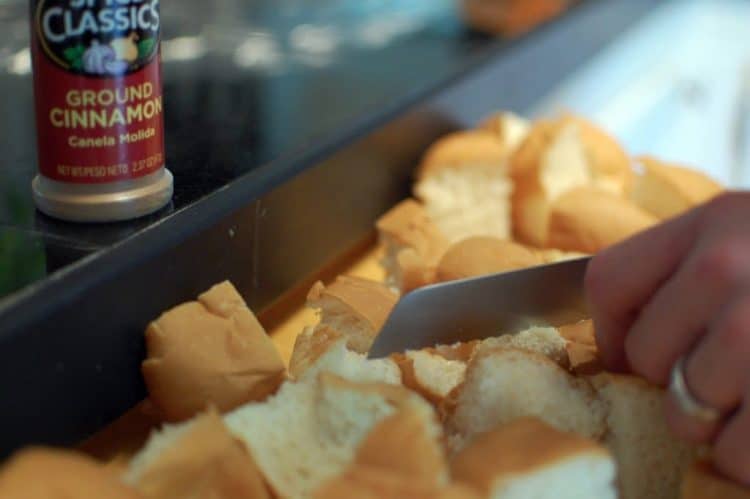 We're never sure what staples to bring to the cottage for our weekends there.  We knew this was going to be a three-dayer and that all six boys and Ellie would be with us.  We didn't bring the kitchen sink (already have one there), but we did pack the buns leftover from from our pulled pork bonanza last Sunday, following Noah's confirmation.
Main Ingredients for this Baked French Toast Casserole:
Eggs

Milk

Bread

Pure Maple Syrup

Cinnamon

Vanilla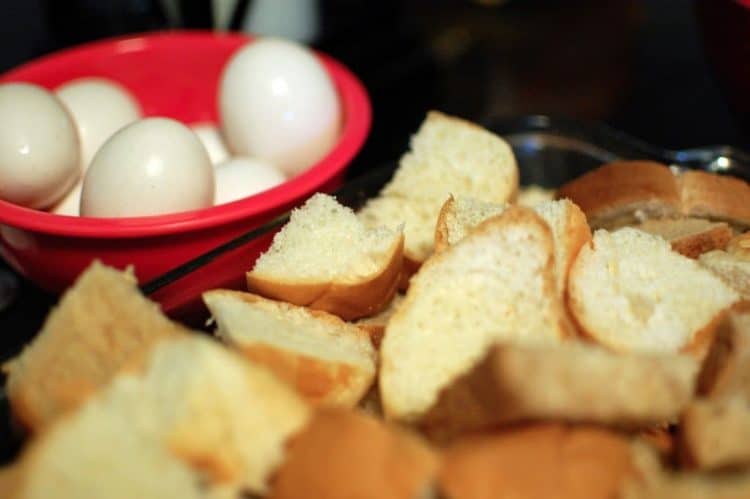 We also happened to bring a quart of maple syrup, still sealed from 2012, we knew it had to be used soon.  I know what you're thinking, "Do you guys ever eat anything fresh?"  Believe it or not, yes.  Every time we use leftovers, it always gives us the sense that we're doing at least something thing that would make our mammas proud.
As I pointed out earlier, I'm a very lucky guy.  An old boss of mine liked to say he would rather be lucky than good, and I couldn't agree more.  Scott is an excellent cook and having someone like him to share all of life's mundane tasks like laundry,  interrogating 9 year olds about frogs under their beds,  and reminding me to take my morning vitamins is a huge bonus in my book.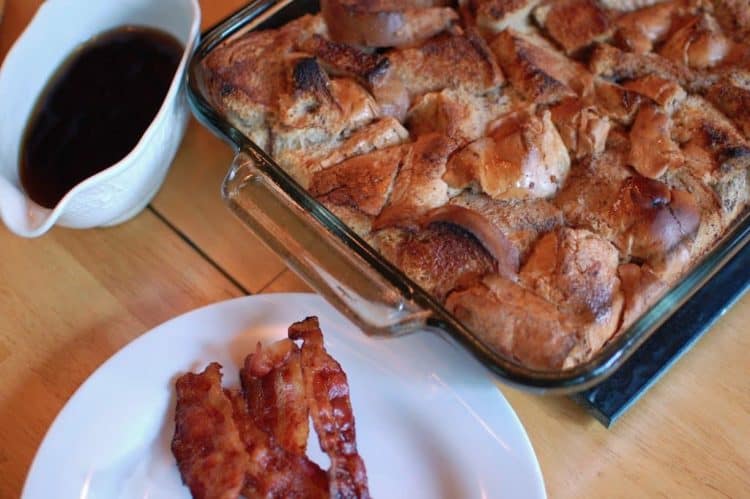 This proved to be an excellent breakfast and it filled the entire cottage with a heavenly early morning aroma.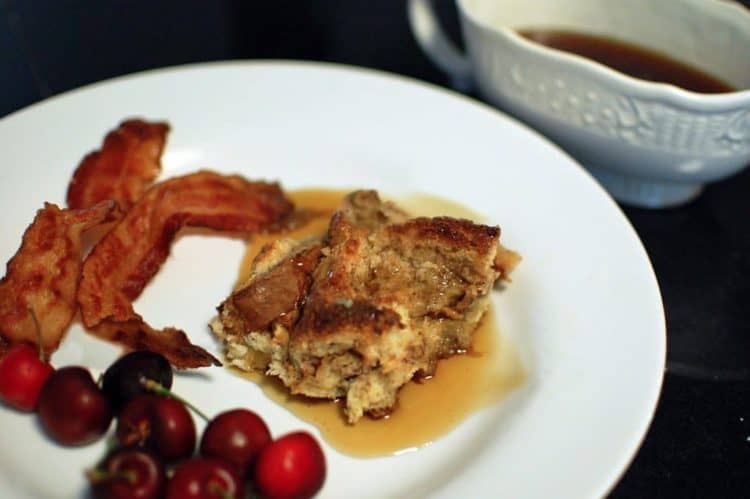 Our 13 and 16 year old boys each had second helpings.  Neither are big eaters but both are our most accurate litmus tests when it comes to the food we make.  They tell us when it's hot, and they tell us when it's not.  This  baked French toast casserole was hot!
Be Sure and Follow Platter Talk on Facebook and Never Miss  A Great Recipe!
Click Here to "Like" on Facebook!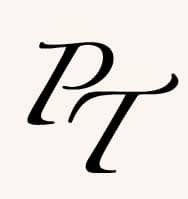 Homemade Beef-a-Roni
– See more at: https://www.plattertalk.com/2014/01/homemade-beef-roni.html#sthash.oGrKJN26.dpuf
Baked French Toast Casserole
adapted from Everyday Sisters
Ingredients
5

eggs

2

cups

milk

4 - 5

cups

bread

cubed or torn in one inch squares

1

cup

maple syrup

3

tablespoons

sugar

1 1/2

teaspoon

cinnamon

1

teaspoon

vanilla

1/2

teaspoon

salt
Instructions
Preheat oven to 425 degrees F.

Oil a 9 x 13 inch baking dish.

Pour half the maple syrup in the bottom of the baking dish.

Place all of cubed or torn bread in the pan, distribute evenly.

In a mixing bowl, beat the eggs, add remaining ingredients except for maple syrup.

Mix contents of bowl together, creating a basic custard.

Pour custard over bread, again distribute evenly.

Pat-down bread so that it soaks up the liquid, ensuring all the bread is moist.

Using reaming 1/2 cup maple syrup, evenly coat the top of the casserole.

Place in oven for 30 to 40 minutes until puffed and golden brown.

Serve with additional syrup, if desired.
Notes
Consider using raisin bread.
Leftover buns work great, for the bread.
Add other goodies to the custard such as craisins or walnuts.
Garnish with powdered sugar
Serve with fresh berries