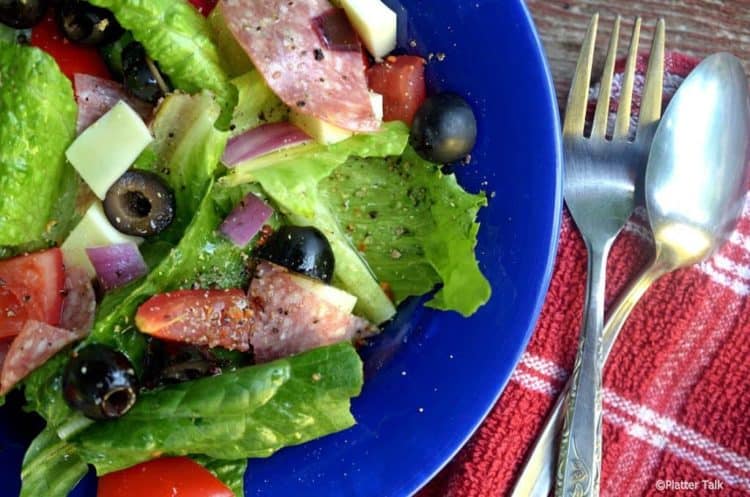 It seems that every town has a sub shop of one type or another; all serving the ubiquitous hero sandwich with which we are all familiar. There is a lighter form of the familiar sub which you can throw together with just a few key ingredients. It has all the flavor, all the texture and all the beauty but it is served on a plate or bowl instead of within the center of a an entire baguette. It's the hero salad and if you're a fan of subs, you're going to love this one.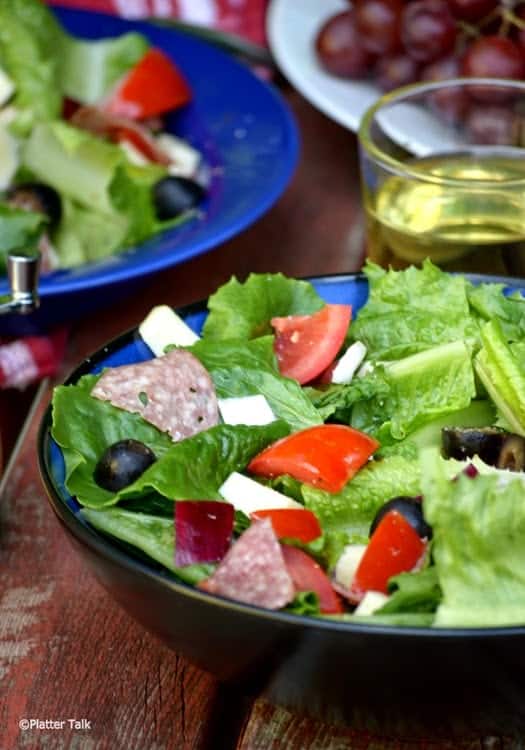 It seems that no one is certain where or when the term hero became synonymous with submarine sandwich. It's believed to have come about in New York, sometime back in the 1930s when the sub started becoming popular, particularly in Italian neighborhoods.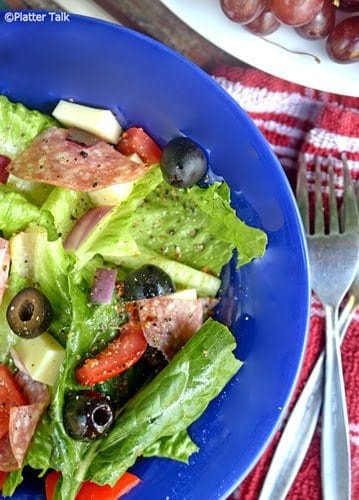 This salad is certainly reflective of the Italian-influenced sandwich that is its namesake. It's a veritable Italian feast in a bowl. Chock-full of salami, black olives, Roma tomatoes, and Provolone cheese – all on a bed of crispy romaine lettuce. Topping it off is a layer of oil and vinegar mixed in with some Italian seasoning. This all makes for a great meal with all the flavors of a sub, minus the bread and all the carbs. Happy Labor Day weekend to you all. -Dan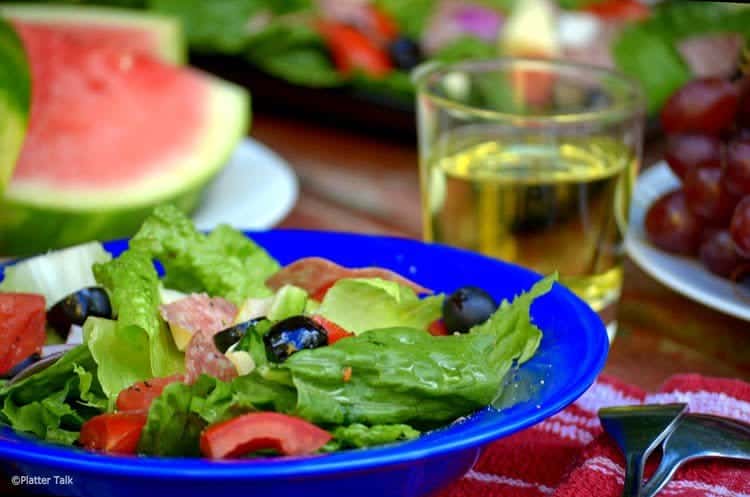 Never Miss Another Platter Talk Recipe
Hero Sandwich

from Cuisine at Home
serves 2
for the salad

2 cups chopped romaine lettuce

1 Roma tomato, seeded and and diced.

1 small red onion, diced

1 cup diced hard salami

1/2 cup diced Provolone cheese

1/2 cup pitted and sliced black olives
for the dressing
2 tablespoons olive oil

2 tablespoons white wine vinegar

1 tablespoon dried Italian seasoning

salt and pepper to taste
Instructions
Toss salad ingredients in large bowl.

In small bowl, whisk together dressing ingredients.

Toss salad with vinaigrette and serve.