Roasted Pumpkin Seeds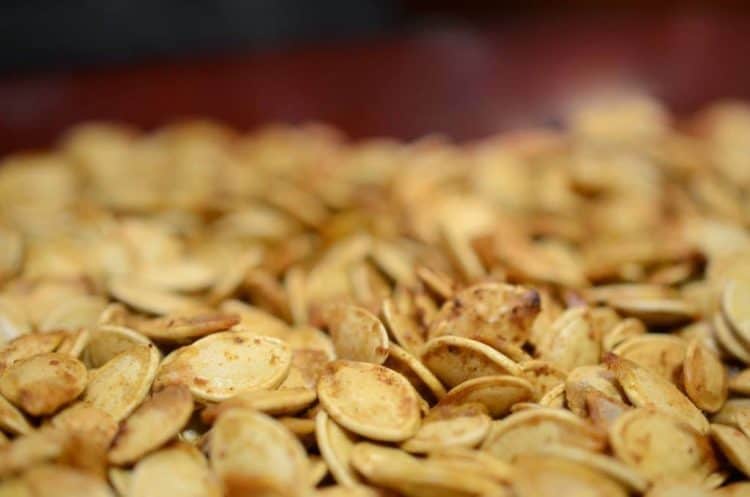 The countdown for Halloween and Thanksgiving is on and about our home, there are pumpkins galore.  Last weekend while at the cottage a kind friend dropped by with some pretty big pumpkins that were transformed into crazy, freaky-looking jack-o-lanterns throughout the afternoon.  To my pleasant surprise, thanks to the resourceful thinking of our friend Lane, we procured a couple of cookie sheets full of delicious and warm, freshly roasted pumpkin seeds as well.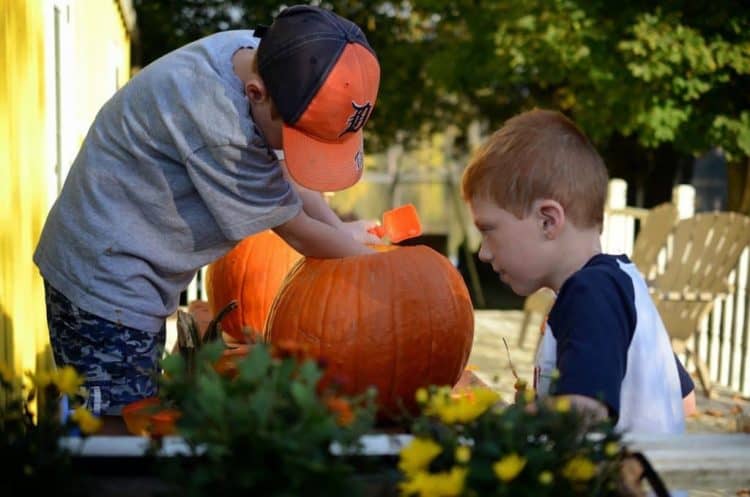 Roasted pumpkin seeds
While our seven-year-olds busied themselves on the picnic table on our front deck, I was occupied with processing two large grocery bags of tomatoes, compliments of a work colleague.  The boys were excited to be carving pumpkins and their jubilation elicited fun memories of my own childhood days of making jack-o-lanterns.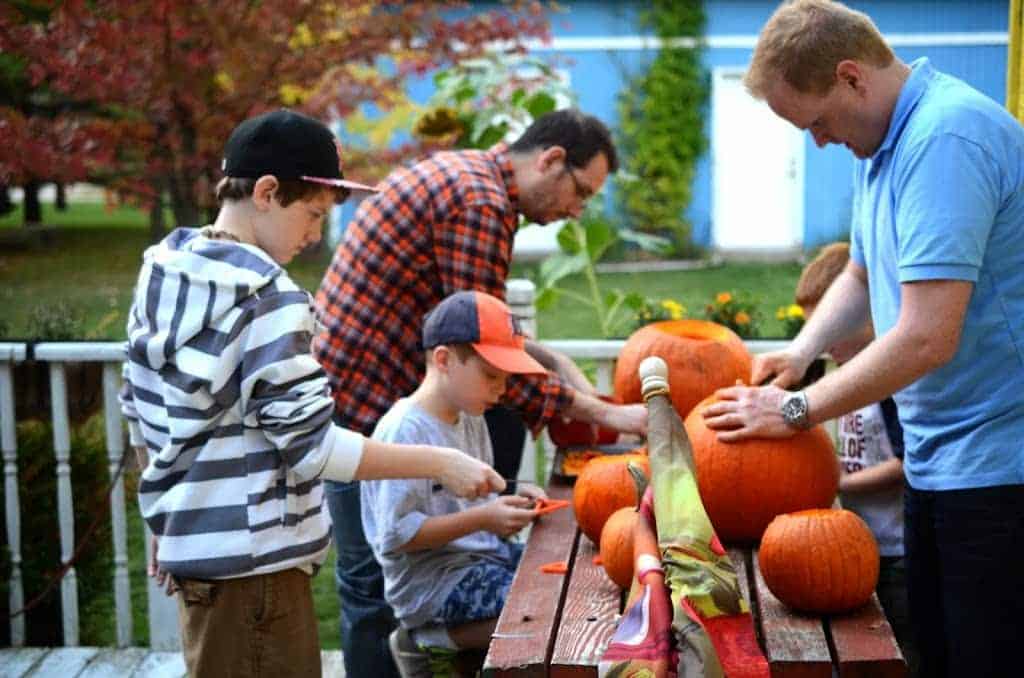 Intermittently as I peeked my head out the door to check on the boys, I heard chuckles, ooos, ahhs, and squeals of delight as the scary facial features began to form on the pumpkins.  It wasn't long it seemed, the two youngest members of our clan were no longer alone - a couple of bigger boys had joined them, with pumpkins of their own.  Everyone was taking part in this seasonal rite of fun.
Roasted Pumpkin Seeds
By the end of the afternoon, there was a new troop of orange-colored sentries guarding our small cottage, with varying degrees of silliness and fright carved upon their faces.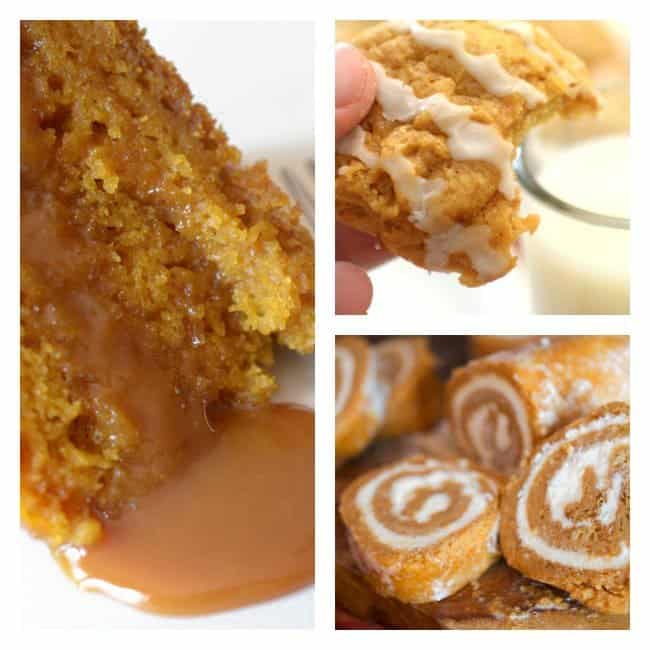 Thanks to our visiting friend, on both accounts, there was also a a fresh supply of delicious pumpkin seeds to snack on, warm and crunchy, and directly from our own kitchen oven.  If you are carving pumpkins in the next few days, consider saving the seeds  for roasting for even further enjoyment.   Fresh roasted pumpkin seeds are delicious and even full of some great nutrients.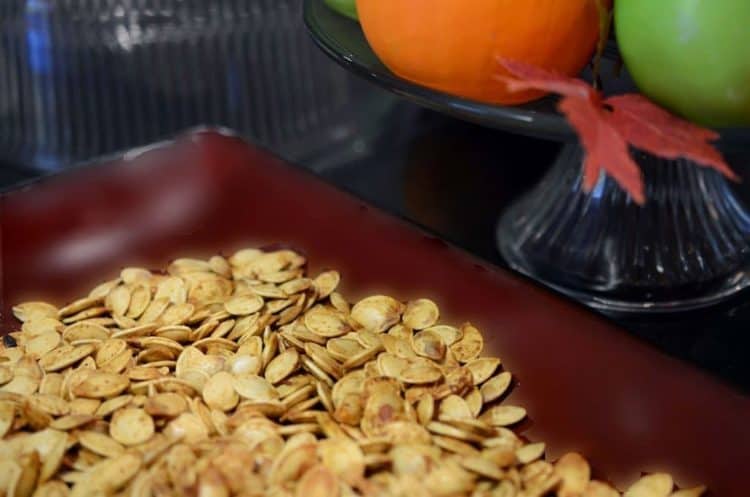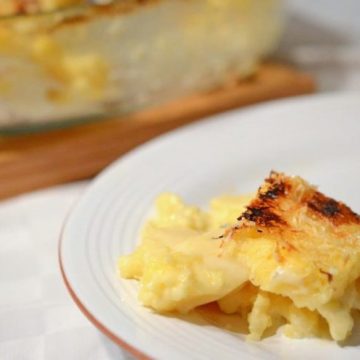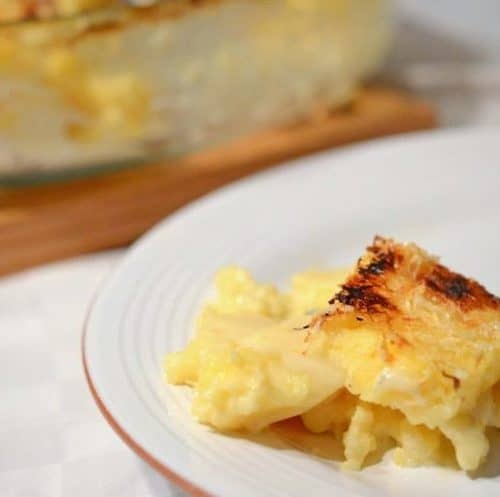 Ingredients
Fresh pumpkin seeds

1

tablespoon

Vegetable Oil

1

teaspoon

Seasoned salt

1

teaspoon

cumin

1

teaspoon

garlic salt
Instructions
Preheat oven to 400 degrees F.

Rinse pumpkins seeds with cold water and allow to drain.

In large mixing bowl, toss seeds with oil.

Add remaining ingredients, adjust quantities to personal preference.

Roast for 20 minutes, or until lightly golden and crispy.

Serve immediately and store leftovers in airtight container.
Notes
Use caution to not over-salt. These seeds seem to have an inherent saltiness that is brought out by the roasting process.
Nutrition
Calories:
208
kcal
|
Carbohydrates:
4
g
|
Protein:
10
g
|
Fat:
19
g
|
Saturated Fat:
5
g
|
Sodium:
778
mg
|
Potassium:
276
mg
|
Fiber:
2
g
|
Sugar:
1
g
|
Vitamin C:
1
mg
|
Calcium:
18
mg
|
Iron:
3
mg