Bacon & Gorgonzola Cheese Sliders are perfect for the hot dog days of summer.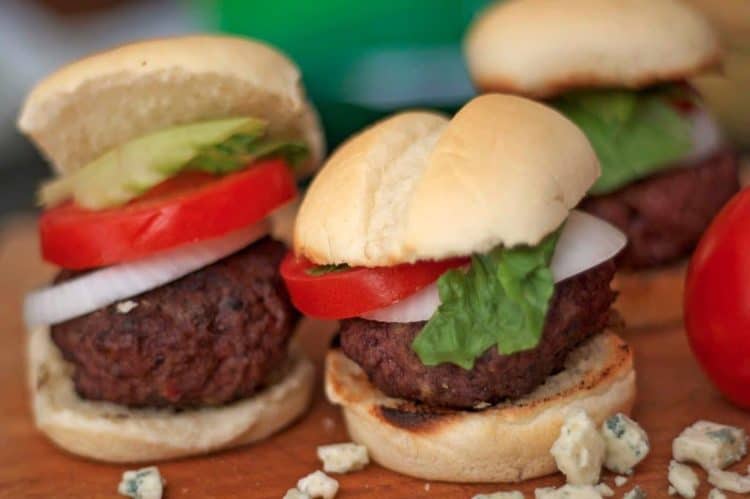 Hot days followed by what seems to be even hotter nights.  This summer, we have been lucky to be able to enjoy many of our weekends at our cottage in The Middle of Nowhere, Wisconsin.  One of the things that we love to do there is spend time with our 6 boys and our not-so smart-puppy dog,  Ellie.  Please don't tell her I said that.  We also like to invite our friends when we are there and fire up the grill.  Many times we know who is coming to the cottage for a barbecue even before we know what we are making.  This past weekend was no exception and therefore we welcome Bacon & Gorgonzola Cheese Sliders.
Bacon & Gorgonzola Cheese Sliders
If you are an avid reader of this blog, you probably have already fired up your grill and tried making our Cornell Barbecue Chicken and Jerked Beef recipes.  Although 2 great meals, we have previously prepared them both for the guests that we had invited.  So now what?  Burgers seemed logical, although honestly a bit boring and I wanted to do something with more flavor.  I knew immediately that I wanted to incorporate bacon and cheese, because who doesn't like a bacon cheeseburger?  While I was at  it, I thought I would make them smaller and turn them into sliders.  Still,  I wanted to make them different.  Bam, it hit me.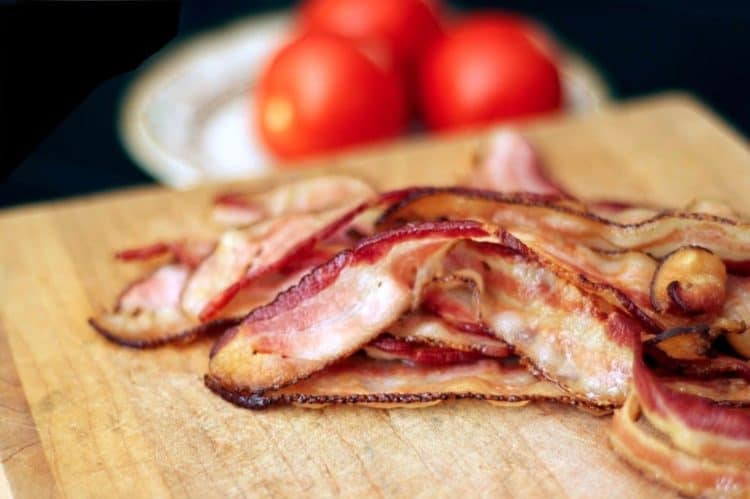 Mix the bacon in with the meat, so you have bacon flavor in every bite.  Yummy, but what about the cheese you ask?  Stuff it in the middle of the burger.  Eureka, I think that we've got it.
Now that we knew what we were going to make, we had to figure out what types of cheese or cheeses that we would use.  If your kids are like ours, sometimes they don't like to try new things.  They already thought that I was crazy for even making the suggestion to put cheese in the middle of their burger.  Thus, it seemed obvious that I would have to pick a cheese that they were familiar with and liked – cheddar.  They all agreed to this idea and I was now able to concentrate on burgers for the adults to enjoy.  Although cheddar is delicious, I really wanted something with a bolder flavor – something that you typically don't get on a burger.
Then a voice from the other room exclaimed, " Gorgonzola!"  Dan to the rescue, that was it.  We would make bacon cheddar for the kids and bacon Gorgonzola for the adults.  This would be an excellent meal.
Bacon & Gorgonzola Cheese Sliders
The day turned out great, as did the sliders.  The kids invented a new game that day.  They played badminton with the sprinkler on.  It was funny to watch them run around and try not to get wet, all while trying to keep the birdie in the air.  We enjoyed our company and everyone seemed to like the sliders.  This is a recipe that we will continue to make throughout the summer.  Try it, and make some great summer memories with your family and friends.
Bacon & Gorgonzola Cheese Sliders
Never Miss Another Platter Talk Recipe