I can't think of a time when Cinnamon Rolls are not in season. Spring, summer, fall, and winter – particularly on a morning like this one when the temperature was a mere 18 degrees. Below zero. I dare say the presence of cinnomon rolls has never been more welcome than on a day like today.
We have a bunch of kids in our household, six to be exact, all boys and they all love these rolls of sweet, warm goodness. They're very easy to make, their list of ingredients is short, and they fill the entire house with a warm and cozy feeling that is particularly welcome on these arctic days of January.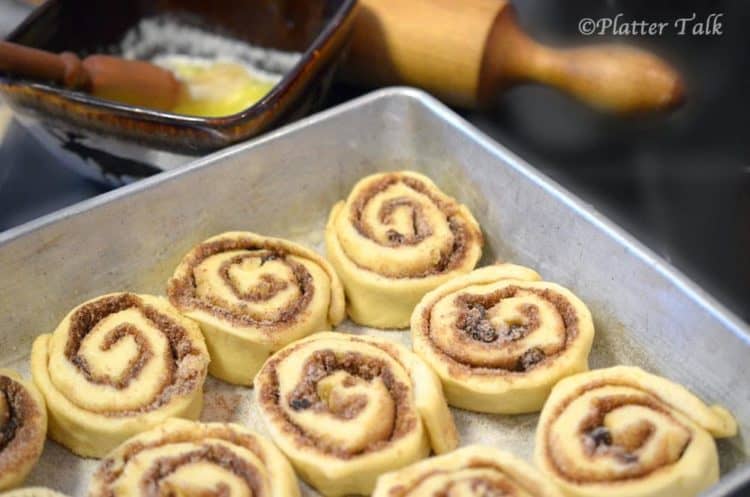 You can see from the photos, I rolled up a few crushed walnuts and a handful of raisins in this batch. If either nuts or raisins are not among your favorite foods, don't sweat it – these cinnamon rolls are wonderful with or without either.
In weather like this, these always go well with a warm cup of something. I prefer mine with coffee, while most of our boys gravitate toward hot chocolate, or a glass of ice cold milk. Any of the above works for me when it comes to these cinnamon rolls. As unbelievable as it sounds, the weather experts are predicting highs of around 15 below, in the next day or so. I'm O.K. with that, for now, as we don't have much of a choice. Besides, I'm pretty sure I'll be popping another batch or two of these into the oven. To Old Man Winter, I say, "Bring it on!"
Never miss another great Platter Talk Recipe