I have loved chocolate, for all my life.  Sometimes too much (more on that, maybe after we get to know one another a little better.)  As I mentioned a few posts ago, I'm a a bit of a later bloomer when it comes to the chocolate hazelnut spread craze that has swept through our kitchen pantries like wildfire over the last couple of decades.    I dipped into one of my first jars of this delightful substance a few weeks ago when I put these Chocolate Hazelnut Candy Bars together.   Just a few days later, I dipped into the same jar once again and this is what I came up with.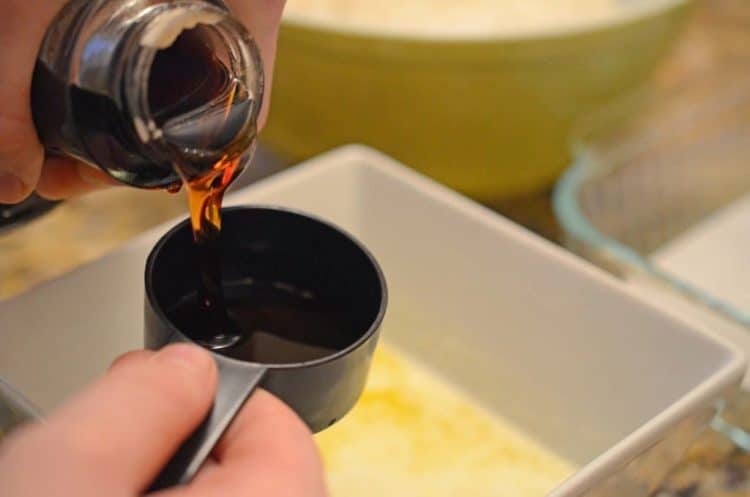 These bars start with pure maple syrup.  Always a an attention-getter for me.  I'm a native of upstate New York, east of Lake Ontario and just a stones throw from the Canadian border in the foothills of the Adirondack Mountains.  Most of you likely are not aware that this is maple syrup country, second in production only to Vermont.  From our sugar bush, we boiled a lot of sap from the 2,000 plus buckets that hung from those sugar maple trees.   Some of them well over 100 years in age and large enough to hang four or five buckets from.  I loved helping make the syrup in the spring, and to this day I love to use pure maple syrup any chance that I can.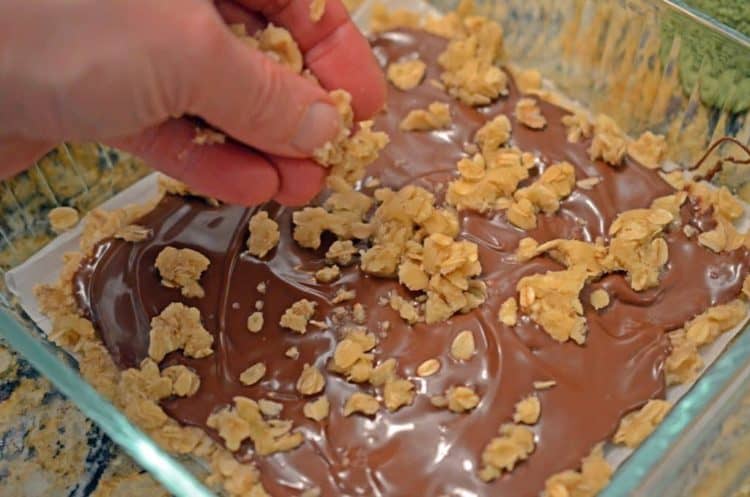 This recipe is pretty basic which is another element that lends great appeal to me.  Some oatmeal, nutella (or other chocolate hazelnut spread), flour and butter, and you're pretty much "there."
If I were to have the honorable position of "Bar Judge,"  these would rank quite high.  The oatmeal and buttery flour base give these little guys a sweet and palatable crunch once they come out of the oven.  To me, this equals taste and texture;  a sweet combination – quite literally in this case.
Fortunately, in our household there is no need for the position of Bar Judge.  We in fact have six of them, all male in gender and all between the ages of 7 and 16.  Our boys are the very best litmus test we could ask for when it comes to treats and meals from our kitchen.  Let's just say this batch of bars were inhaled in record time, leaving only a few crumbs in the wake.  No doubt this is part of the reason they are called crumb bars.  After making them, after just an hour or so – crumbs are all that's left.