Pumpkin Chia Muffins (All Natural)
on Feb 23, 2016, Updated Jan 01, 2021
Pumpkin Chia Muffins Recipe – This Pumpkin Chia Muffins Recipe is an easy and healthy alternative to too many of the muffins that are out there today.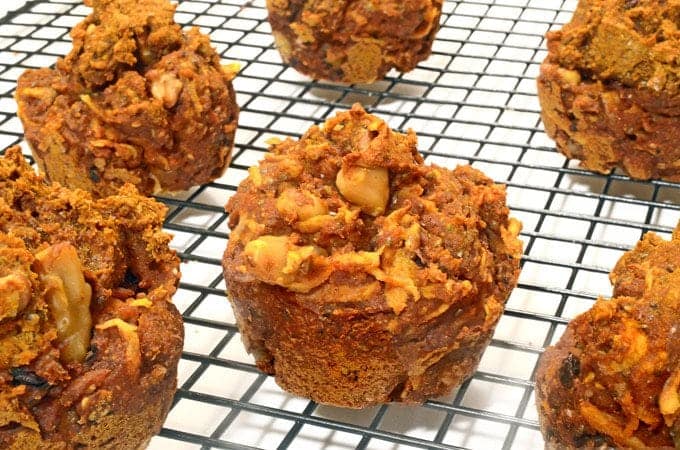 Time was when a muffin could be associated with a good-for-you snack, free of so much of the food additives and ingredients that aren't that great for you. Those days are long gone, most of the muffins out there are loaded with fat, sugar, and calories. You won't find any of that, in these hearty and satisfying muffins.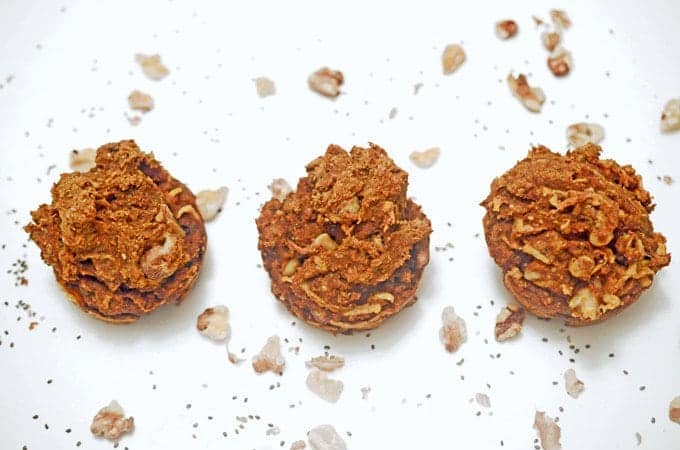 Pumpkin Chia Muffins Recipe

One of my colleagues showed up at work a few days ago with a couple of these muffins stowed away in her lunch bag. When I asked where she came up with this idea, she explained that she was attending a lifestyle intervention program that focuses on healthy eating and cooking.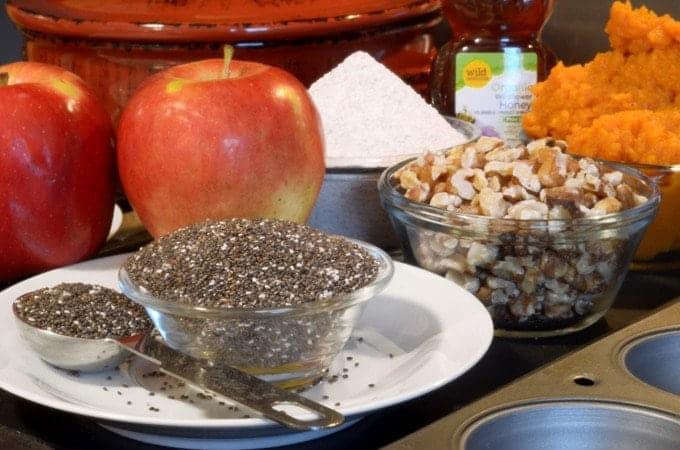 The program my friend is referring to is part of ThedaCare Lifestyle Medicine. It emphasizes whole foods and healthy cooking and eating principles. When I visited their site, I was amazed at the great recipes they offer. This Pumpkin Chia Muffins Recipe is one of the many healthy food ideas featured in this program.
These are some of the featured, all-natural, whole ingredients in this Pumpkin Chia Muffins Recipe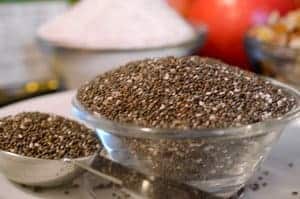 Chia Seeds
Chia seeds are a "whole grain" food, are usually grown organically, are non-GMO and naturally free of gluten. Bottom Line: Despite their tiny size, chia seeds are among the most nutritious foods on the planet. They are loaded with fiber, protein, Omega-3 fatty acids and various micronutrients.
---
!Food Hack!
Use chia seeds as an egg replacement (as in this recipe.) For each egg needed:

Whisk together 1 tablespoon chia seeds and 3 tablespoons water until well combined, then

Place in the fridge to set for 15 minutes.

Use as you would an egg in many of your favorite baking recipes
---
Walnuts – Loaded with folate, melatonin, and anti-oxidants. They can also help reduce the chances of developing breast cancer and diabetes.
!FOOD HACK! – Toast your nuts before adding to any recipe. This process enhances the natural flavors and adds a depth of character to the entire recipe!
Pumpkin – Great for your vision, immune system, and your skin!
Cinnamon – Can lower blood sugar levels, reduce heart disease risk factors, and has a plethora of other impressive health benefits.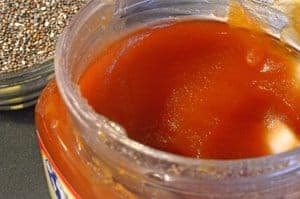 Raw Honey is a great antioxidant, has antibacterial and antifngal properties, is great for digestive issues and can help soothe a sore throat! Never feed raw honey to children under 1 year of age.
The two key beneficial components of truly raw honey are bee pollen and propolis. Manufacturers process most of the honey you find in grocery stores. Heating the honey helps improve the color and texture, and removes any unwanted crystallization. Many of the beneficial antioxidants and bacteria are also removed or destroyed in the process. In the end, most of what is labeled as honey (on the grocer's shelf) isn't really honey at all. It's the byproduct of this production process.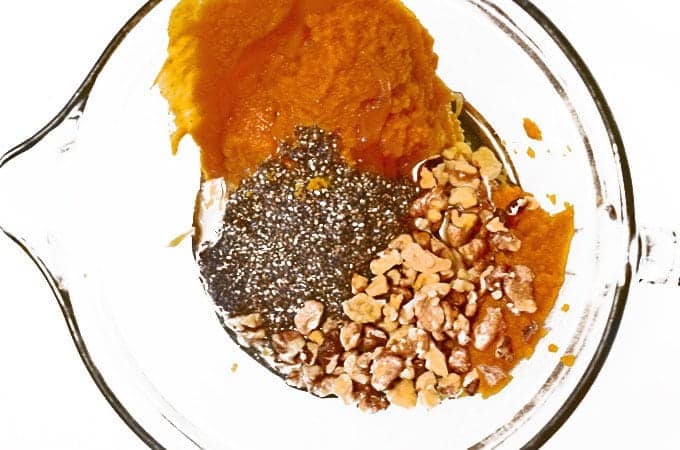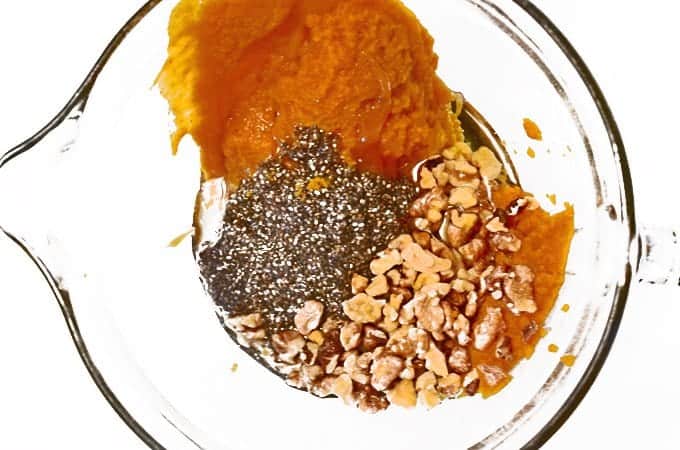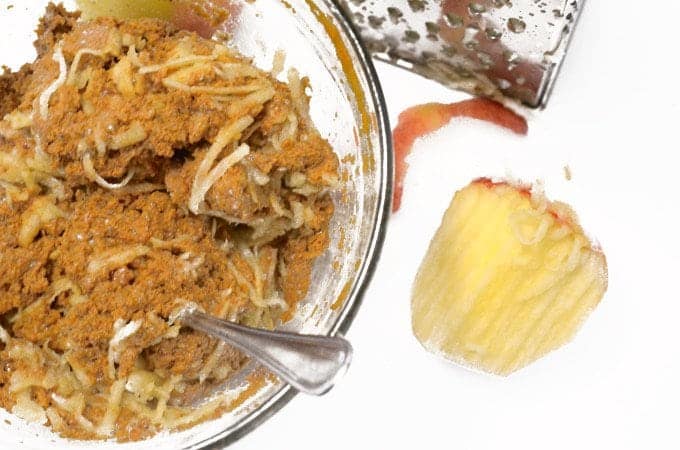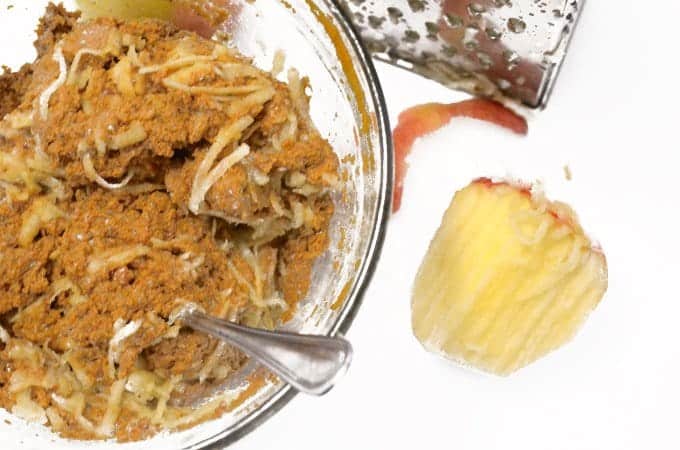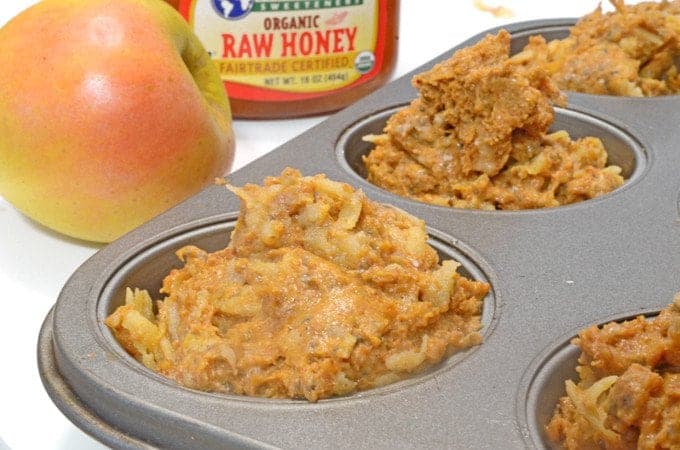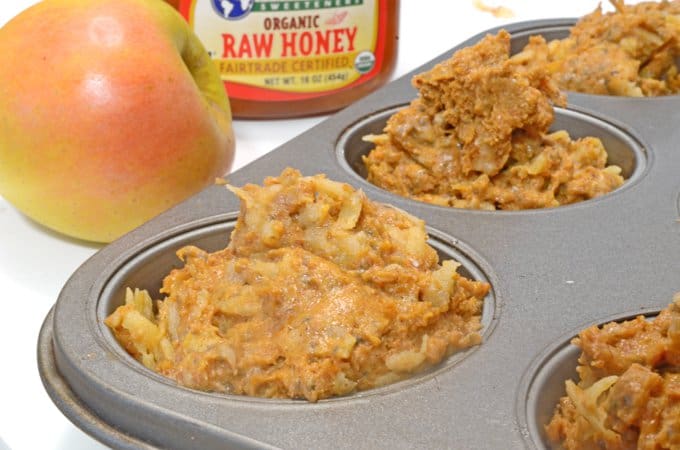 This Pumpkin Chia Muffins Recipe contains no processed sugar or artificial sweeteners. Although that's the taste and flavor many of us have grown accustomed to from the big, sweetened and fat-laden muffins you can find anywhere, these natural beauties eventually taste sweet in their own right.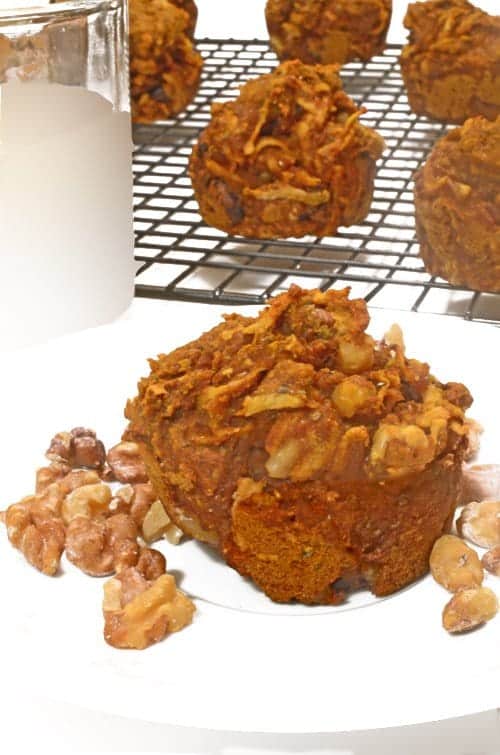 Pack a few of these in your lunch bag, have one with your coffee in the morning, or try one as an evening snack. They're whole, sustaining, and something you can feel good about when it comes to eating. Happy health! – Dan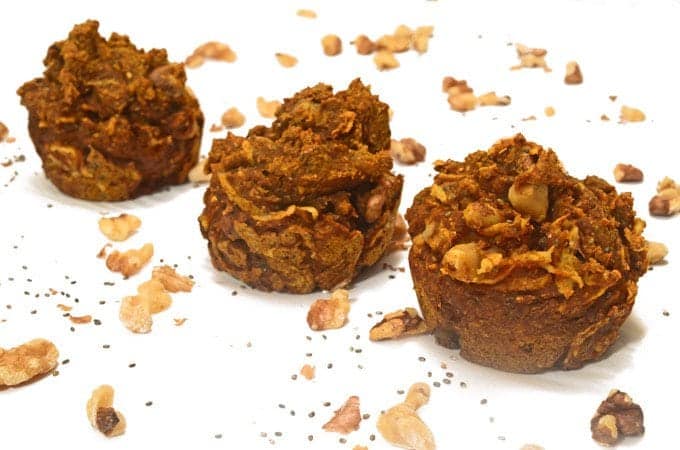 Other delicious muffin recipes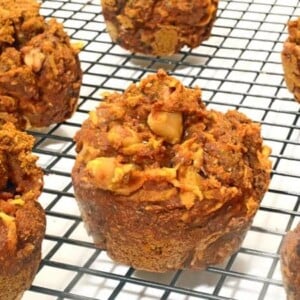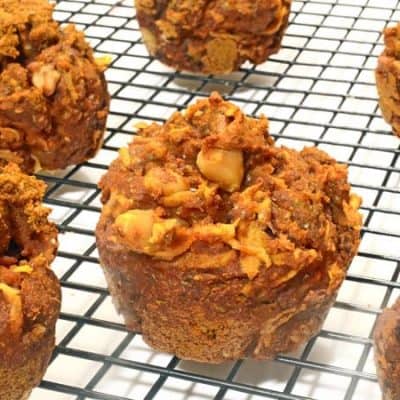 Pumpkin Chia Muffins (All Natural Ingredients)
Recipe from ThedaCare Lifestyle Medicine
Ingredients
2

Tbsp

chia seeds

6

Tbsp

water

,

mixed with chia seeds, let set for 15 min

1.5

cups

whole wheat pastry flour

2

tsp

cinnamon

1/2

tsp

nutmeg

2

tsp

baking soda

15

oz

can pumpkin

1/4

cup

canola oil

2

Tbsp

honey

1

tsp

vanilla

1/2

cup

chopped walnuts

2

each apples

,

grated.
Instructions
Preheat oven to 350 degrees.

Line 12 cup muffin pan with paper liners.

In a small bowl, combine chia seeds with water and let stand 15 minutes. In a separate bowl, combine

flour, cinnamon, nutmeg and baking soda. In another bowl, combine pumpkin, canola oil, honey, vanilla, walnuts and chia seed mixture.

Pour dry ingredients into the wet mixture and fold ingredients until incorporated. Add the grated apple, and spoon the mixture into the muffin cups

Bake for 30-35 minutes or until toothpick inserted in center of muffin comes out clean.
Notes
Toast the walnuts, in the oven for about 7 minutes, prior to adding to the mix.
Nutrition
Calories:
175
kcal
,
Carbohydrates:
23
g
,
Protein:
4
g
,
Fat:
9
g
,
Saturated Fat:
1
g
,
Sodium:
213
mg
,
Potassium:
190
mg
,
Fiber:
5
g
,
Sugar:
7
g
,
Vitamin A:
5531
IU
,
Vitamin C:
3
mg
,
Calcium:
38
mg
,
Iron:
1
mg
Nutrition information is automatically calculated, so should only be used as an approximation.