Avocado Cucumber Salad
on Mar 31, 2018, Updated Apr 07, 2020
Fresh and healthy, this light tasting green salsa is used to make and Avocado Cucumber Salad that you are going to love, all year long!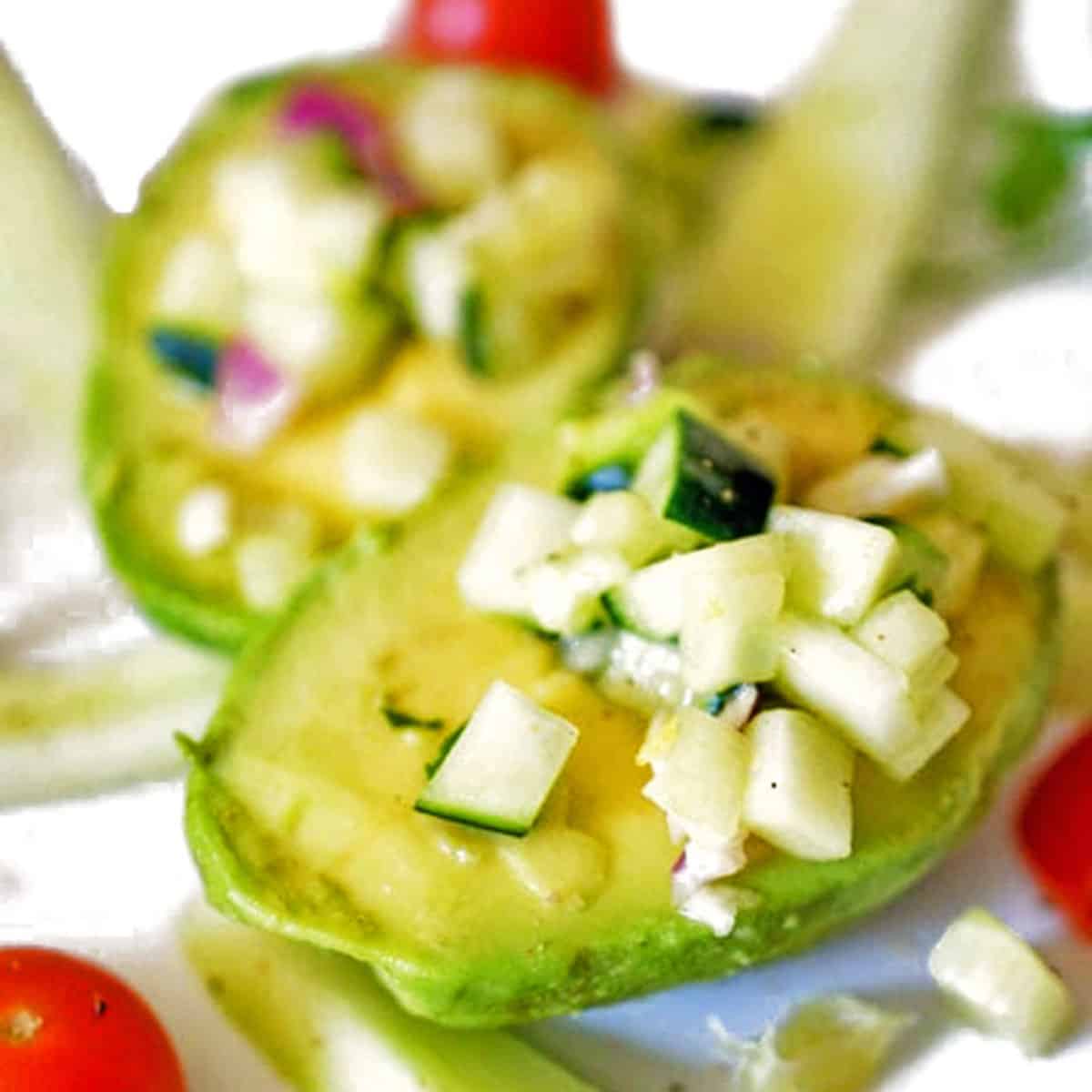 What is this?
Here in the mid-western U.S., much of the lingering snow has given way to the brown leaves and blades of 2013, leaving a wanting of new green and the arrival of spring, in earnest.
With that in mind, most of us are fully aware that Mother Nature moves to the beat of her own drum and all the wanting in the world won't change her schedule. Except for in the kitchen. That's where I found myself on Sunday morning, at our small cottage on a small frozen lake, in the middle of Nowhere, Wisconsin.
It is here that I made the decision to hasten the arrival of green into our world, and I had just the means to do it: A ripe avocado and a fresh cucumber.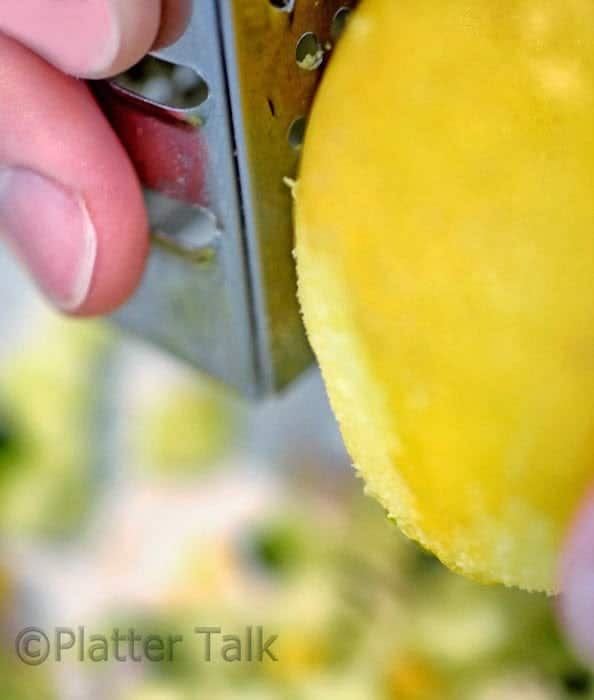 Like many regions of the country, our winter here was less than hospitable. Our days of zero or below temperatures flirted with breaking historic weather records and simultaneously wreaked havoc on the patience of the populace.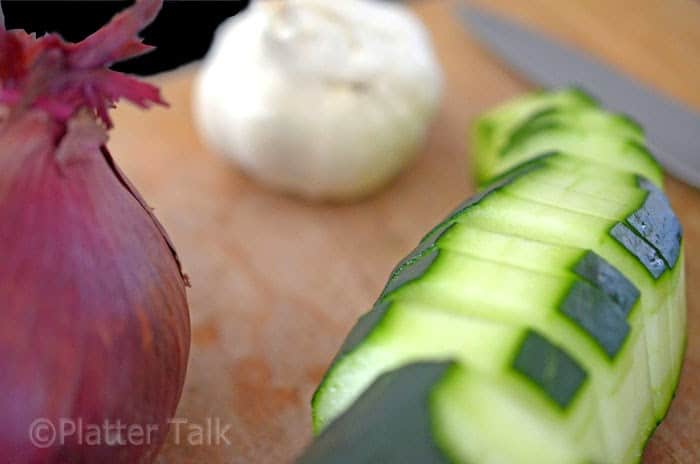 The now visible earth and the cacophony of birds are the latest combinations from Mother Nature, trying our patience as we mentally plan our gardens, knowing full well that planting season is still two months away, until Memorial Day.
Thus, it's days like these when I am especially grateful for the produce section of our nearby markets. I have to confess that I love grocery stores in general but my favorite section is the wide and colorful bins filled with often overpriced citrus, vegetables, and berries.
It's down this aisle that I meander, going from one side to the other, copping a feel of the melons, taking a whiff of the strawberries, and rolling the tomatoes between my hands.
As I mentioned, some of the finds here are pricey but compared to the cost of the processed and bagged junk food just a few aisles over, it's a no-brainer on which I will choose to spend my money.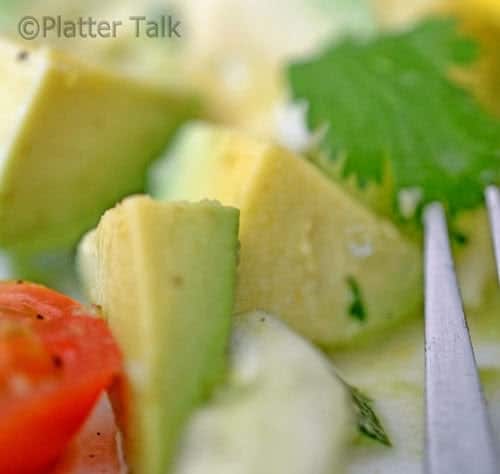 Yesterday, with my son Joe manning the cart, I found a couple of avocados. They weren't large but they seemed ripe and just soft enough that I was compelled to place a couple of them in our buggy. This seemed like a good decision as once their skins came off back at the cottage, their supple and light green flesh within was screaming with the soft and creamy allure that only a good avocado can offer.
This Healthy Avocado Recipe can be ready in minutes!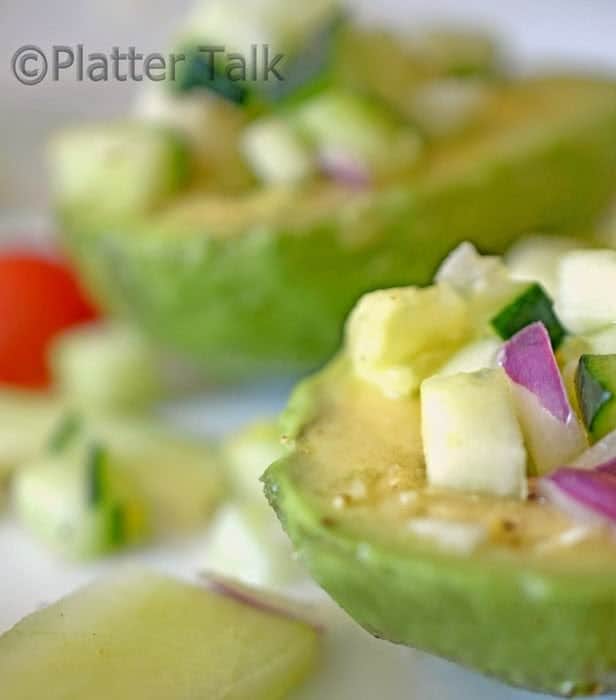 Spring is coming, that's for certain. It is equally certain that the forces of nature seem to be dragging their feet in ushering in the season. Nonetheless, we had green yesterday and plenty of it. If you are ready for the green season to arrive but mother nature has other plans, this light lunch idea might help you get over the hump, as a bonus it makes for a delicious and healthy avocado recipe as well.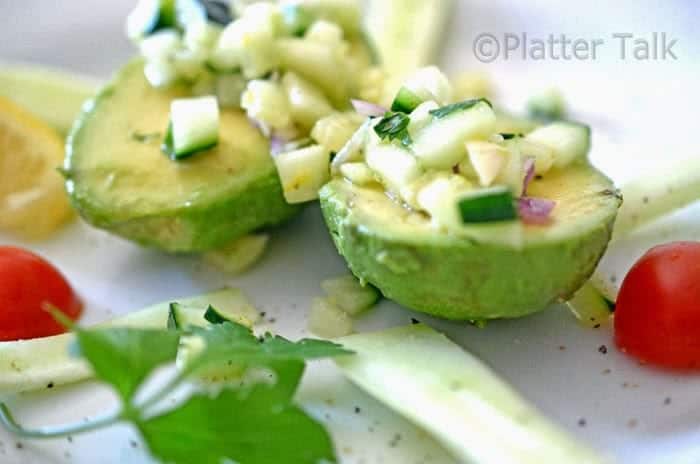 If you're a fan of avocados, we've got plenty of other avocado recipes, such as our Cilantro-Lime Grilled Chicken with Avocado Salsa, Mango & Avocado Salsa, and of course our Guacamole Recipe, one of my personal favorites!
For more great light ideas you may be interested in these:
WP Recipe Maker #14651

remove

Avocado Cucumber Salad

Fresh an healthy avocado, filled with a zesty cucumber salsa.

Course: lunch

Cuisine: Lite

Keyword: avocado, healthy

Prep Time: 10m

Total Time: 10m

Servings: 2

Author: Dan from Platter Talk

– 2 ripe avocados

peeled, halved, and pitted

– 1 large cucumber

peeled, coarsely chopped

– 2 tablespoons finely diced red onion

– 1 tablespoon finely chopped cilantro

– 1 teaspoon fresh lemon zest

– 1 tablespoon fresh lemon juice

– 1 tablespoon apple cider vinegar

– 1/2 teaspoon cumin

– pinch of kosher salt

– fresh ground black peppercorn to taste

– lemon wedges

1) Plate avocados and set aside

2) Combine all other ingredients in small mixing bowl and gently stir.

3) Scoop salsa into cavity of avocado halves.

4) Garnish with lemon wedges

calories 349

carbohydrates 22

protein 5

fat 29

saturated_fat 4

sodium 18

potassium 1178

fiber 14

sugar 4

vitamin_a 400

vitamin_c 29.9

calcium 45

iron 1.8

Updated from original recipe of March 31, 2014