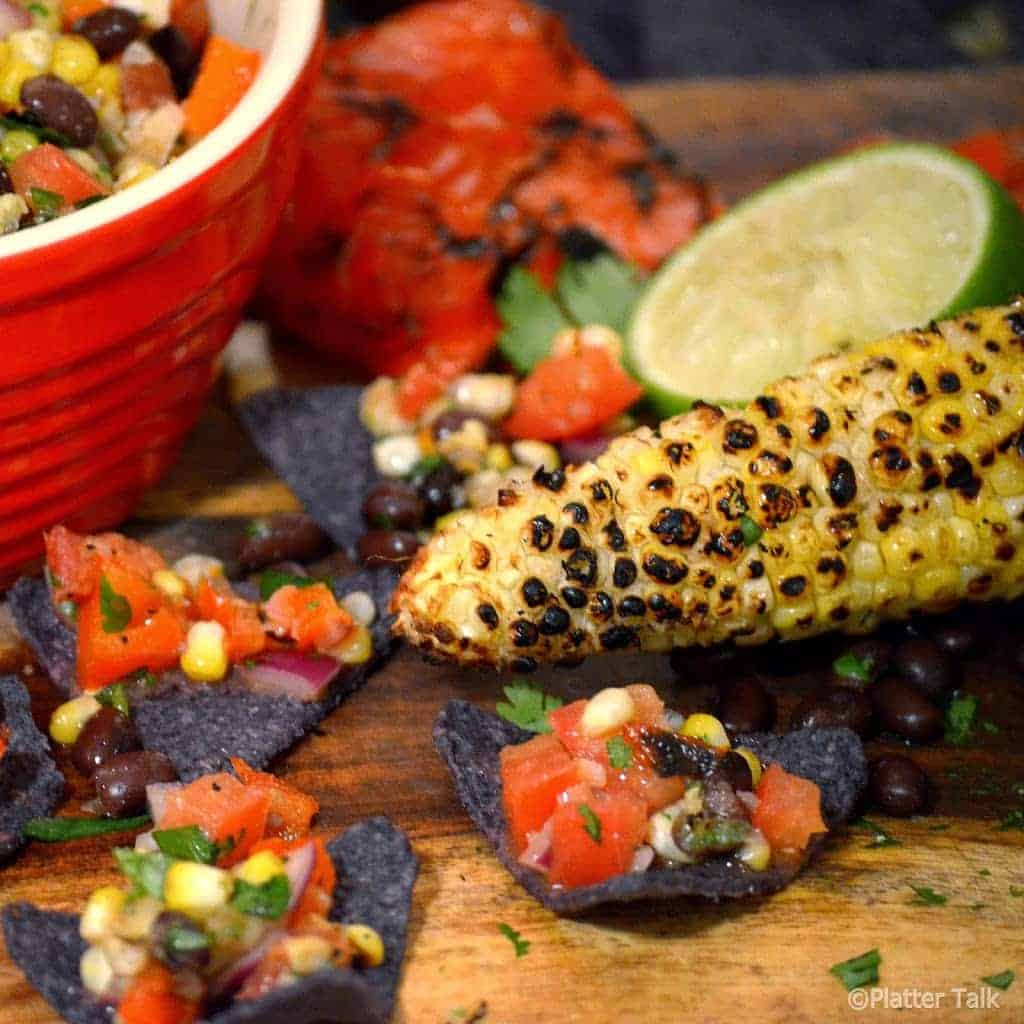 A day or so back we had the pleasure of taping a few more segments for our favorite morning television show, Living with Amy, out of Green Bay, Wisconsin.   The show's producer gave us some topics to try and fill with good food and recipes, one of them being Getting Corny.  Get corny is exactly what we did, and in celebration of a beautiful mid-west summer, we put together this quick, easy, and wonderfully flavorful Grilled Corn and Black Bean Salsa.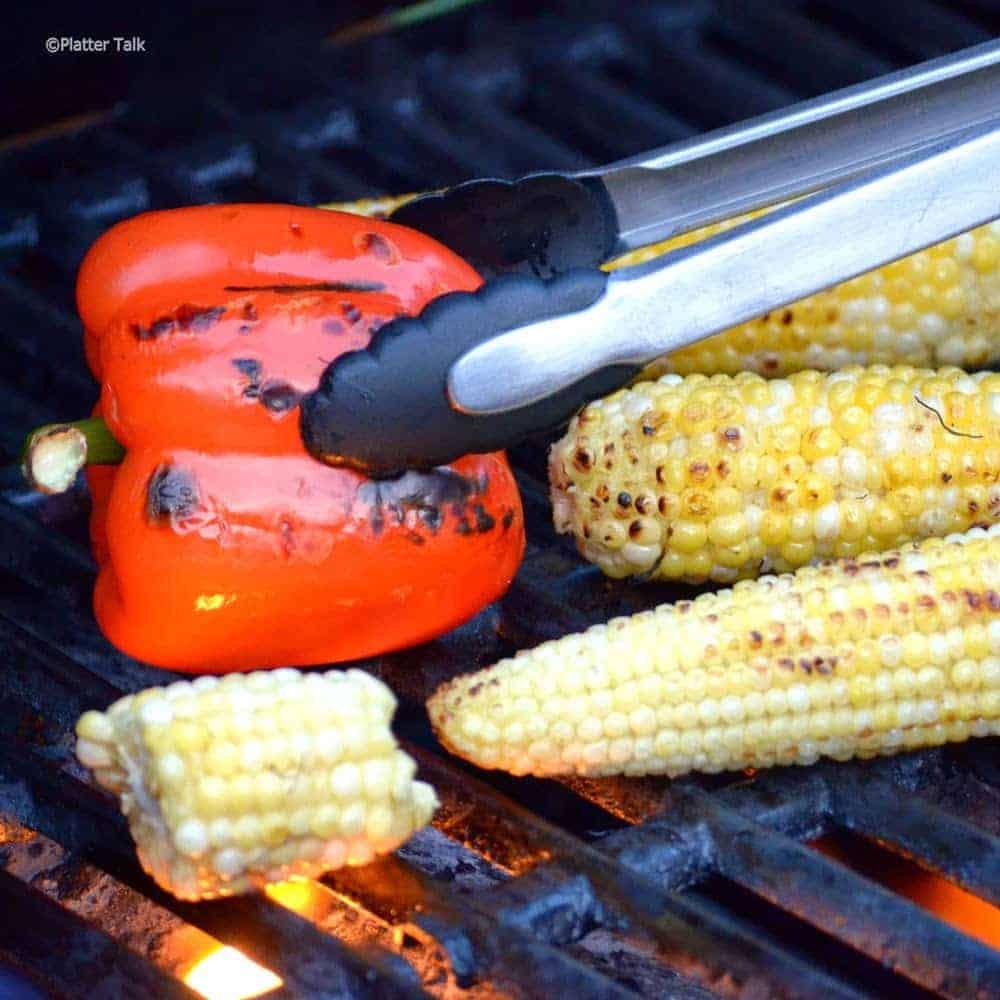 This recipe is a combination of so many things that we hold in very high regard here in Wisconsin.  Summer, fresh produce, grilling, and of course fresh salsa.
Typically, the fresh salsa we enjoy here in the summer is a classic combination of tomatoes, onions, garlic, olive oil and a dash or two of salt and peppa.  Scott put this salsa together thinking just a little outside of the box, more toward the corn field – all in compliance with our producer's wishes.
The result:  Pure summer.  Pure delicious.  It isn't just the grill-roasted sweet corn that gives this salsa a new and ever-so-tasty spin.
"Roasted sweet red pepper, fresh lime juice, and a dash of ground smokey cumin all combine to form a new summer sensation."
This salsa doesn't have to be enjoyed as a sole entity.  It's a great side by itself or with grilled chicken or other summer fare.
Celebrate the season, fire up the grill and don't be afraid to get a little corny.  This salsa lets you do all of those things and will be sure to put a smile on your face and make you wish that summer never ends.   Most important, enjoy the season with food like this.   Happy August, happy summer.  -Dan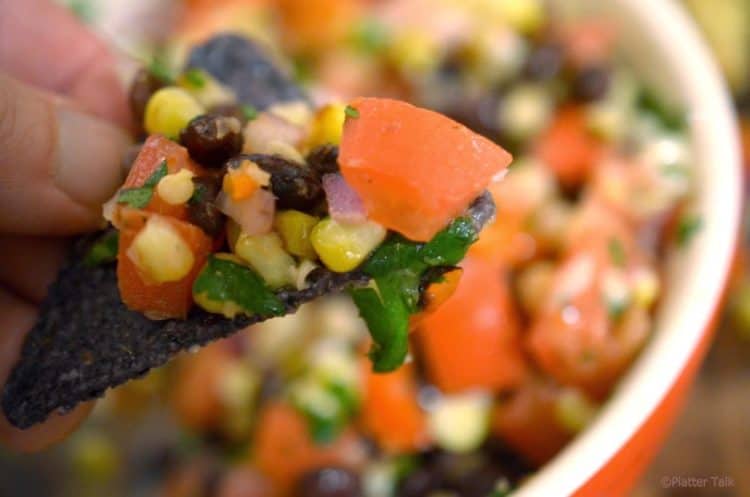 Never Miss Another Platter Talk Recipe