Thomas Keller's Brownies
on Nov 25, 2013, Updated Jan 03, 2021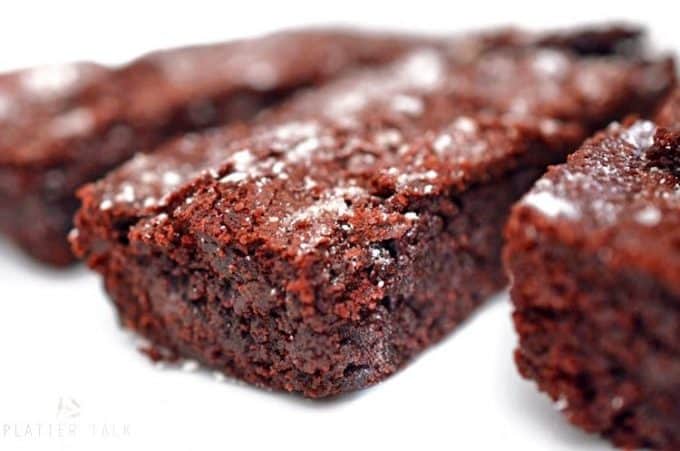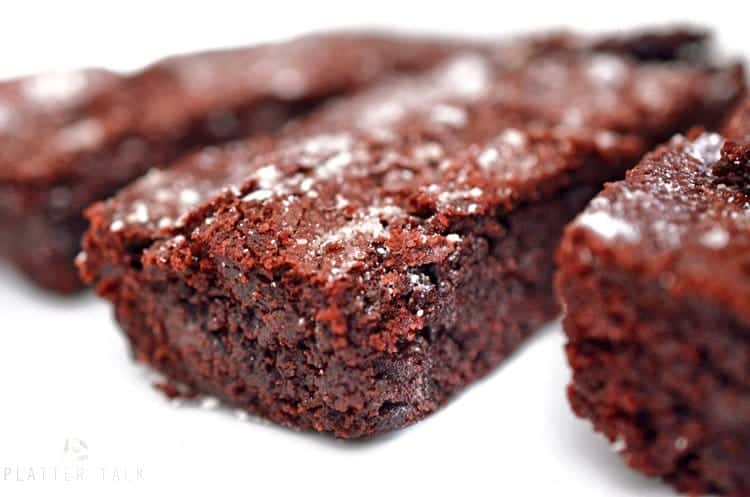 Mention The French Laundry, Per Se, three star Michelin ratings, and American chefs. Chances are excellent that connotations of Thomas Keller will come to mind, along with haute cuisine and the very finest of fine dining. It is equally likely however, there is one thing that does not come to mind when you think of Thomas Keller. If this is the case, friends you are missing out. Take a look at this post and then add one more item to the list: Brownies.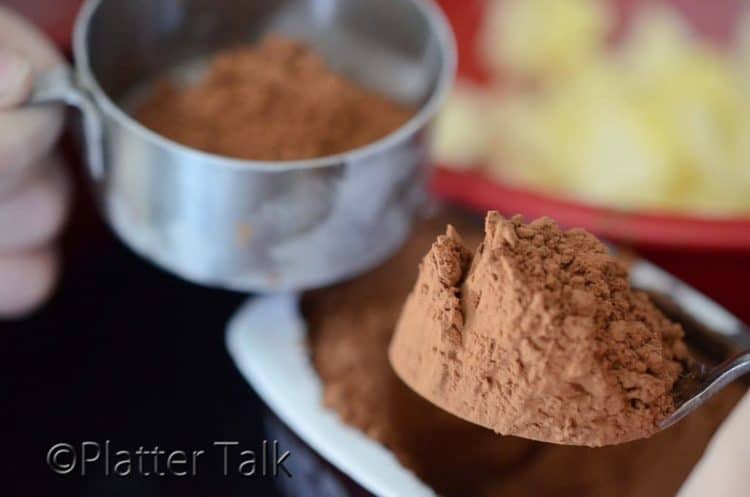 By happenstance I ended up at our small lake cottage in rural Wisconsin, this weekend as a single parent of six boys. While Scott attended to matters in town, Jake, Noah, Joe, Ike, Asher, and Nate hung out with me, in God's country.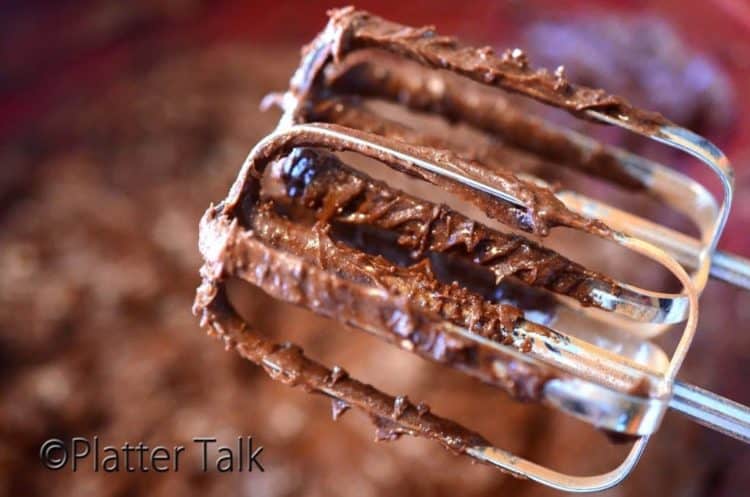 This was the last weekend before Thanksgiving and everyone was planning their holiday menus. However, aside from the holiday calendar, this weekend was pivotal for another reason here in the heartland of the U.S. The weather turned cold. Quickly.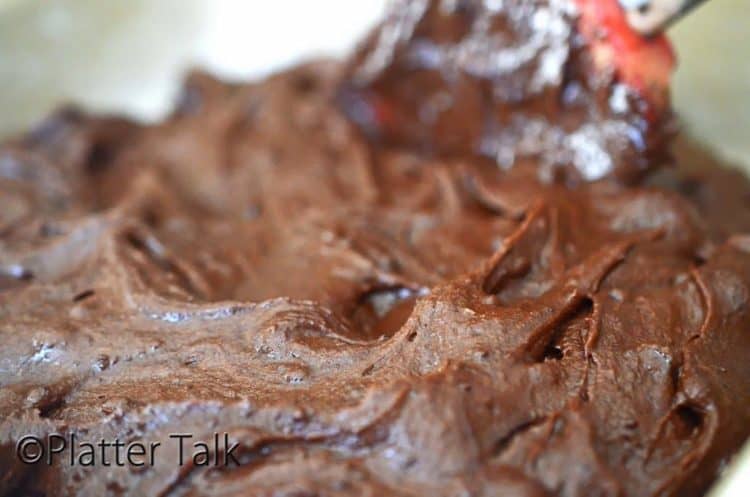 When we awoke Sunday morning, it was a mere 5 degrees, Fahrenheit, on the outside. While the lake iced over and and a finger-shaped island of snow appeared overnight, we arose to the cozy yellow glow of our pellet stove. The morning progressed from breakfast, to a repeat of Saturday night's feature move of Now You See Me, to a the unanimous request for brownies.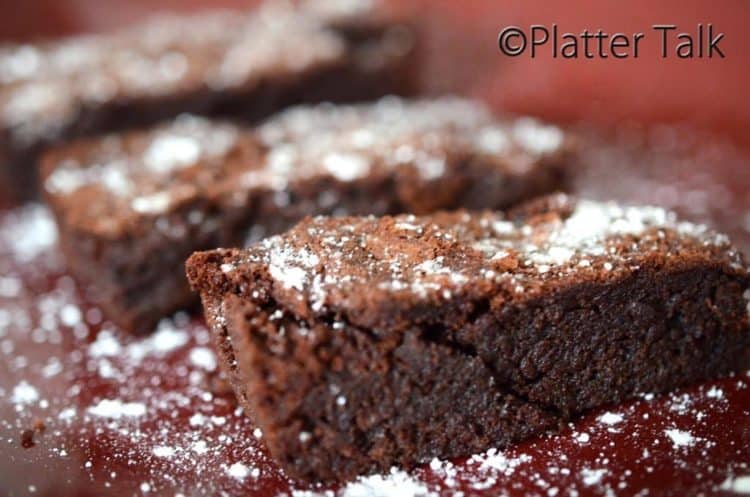 I had a choice. I could take the easy way out and reach for the box-mix in the cupboard above the stove or I could take the easy way out and delve into a cookbook gifted to me by my beautiful sister in-law-in-law, Tracy. O.K., I might have made that descriptor up, but she's Scott's sister in-law and she's very nice and she gave me a cookbook set from Thomas Keller that she picked up at a book fair for just a couple of bucks.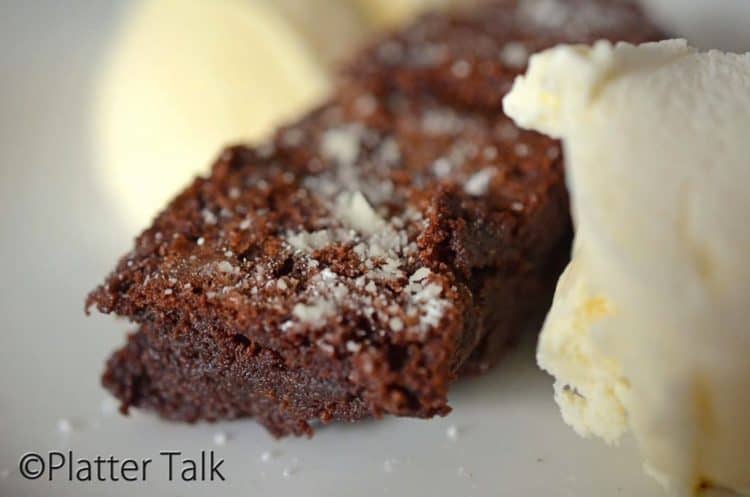 All that aside, most of you know I'm not big on cookbooks, rather I never have been up, until lately. Mark my work, you will see more recipes featured from this one, right here on Platter Talk.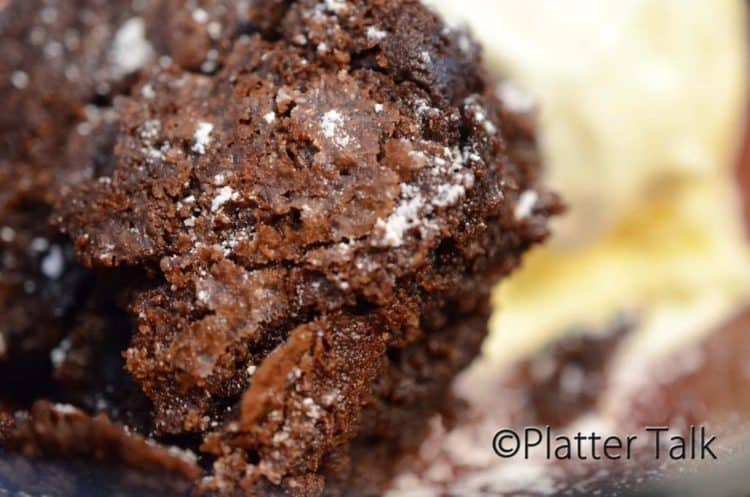 For now though, let me just say that on a bitterly cold and sunny Sunday mid-November morning, there is nothing that enhances the coziness of a warm lake cottage than the aroma coming from an oven with brownies in the making. My boys loved these, their dad loved these. I can't imagine that you won't as well. Give them a try, they are from Thomas Keller and brought to you today by Platter Talk.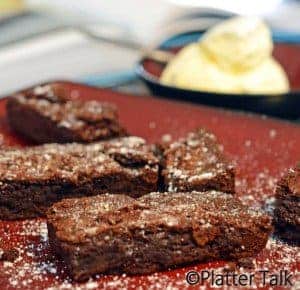 Other delicious brownie recipes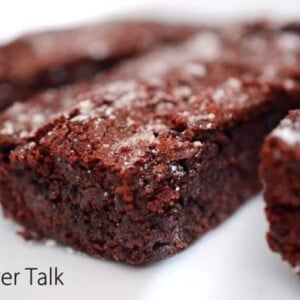 Thomas Keller's Brownies
Adapted from Thomas Keller
Ingredients
3/4

cup

all-purpose flour

1

cup

unsweetened cocoa powder

3

sticks unsalted butter

,

cut into small pieces

1

teaspoon

salt

3

large eggs

1 3/4

cup

granulated sugar

1/2

teaspoon

vanilla extract

4

ounces

of 60% Cacao Bittersweet Chocolate

,

broken into chips.

powdered sugar for dusting
Instructions
Butter and flour a 9" square baking pan. Set aside

Preheat your oven to 350 degrees F.

Melt half the butter and pour into a small mixing bowl. Let cool to room temperature. Add the remaining butter and whisk until creamy and there is just few bits of butter left.

In a large mixing bowl of your stand mixer, beat together eggs and sugar until pale and thick. Mix in vanilla extract.

Alternating with butter, add the dry ingredients in 3 parts ( dry, butter, dry, butter, dry, butter ).

Stir in chocolate chips. At this point the batter can be covered and refrigerated for up to a week.

When ready to bake, spread the batter in prepared pan. The batter will be thick. Smooth the top with a spatula.

Bake 40to 45 minutes, until the toothpick test shows only few crumbs.

Cool in pan to room temperature.

Dust with powdered sugar and cut into squares.
Notes
Use a hand beater to mix the eggs and sugar if you don't have a stand mixer. Beat on medium speed until pale and thick.
Nutrition
Calories:
509
kcal
,
Carbohydrates:
54
g
,
Protein:
5
g
,
Fat:
34
g
,
Saturated Fat:
21
g
,
Cholesterol:
122
mg
,
Sodium:
259
mg
,
Potassium:
200
mg
,
Fiber:
4
g
,
Sugar:
41
g
,
Vitamin A:
918
IU
,
Calcium:
31
mg
,
Iron:
2
mg
Nutrition information is automatically calculated, so should only be used as an approximation.