Grilled Grits are a tasty example of an Americana fusion food. Taking a traditional southern breakfast side dish and turning it into a grilled compliment for a mid-western barbecue and wine dinner proved easy and delicious.
Grilled Grits from Platter Talk
When a physician colleague of mine extended an invitation to his house for a barbecue, I happily accepted. Mentioning that he wanted to make a little more room in his wine cellar, I knew that this small event from a bona fide foodie was an evening that I did not want to miss.
Thinking that it was going to be a bit more than your potato chips and baked bean type of a cookout, I set my mind to coming up with something new and different and a dish that would go well with the likes of pork tenderloin, prime rib, and veal on the grill. My inspiration for these Grilled Grits came from The Barbecue! Bible, a book gifted to me sometime back by my sister who is a chef and my go-to resource for all things food.
I grew up eating grits, typically with eggs and toast for breakfast but later while living in the Carolinas, often in dishes such as shrimp and grits and the likes. Many people from this side of the Mason-Dixon line have heard of grits but are not familiar with this food that dates back centuries. Coming from native American people, grits are procured from corn kernels that are soaked in an alkaline solution, dried and then ground. Mixed with some butter and salt, they're a traditional southern staple and a breakfast side dish that I've always enjoyed. These Grilled Grits are made by preparing grits in the usual fashion with a few simple modifications and then placed on a hot grill. They were perfect for the barbecue and something you'll want to work into your grilling routine this summer as well. Happy grilling and happy summer!  -Dan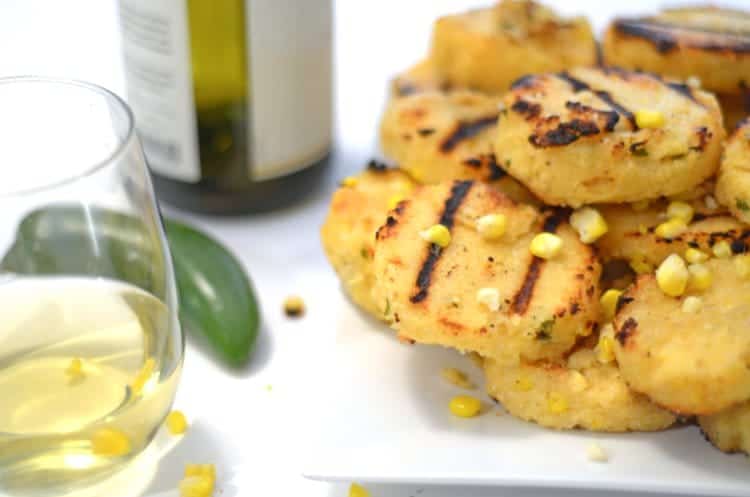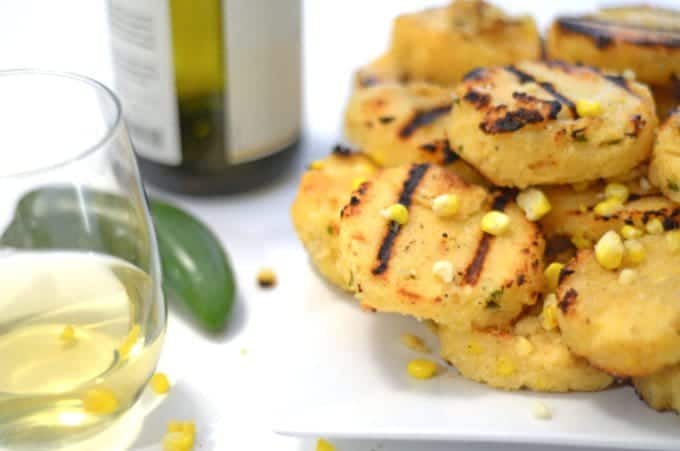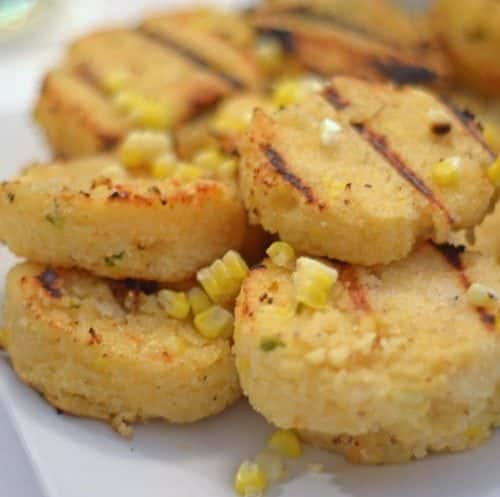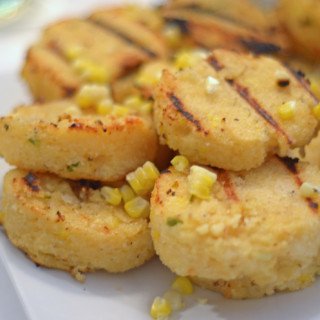 Ingredients
3

cups

instant grits

5

cups

reduced sodium chicken broth

1

cup

shredded extra-sharp cheddar cheese

1

ear of sweet corn

grilled and sliced off cob.

1

jalapeno pepper

fine dice.

4

tablespoons

butter

salt and pepper to taste
Instructions
Bring broth to low boil.

Add grits and cook per directions, stirring throughout.

Add remaining ingredients to grits, stir to incorporate thoroughly.

Add additional broth if necessary to achieve to achieve consistency that is similar to cake batter. Not watery but "spreadable."

Place mixture on a rimmed 9"x11" baking sheet.

Allow to cool, then cover with plastic wrap and refrigerate for an hour or two.

Grease grates of grill and set grill to medium-high temperature.

Either cut grits into rectangles (like bars) or use a round form to cut portions.

Place on grill for about 5 minutes per side.

Keep warm until ready to serve.
Notes
Brush with additional melted butter while grilling, if desired.
Grilled Grits