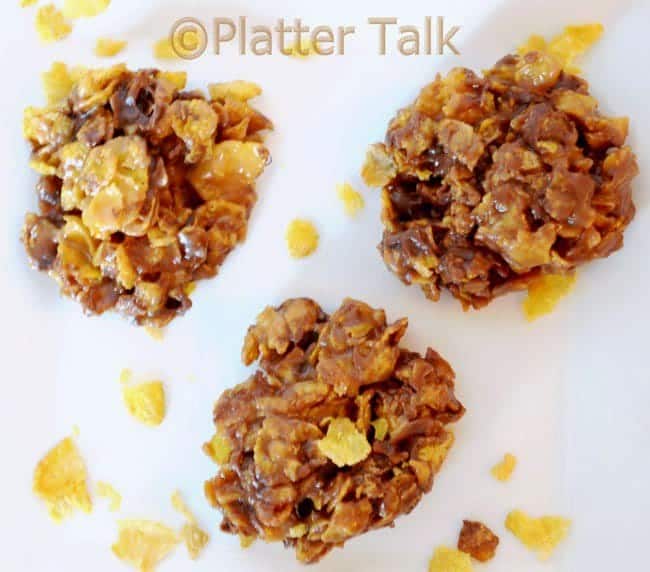 A few days ago I started rearranging a few things on the bottom shelf of our pantry.  Before I knew it, the entire shelf was emptied with its contents scattered about our countertop.  After wiping down and then selectively replacing certain items and tossing out or finding new homes for others, I found myself working my way up the other four shelves and following suit.  It was somewhere between the fourth and second shelf that I came across the biggest box of (partially used) cornflakes I had ever seen.   What am I going to do with these I asked…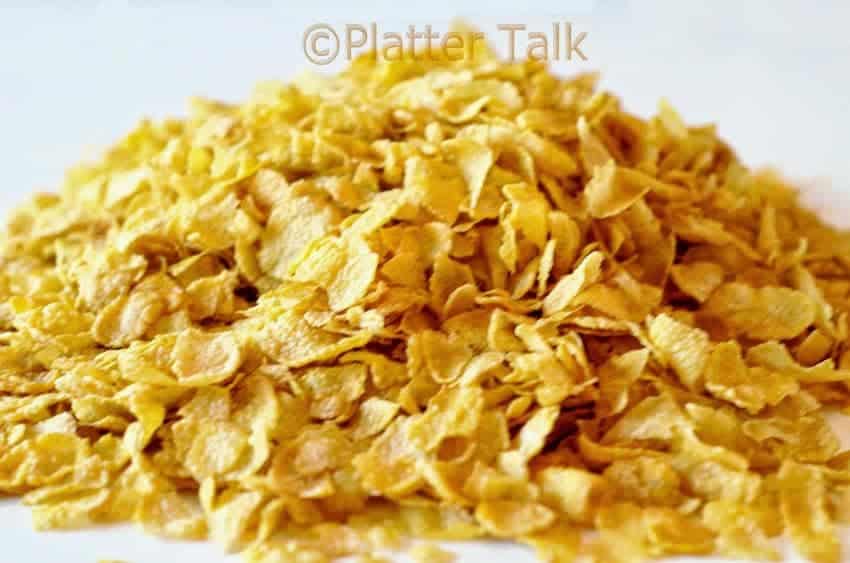 Fast forward a few day later.  The newly organized pantry is not only tidier and more user friendly, it also had a few less things in it.  Namely, thanks in part to this recipe, fewer cornflakes, one less jar of half-full peanut butter, fewer (loose) sheets of parchment paper, and (please don't judge me) – no more half-empty packages of chocolate chips.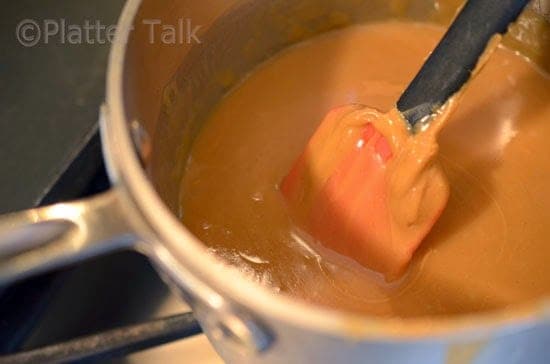 So, I threw a cup or so of some succulent mint chocolate chips into the mix.  Is that so very wrong?  To those of you who are nodding your heads in affirmation,  I beg to differ.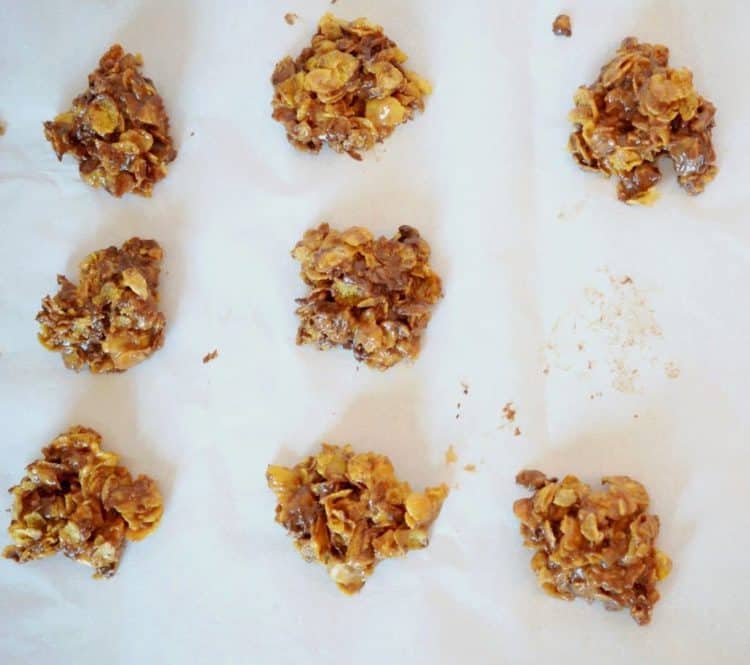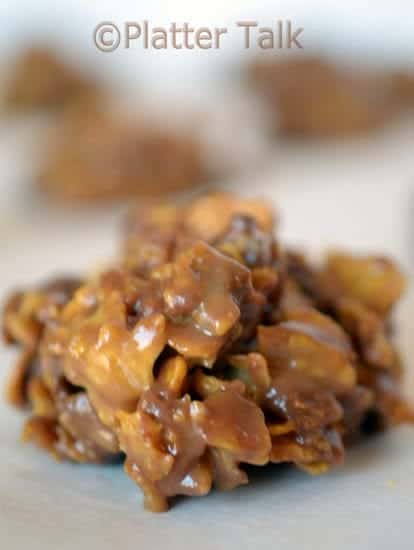 If you have anything of a sweet-tooth, which I may or may not, (O.K, that's a blatant untruth – I have a sweet-tooth the size of Texas) these cookies are made even better by an ever so subtle suggestion – almost an afterthought, of mint.  Good just got better.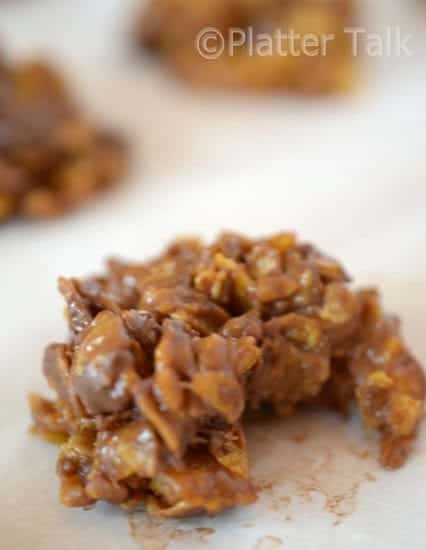 I'm not much of a house cleaner, it's  not my forte, it's not my favorite past-time  There are certain rewards to attending to some routine house duties however.  For the purpose of this discussion, our big kitchen pantry is no longer the over-sized and unpleasant kitchen beast that it was just a few days prior.  Also as a result of taking care of that little chore, comes a new cookie recipe that is going to make for some very happy co-workers tomorrow.   By the way, I think the place is hiring and with treats like these, you just may want to consider dropping off an application.   Just sayin'.   Happy weekend to all.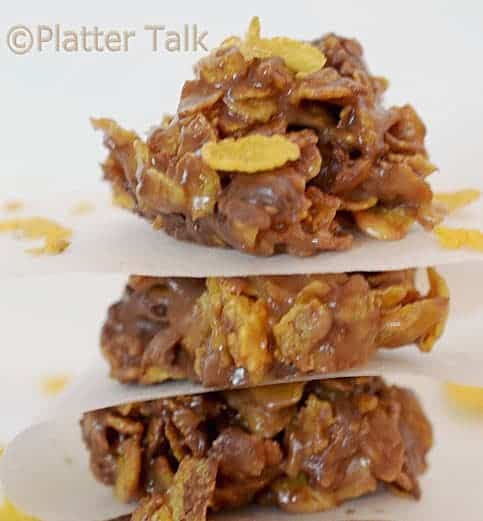 Be Sure and Follow Platter Talk on Facebook and Never Miss  A Great Recipe!
Click Here to "Like" on Facebook!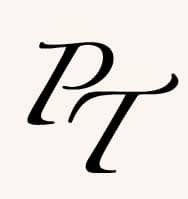 Peanut Butter and Chocolate Cornflake Cookies

inspired by Cook.com
Recipe
1 c. white sugar
1 c. corn syrup
¼ c. butter
1 c. peanut butter
1 c. mint chocolate chips
6 c. corn flakes
Bring sugar & syrup to a boil. 

Remove from heat & add butter & peanut butter. 

Melt, pour over cornflakes. 

Add chocolate chips

Mix together thoroughly. 

Spoon onto wax parchment paper.