The BEST Jack and Coke with Expert Tips
Jack and Coke is one of the most popular cocktails in the U.S., thanks to the natural friendship that exists between the flavors of Jack Daniels Whiskey and Coca-Cola. Just like summer rum cocktails, this whiskey drink tastes good all year round!
Although it has just a couple of main ingredients, it's easy to screw up if not made the right way. Read on and I'll explain the best way to make Jack and Coke with simple tips to help you get it right every single time!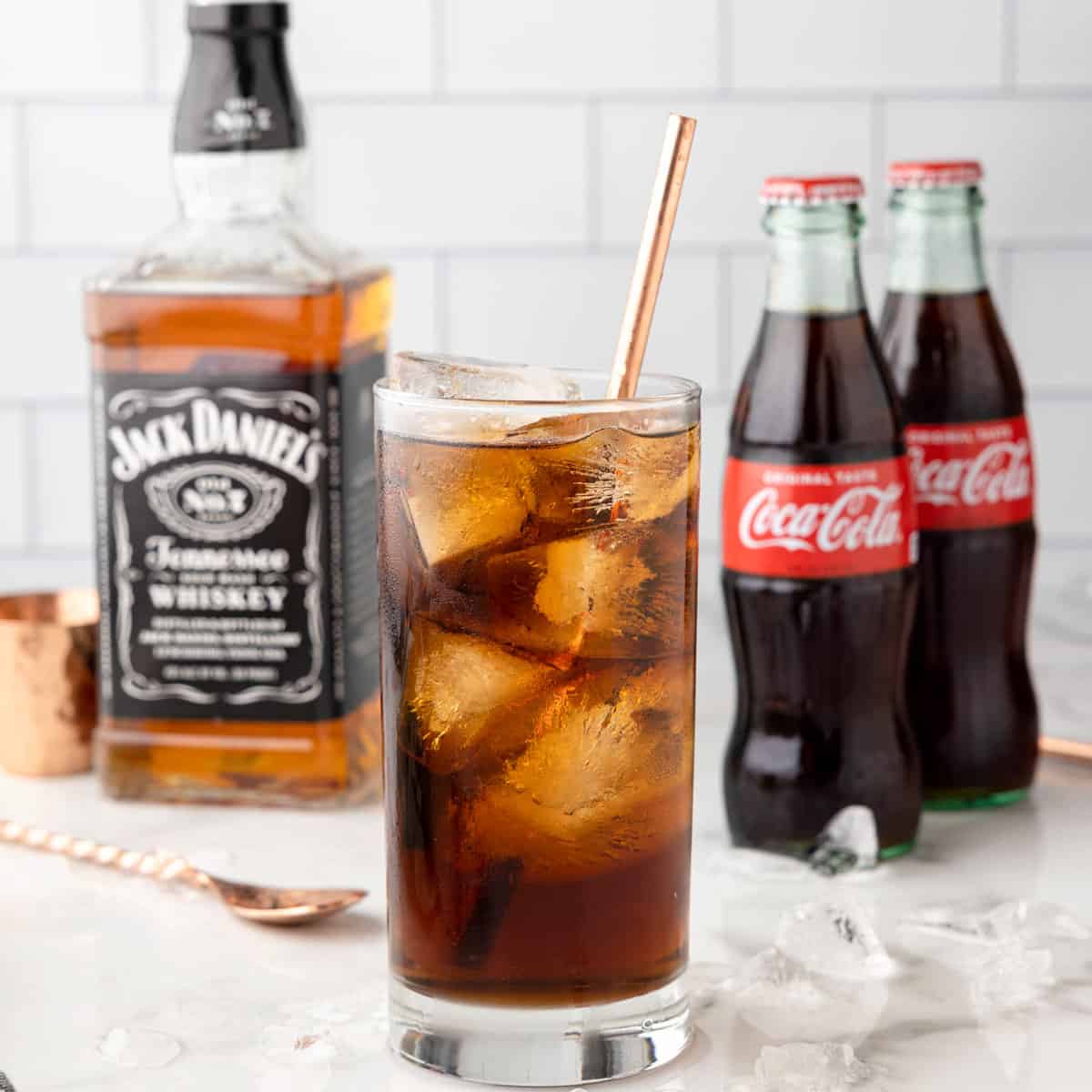 About this highball cocktail
Let's start out with the basics for the best Jack and Coke recipe. For starters, it is a highball cocktail. This just means that typically there is a larger proportion of mixer (in this case coke) to alcohol (in this case whiskey.)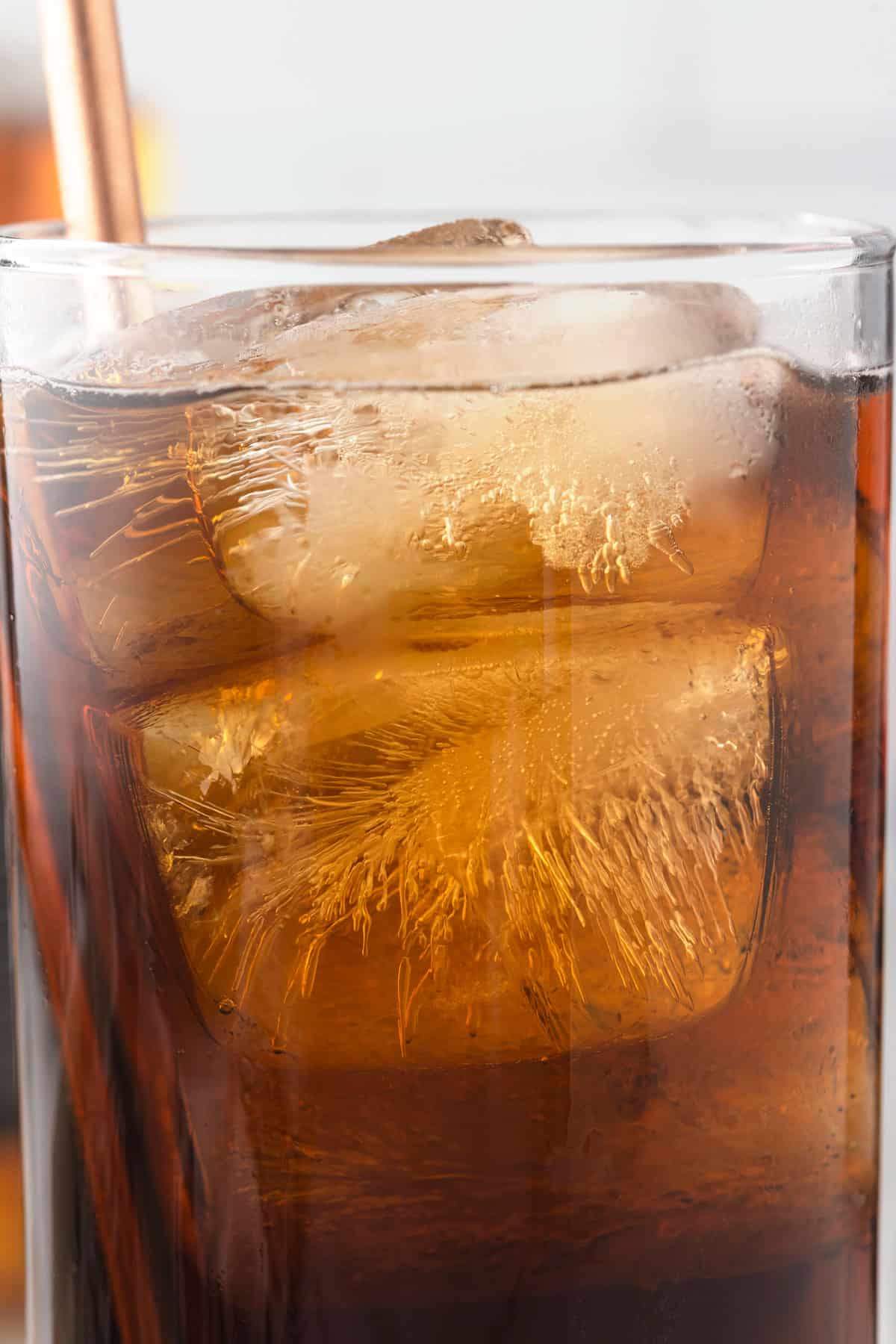 Like many of my favorite things, my drink of choice has its roots in the American South. Tenessee whiskey is as southern as Dolly Parton and the Grand ole' Opery. Nowadays, of course, you can find gentlemen Jack all over the world.
And for good reason. When made the right way, this whiskey cocktail is one of the best drinks anywhere!
What's in this?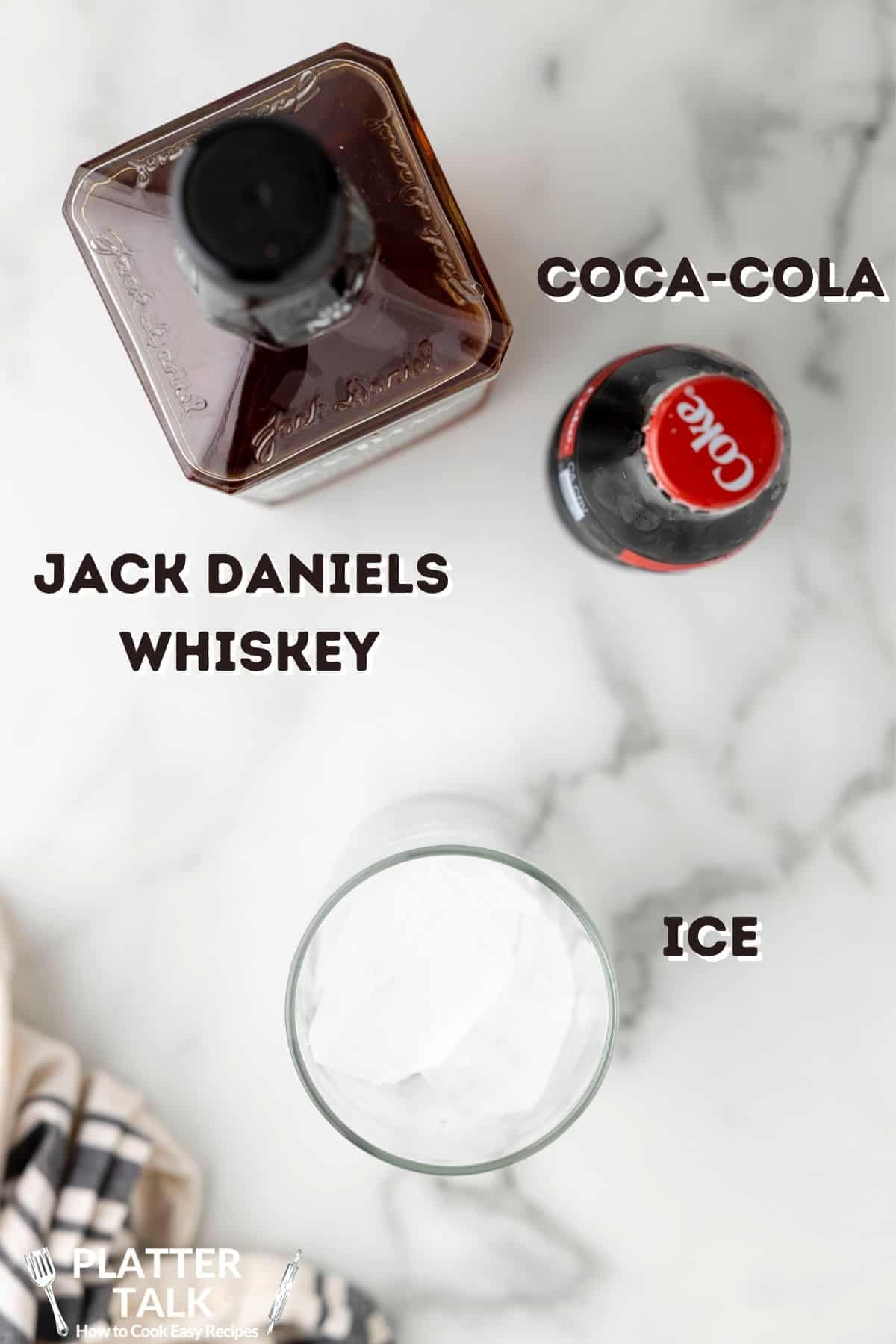 Jack Daniels Whiskey – Old No. 7 is the standard variety for this malt beverage. Keep it simple and delicious with this basic maple charcoal-mellowed whiskey.
Coca-Cola – Classic coke always works best for this Jack and coke recipe but feel free to try your favorite cola or whatever you have on hand.
Ice – Adding ice to a Jack and Coke sounds pretty basic. And it is. But if you want to step your cocktail game up a notch or two use clear ice.
Regular ice is usually cloudy which makes it weaker and melts faster than clear ice. What's more, making this with clear ice in an old-fashioned glass just looks better and therefore will taste better! Here's how to make clear ice for the best-tasting whiskey cocktails.
How to make this
For the best Jack and Coke recipe, use a highball glass. These are tall smooth glasses that are meant to hold cocktails that contain more mixer than booze. (Think of a Tom Collins glass.) Other drinks that are usually made in a highball glass include the Cape Codder, screwdriver, and Seabreeze.
Of course, you can make a great cocktail in a lowball glass as well. Something like you use for a classic Old-Fashioned.
Start by adding some ice to a glass. Then: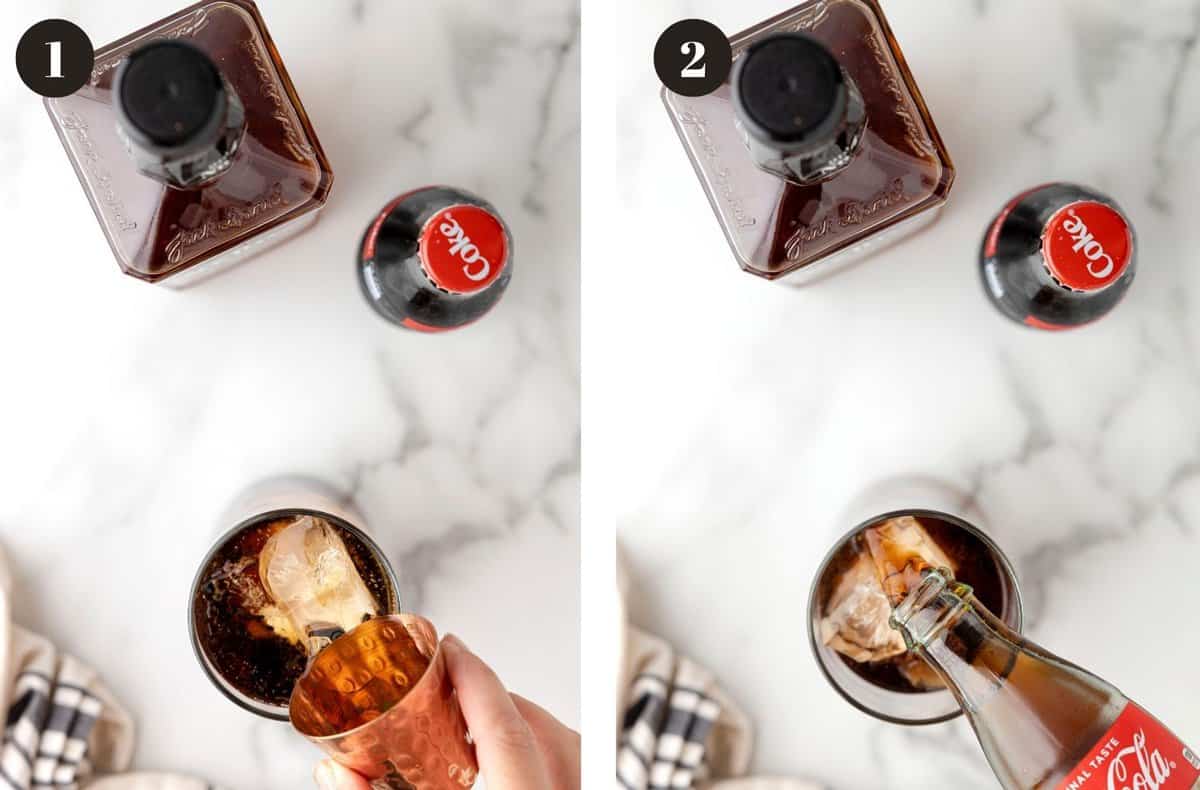 Pour 2 ounces of Jack Daniels over the ice.
Add 6 ounces of cola.
Then, stir and sip!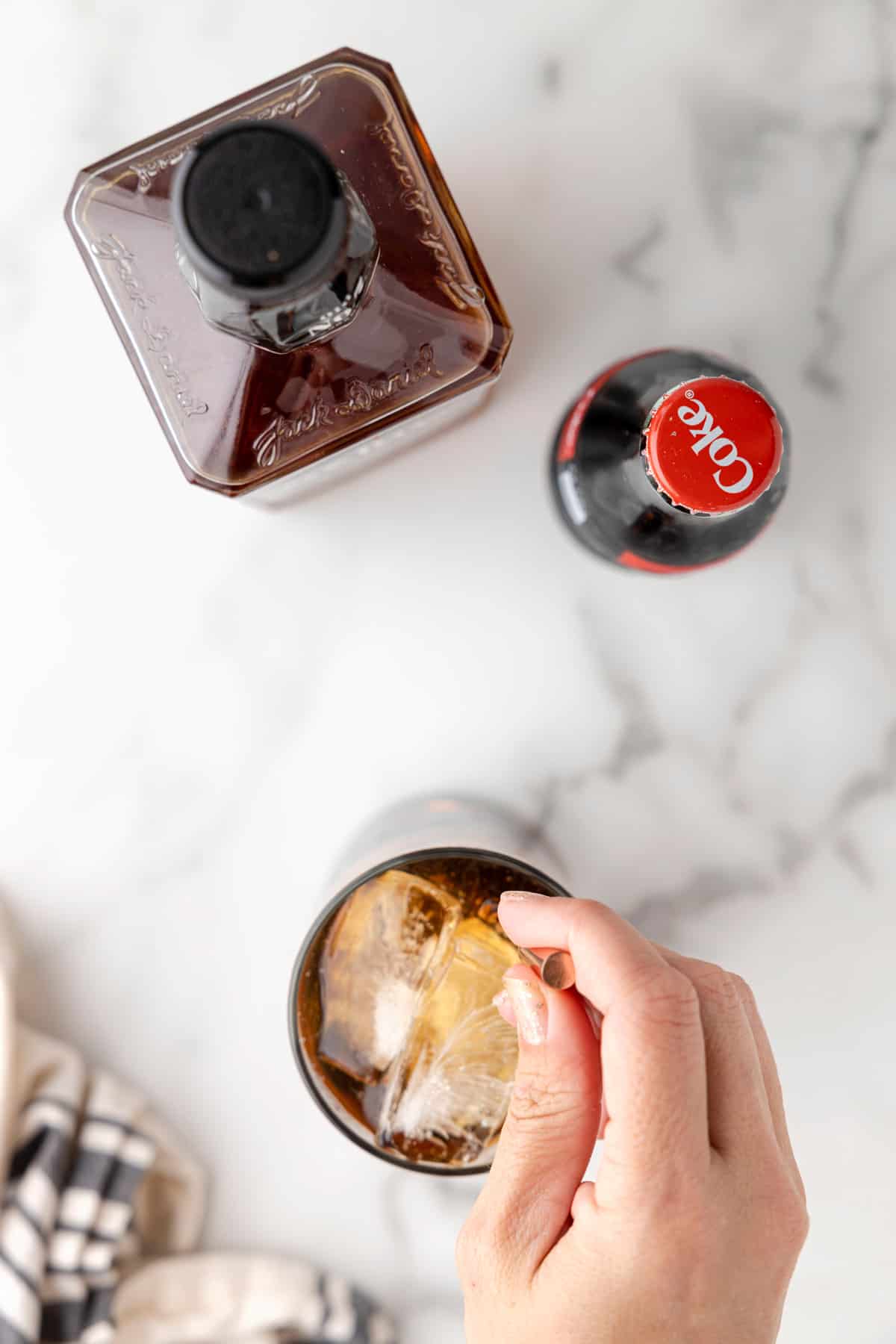 Pro Cocktail Tip: Whenever you make a mixed drink with a carbonated mixer (or "topper,") add the soda at the end. This will allow the drinker to enjoy the most effervescent cocktail.
Variations
For a little variety, you can mix and match different flavors of Jack Daniels with different flavors of cola when making the perfect Jack and Coke. Some of the variety of Jack include:
Tennesee Apple – Adds some bright, green apple flare.
Rye Flavor – Bold and a hint of spice.
Single Malt – High-end 94-proof Tennesee whiskey.
Gentleman Jack – Double mellowed for extra smooth whiskey cocktails.
Honey – Hints of honey with a smooth finish.
Tennesse Fire – Warm tones of cinnamon make this perfect for a soul-warming cocktail.
Diet Coke and Jack – If you're trying to cut back on carbs, you can substitute regular Coke for some without sugar.
Pro Tip: Cut back on the ratio of whiskey to soda if using diet coke. Making cocktail recipes with less sugar can make them more potent which will give you a stronger drink. This is especially true if you're drinking on an empty stomach.
In other words, when mixing diet cola with Tennessee whiskey, proceed with caution!
Add Some Citrus – A dash of fresh lemon juice or a couple of lime wedges adds a nice burst of flavor (and color) to this whiskey cola. This is a great way to offset the heavy caramel of the coke.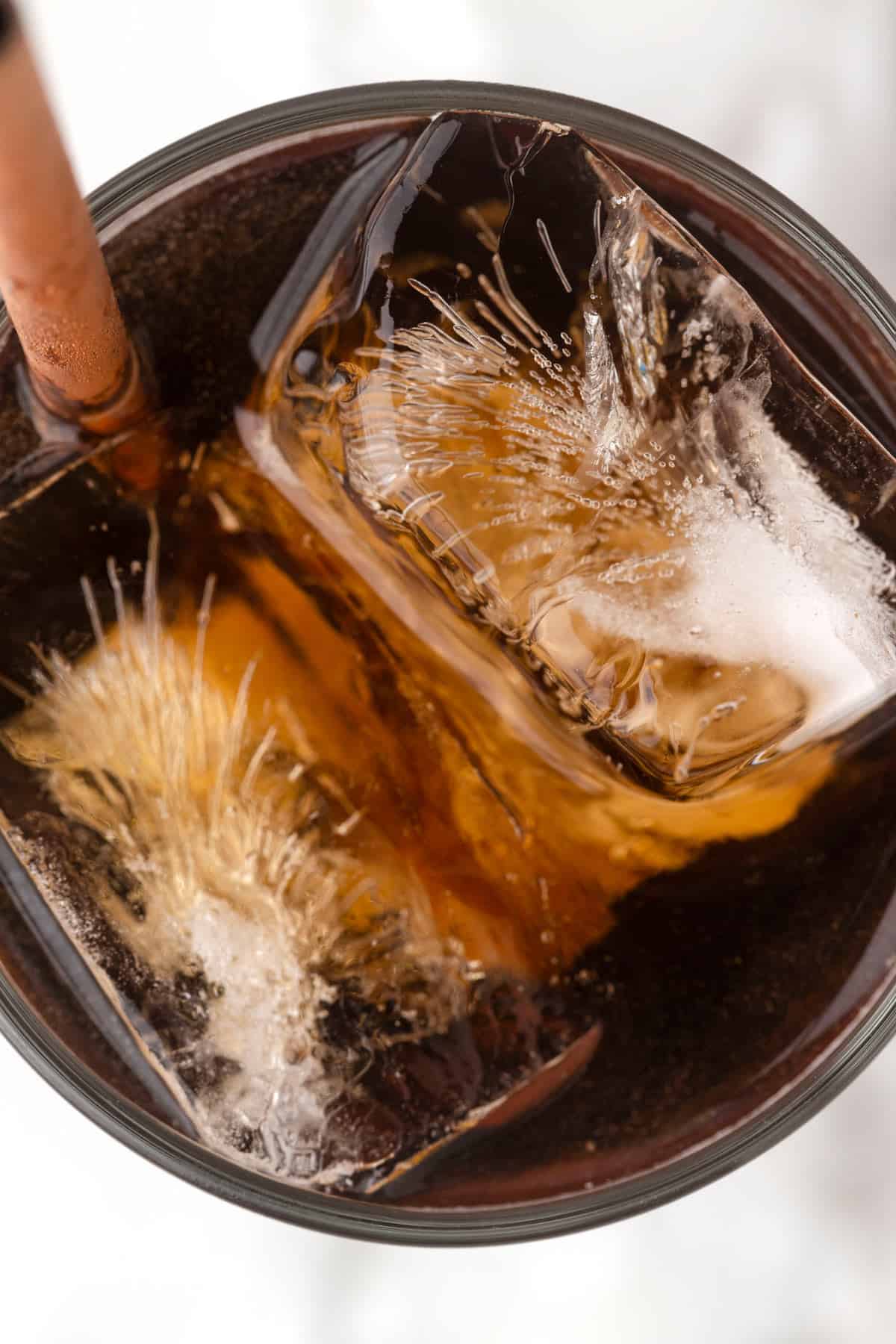 Common questions
Can I use diet coke?
Yes, this recipe works wonderfully with diet coca cola.
Is there a way to dress up the flavors of this drink?
There are so many ways you can change up the flavor of this drink. The easiest way to change it up is to use a different coke flavor. I like cherry coke or vanilla coke.
Can I mix up a batch of Jack and Coke ahead of time?
Since you are making these with a carbonated beverage, I wouldn't make this ahead of time, or it will go flat.
I'm not a fan of strong drinks. How much whiskey should I use?
If you don't like your drinks strong, I recommend reducing the whisky to 1 oz.
Related recipes
👨‍🍳 Tried this Recipe? Please leave a ⭐⭐⭐⭐⭐ rating in the recipe card below and leave a comment. We love hearing from our readers!
⏩ Stay in touch with us on social media by following us on Facebook, Pinterest, Instagram, and YouTube!
📬Get our Recipes delivered to your inbox for FREE!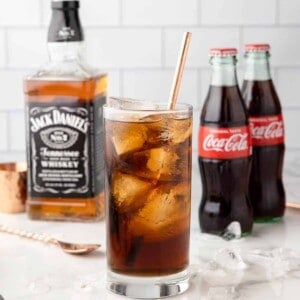 The BEST Way to a Make Jack and Coke
Learn how to make a Jack and Coke with this 1-minute recipe from Platter Talk.
Ingredients
6

oz.

Coca-Cola

2

oz.

Jack Daniels whiskey

Ice
Instructions
Fill a tall glass with ice.

Pour your whiskey and coke into the glass, stir to combine.
Notes
For the best Jack and Coke remember to use the following:
Mix it in a highball glass.
Use clear ice.
Pour the whiskey into the glass first, followed by the soda.
Nutrition
Calories:
205
kcal
,
Carbohydrates:
16
g
,
Protein:
1
g
,
Fat:
1
g
,
Sodium:
7
mg
,
Potassium:
4
mg
,
Sugar:
15
g
,
Calcium:
3
mg
,
Iron:
1
mg
Nutrition information is automatically calculated, so should only be used as an approximation.