And All the Foods of Viva Italia 2013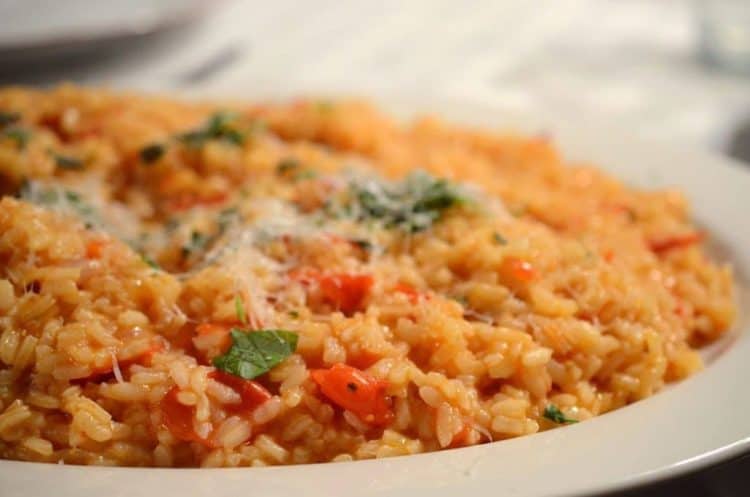 This is it folks – the final post featuring Viva Italia 2013.  Throughout this month long project or so, I've only put on a pound or two of weight, and if I had to blame it on this authentic Italian fare, it was worth every ounce.  For this series, we covered Italian Savory Pies, Spaghetti alla Carbonara, Gnocchi, and an incredibly comforting Baked Polenta with 4 Cheeses;  all made from the hands of our dear friend and native Italian, Paola.  She is Pastor of The Family Church here in Neenah, Wisconsin where Viva Italia, the small church's annual fundraiser, will take place this coming Friday.  We wrap up coverage of this year's Viva Italia with a dish that is synonymous with Italian flavor and comfort, Risotto al Pomodoro.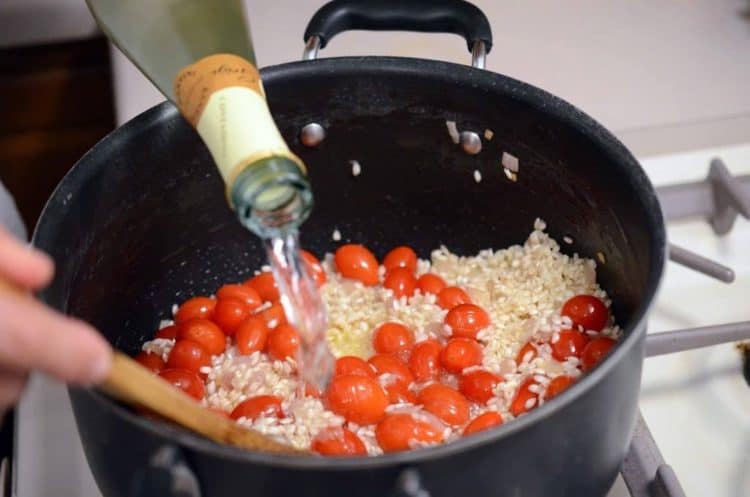 If you are reading this blog, it's a very good chance you can name one or two people in your life who have impressed you as being one of "the best cooks" you have ever known.  Personally, I can name a few.  My late sister Ann could literally stop traffic on her street with the aromas of her prime rib dinners wafting out her kitchen window.  The lasagna made by my sister-in-law's mom will always be the gold standard to which all other lasagnas are compared, by every one who tasted  hers.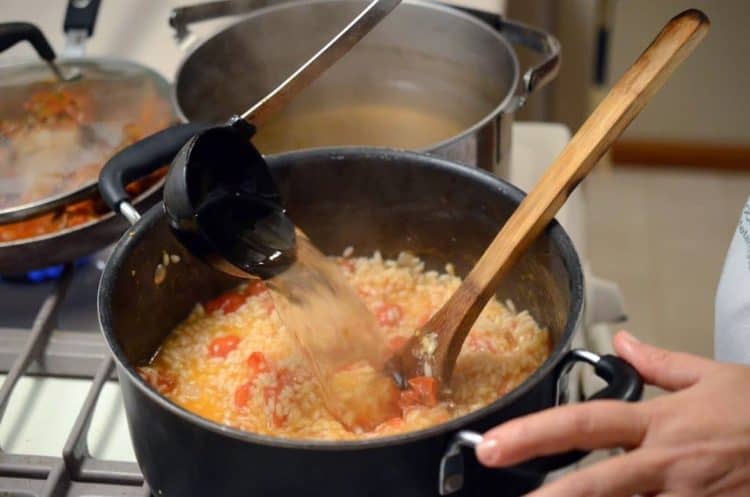 In the same fashion as the two examples I cited above, there are few people who have ever cooked for me who have been able to  demonstrate the natural culinary finesse that my friend Paola exhibits, so seamlessly and without any apparent effort.  Paola is an artist in the kitchen.  She literally would not know how to use a recipe if it was put in front of her.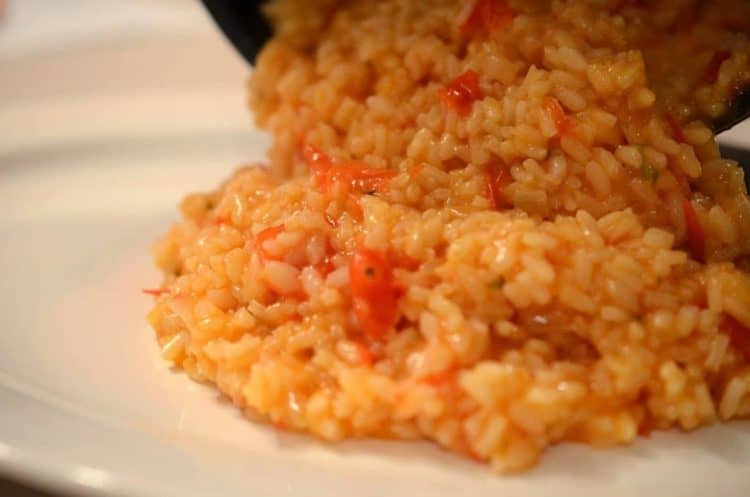 Throughout this series featuring the foods she is preparing for Viva Italia, it was somewhat  of a challenge from the beginning, to write in words and measure in cups and teaspoons what this woman puts into her pots and pans and then onto her serving platters.  I am  hoping that I can feature more authentic Italian dishes from Paola, all of which she brought with her from her native Italy decades ago.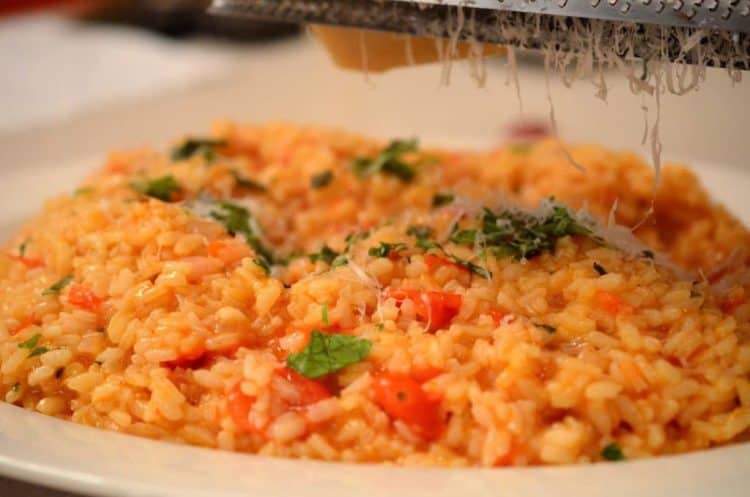 Like everything else that she has prepared in advanced to showcase the featured menu for this year's Viva Italia, this risotto was everyone's "favorite."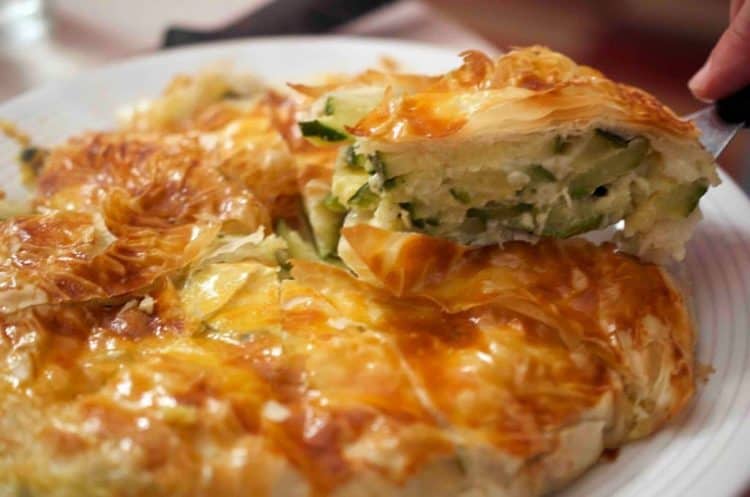 As were the Italian Savory Pies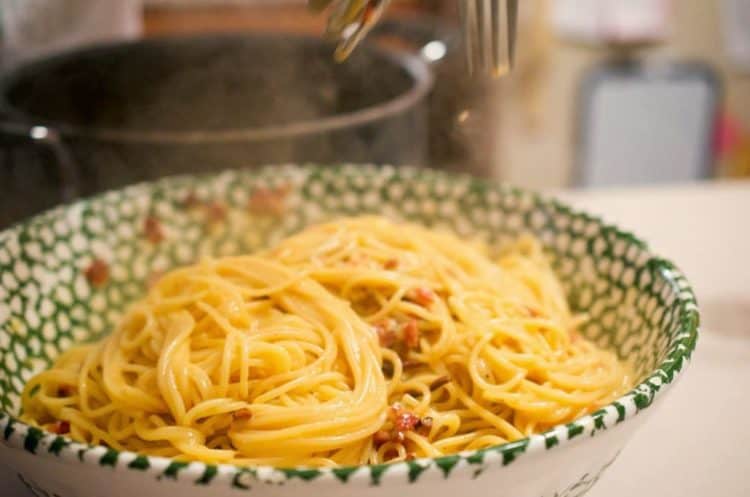 As was the Spaghetti alla Carbonara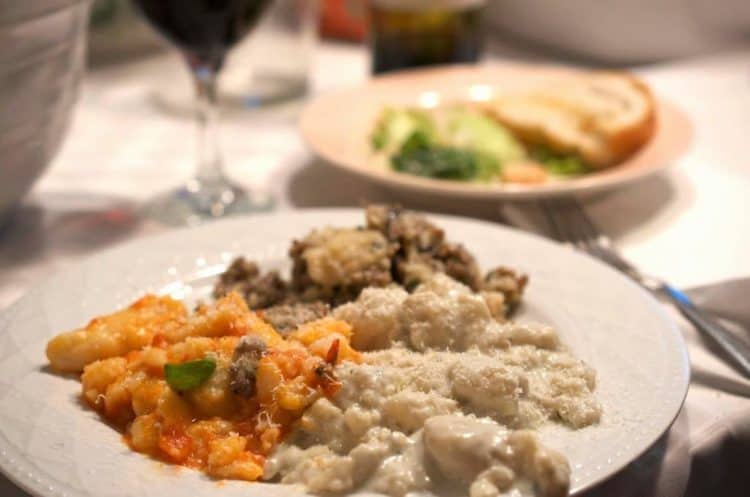 As was the Gnocchi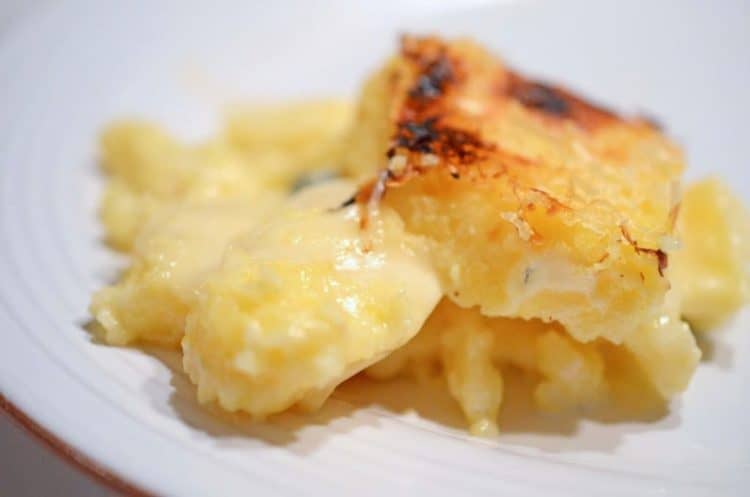 As was the Polenta with 4 Cheeses
Everyone of these creations,  which started in  Italy and ended up in the small kitchen of this soft-spoken and warmhearted Methodist pastor in Oshkosh, Wisconsin, are a winner in their own right.  What's more, everyone of them is "doable" in your own kitchen.  Give them a try, and then give them a try again.  Before  too long,  you – yourself, will be creating these dishes that through generations have come to be known as "real" Italian cooking.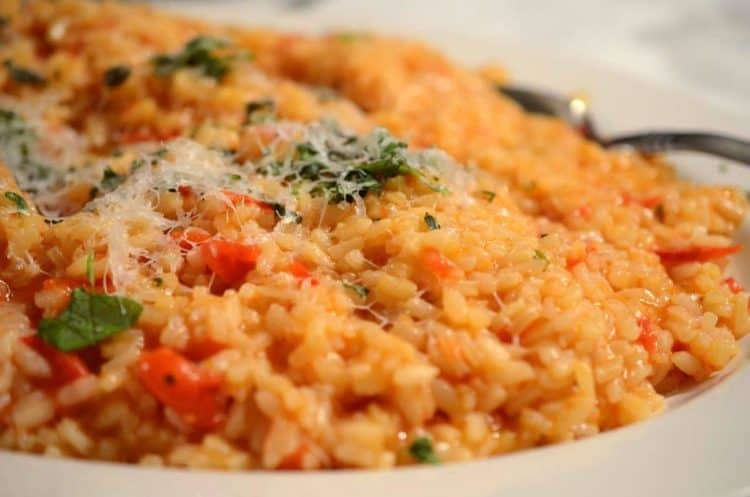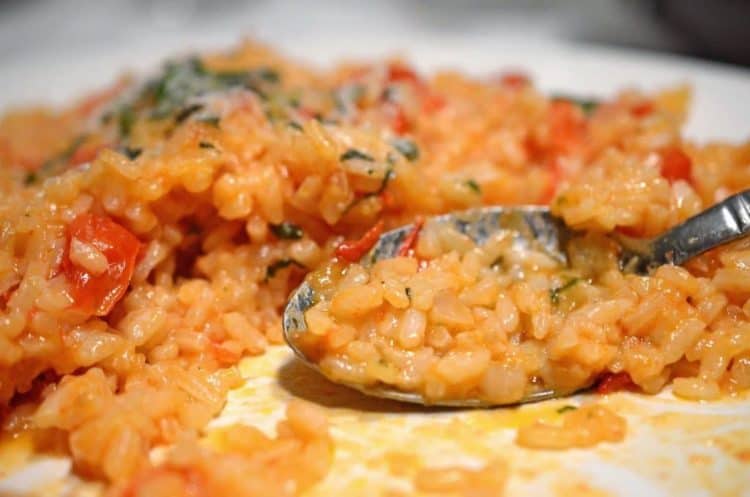 Never Miss Another Platter Talk Recipe
Risotto al Pomodoro
From Paola Benecchi
Ingredients
12

oz.

arborio rice

2

quarts

broth

3/4

cup

dry white wine

1 1/2

cups

cherry tomatoes

1

small red onion

finely diced

3

tablespoons

olive oil

2

tablespoons

butter

1

tablespoon

kosher salt

divided in pinches

1/4

cut fresh basil

coarsely chopped

4

oz

Parmesan cheese

grated
Instructions
Heat broth, in large pot over medium heat, to a light boil then reduce heat to keep hot.

In large saute pan over medium heat, place olive oil and 2 tablespoons butter

Add onion to saute pan and stir until translucsent

Add rice to onions and stir

Add tomatoes and stir

Add wine, reduce to half

Gradually add broth, a ladle at a time till absorbed into rice, stir intermittently

Add a pinch of salt between ladles of broth

Continue to add broth while rice cooks, stirring and gently mashing tomatoes in mixture

When rice is tender and broth absorbed, place in serving bowl

Add remaining tablespoon butter and grated cheese. Stir and serve immediately.
Notes
Only use red onion if using tomatoes, if not using tomatoes than use white onions as the rice will take on the color of the onions.
From Paola:
Presentation and coordination of color in the food is very important
If you enjoy eating Italian food, learn how to pronounce it in Italian - it will taste even better!